When Anne was here installing her show at the gallery, she had a chance to explore Seattle. We asked her about her impressions of the city as well as for insight on the inspiration behind her show.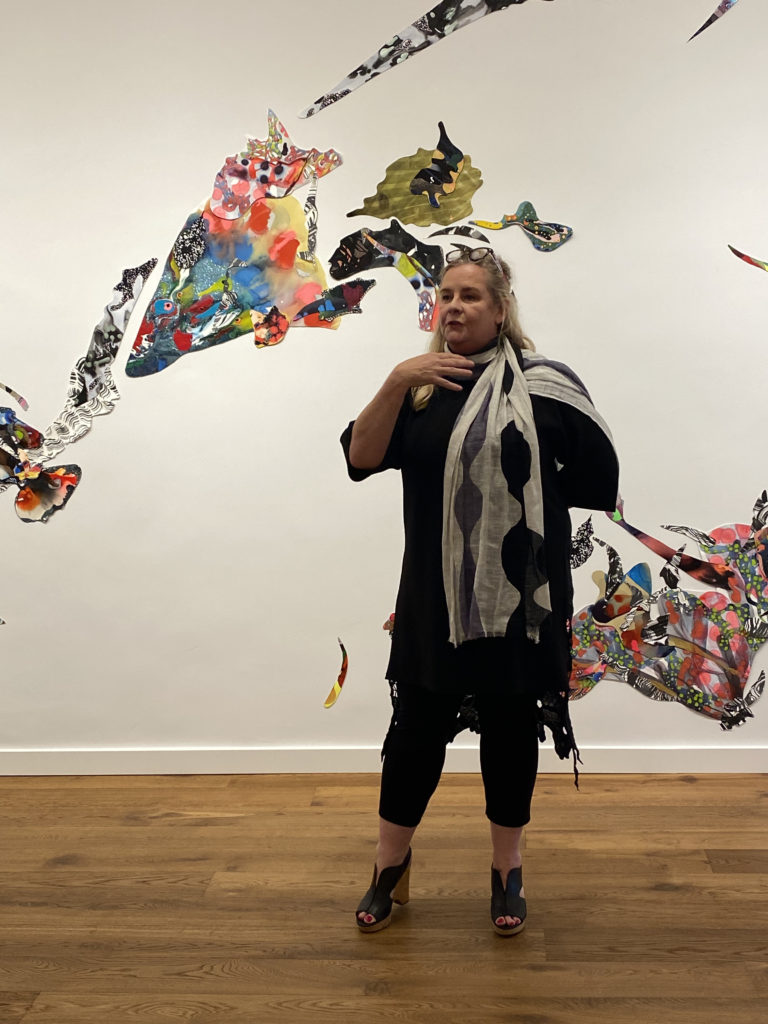 What were some of your favorite moments during your Seattle visit? 
Getting a stunningly good cup of coffee, finding a secret garden to sit in while sipping it and listening to the ticking symphony of raindrops hitting leaves, roofs and earth was incomparable. Last but not least, Chihuly continues to blow my mind!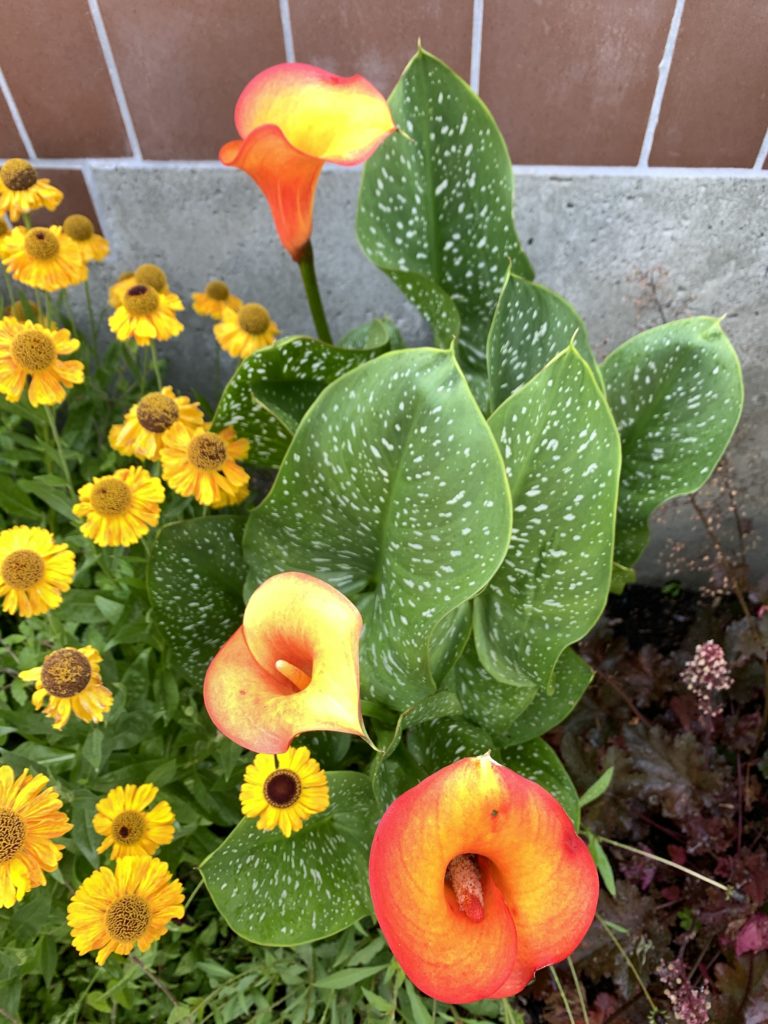 If you were making art inspired by Seattle, what colors or aspects of the city would you include?
One hundred colors of green, swaths of gray, pink inspired from the ubiquitous peonies (my favorite) found in people's gardens, and the tiny lights of the Ferris wheel would all find a place in new work.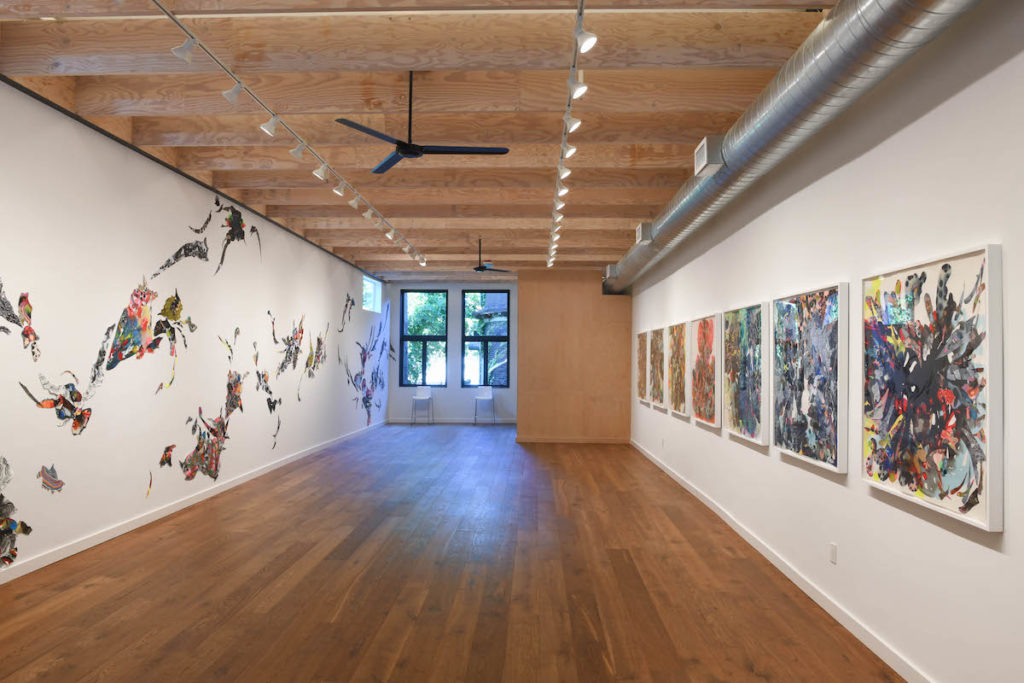 If you had to choose just three words to describe the work in Sommerset, what would they be?
Each of us moves through life with unique psychic stains from our past while the present is busy making new marks. I attempt to document the stains using drawing and painting as my vehicle for communication of what we feel prior to our human habit of naming it. Three words will never be enough to cover it.
When did you know that you wanted to be an artist? What was the first piece of artwork that you created?
There is not a time in my life I can remember not making art really. The first work I make was a large red blob with several black arms and legs. I signed it "Enna" and my mother decided to turn the drawing into a large needlepoint pillow. Needless to say, my artistic impulses were well supported at home.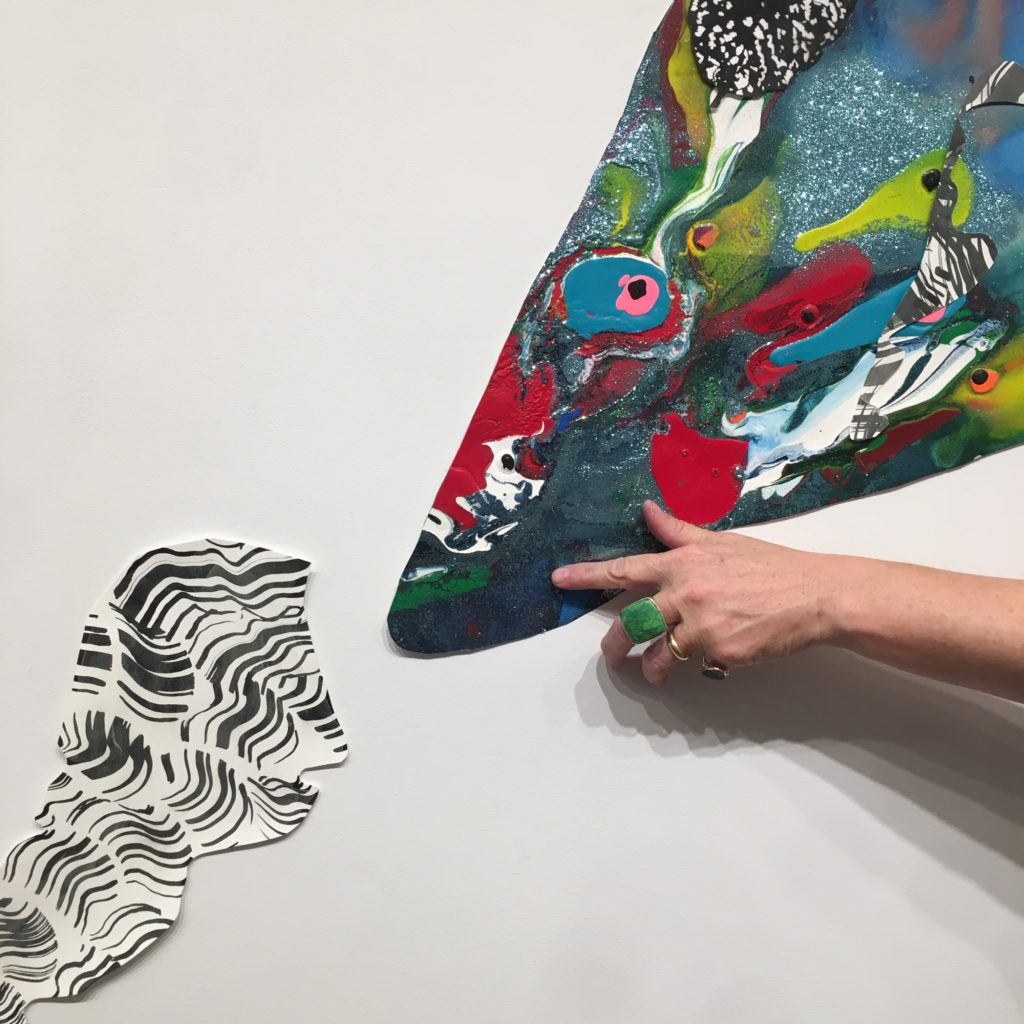 Do you have any words of wisdom you'd like to share with other artists?
Keep making work — day and night, rain or shine — no matter what.
Your show is named for the town in England where your father was born. Themes and through lines of your work reference your father and the influence he had in your life. Can you share more about that?
My early life was void of television. Bedtime stories, animals and hours in the great outdoors filled my time. My father, who passed when I was nine, was a great storyteller. In the blackness of my room, save for a bright sliver of light coming from the closet, he told me an hour-long story each night. His memory and the stories he told continue to course through the veins of my mind and memory. The stories collected from his own life lit my imagination and formed my desire to understand the world through the intimacy of multi-sensorial experience.
I hope to fill my artworks with the swell my heart feels with each new experience in another part of the world. I do my best to leave it untouched and unharmed as I take away awe. I aim to share its story as my father shared his stories with me.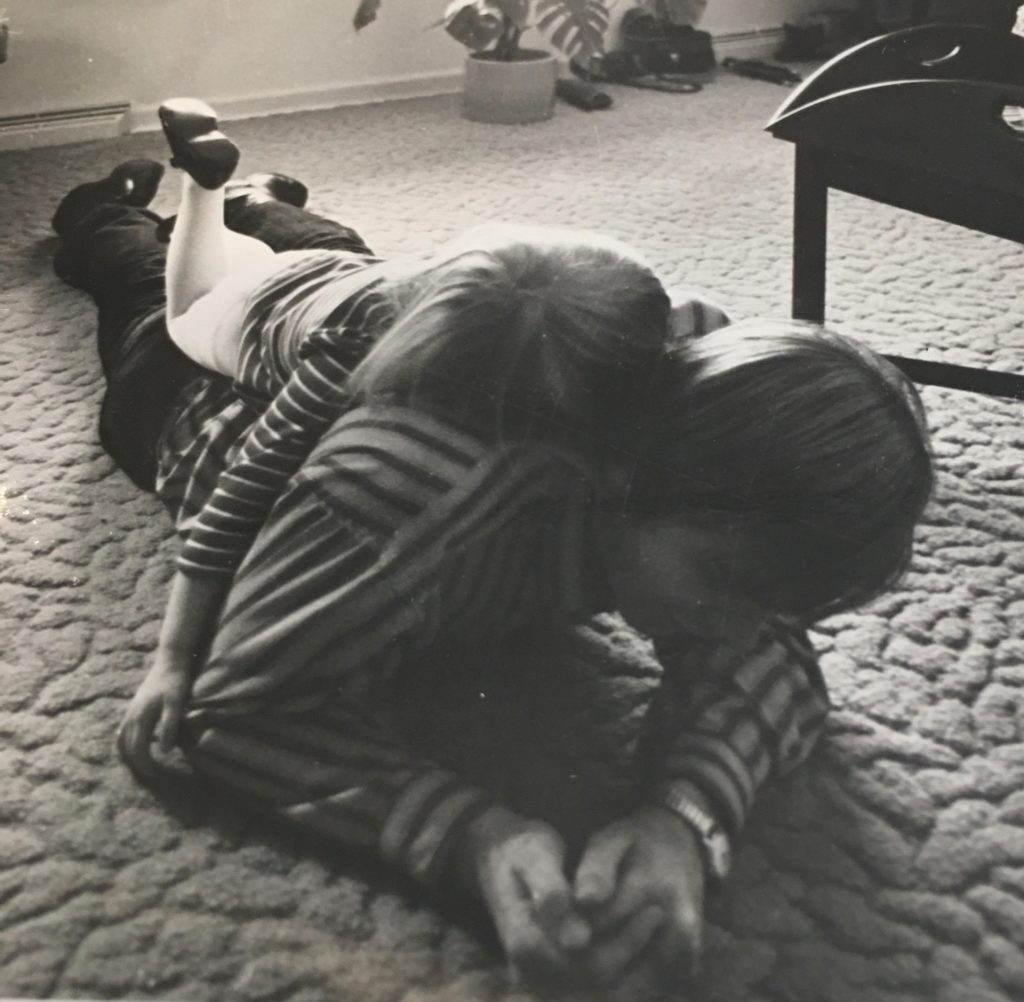 Are you working on a new project right now? What's coming up?
I am thrilled to be working with PC Galleries curator Kate McNamara on a forthcoming two-person exhibition in Providence, RI. Working with Tyler Kimball of Monarch Glass Studio in Kansas City has been an amazing experience.