AMcE is kicking off a new summer event series "Crafts x Crafts," featuring local artists leading art workshops and/or art-driven get-togethers served up with draft beers from a local brewery. Ticket price includes the artist's talent, workshop supplies, and a pint of craft beer. Your ticket gets you 1 drink ticket for the class, with more beverages available for purchase. (Under 21 welcome – just no beers for the youngins.)
Tickets available on our Eventbrite, plus links below.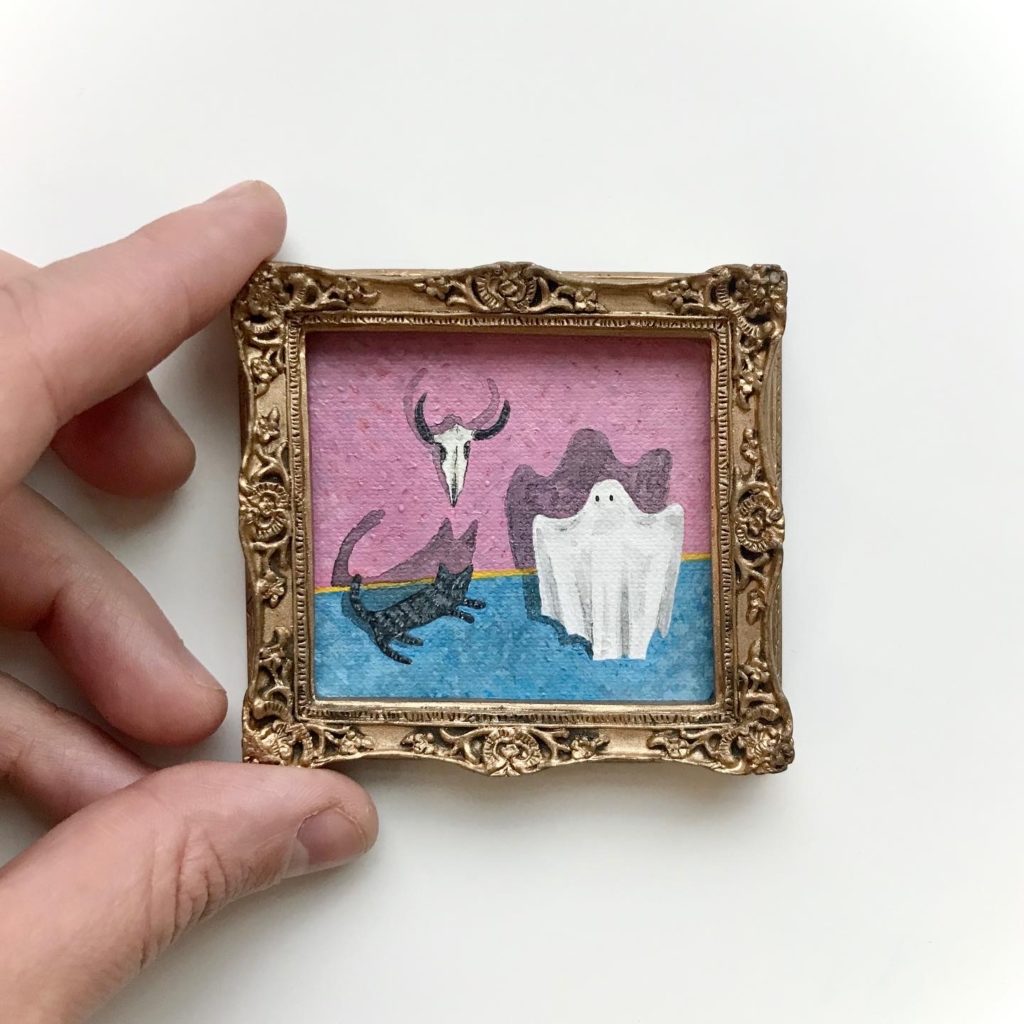 Saturday July 16, 4p- 6p – Painting with Pints with Brandon Vosika
Enjoy a casual two-hour, non-instructional evening of painting and conversation with Seattle artist Brandon Vosika. Hot off his miniature ghost portraits show at the Supperfield Museum of Contemporary Art at MoM, Brandon will do a brief show and tell up top and work alongside of you to produce a few new works of his own. Group paint! All materials, tiny gold frames and endless tips and conversation will be provided.
Exclusive! Brandon will have printed mini paintings available for purchase for this one-night only event.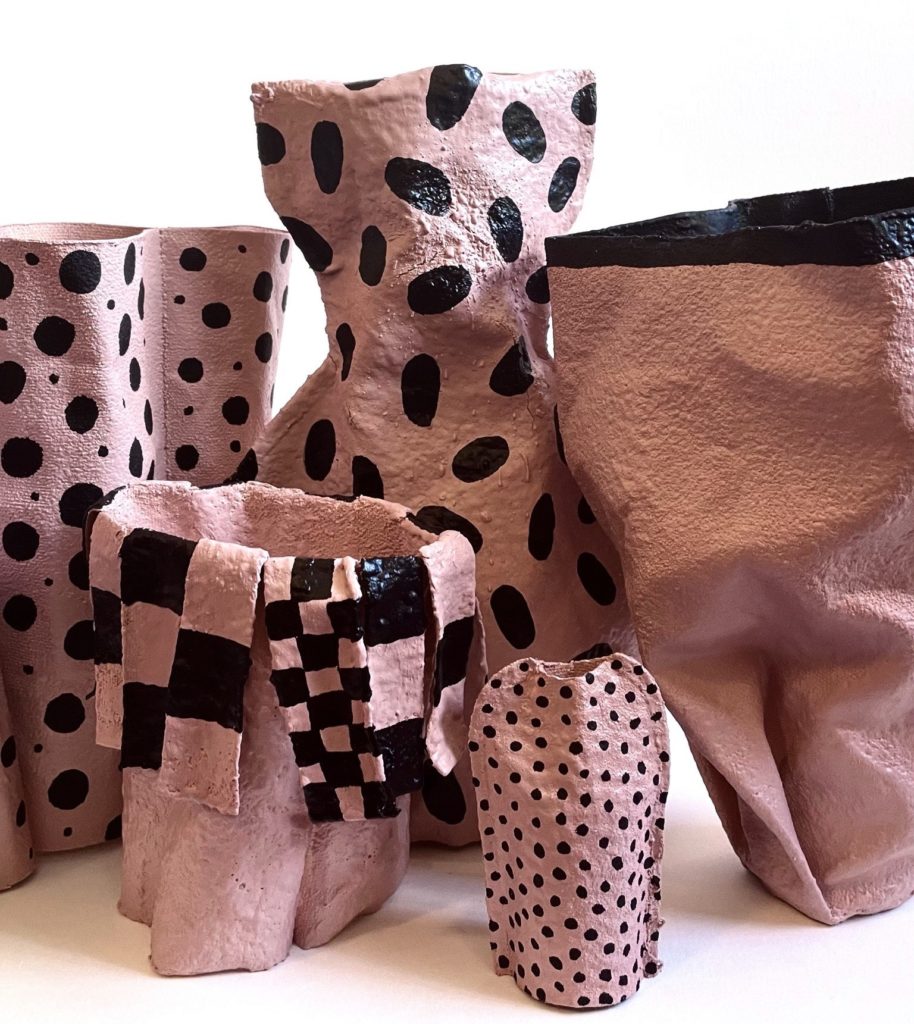 Saturday August 6, 4p- 6p – Make Your Own Textile Vase with Mary Anne Carter
Create your own unique vase out of canvas, acrylic paint, and a recycled vessel in a fun filled crafting session with artist Mary Anne Carter open to beginners and beyond. Participants will explore the fundamentals of acrylic painting, pattern design, and basic sewing techniques and leave with a functional piece of art to brighten any space.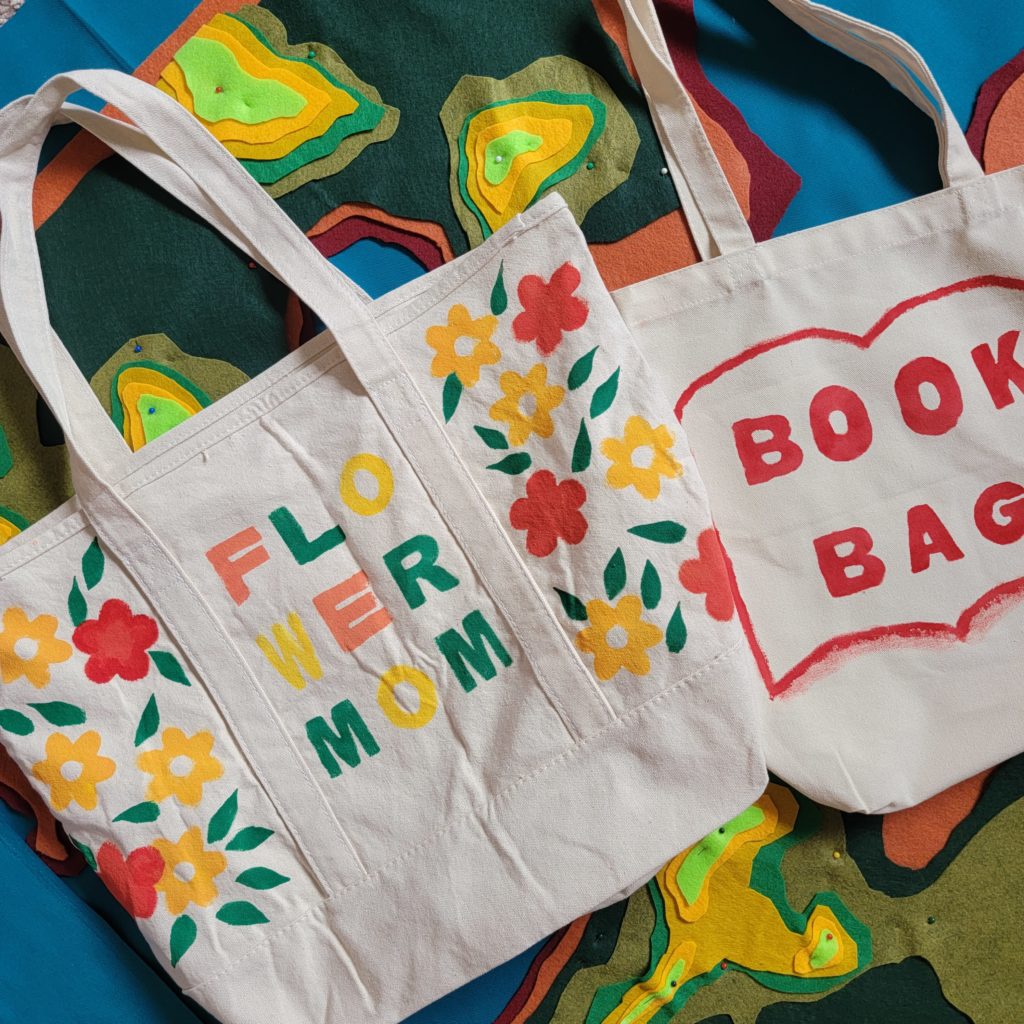 Saturday, August 27 – Tote Bag Art with Nina Vichayapai
Join Nina in this workshop exploring the tote bag as a canvas for fun and fashionable personal expression. We will learn beginner-friendly skills in embroidery and fabric collaging which we will use to transform tote bags into wearable works of art. Tote bags and all other materials will be provided and all skill-levels are welcome to join. Come craft and leave with a new item for your wardrobe!