We're delighted to be welcoming Colorado-based Christine Nguyen's exhibition Cosmic Gardens to AMcE's main gallery on August 28. Christine will be exhibiting a series of her colorful photo-based works along with two larger-scale prints. Her charming imagery marries her love of science and nature, and the works are produced through an unique photographic process to create pieces that appear as if they were painted with streaks of light or drawn with electricity.
To celebrate Christine's show, we have a few events planned while she is in town. Don't miss out on a chance to meet and mingle with Ms. Christine. She is as charming as she is talented.
Saturday, August 28, 4p – 6p
Opening reception for Cosmic Gardens
Artist talk at 4:30p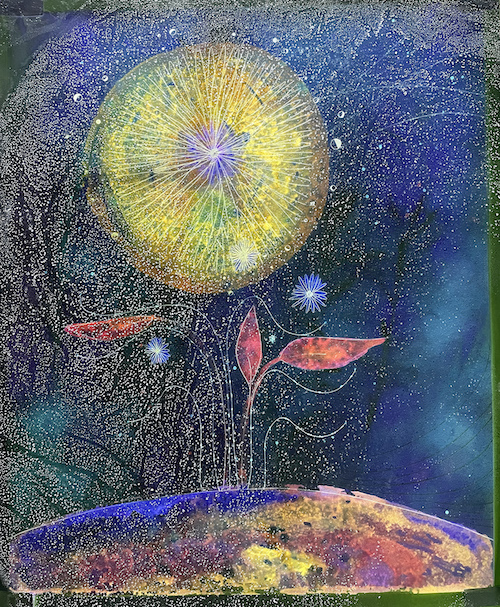 Sunday, August 29, 1p – 3p
Artist meet-and-greet and coloring session. Christine will provide drawing sheets of work from Cosmic Gardens and you are invited to add your own color flare (materials provided). Good for all ages. Space is limited – click here to sign up.