Join us for some terrific events in December, including artist talks, an embroidery workshop, a Holiday artisan pop-up, plus our annual ornament making workshop for Mary's Place!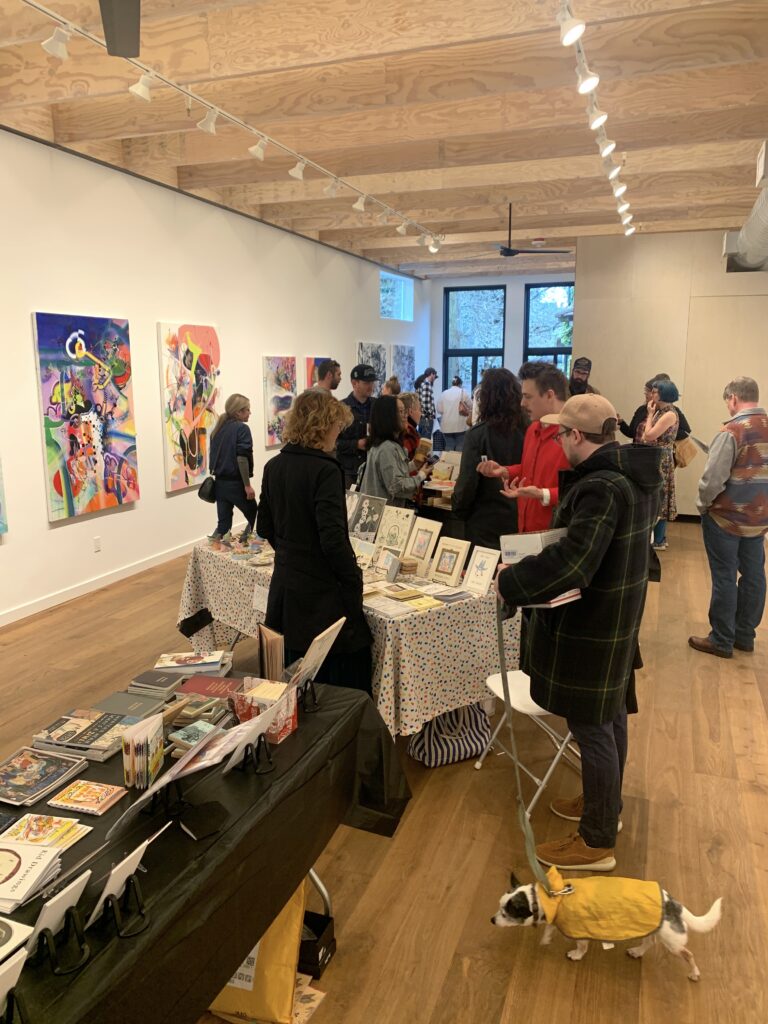 December 2, 2p – 5p
Just in time for the Holidays! AMcE's Artisan Holiday Pop-Up will feature the work of local and national artists, including Brandon Vosika, Lily Hotchkiss, Debi Boyette, Mary Anne Carter, Meredith Mason, Ryana Lawson among others. There will ceramics, soft sculpture, prints, zines, and whimsical this and that, plus treasures in the gallery's Niche Market storefront.
This event is free and open to the public. RSVP here.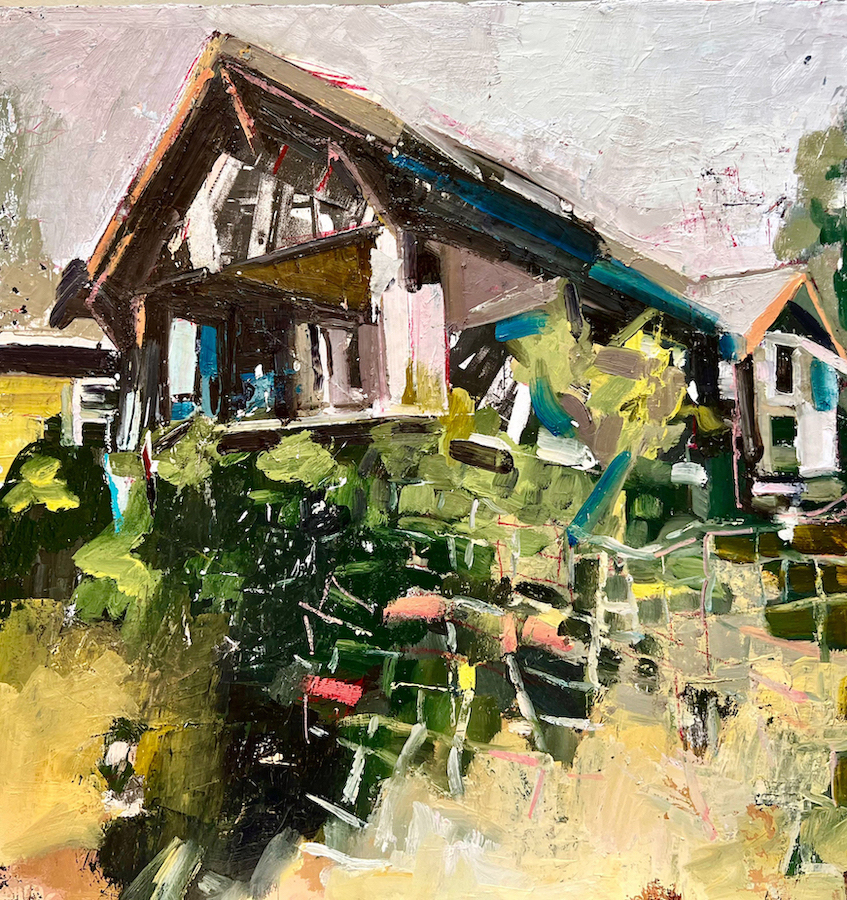 As I Saw It Artist Talks
December 9, 3p – 5p
Join for an afternoon of artist talks with Daphne Minkoff, Grace Weston, and Jan Waldon, currently featured in the exhibition As I Saw It.
This event is free and open to the public. RSVP here.
Derelict homes in Seattle are reconstructed with paint and collage in Daphne Minkoff's Facades series. For Bentonville Arkansas-based artist Jan Waldon, stitching elaborate patterns over personal photos of mountain ranges that hold emotionally charged significance acts as a process of contemplation, meditation, and healing. Portland-based Grace Weston uses vintage Barbie dolls to stage and photograph unsettling scenes of cinematic noire to amusing effect.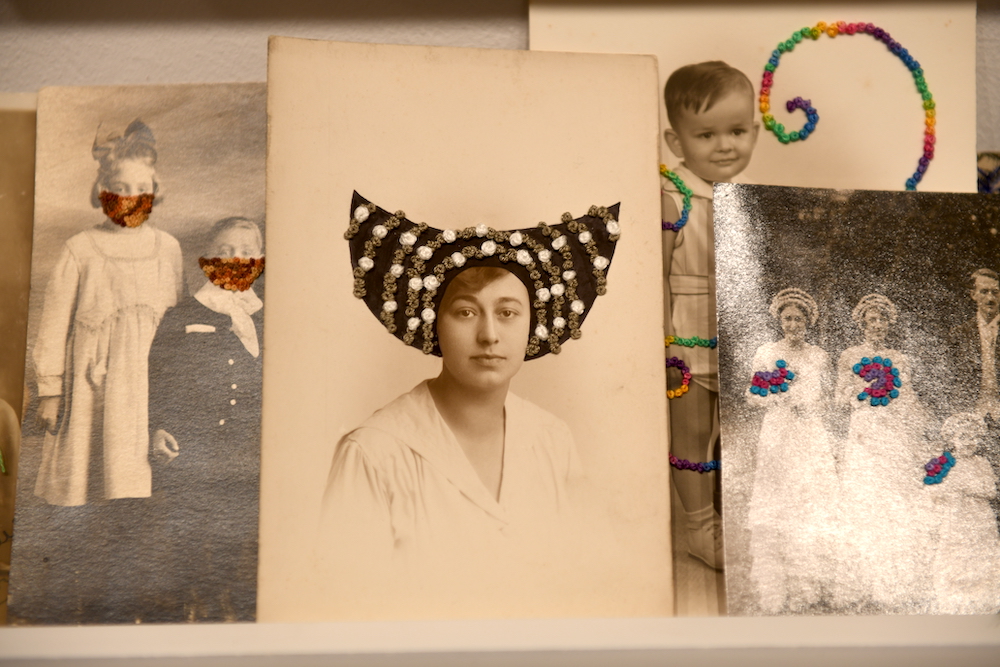 Artist Workshop – Jan Waldon will host a Vintage Photo Embroidery Workshop
December 10, 1p – 3:30p
Breathe new life into vintage photos with needles, thread, and creative stitching! AMcE artist Jan Waldon will teach you basic embroidery, stitch, and pattern techniques to embellish and transform vintage photographs and postcards into works of art.
All materials are provided, and guests are invited to bring along personal photos or prints if they wish. All experience levels are welcome; no prior experience needed.
This is a ticketed event and spaces are limited. RSVP here.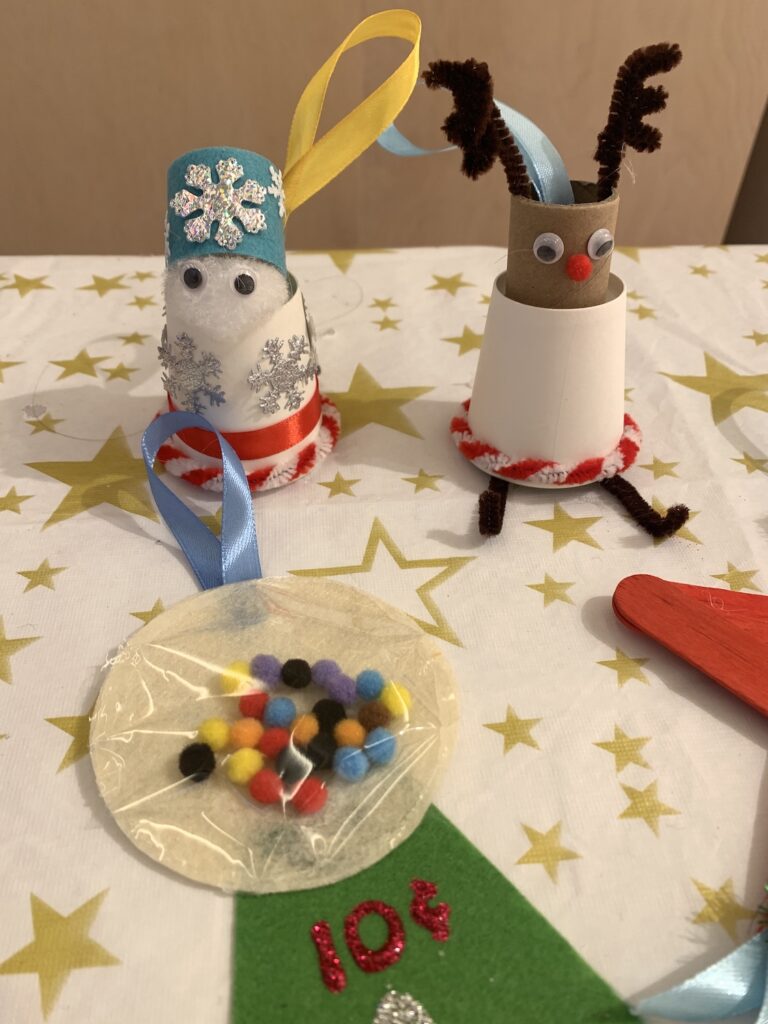 Ornament making and supply drive for Mary's Place
December 14, 5p – 7p to coincide with the Capitol Hill Art Walk
AMcE is honored to again be working with Mary's Place for our third annual community ornament making event and supply drive.
All ornaments will be donated to decorate the holiday tree at the Women's Day Center. We will also fill out holidays cards to bring their guests some extra cheer.
To donate supplies, please find Mary's Place Wish List on their website here.
We will be collecting donation items at the gallery from Thursday – Sunday, 11a – 6p 12/1 – 12/14. You are also welcome to bring them to the ornament making workshop.