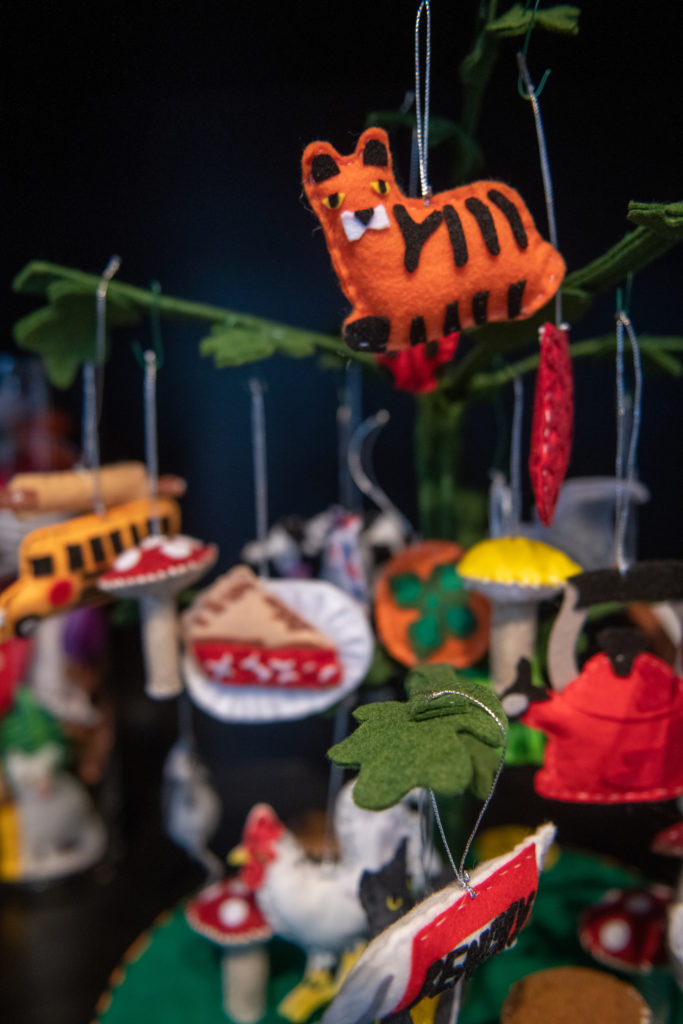 Make your holiday tree pop with hand-sewn felt ornaments!
Saturday, December 11, 2p – 4p; space-limited and tickets requires.
Location: AMcE Creative Arts
In this two-hour workshop, Seattle-based artist Nina Vichayapai will walk you through the steps to design, construct, sew, and embellish your own ornaments. Artist-designed templates will also be available for you to work with. Fun and colorful materials will be provided, and all skill-levels welcome. Expect to take home one to three felt ornaments to bring a handcrafted touch to your holiday this year.
👉🏻 A selection of Nina's adorable felt ornaments are available in AMcE's Niche Market while supplies last!
To enroll in this workshop, visit our Eventbrite page.
About Nina:
Nina uses fabric as a language to reveal how surroundings embody humankind. Using textiles associated with domestic interiors, her work addresses the role of homemaking in establishing belonging within the American landscape.
Her award-winning work has been shown both locally and nationally. She is an alumni of several Pacific Northwest artist residency programs including Centrum, Caldera Arts, Rockland Woods, and Inscape Arts and Cultural Center. Her work has been shown with the Wing Luke Museum and the Bellevue Arts Museum. She has been a recipient of both private and public art commissions by organizations such as the Henry Art Gallery, Facebook, Lake Sammamish State Park, and the Cities of Redmond and Ellensburg.
Born in Bangkok, Thailand, she graduated from the California College of the Arts in 2017 with a Bachelor of Fine Arts and currently lives in the Pacific Northwest.