Los Angeles-based artist and educator Melissa Manfull creates highly detailed and intricate acrylic, pen and ink structures to form disorienting spatial illusions through the expansion and dismantling of natural and man-made patterns. Her works on paper in Pattern, Form and Figure layer meticulously executed and interconnected lines made from washes and flat forms to create complex three-dimensional spaces. 
To see them is to believe them – their complex structures are truly incredible. Hard to fathom that they were hand-rendered. We asked Melissa about her process for developing these intricately-arranged architecture. 
Maze, 2020
Acrylic on paper
20 ½" x 16 ½" framed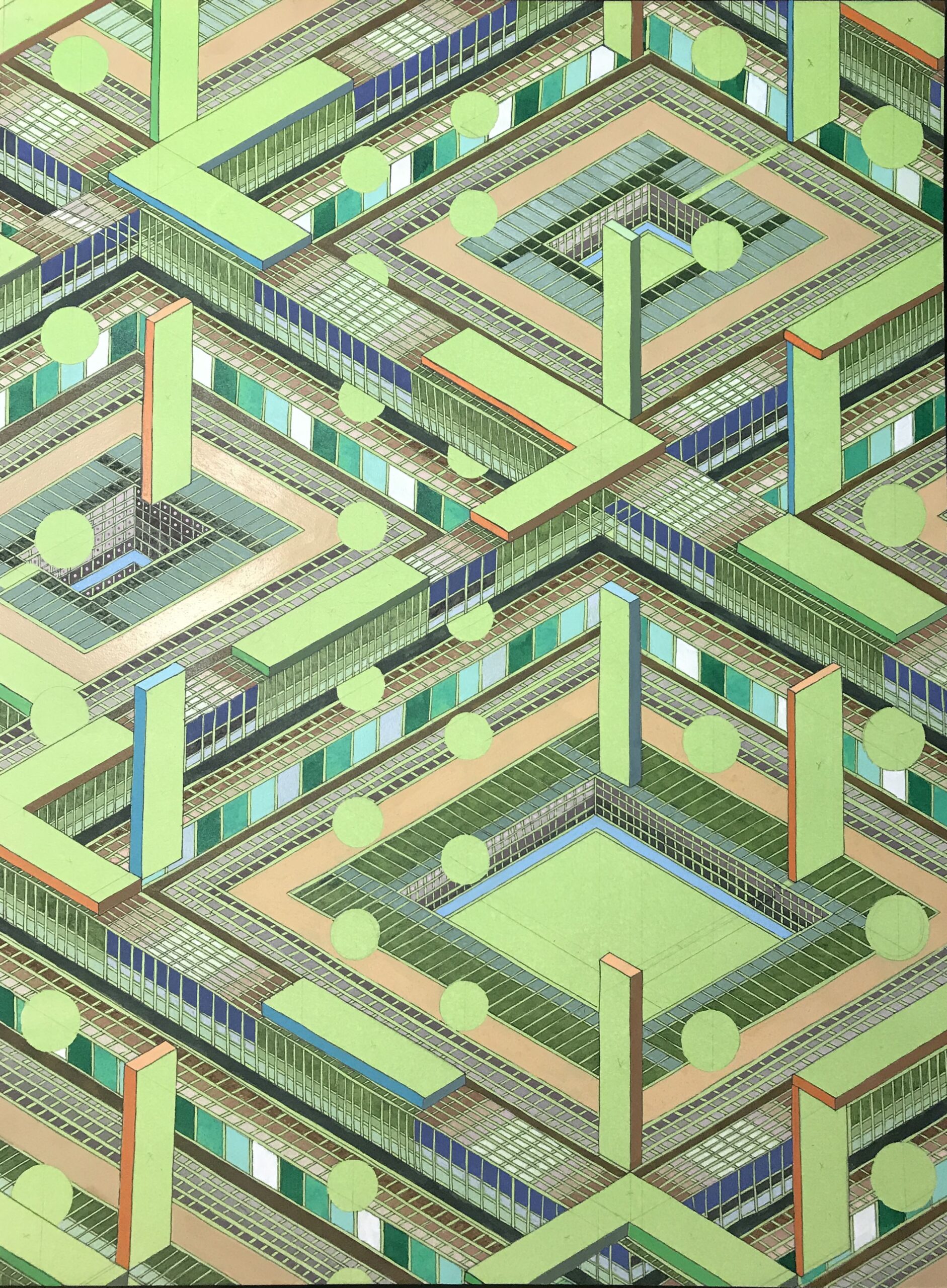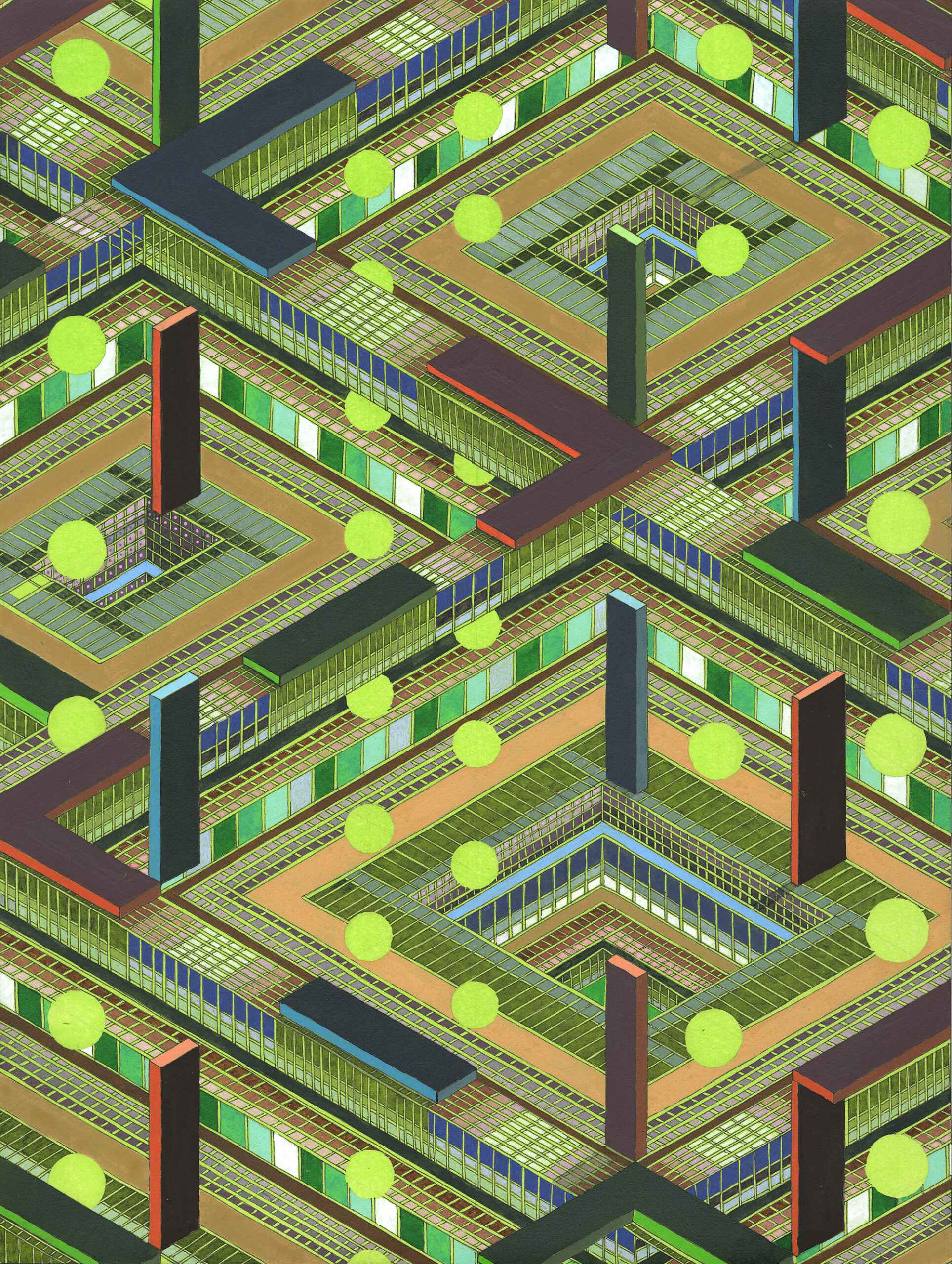 Melissa shared that the compositions sometimes originate as small thumbnail sketches based on found patterns or sets of shapes. When working from a preexisting pattern, "often historical Art Deco patterns for their geometric nature," elements are appropriated and developed into a 3D interpretation of the pattern. She sees the structure of the pattern as "a built environment."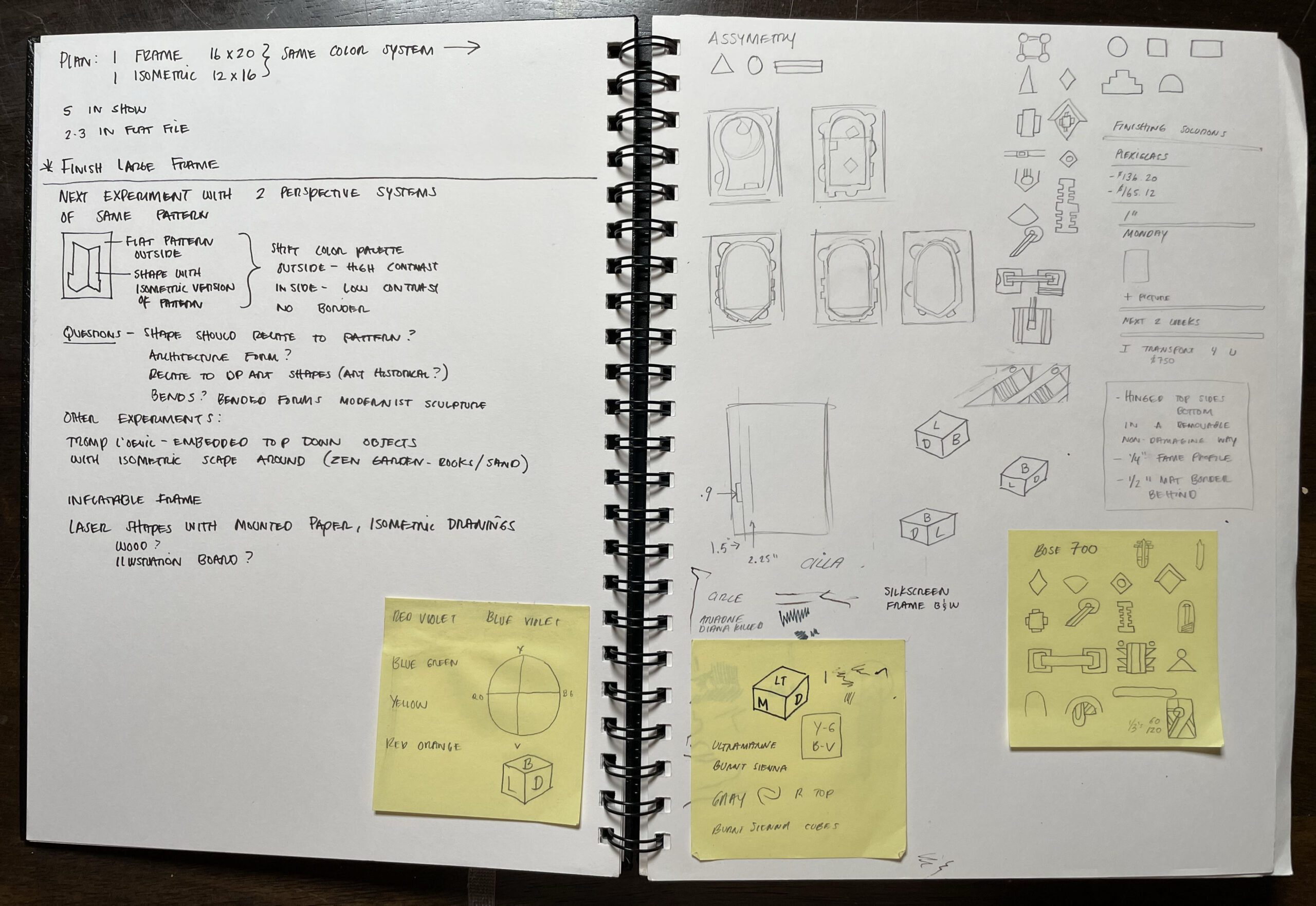 Original sketches for Melissa's Frames series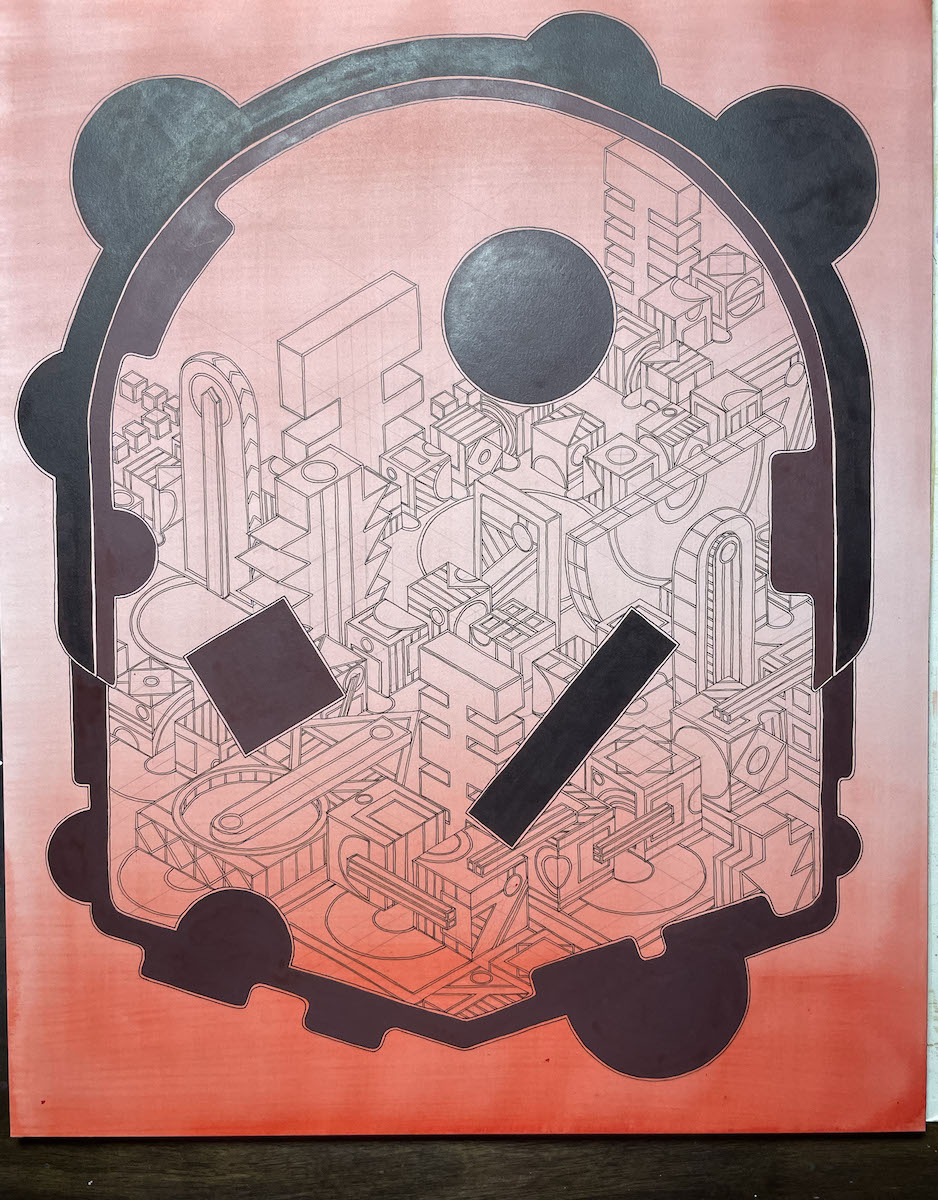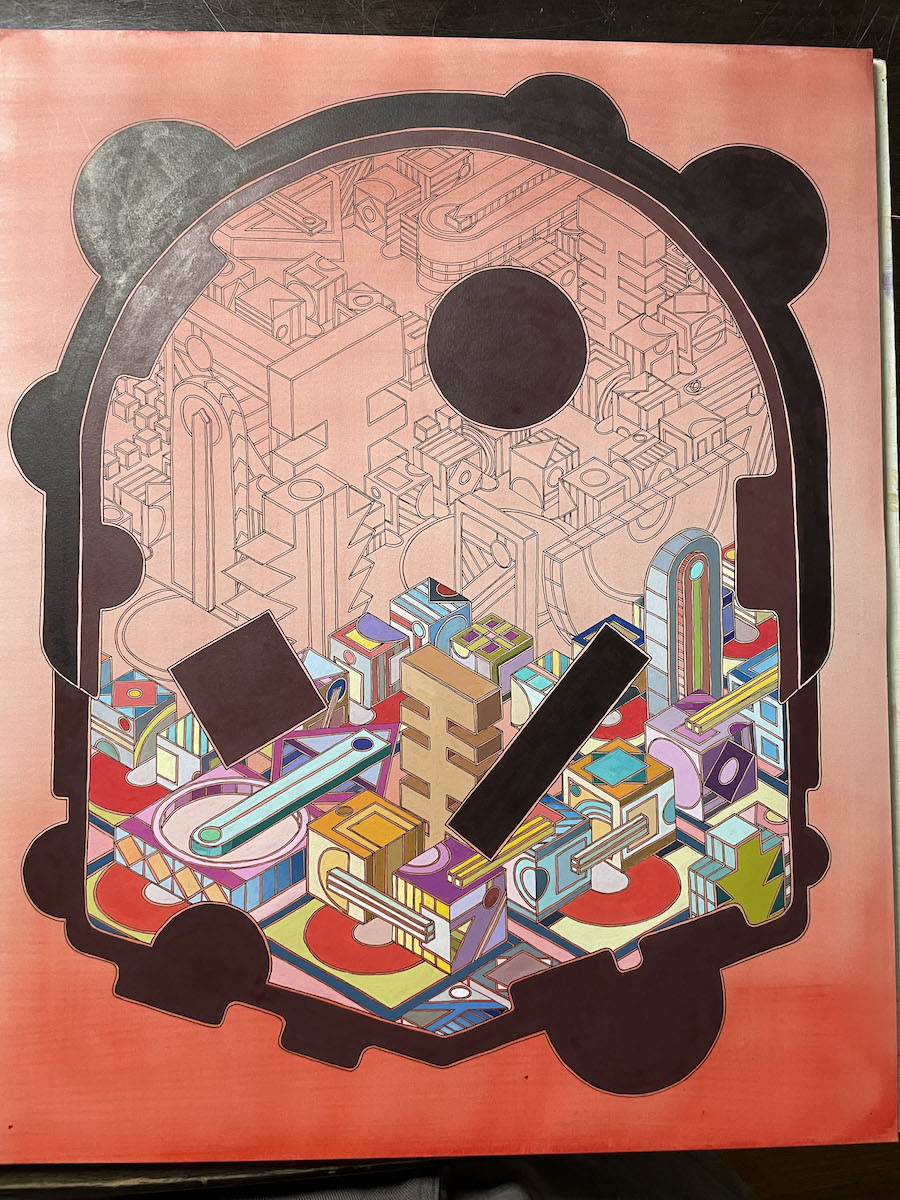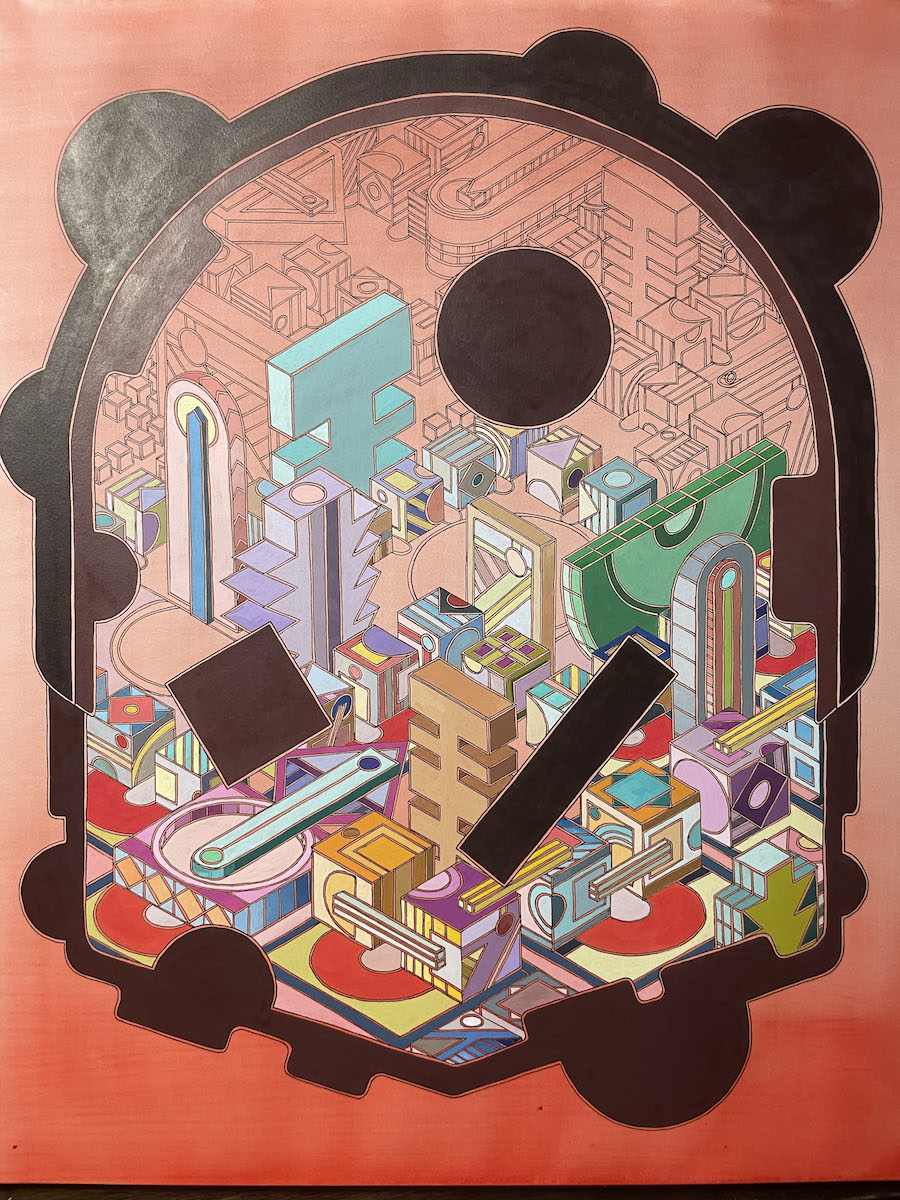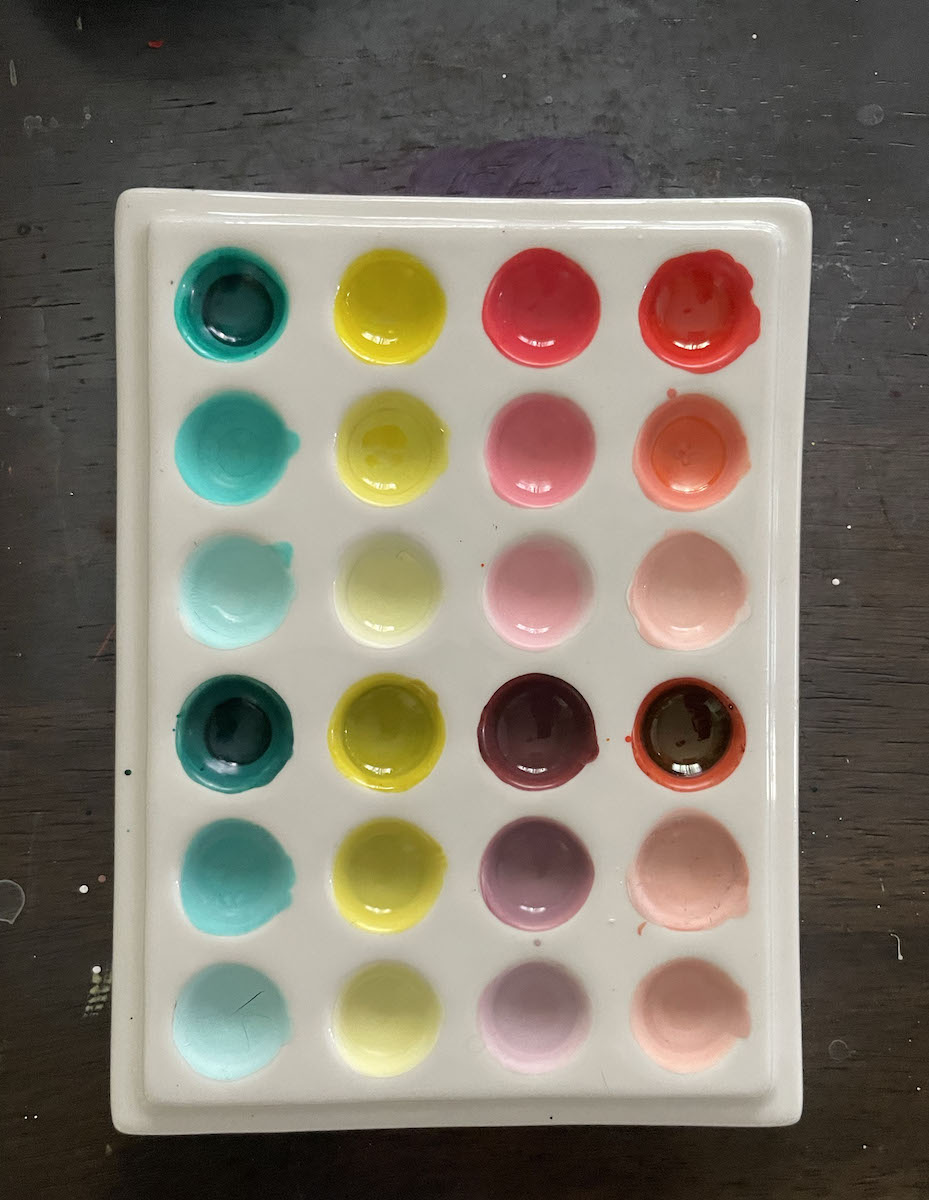 Instead of working from a preexisting pattern, Melissa said she will sometimes assign herself "a set of shapes and then create a pattern from those sets." For her, it is an opportunity "to play with limits and rules and see what happens within those boundaries." 
Pictured right:
Melissa Manfull
Frame 5, 2023
Acrylic on paper
24 ½" x 20 ½" framed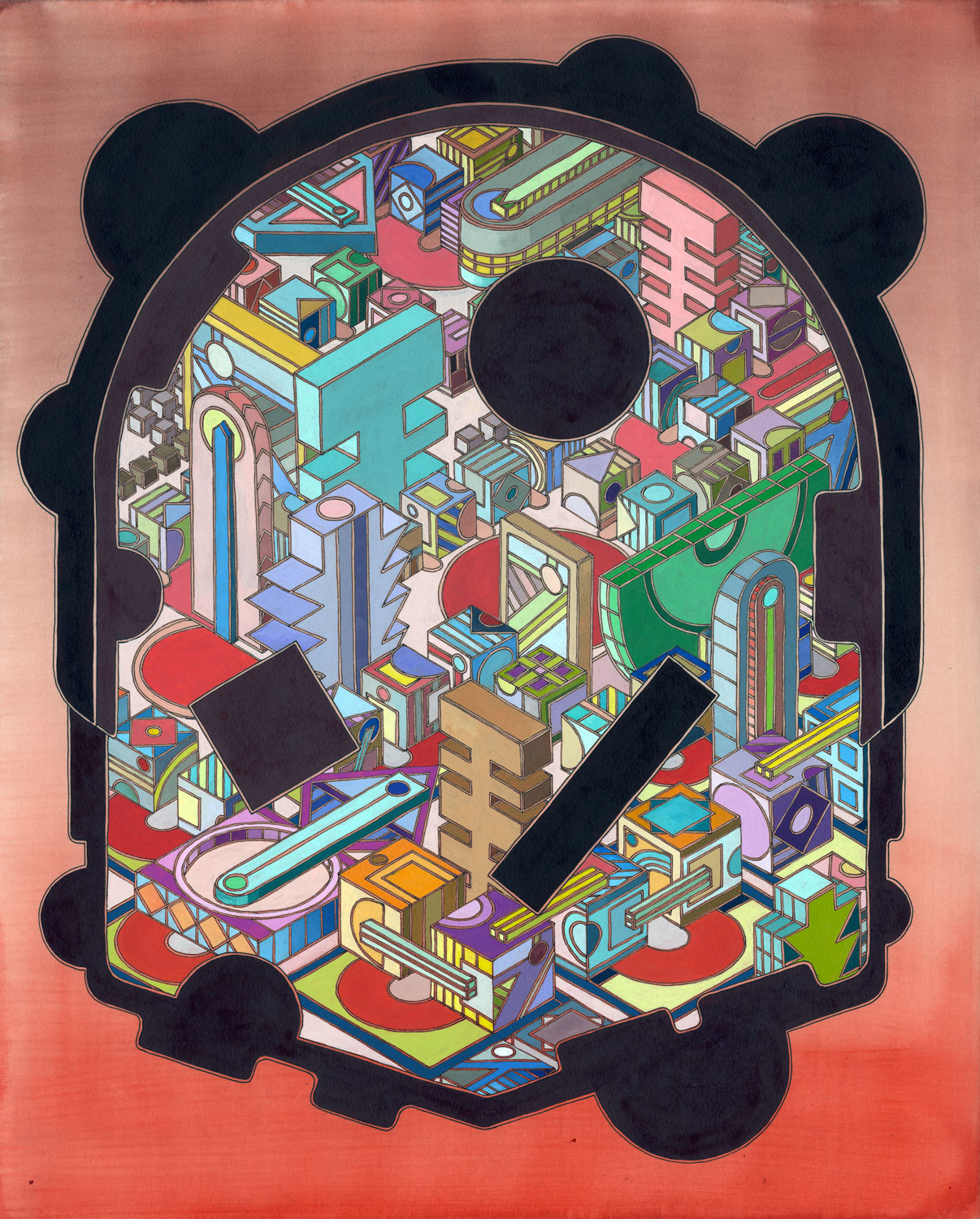 It goes unsaid that Melissa's process is time-consuming. She estimates that each work takes at least 60 hours, or in her estimation, "three – four audio books for each work."
Save these dates! 

👉🏻 Melissa will be giving an artist talk here at the gallery on Saturday, October 21 at 4p. Click here to RSVP.
👉🏻 We will also host an isometric drawing workshop with Melissa on Sunday, October 22.
"Learn to create imaginary architectural environments on paper with artist and educator Melissa Manfull. Using isometric perspective, participants will explore a unique approach to drawing objects in space and learn about light logic and rendering value using color pencils on paper."
Ticket and space is limited. Click here to RSVP.
In the meantime:
Click here to see Melissa's AMcE Artist page
Click here to see all the artwork in Pattern, Form and Figure