Christine's paintings and photo-based works are inspired by the cosmos, nature, the sciences, and the ocean. The pieces fluctuate between the micro and macro-worlds while connecting the flora and fauna to the celestial heavens of stars and planets as part of her ongoing investigations of our connection to the natural world. She depicts imaginary in a meditative space where everything is connected and harmonious. 
Christine received her B.F.A from California State University, Long Beach and M.F.A from University of California, Irvine. Solo exhibitions of her work have been featured at the Hammer Museum, Michael Kohn Gallery in Los Angeles, Baik Art in Los Angeles, Crisp-Ellert Art Museum, St. Augustine, FL; 10 Chancery Lane Gallery, Hong Kong; Pataphysical Society PDX, Portland, Oregon and Galerie Quynh, Vietnam. Her work has also been included in group exhibitions at the Kunsthalle zu Kiel, Kiel, Germany; Laguna Beach Art Museum, Laguna Beach,CA; Pasadena Museum of California Art, Pasadena,CA; Kleefield Art Museum, Long Beach,CA; San Art, Ho Chi Minh City, Vietnam; Cemeti Art House,Yogyakarta, Indonesia;Esther M. Klein Gallery, University Science Center, Philadelphia, PA ; IMAC, Tijuana, Mexico; Sprueth Magers Projekte, Munich, Germany; Dancing Elephants Project, Bogota, Columbia and Churner and Churner, New York.
Cosmic Gardens digital catalogue is available here and show installation views here. Sophia Allison featured in the Niche Market Main Space during Cosmic Gardens.
Click here for Christine's viewing room.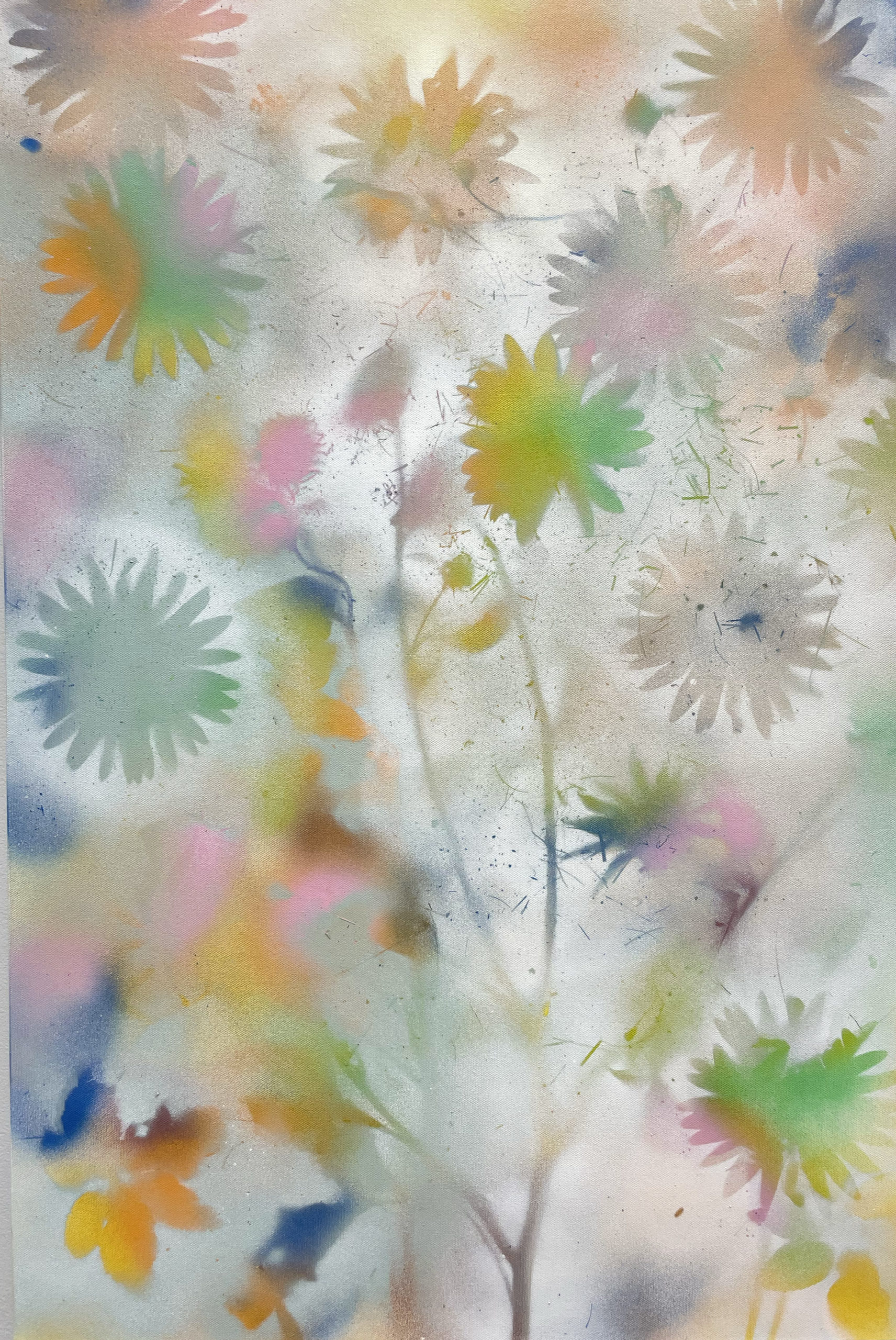 Auras of Sunflower Light I, 2022
Spray paint on canvas
36" x 24"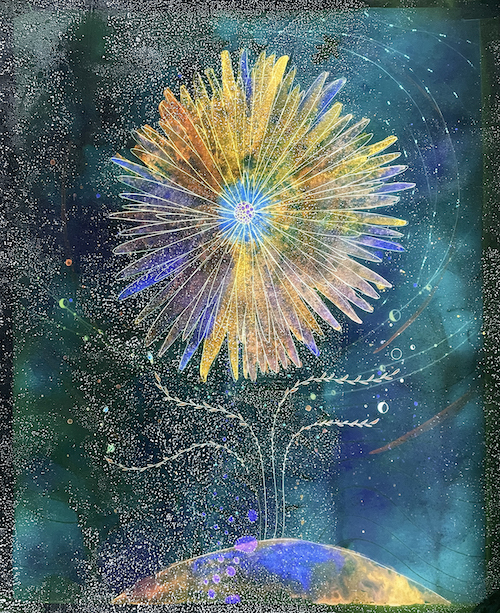 Cosmos Flower I, 2021
Archival pigment ink on Entrada Moab paper with salt crystals
40" x 33" image size; 42 ½" x 35 ½" framed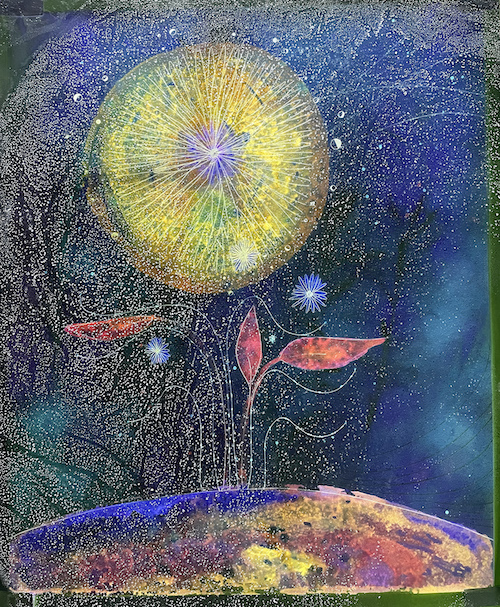 Cosmos Flower II, 2021
Archival pigment ink on Entrada Moab paper with salt crystals
40" x 33" image size; 42 ½" x 35 ½" framed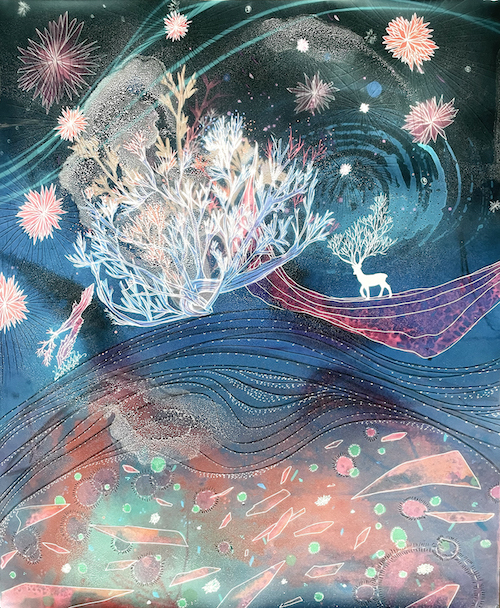 Deer Spirit
Archival pigment ink on Entrada Moab paper with salt crystals
40" x 33" image size; 42 ½" x 35 ½" framed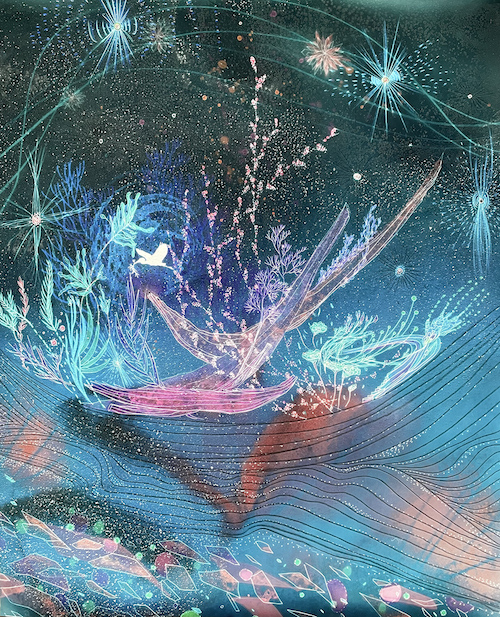 Heron Spirt
Archival pigment ink on Entrada Moab paper with salt crystals
40" x 33" image size; 42 ½" x 35 ½" framed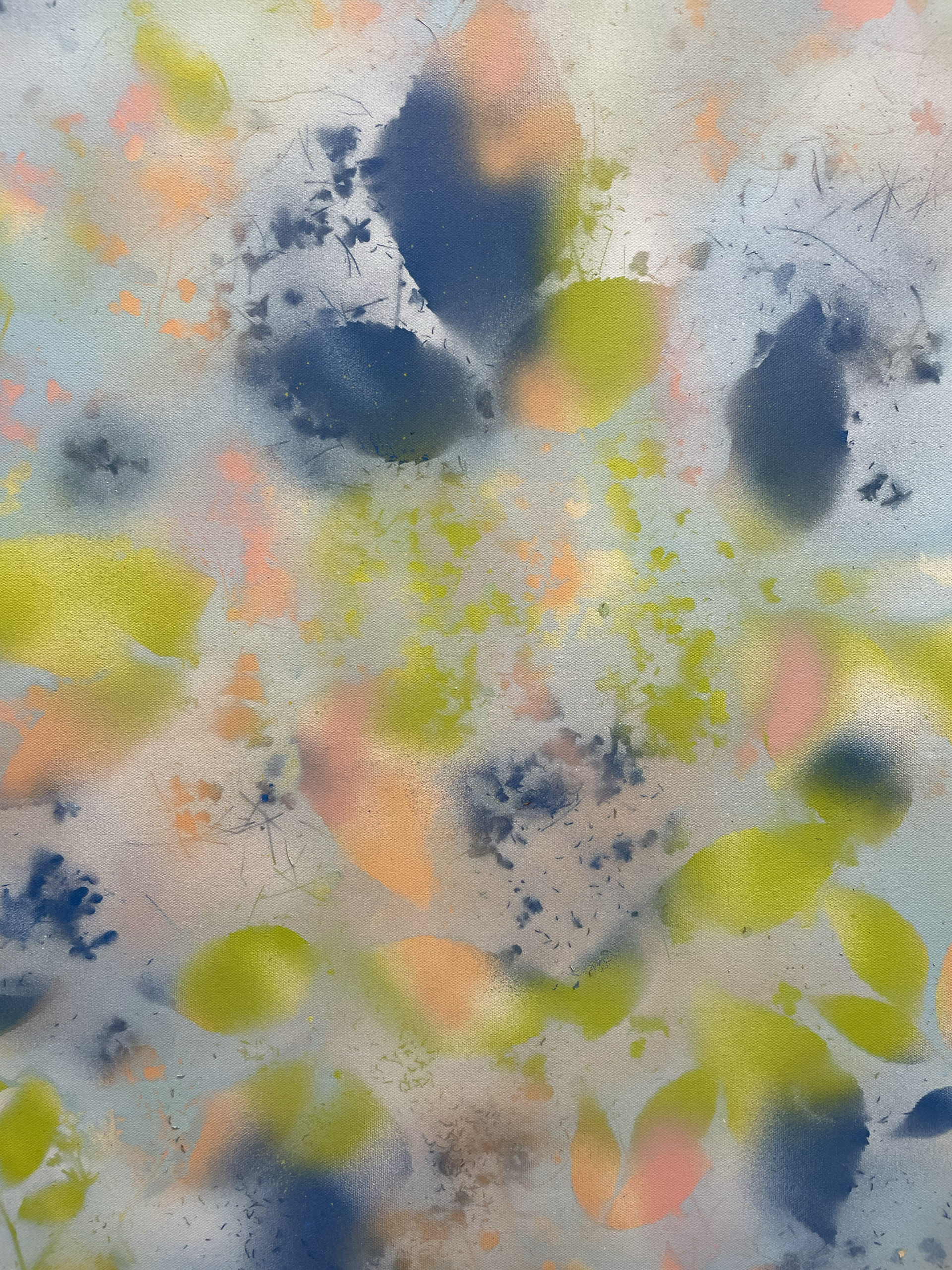 Colors of Spring Moving Through Time, 2022
Spray paint on canvas
36" x 24"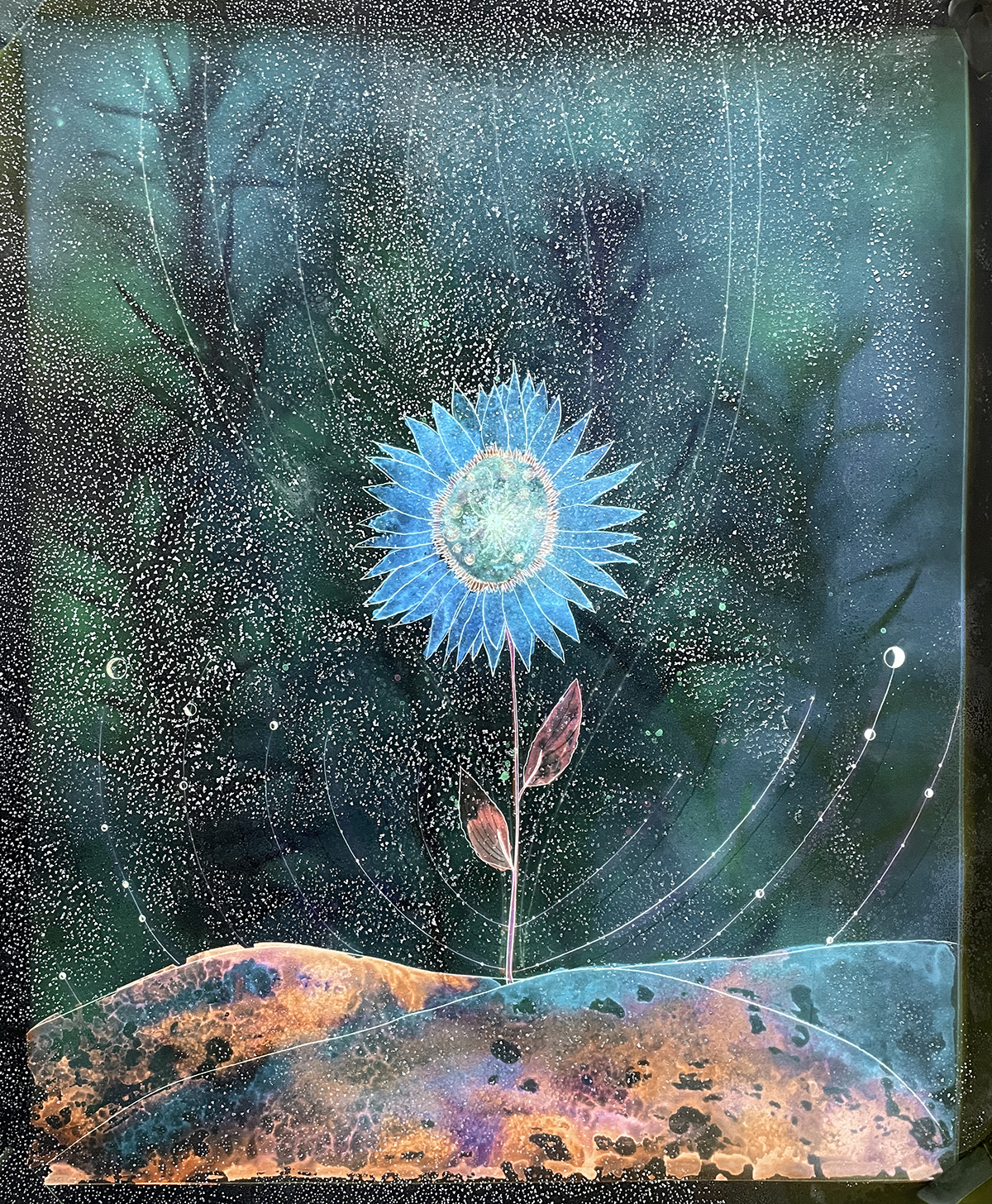 Blue Dot, 2021
Archival pigment ink on Entrada Moab paper with salt crystals
40" x 33" image size; 42 ½" x 35 ½" framed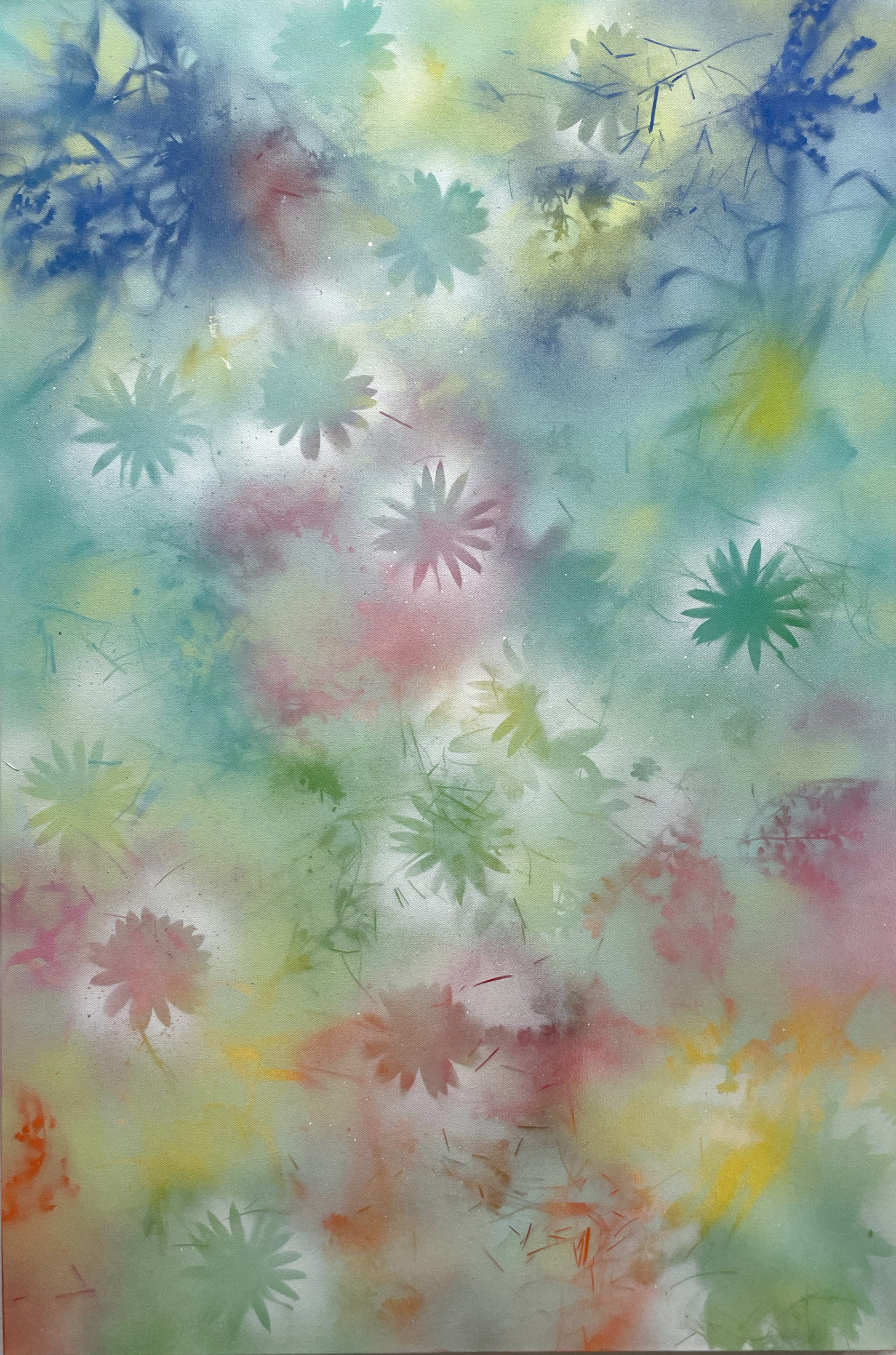 Auras of Sunflower Prism II, 2022
Spray paint on canvas
36" x 24"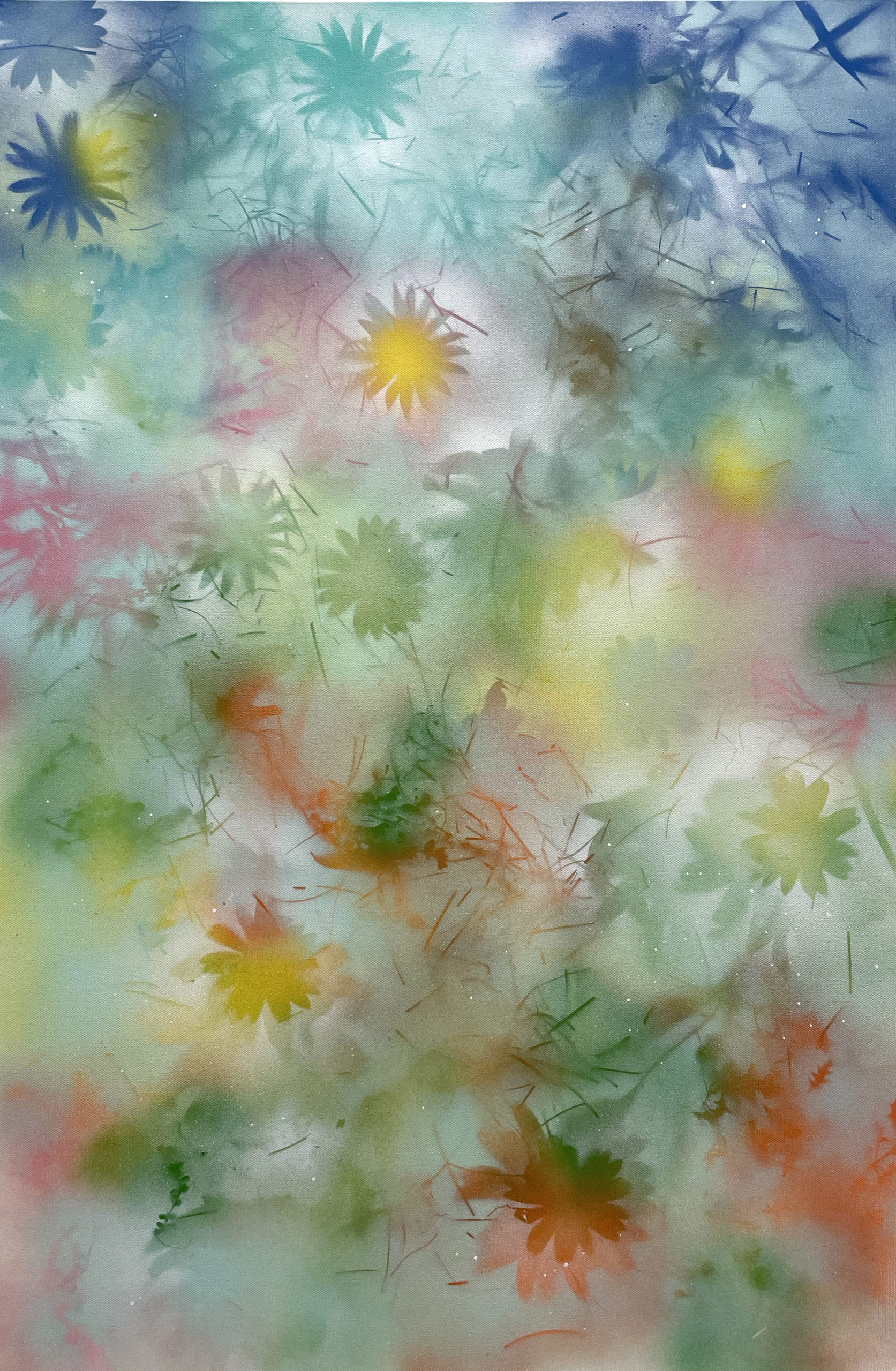 Auras of Sunflower Prism I, 2022
Spray paint on canvas
36" x 24"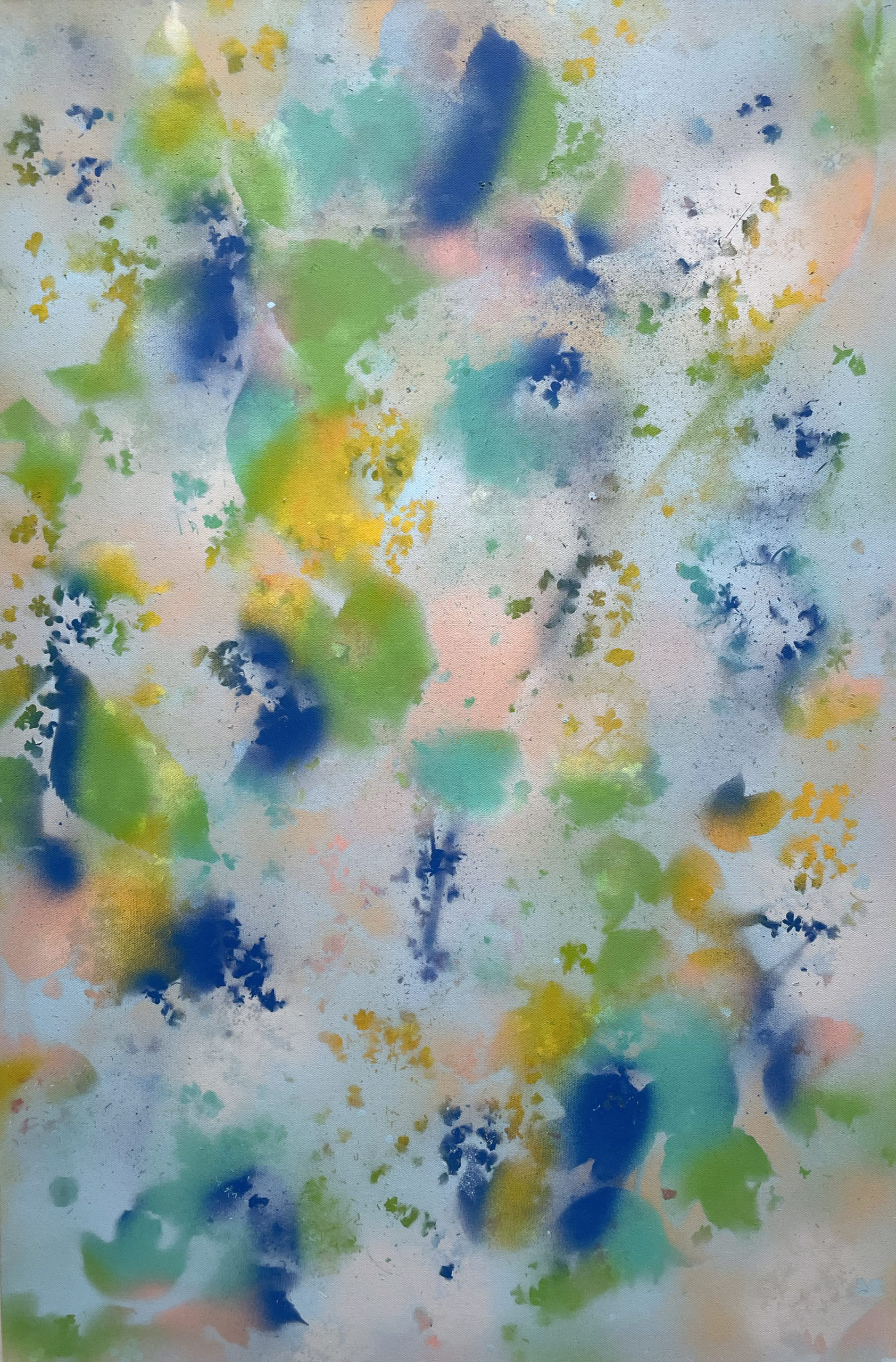 Colors of Spring Moving Through Space, 2022
Spray paint on canvas
36" x 24"