Juntae "TeeJay" Hwang holds a B.A. from Slade School of Fine Art, UCL London, UK, and an M.F.A from Columbia University in the City of New York. TeeJay's practice is currently based in Denver Colorado
and he teaches studio classes at Metropolitan State University in Denver CO.
TeeJay's work examines the value of human productivity and challenges a culture that demands endless self-improvement without a clear purpose. Creating imagined realms through performance installation, digital/3D formats, painting, and ceramics, TeeJay identifies utopian ideas and dystopian aspects of American culture that might not be recognized as such.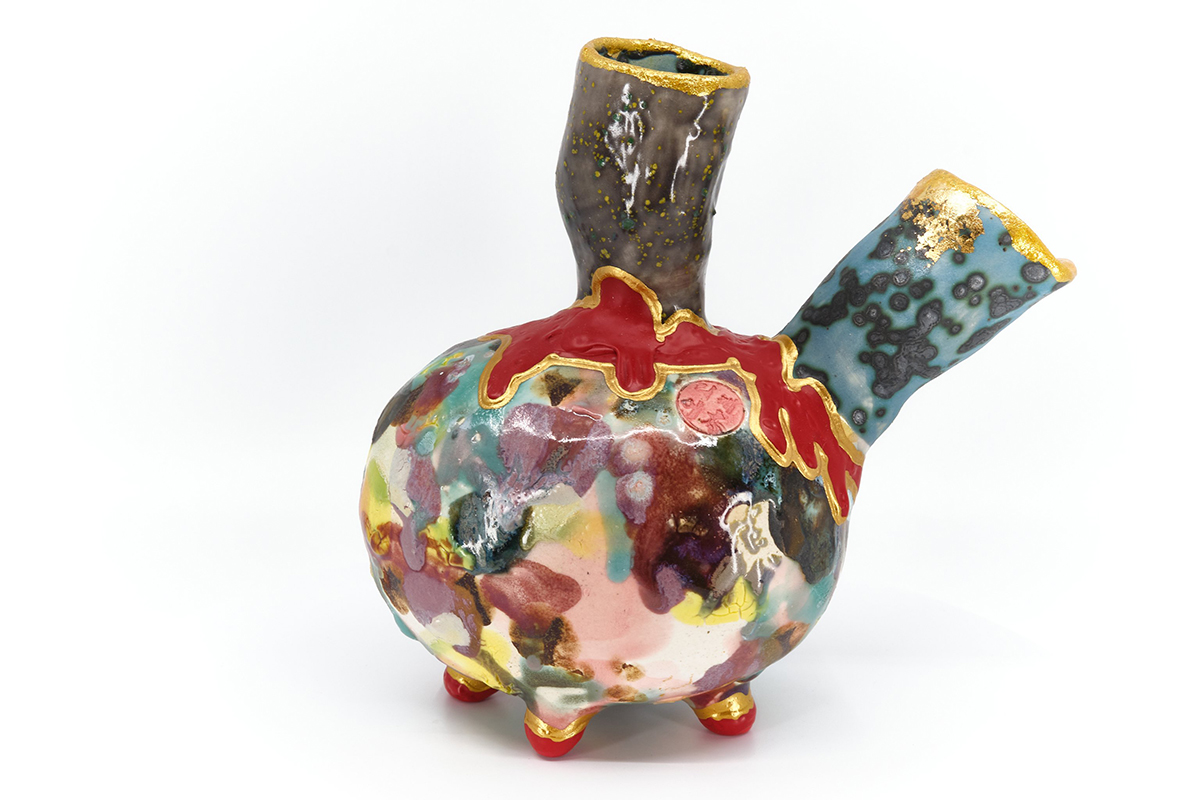 Lost Heart, 2021
Glazed porcelain, rubber, glitter, gold leaf, acrylic paint
7½" x 4½" x 5"
$375 sold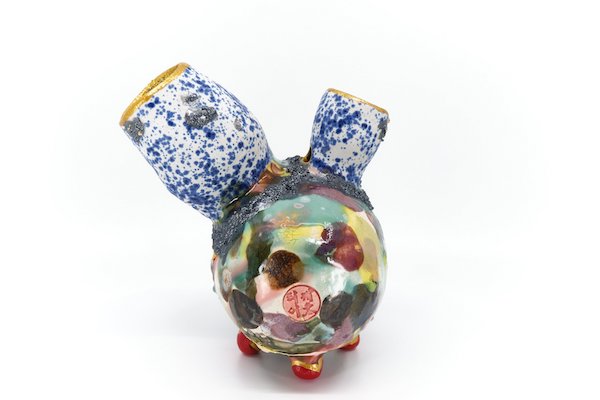 Curious Rabbit, 2021
Glazed porcelain, rubber, glitter, gold leaf, acrylic paint
$375 sold