Kirsten Tradowsky – Life Studies
An AMcE exclusive offering.
"Waking up in the Twin Cities after 20 years of painting in the San Francisco Bay Area, I have made it my new mission to go out and observe and paint these small studies from life.   
They are quick little acrylics; I find myself trying to catch the light as it shifts on the objects within minutes. Making a new home and exploring the interiors and exteriors with these works helps me find footing in my new world."
Bio
Kirsten was born in Cleveland, Ohio. Primarily an oil painter, she earned her BFA from the Cleveland Institute of Art and her MFA from the California College of the Arts, San Francisco. Kirsten's work has been exhibited throughout the United States, including at The de Young Museum and Maybaum Gallery in San Francisco, and the Kopeikin Gallery in Los Angeles. Her work has appeared in Wallpaper magazine and it has been reviewed in The Los Angeles Times and on Lenscratch.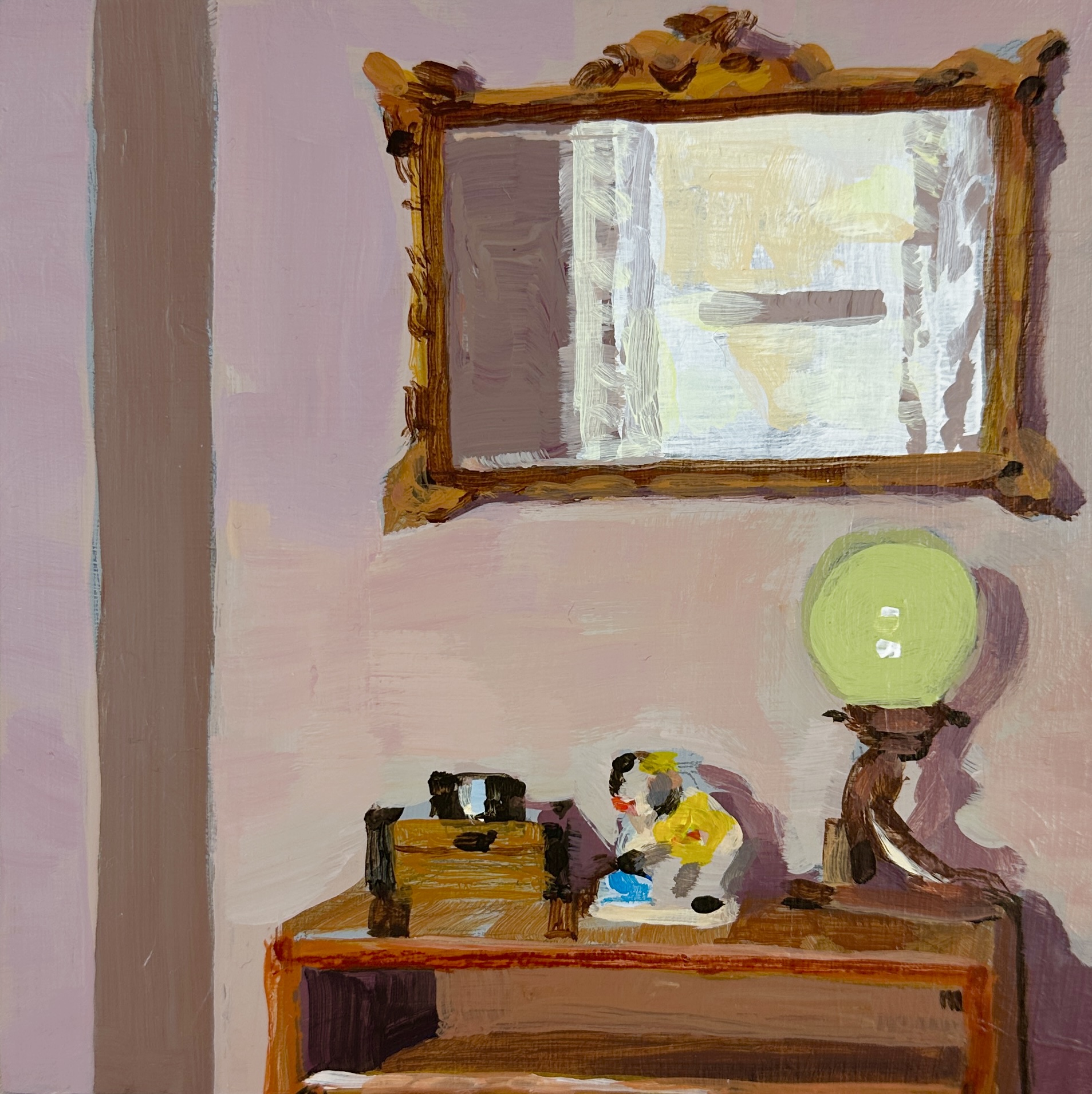 Bedroom Corner Yesterday Morning,
 2023

Acrylic on panel
6" x 6"
$400
sold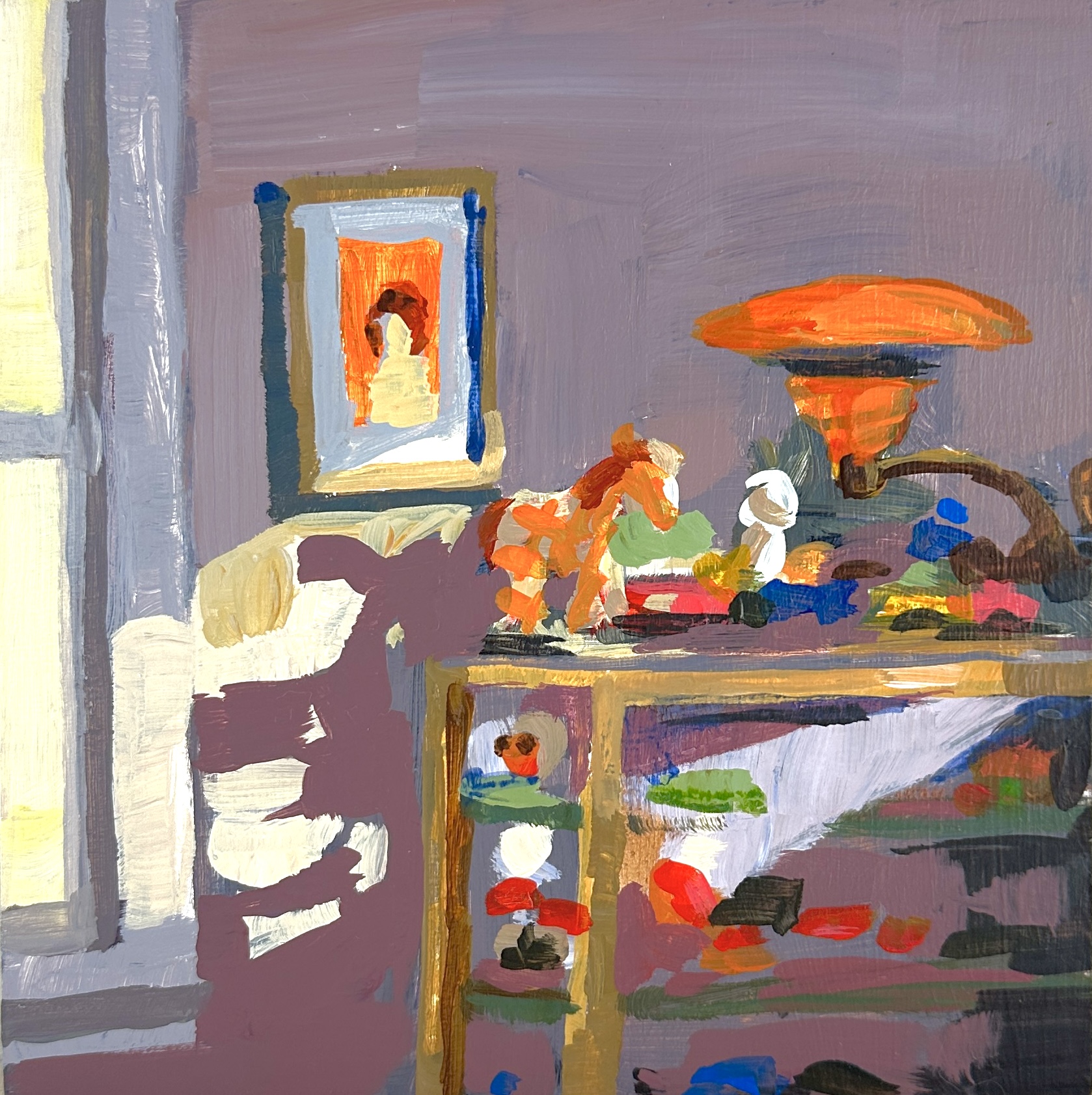 Toy Case, 2023
Acrylic on panel
6" x 6" sold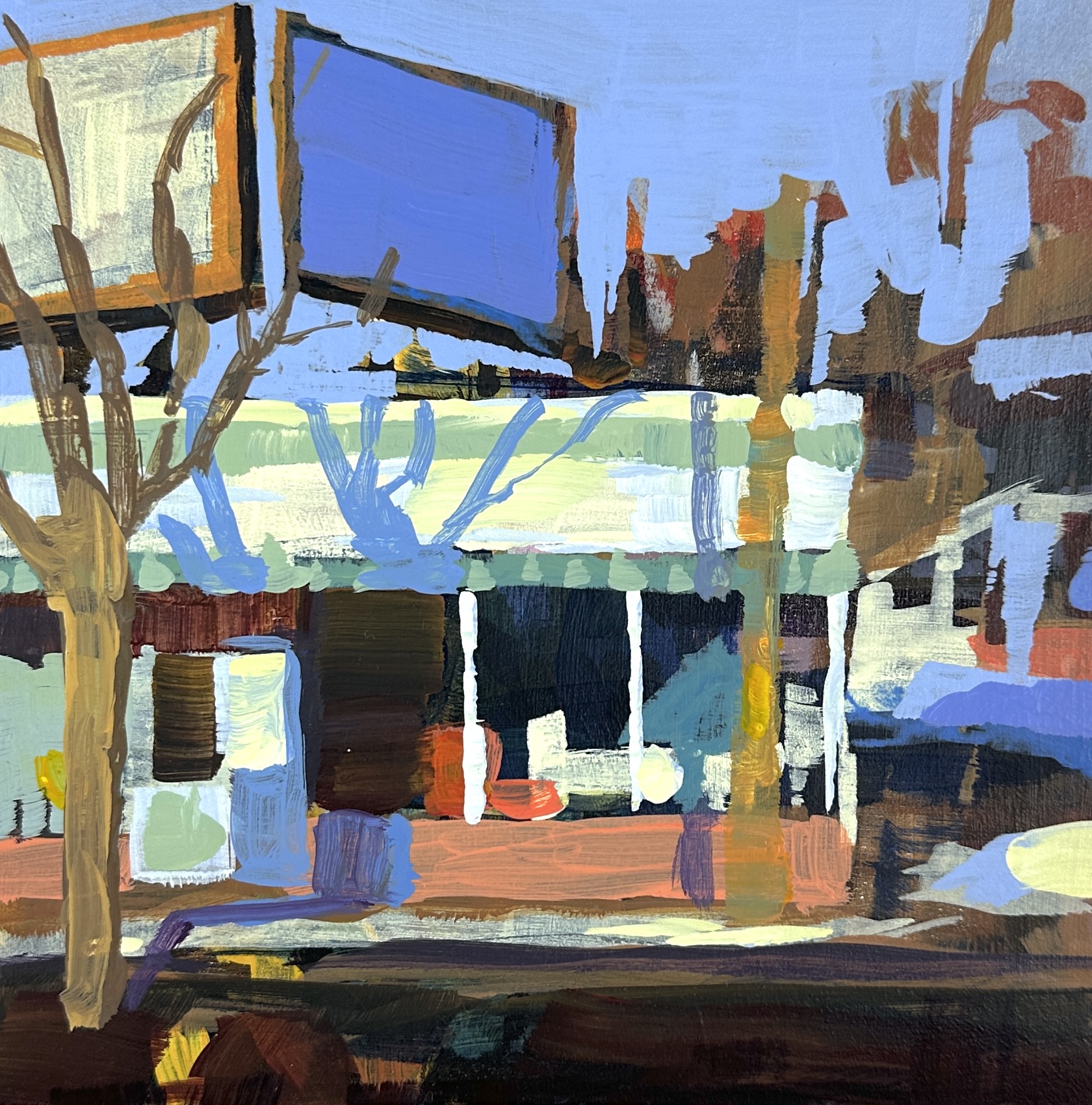 Morning Billboard, 2023
Acrylic on panel
6" x 6"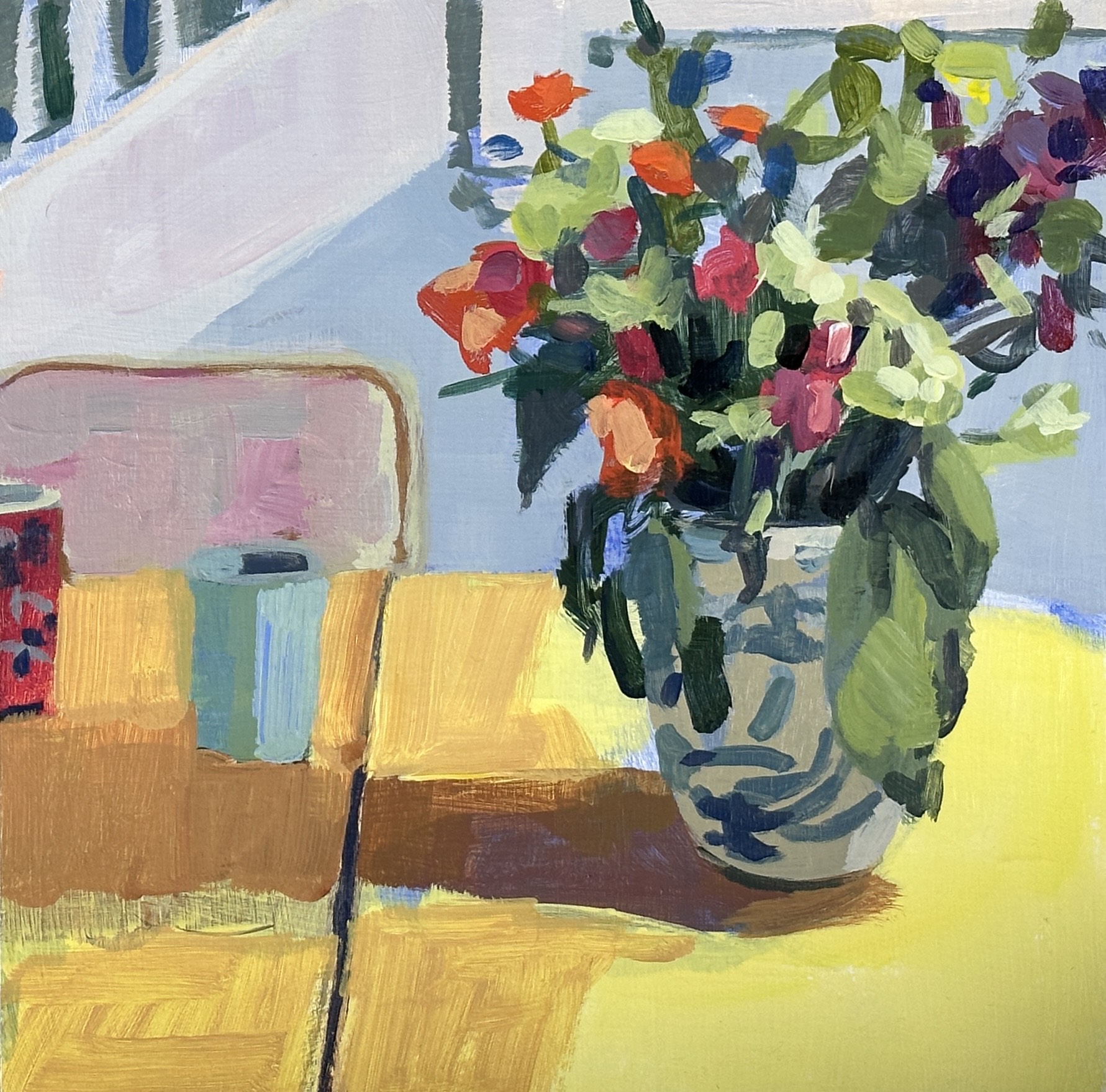 Die Blumen, 2023
Acrylic on panel
8"x 8"
$500
Gerbera Daisies, 2023
Acrylic on panel
5 ¾" x 6"
$400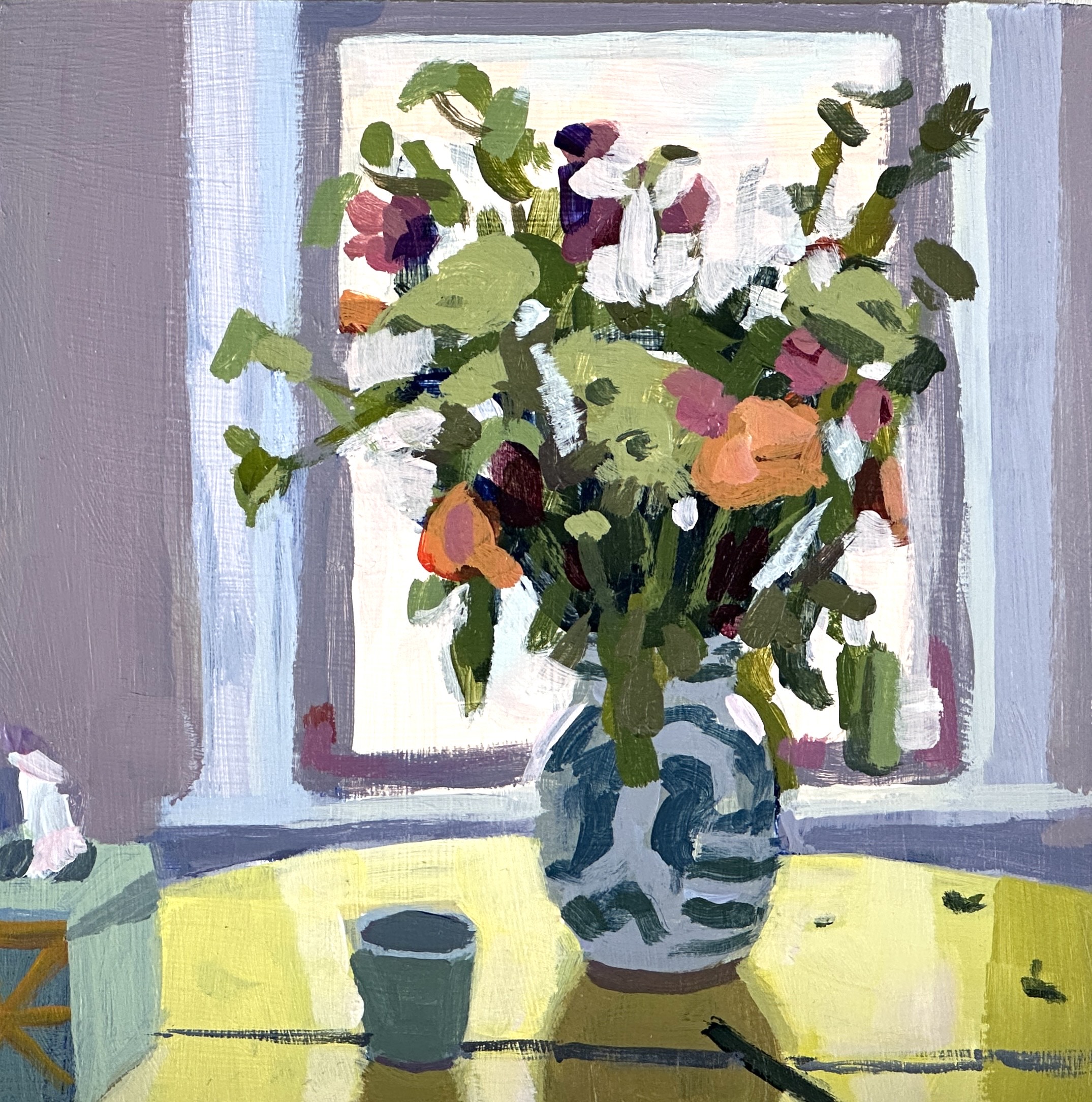 Backlit Blooms, 2023
Acrylic on panel
6" x 6"
$400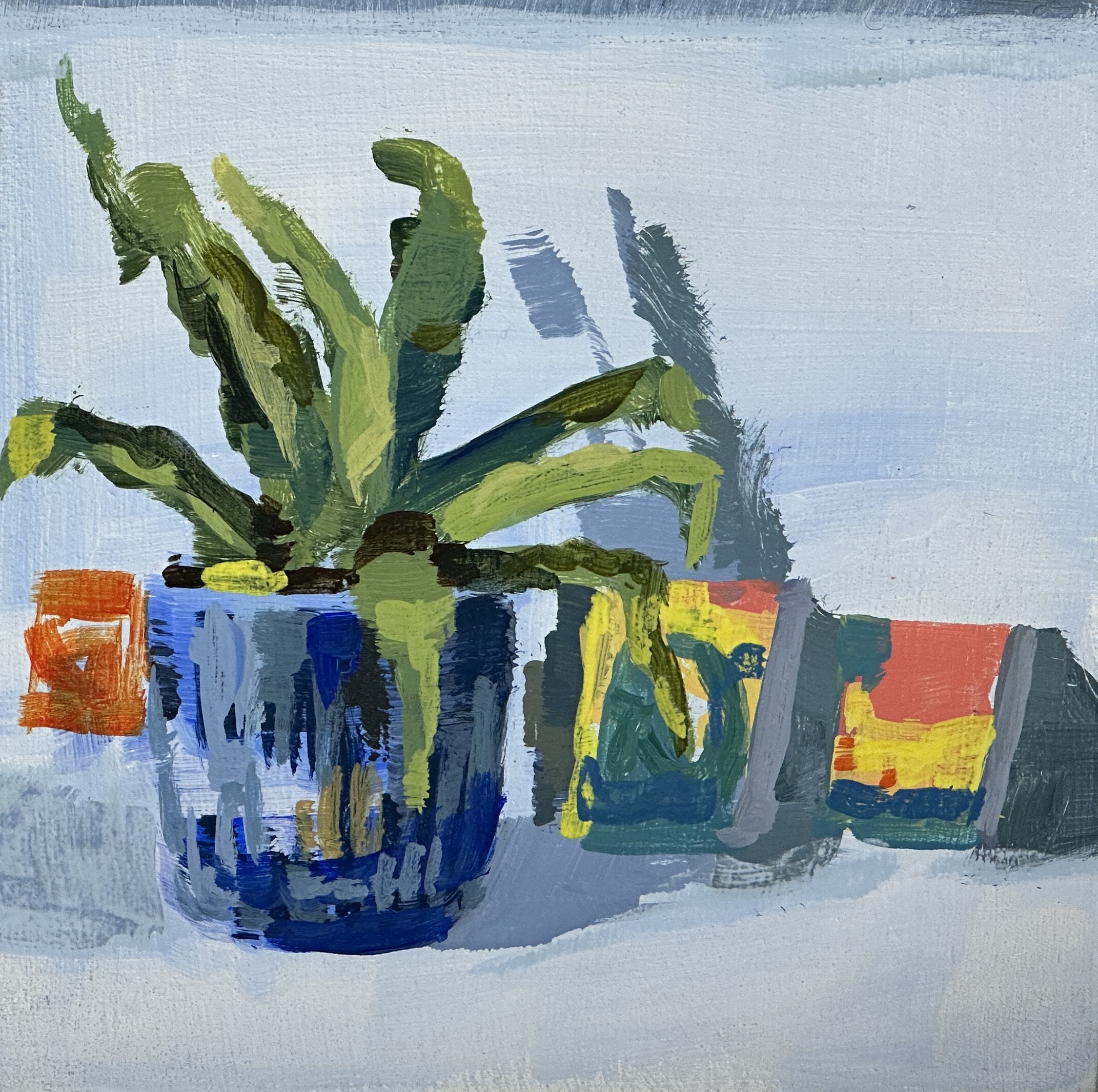 Plant With Paintings, 2023
Acrylic on panel
6"x 6"
$400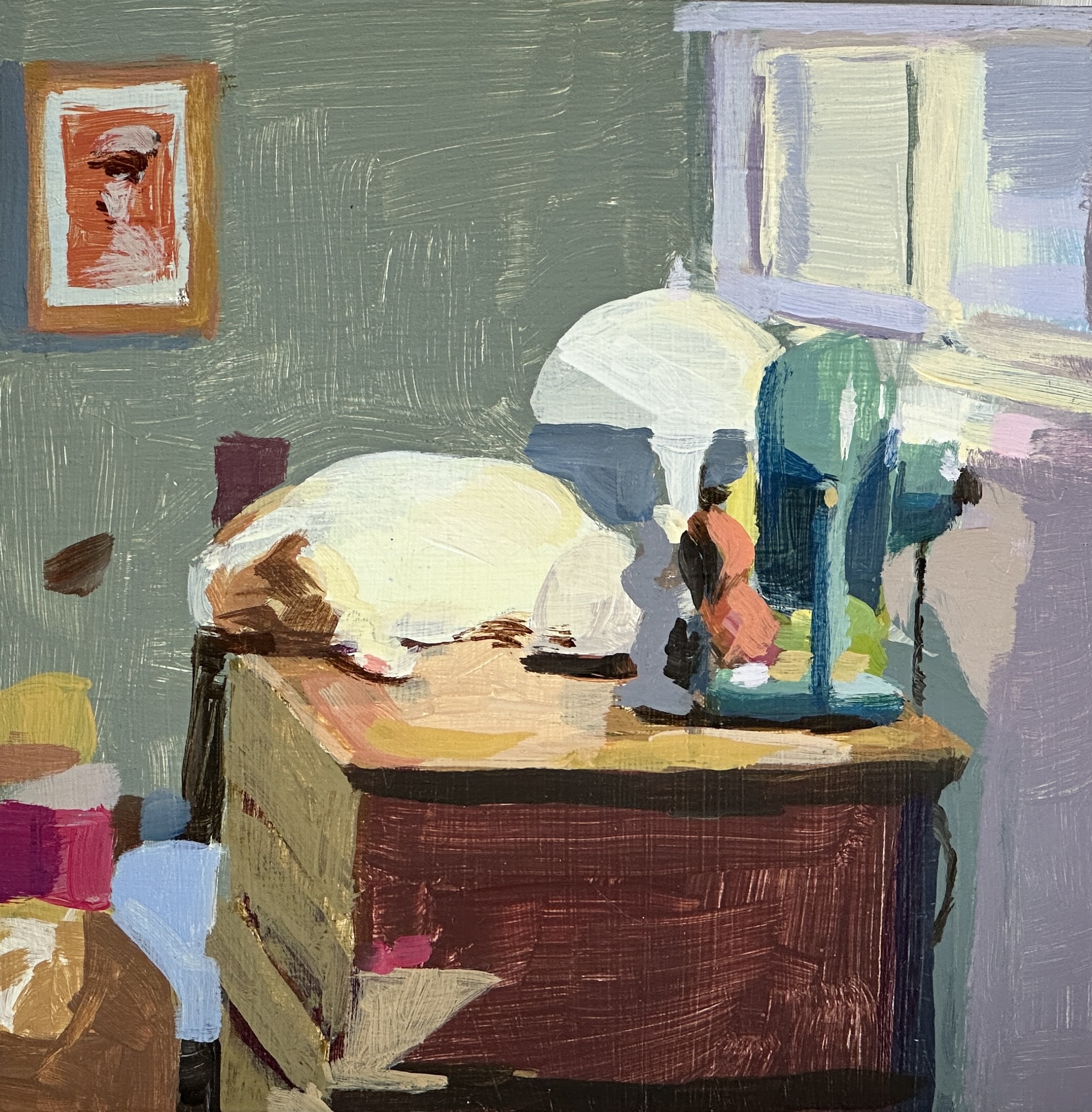 Augie Sleeping, 2023
Acrylic on panel
6" x 6"
$400 sold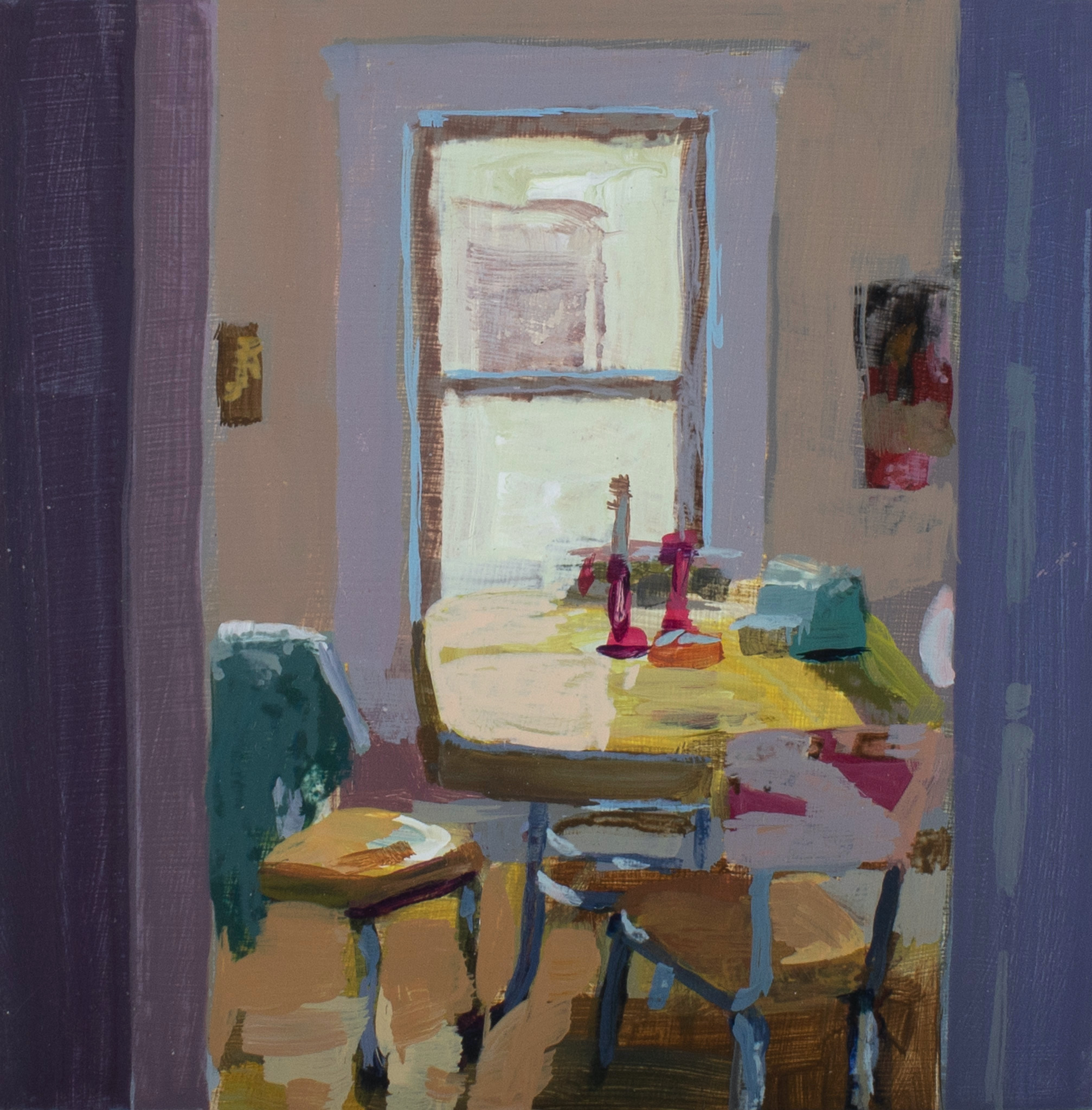 After Breakfast, 2022
Acrylic on panel
6" x 6"
$400 sold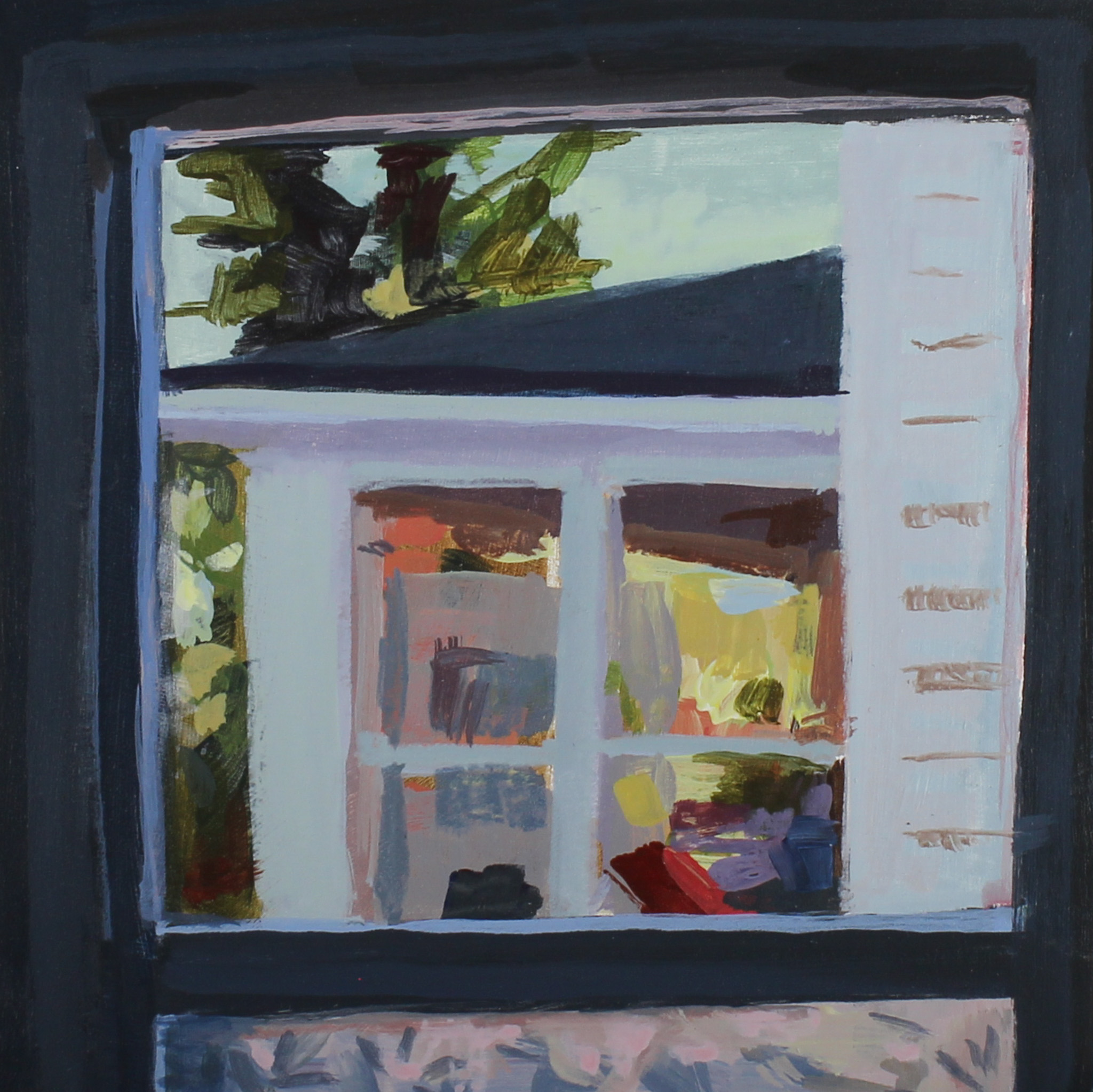 9am Neighbors Porch, 2022
Acrylic on panel
6" x 6"              
$400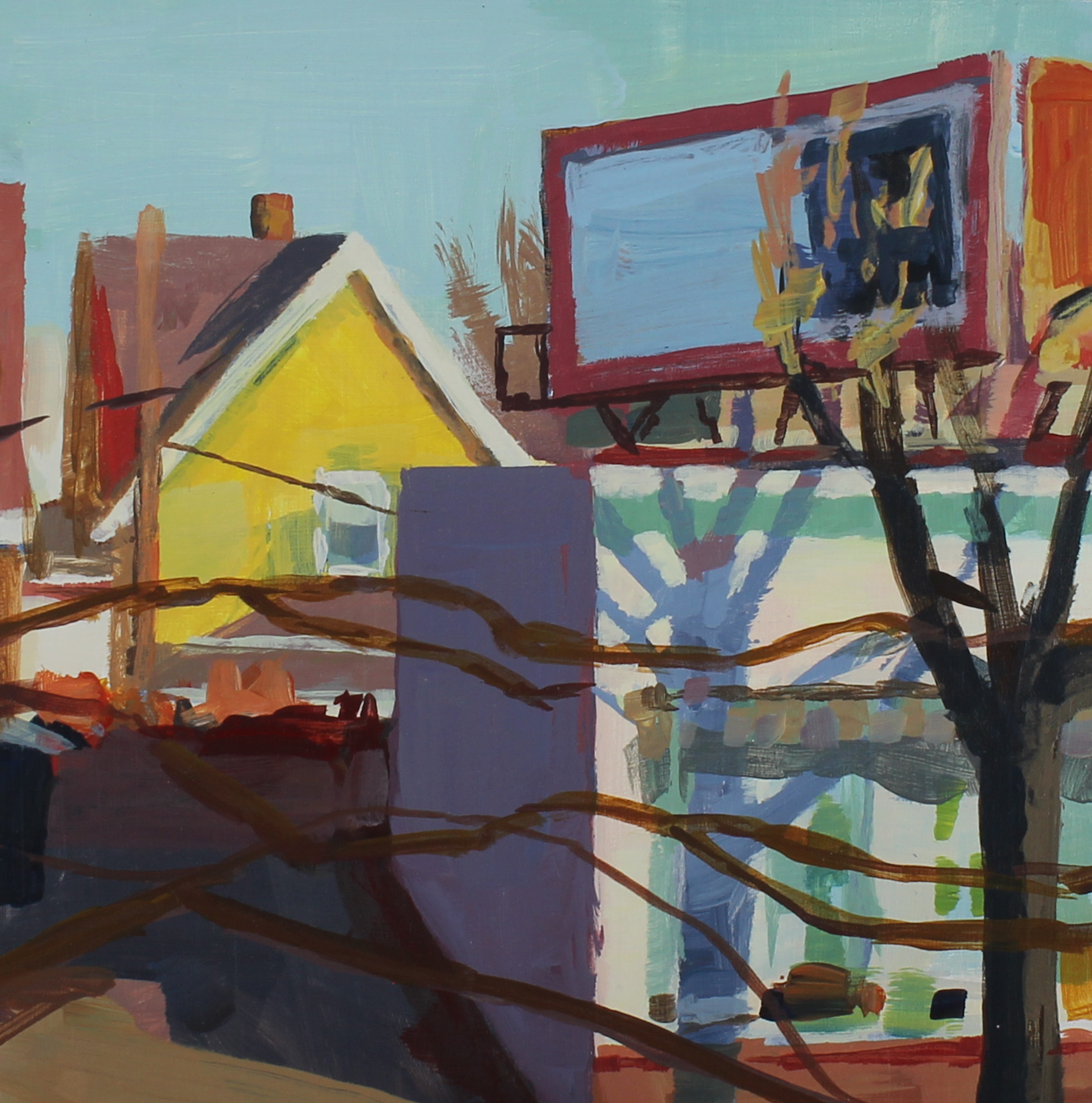 Peeking Yellow, 2022
Acrylic on panel
6" x 6"
$400 sold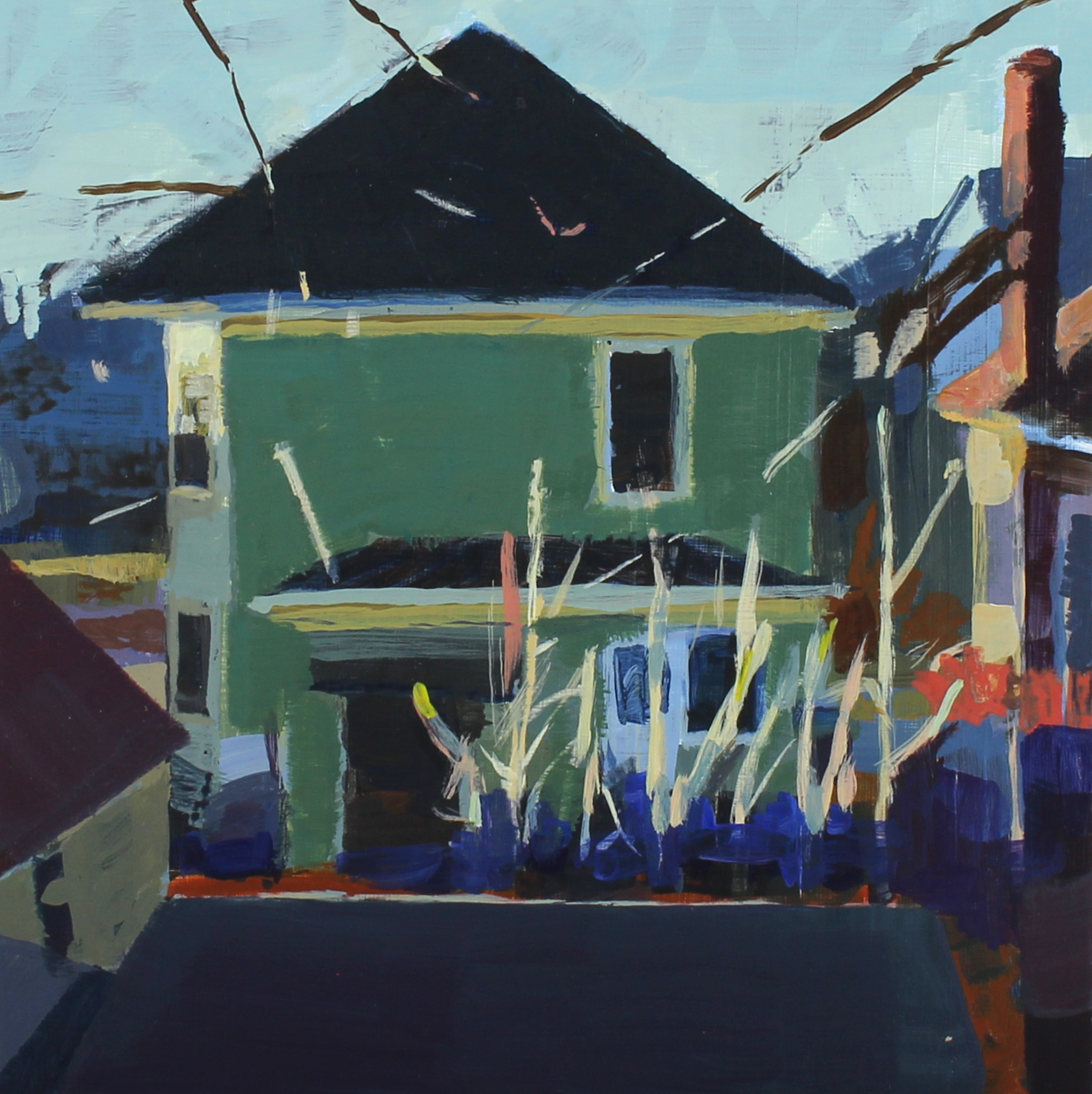 Backyard View, 2022
Acrylic on panel
6" x 6"              
$400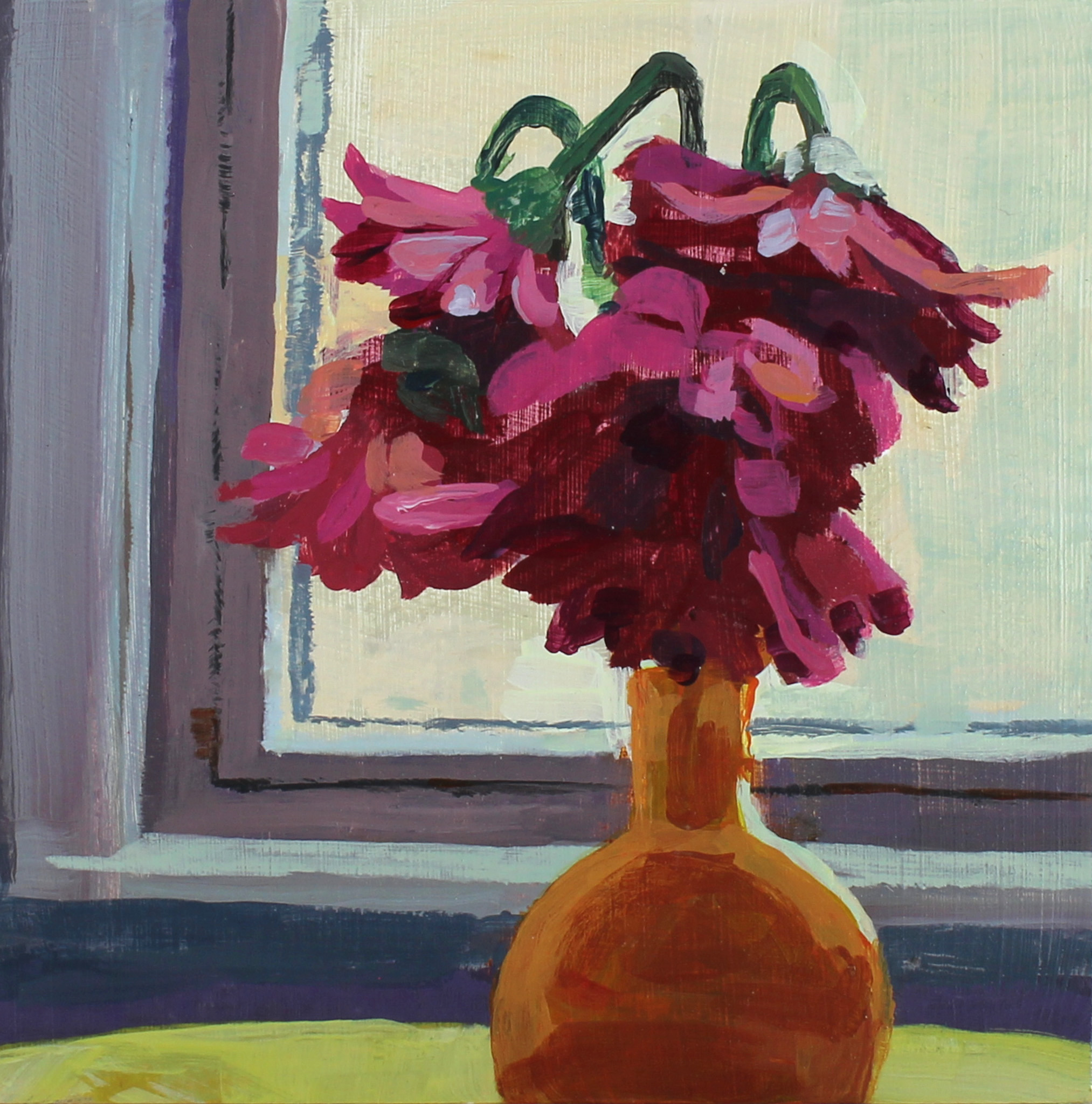 Resting Flowers, 2022
Acrylic on panel
6" x 6"              
$400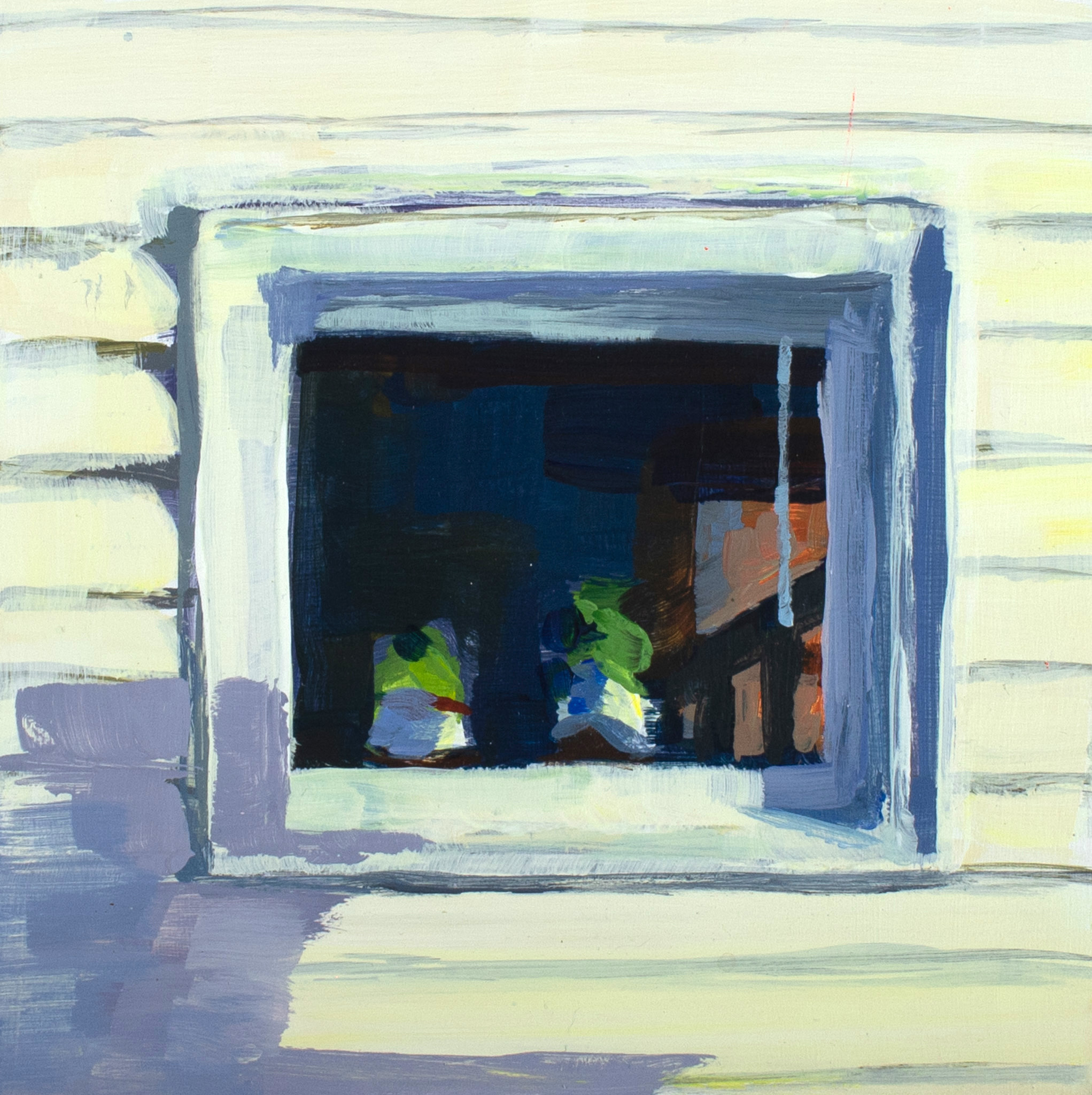 Neighbors Plants, 2023
Acrylic on panel
6" x 6"              
$400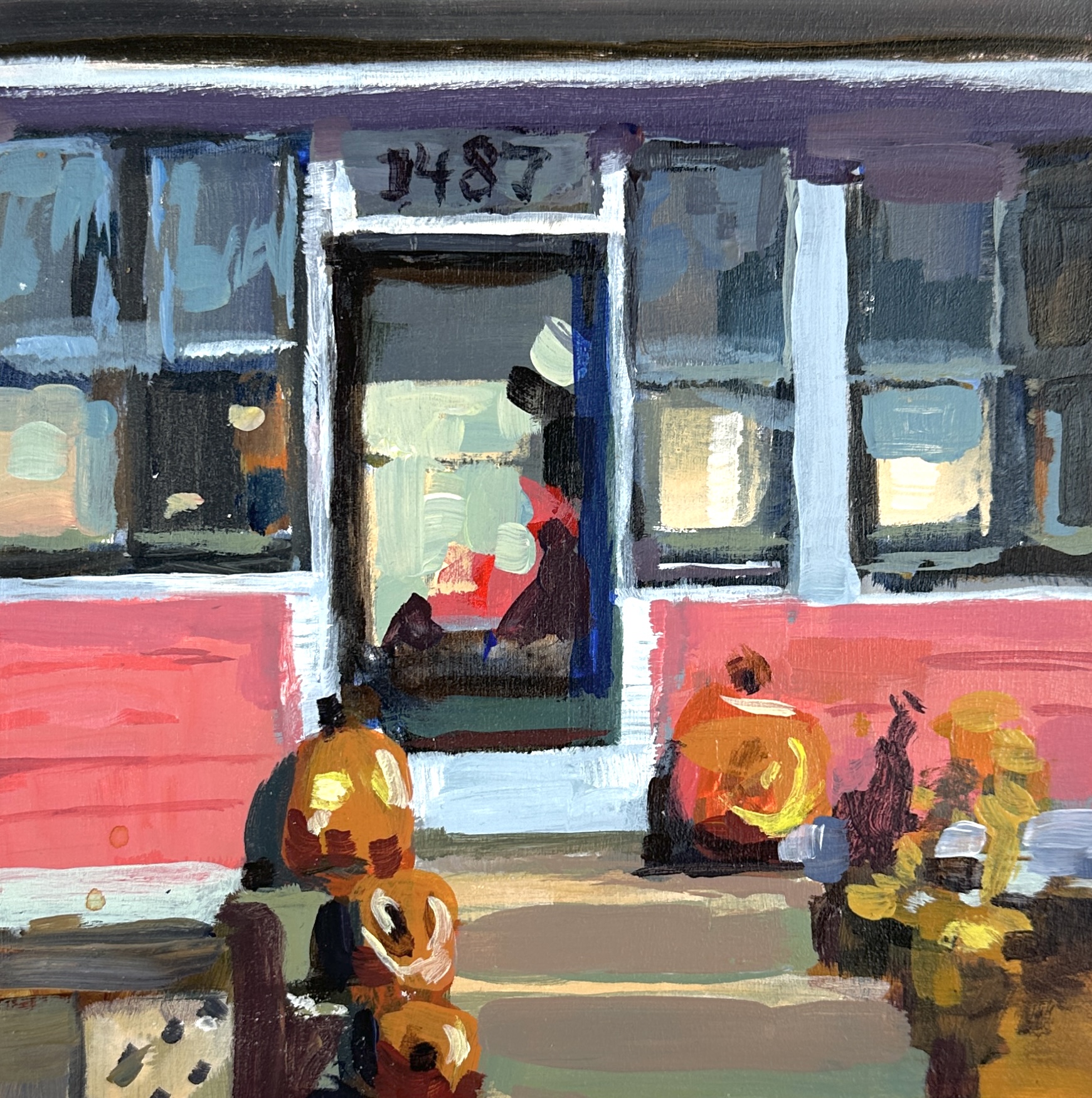 House On Haste, 2023
Acrylic on panel
6" x 6"