Mark Todd's work has appeared in books, on products and in countless publications such as The New York Times, Entertainment Weekly, The New Yorker, Rolling Stone and and McSweeney's. His latest picture book Food Trucks! was published by Houghton Mifflin Harcourt. Mark lives and works in Los Angeles.
Shatter Bomb Zine 
Collection of fictitious records
22 pages with additional fold outs
5 ½" x 5 ½"
Riso printed
$20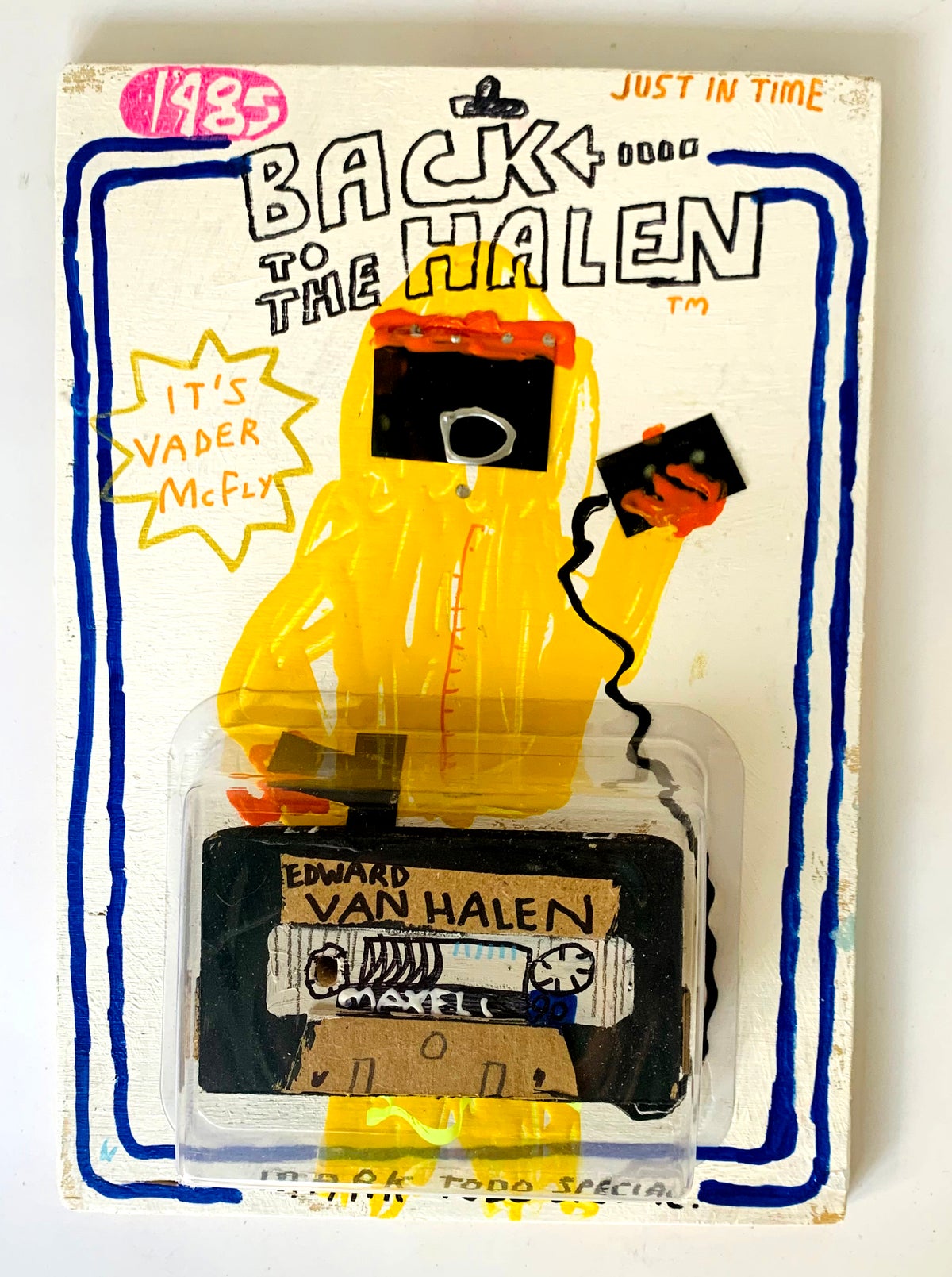 Back to the Halen Figure, 2020 
Celebrating the 35th anniversary of Back to the Future and the life of Eddie Van Halen, this figure was available exclusively at D-Con 2020.
Mixed media on birch plywood panel, 2-sided
11 1/2" x 8″ Limited, signed artist proof
$175
One Hit Wonder
Collection of Mark's paintings from his show at Vielmetter Los Angeles
Full color, 24 Pages, soft cover
8″ x 8″, signed and numbered 
$20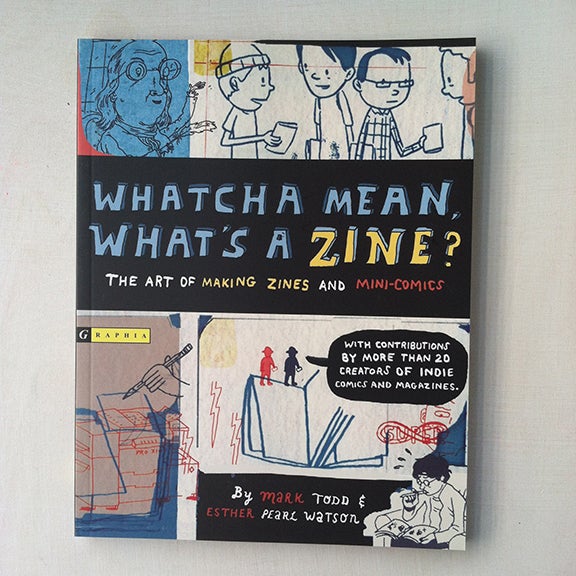 Mark Todd and Esther Pearl Watson, Whatcha' Mean, What's A Zine?
110 pages, signed
7″ x 9″
$13.99
This book is for anyone who wants to create their own zine. It's for learning tips and tricks from contributors who have been at the fore front of the zine movement. It's for getting inspired to put thoughts and ideas down on paper. It's for learning how to design and print your own zine so you can put it in others' hands. Whatcha Mean, What's a Zine? is for anyone who has something to say.