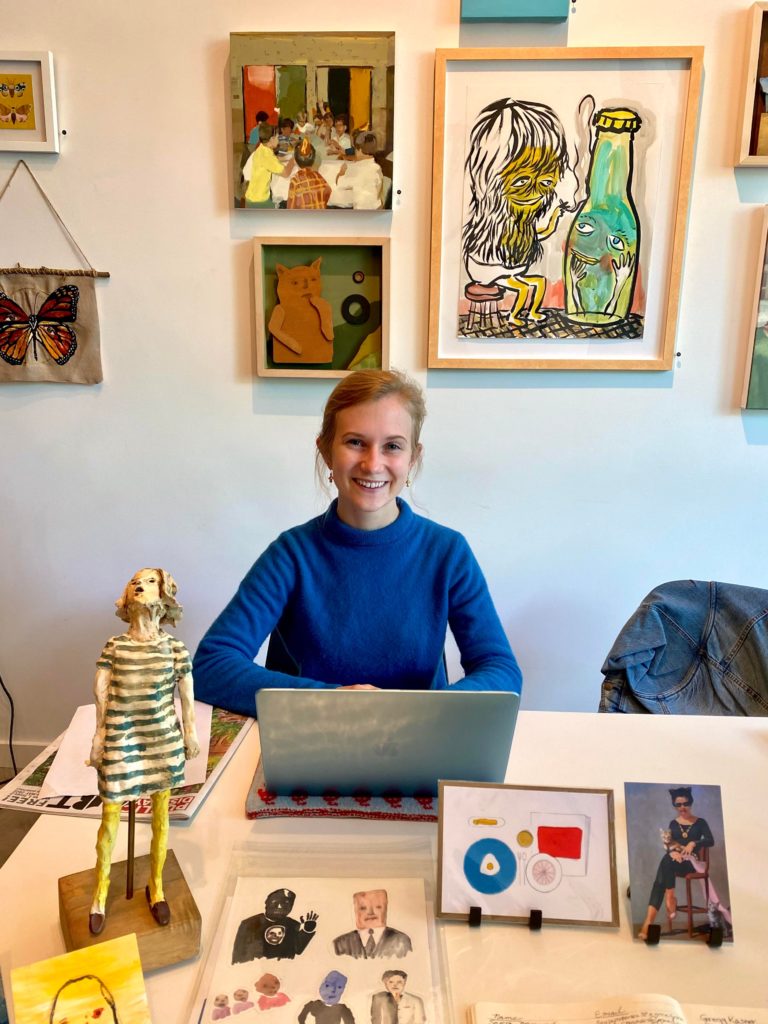 We noticed there wasn't a one-stop shopping platform that listed Seattle's art and culture venues. We'd also hear from folks stopping by the gallery that they wished there were such a thing. They also shared they were confused about which art walk was when and where.
That's when we started thinking about filling in that gap with a simple gallery guide. Something free. Something downloadable. Something mobile-friendly. Something that helps tie together Seattle's art scene.
AMcE has since culled such a list, with galleries and art venues listed by neighborhood. The listing includes a map breaking out the spaces per district and includes the area's art walk information.
Here she be. Please feel free to share!
In addition to making the listing available to locals and visitors alike, our goal is to also have the guide available for guests of the Seattle Art Fair (July 21 – 24) via Visit Seattle. And we sure appreciate the map's inclusion in their recent blog post! (Thanks, Tracey!) The link will live here on their site.
As a gallery team of two, we knew we needed help with this lofty plan. That's where our delightful intern Eloise Wukmir came in. She researched Seattle's art venues (criteria being more than 85% of sales being fine artwork from curated exhibitions of varying artists) and compiled them into a list by region. The talented Cay formatted the list and created the map. It takes a village. (Don't worry – I did my part. I came up with the idea.)
We found Eloise through Seattle University's Art Leadership program where she is working on her master's degree. Here's what Eloise had to say about her internship with AMcE:
"… It's gratifying that my research will be filling a critical need in the city's art sector. Despite the difficulty of the pandemic's impact on our art spaces, I was pleased to have discovered that there are new spaces opening and the art scene remains a resilient force in Seattle. I feel a sense of pride that the map will offer easily accessible information to the public to engage the city's visitors and art patrons alike. I am grateful to the team at AMcE Creative Arts for spearheading this project."
We're hoping this project is the first step in a broader conversation about ways to concretely support Seattle's art community. You'll certainly hear about it as we make progress!