We were excited to hand over the Niche Market Storefront to the curatorial talents of Jeremy Buben of Food Art Collection and The Hide Out fame. Running concurrently with Stasis in the main gallery, Jeremy put together a fun collection of ceramic vases from local artists Ryan W. Kelly, Nhi Vo, Craig van den Bosch, and Sarah Stokes along with vase and flower inspired artworks from Troy Gua and Sam Guccione.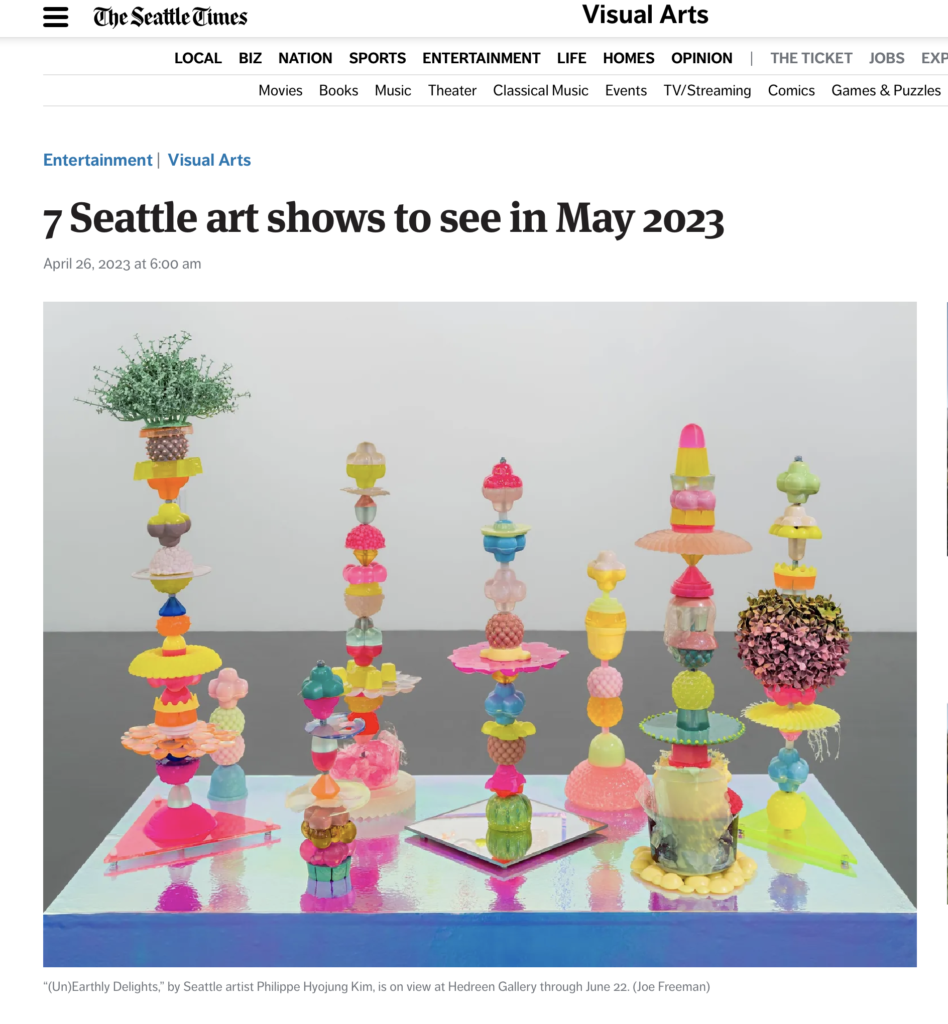 Margo Vansynghel of The Seattle Times gave This Must Be The Vase a Staff Pick plug, which was a great way to kick off the exhibit.
You can view the work in This Must Be The Vase here.
Look for new vases throughout the show run! As vases find homes, new vases will be brought to replace them. Keep an eye out on our IG page for updates!
Huge and grateful thanks to Jeremy and all the This Must Be The Vase artists for sharing their talent with AMcE!