Ms. Christine, in addition to gracing Capitol Hill with her transcendent Cosmic Gardens, has an upcoming public Sound Transit project (2024). Also sounds as if she is also working on getting an artist residency project going to coincide with the public project.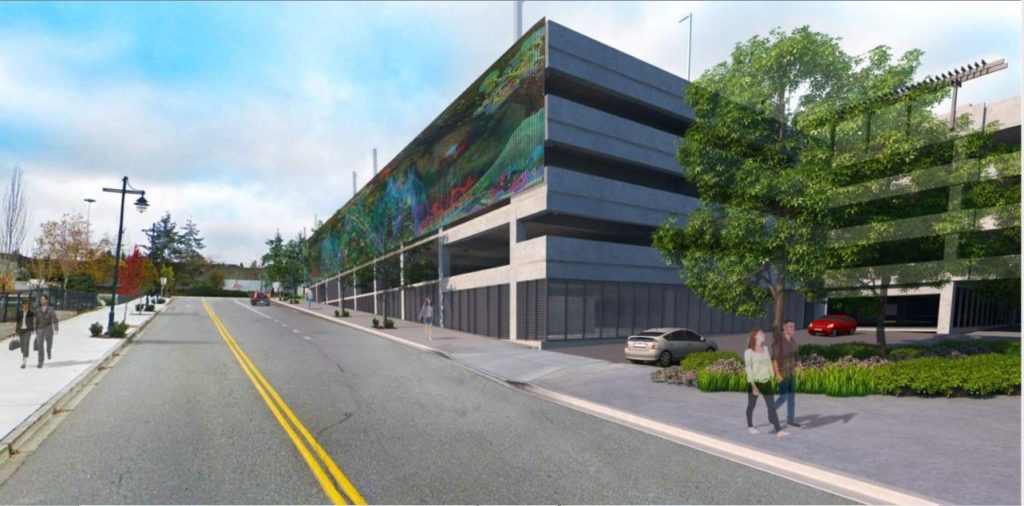 Tell us about your upcoming Sound Transit project.

My project with be a parking lot garage facade that is approximately 30′ x 300′ that is part of the new Federal Way Extension link. The imagery will be a response to the ecology of the area.
For the project, in 2019 I spent some time in Federal Way to explore and research the region's flora and fauna. I took photos, videos, notes and collected specimens, which is regular part of my art practice. It was fascinating to learn that the Puget Sound is an urban watershed that it is a part of the Pacific Ocean, and the complex Salish Sea is a brackish water estuary filled with life.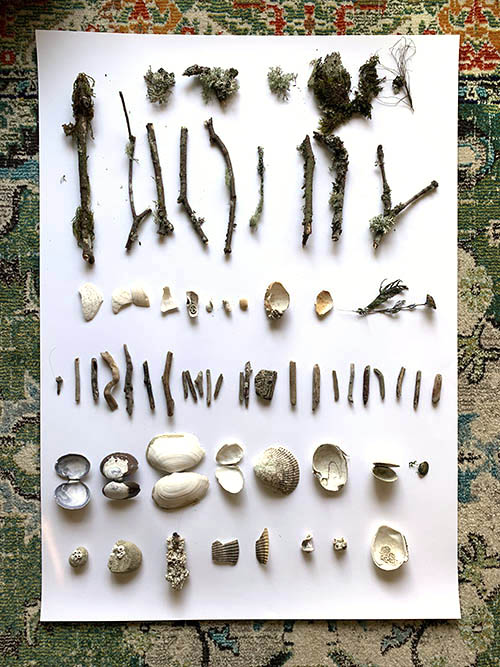 One of my favorite visits was to Dash Point Beach. When first went there, it was during high tide and the sunset's dreamy pink, purple sky was reflecting in the waters. Driftwood and dead trees were strewn along the coast, submerged in the ocean and sand. I also went during low tide, which was an otherworldly experience. Full-size, dead trees were leaning into the sand flats with barnacles growing where the branches and or trunks were submerged in water. And it was all juxtaposed against the mountainside of lush green shrubs, ferns and trees covered in moss. Carpets of algae piled up along areas of the coast that were adorned by purple, butterfly-shaped clam shells scattered on rocky beaches. The driftwood came in various sizes, and it looked like a sculpture garden made by sea and land, draped in seaweed, with bleached bare and smooth, twisted wood comingling with the dead trees and new ones growing intertwined with one another.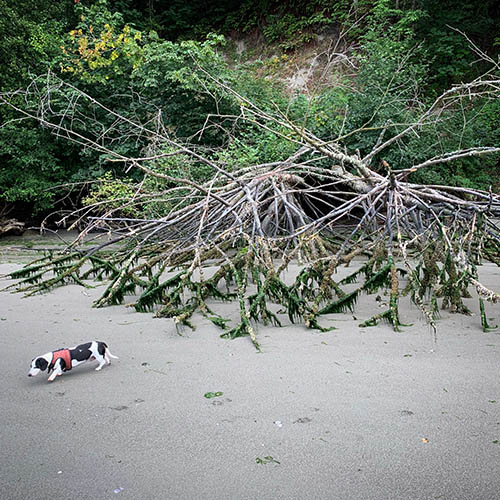 I also spent almost every morning walking the boardwalk trails at West Hylebos Wetlands Park. I spent hours looking at the beauty of the verdant lichen, moss, shrubs, and algae in ponds found in the old growth forest and wetlands with hints of bright orange noxious native weed blossoms from the Spotted touch-me-not. I loved listening to the various bird calls while meditating in one of the last bogs in South King County. I also read about the deep sink in the wetlands where water filled a deep hole of decomposed peat soil of up to 20 feet. The peat soil there is from 10-15,000 years ago from a glaciation depression. If I took a sample of this soil from its core that contains plants that existed perhaps a thousand years ago, making it nature's time capsule.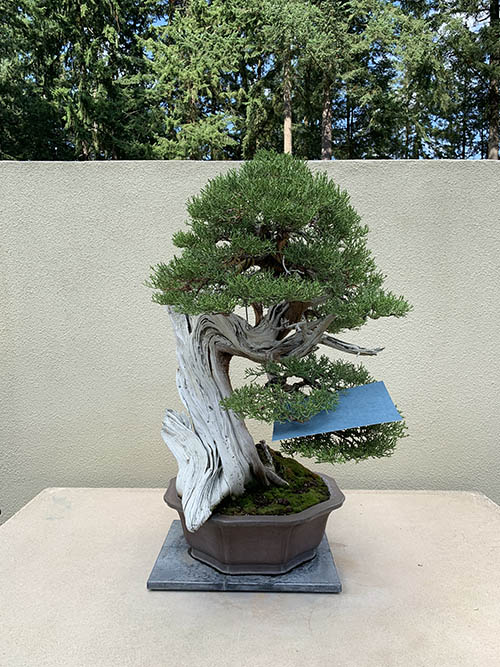 I also met with the curator and director of the Pacific Bonsai Museum to discuss a possible artist residency during the span of my Federal Way project. While visiting the museum, I spent several days creating cyanotypes. Cyanotypes are made from an early 19th century photographic process. Paper is coated with a UV light sensitive compound and objects are placed on the paper and exposed to sunlight, then washed in water to develop and fix the image, like creating a blueprint. I would place cyanotype sheets within the tree to make shadow drawings. I struggled with the light changes and movement with the sun going in and out of the tall trees at the museum covering the bonsai trees. Plus, there were times when it was overcast. It was interesting to learn about light in this region, which was often frustrating, but a good challenge given the unknown effects on the cyanotypes.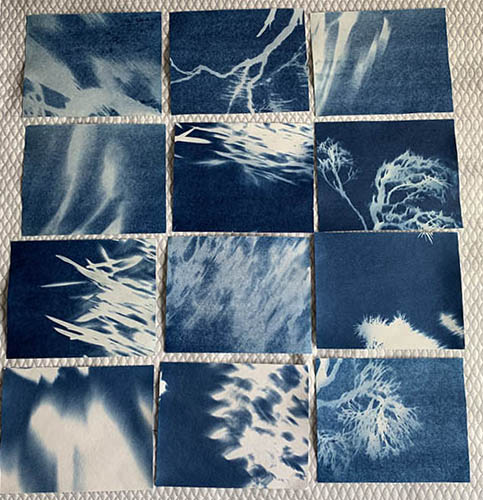 The project will have an accompanying coloring book (and we have a few at the gallery from past projects). What prompted you to make coloring books for the public art projects?
A few years ago, I was working with the Los Angeles County Arts Commission on a project in San Fernando for a children's wellness center and I thought it would be a cool idea to add a coloring book component. Ever since that project, I've wanted to make a coloring book for all my public art projects (if there is funding). It's something that the community can take home with them after seeing the work and it is for all ages and people. It's also something I really enjoy making. The ST project will be my third coloring book.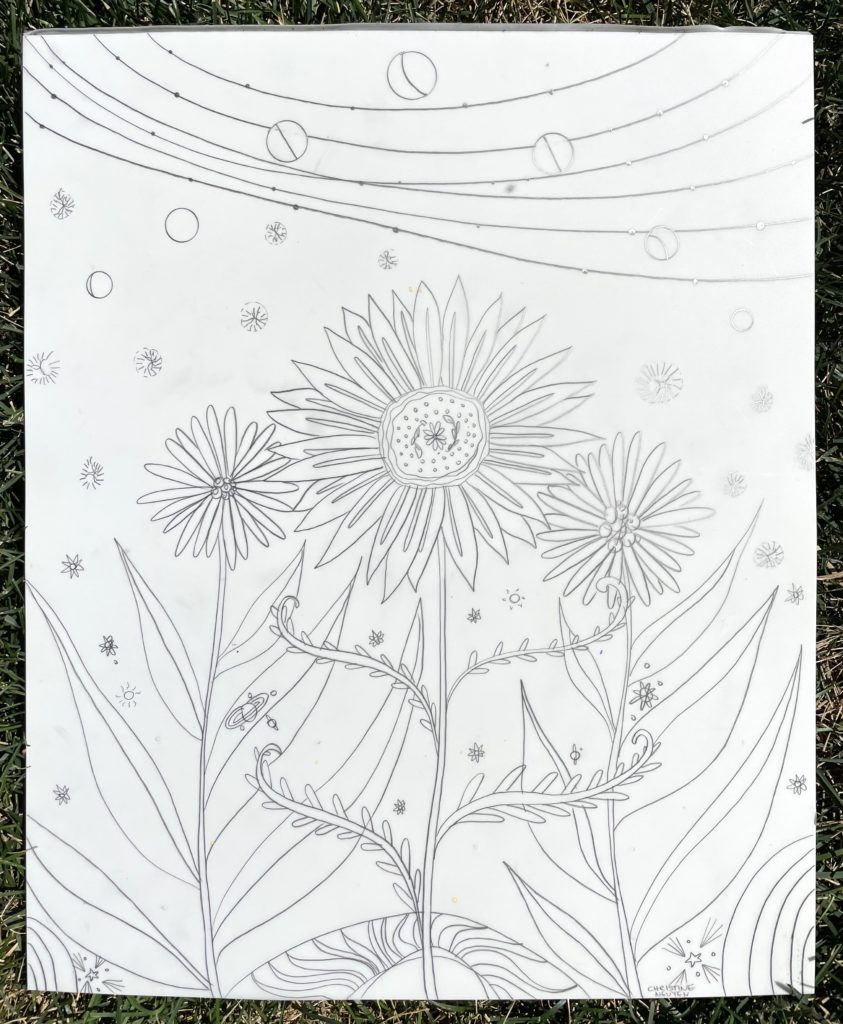 What is your favorite part of doing a public art project? Any one you are particularly proud of?
I love designing the work and having it seen in a public space where everyone can appreciate and interact with it outside the art gallery/museum context. Each one is unique with their own set of challenges and learning experiences, so I can't really say I favor one more than the other. But I do have to say this ST project in Federal Way will be my largest art piece I have ever made and the fact it is outdoors makes it extra special.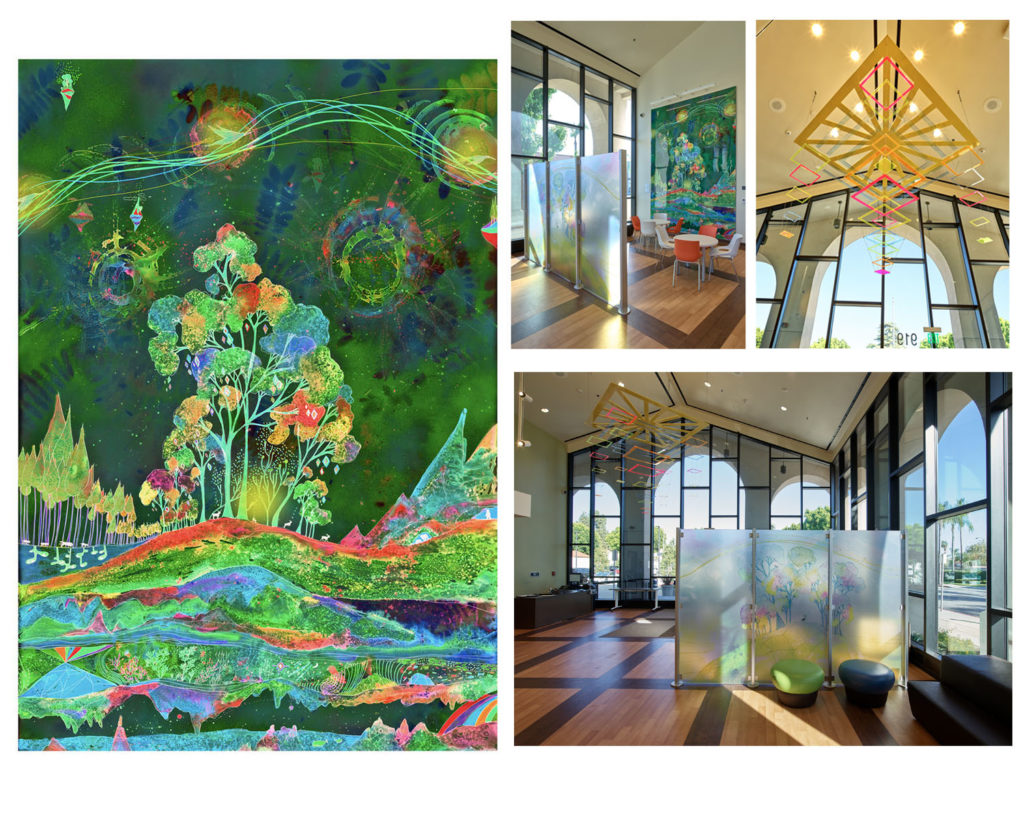 What are some of the biggest challenges in making public work?
I feel like every project has its own challenges with deadlines or something goes wrong in production or there are last-minute changes. You just never know! But it all works out in the end. It's more challenging than making works in my studio at a smaller scale. Once you get into fabrication and structural engineering, the more people involved means more work! Fortunately, I have worked with really great people over the years, which I appreciate.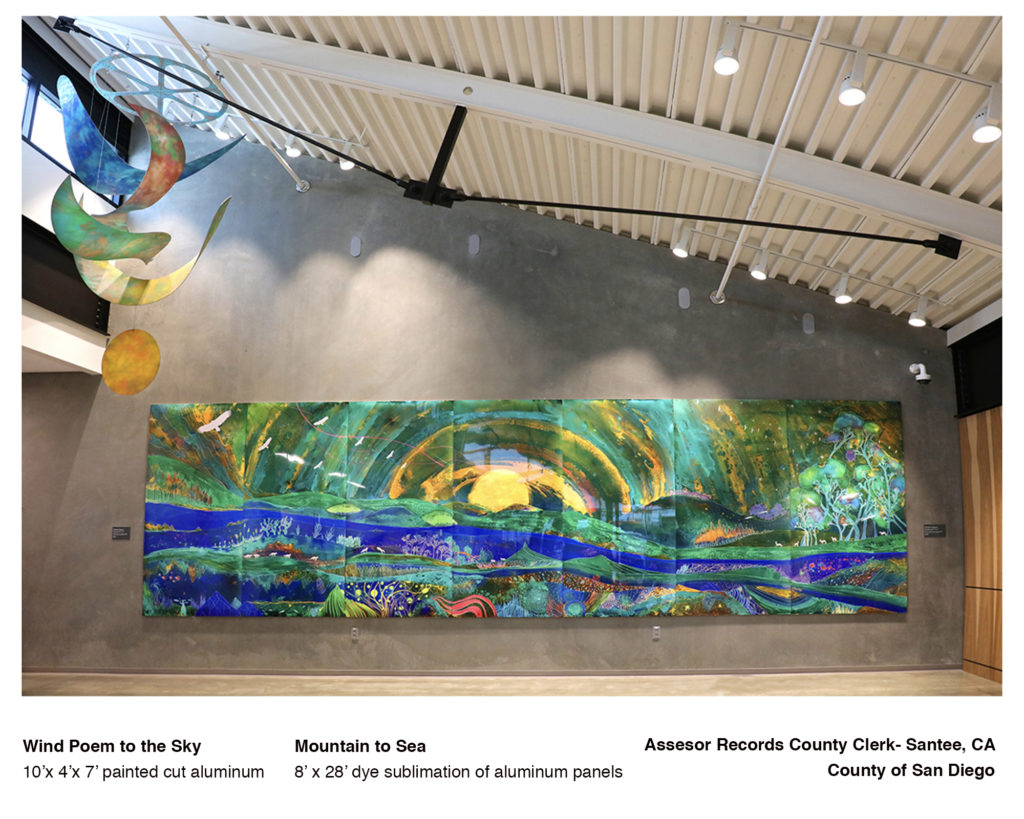 Do you have any other future projects you'd like to share?
I am currently in production for a 10′ x 14′ mosaic piece that will be installed in Washington D.C in November 2021 and have a public art project that will start sometime next year in Denver, Colorado.
Click here to see more of Christine's public projects.