Online workshop – Saturday, October 9, 2021 @ 11a PST
Join AMcE artist and educator Sophia Allison to learn basic papermaking techniques utilizing recycled materials. Sophia will discuss the materials and basic equipment you'll need, and demonstrate step-by-step how to create pulp, pull the pulp using a screen, and create unique handmade papers. Materials can include junk mail, old homework, newspapers, cards/letters from an Ex, or a variety of almost any kind of paper. Whatever you have lying around – pulp it!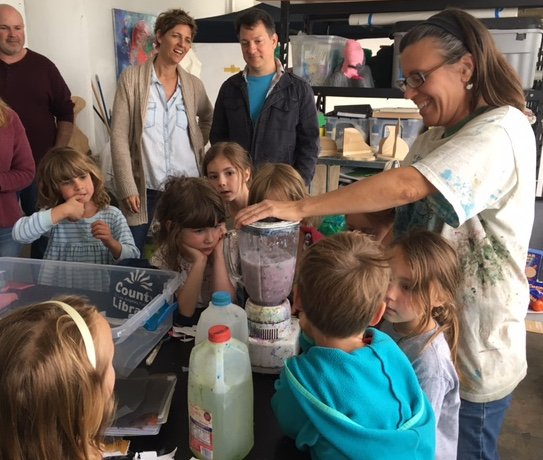 Sophia will also show examples of her own handmade papers and artwork that incorporates the papermaking processes. (Her paper pulp geodes and geometric sculptures are currently on display at AMcE.)
Workshop fee is $20. No previous experience needed, and anyone – including young children – can learn this fun process. RSVPs are required. Log in details and handout will be made available the day before the workshop through a web link provided to attendees. 
And if you can't make the date you can still sign up! We're recording the workshop.