We're excited about our new show Locally Sourced. And we're excited Crosscut's Margo Vansynghel and Preview Art's Matthew Kangas have helped share the good word.
Read the show recommendation in Crosscut here.
Matthew's show highlight can be read here.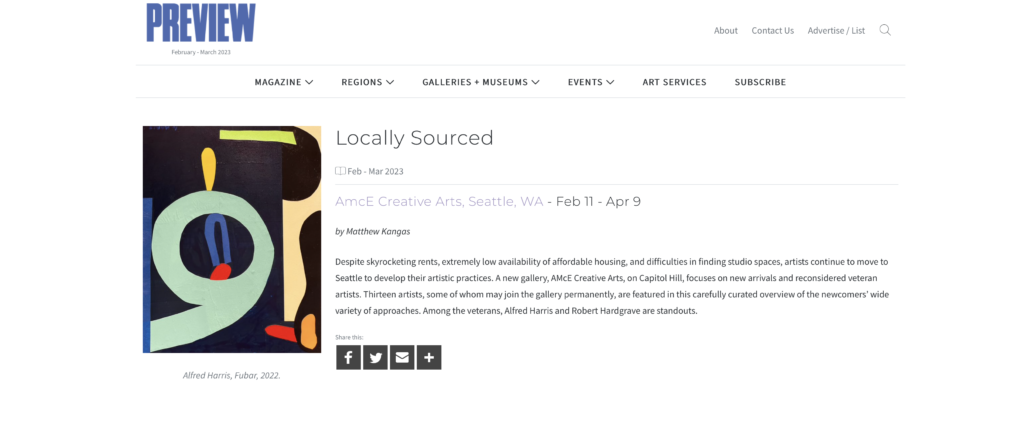 If you are local, we'll see you at the show! If you are not or would like to revisit the show (again and again) once seeing it in person, here is a link to view all the artwork.