AMcE Creative Arts is delighted to present Locally Sourced, a group show featuring 13 emerging and established Seattle-based artists of varying media including painting, collage, glass, photography, sculpture, ceramics, and mixed media.
Artists include Alfred Harris, Brandon Vosika, Debra Broz, Eve Cohen, Jacob McLean, Maayan Haim, Morgan Madison, Mary Anne Carter, Nina Vichayapai, Robert Hardgrave, Sean Hennessey, Vander McClain, and Weston Lambert
This page offer images of select works. For the full show, please see the show viewing room.
Show press release.
Click here for the Locally Sourced viewing room.
View the ceramics of Sonja Peterson featured in the Niche Market Storefront.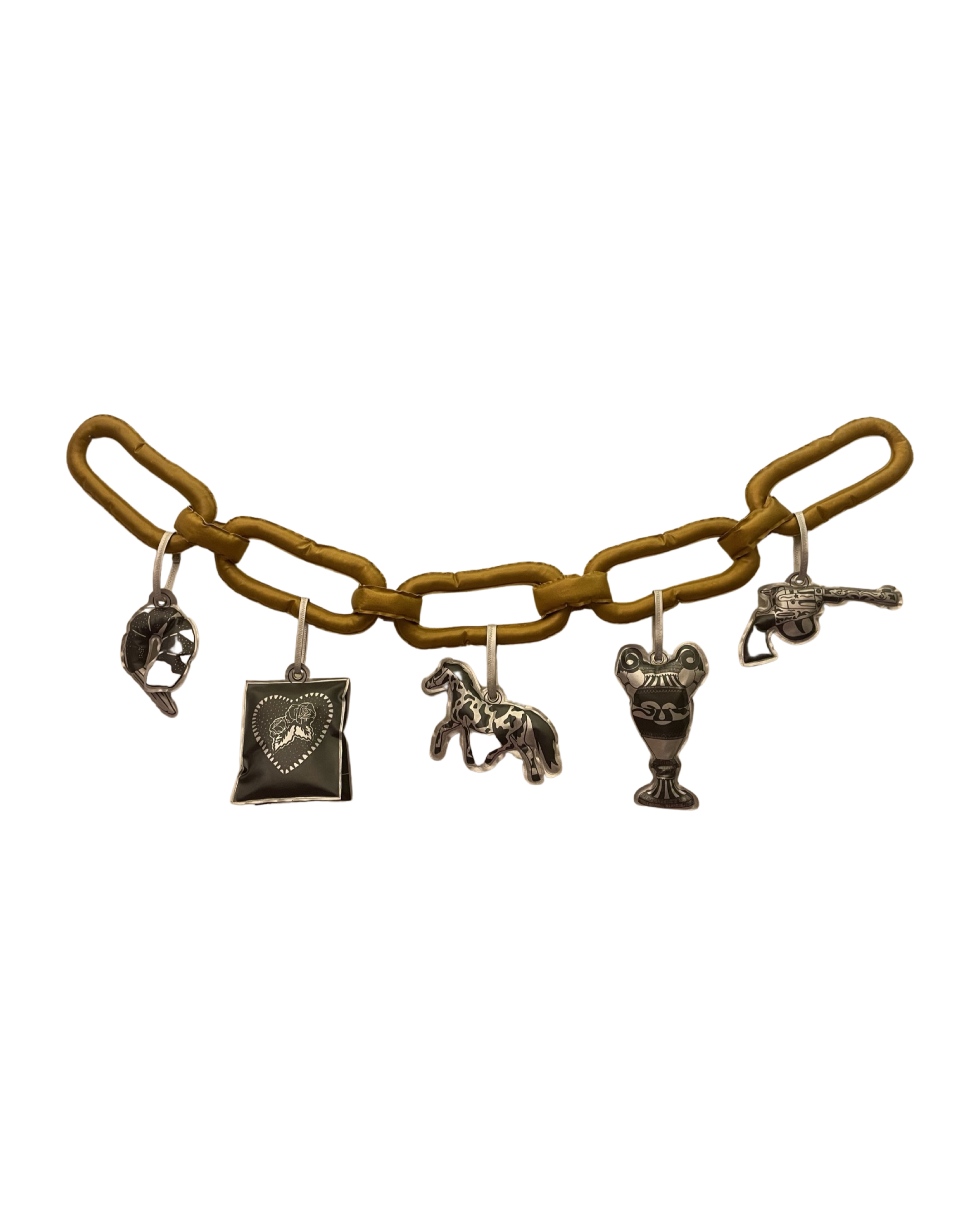 Mary Anne Carter
Semi Charmed Kind of Still Life
Soft sculpture with serigraph and acrylic on canvas, polyfill
Five-link chain + three charms ranging 4 ½" – 10 ½" 
Charms can be sold individually.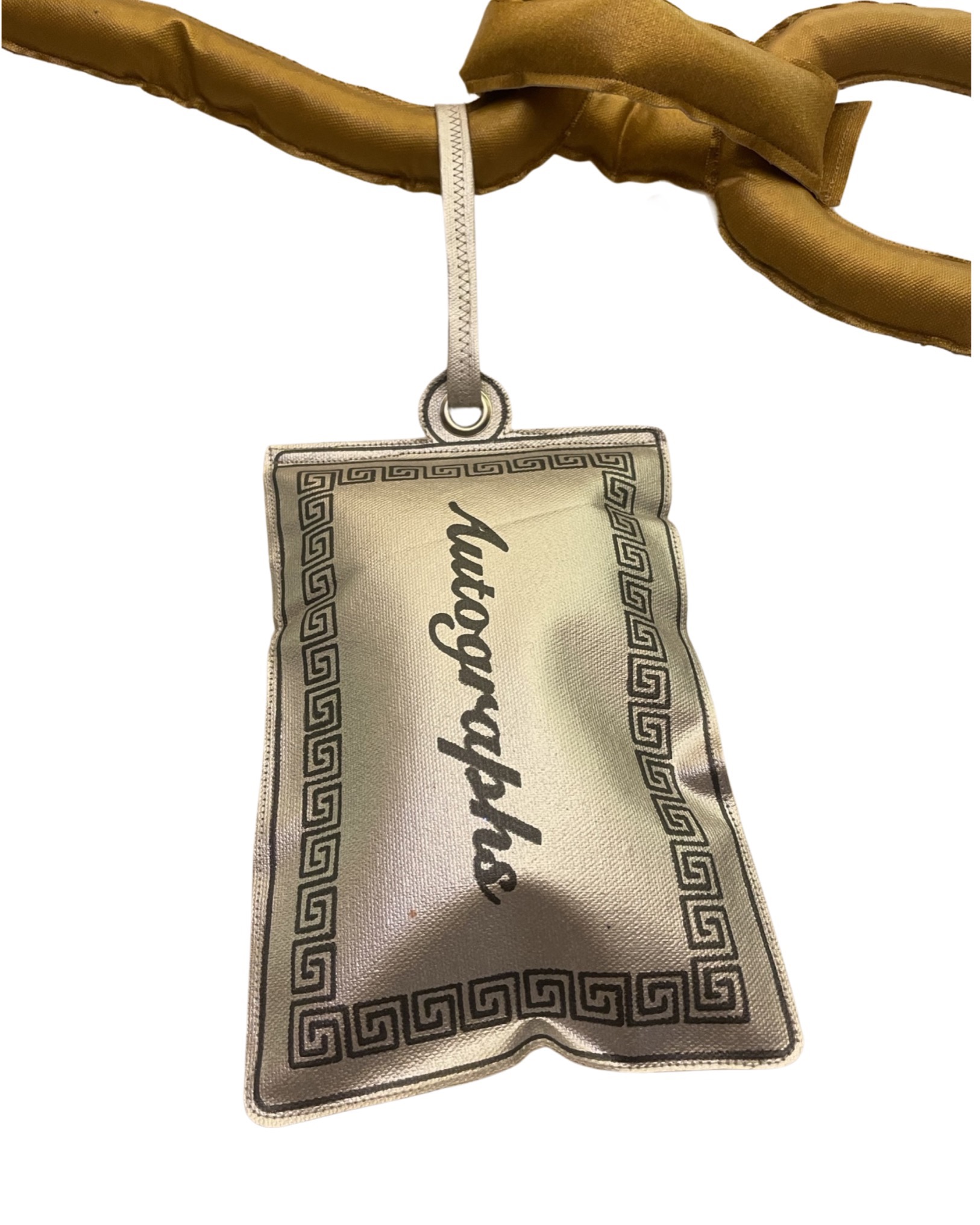 Mary Anne Carter
Semi Charmed Kind of Still Life, Autograph Book Charm
Serigraph and acrylic on canvas, polyfill
5 ¼" x 9" x 3"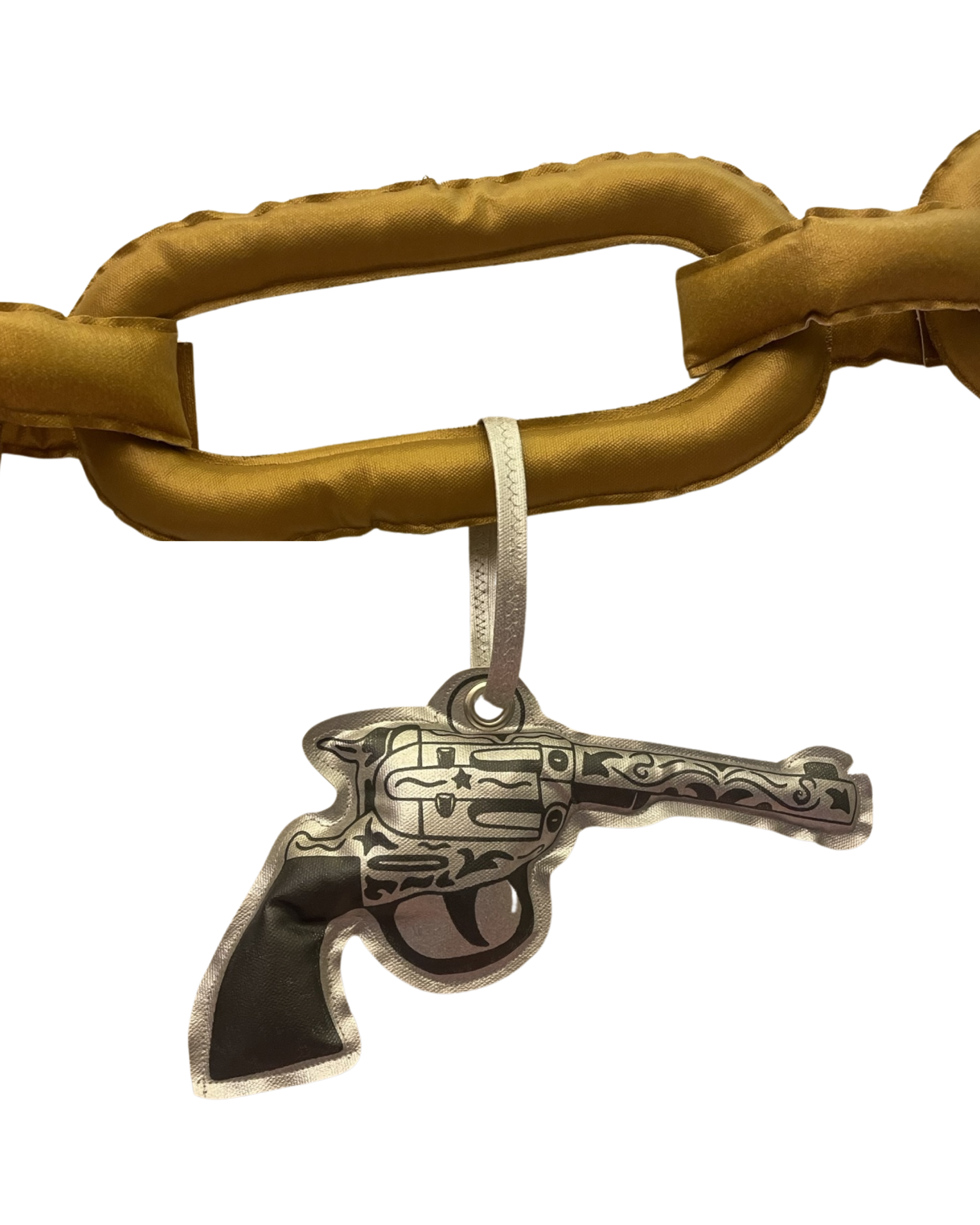 Mary Anne Carter
Semi Charmed Kind of Still Life, Gun Charm
Serigraph and acrylic on canvas, polyfill
5 ¾" x 10" x 3"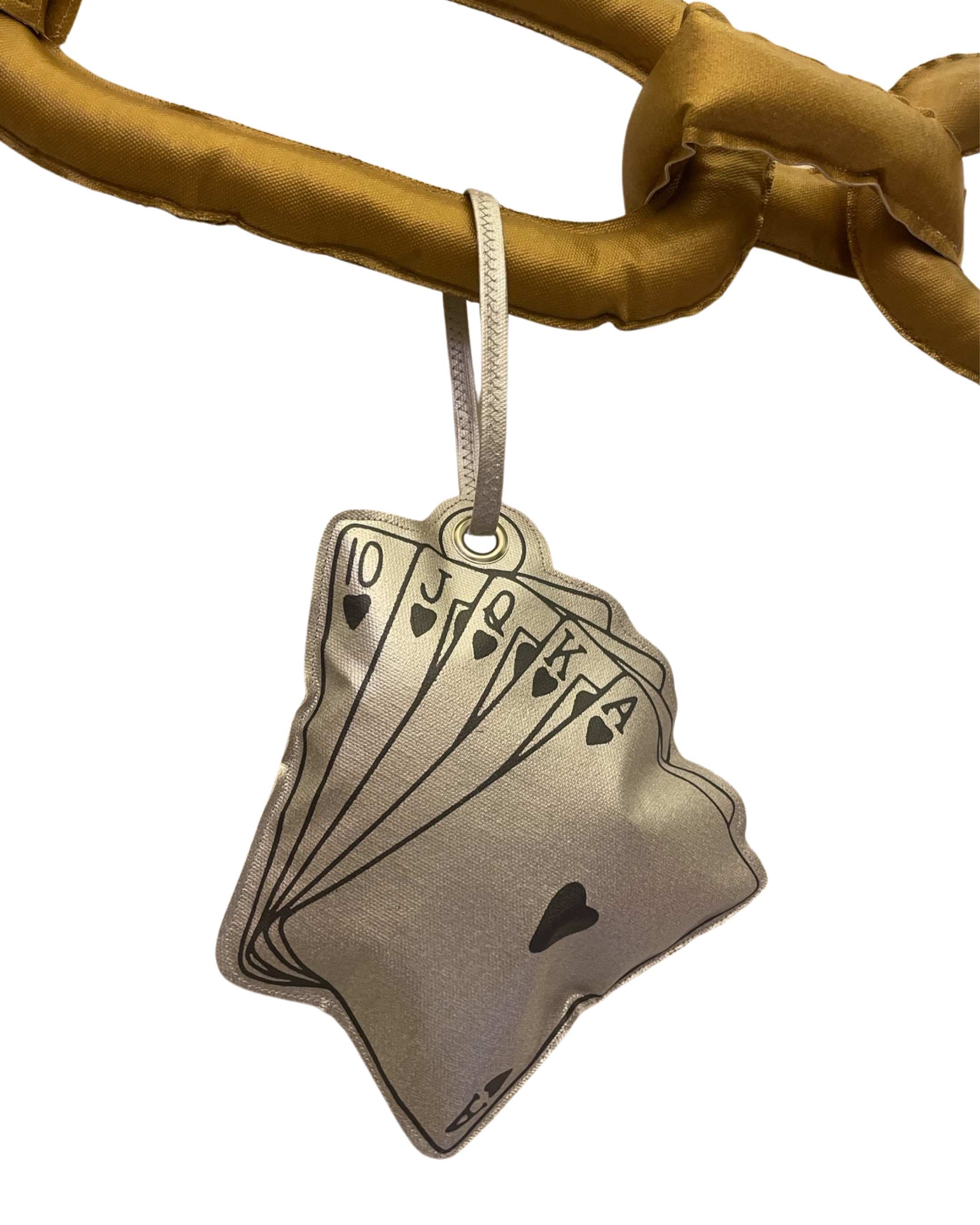 Mary Anne Carter
Semi Charmed Kind of Still Life, Playing Cards Charm
Serigraph and acrylic on canvas, polyfill
8" x 6" x 3"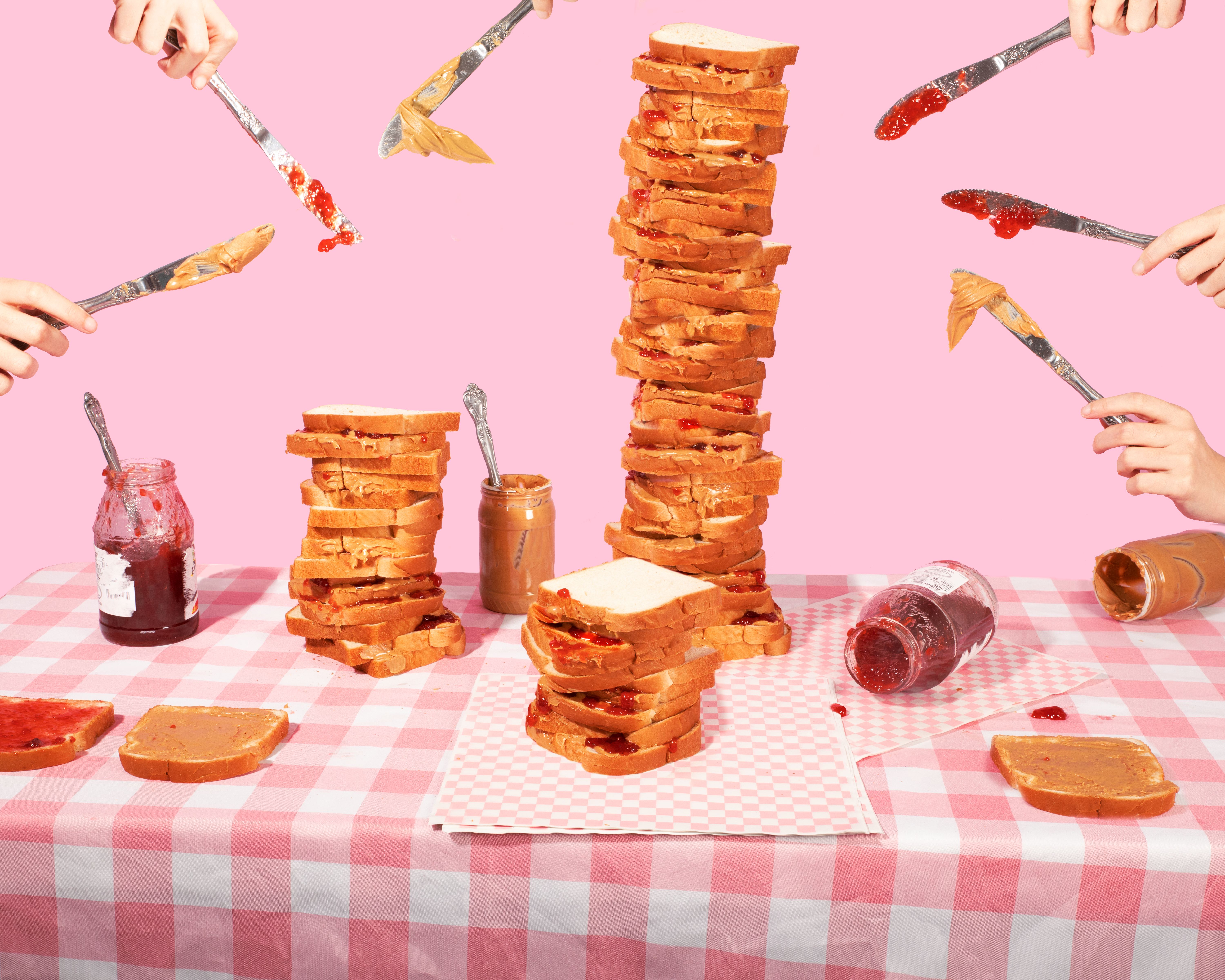 Maayan Haim
PBNJ, 2023
Digital photography, 1/1
17 ¾" x 21 ½" framed sold
Maayan Haim
Breakfast, 2023
Digital photography, 1/1
18 ¾" x 22 ¾" framed sold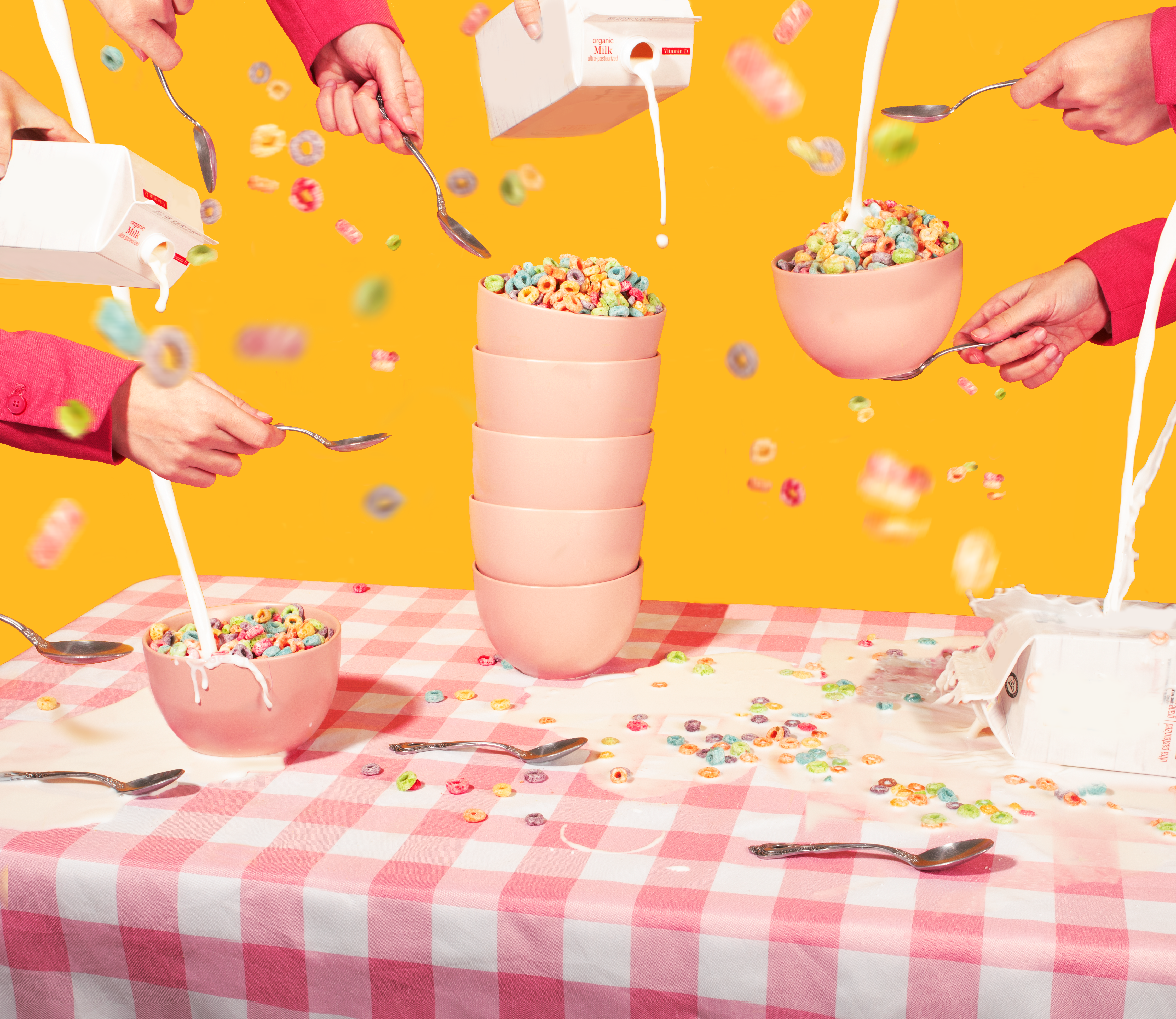 Maayan Haim
Good Morning, 2023
Digital photography, 1/1
17" x 14 ½" framed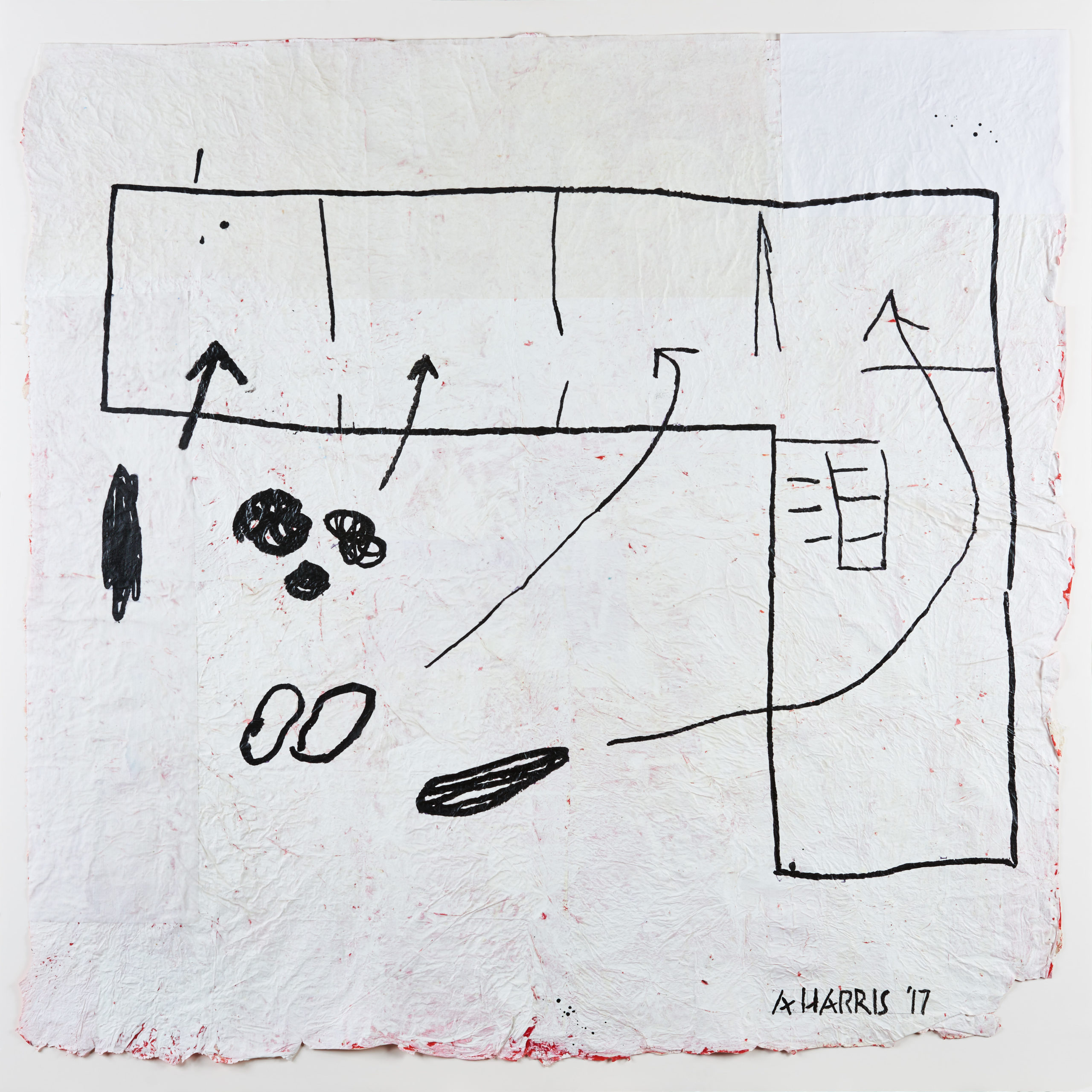 Alfred Harris
Lodging Arrangements, 2017
Acrylic on Japanese paper
40" x 40"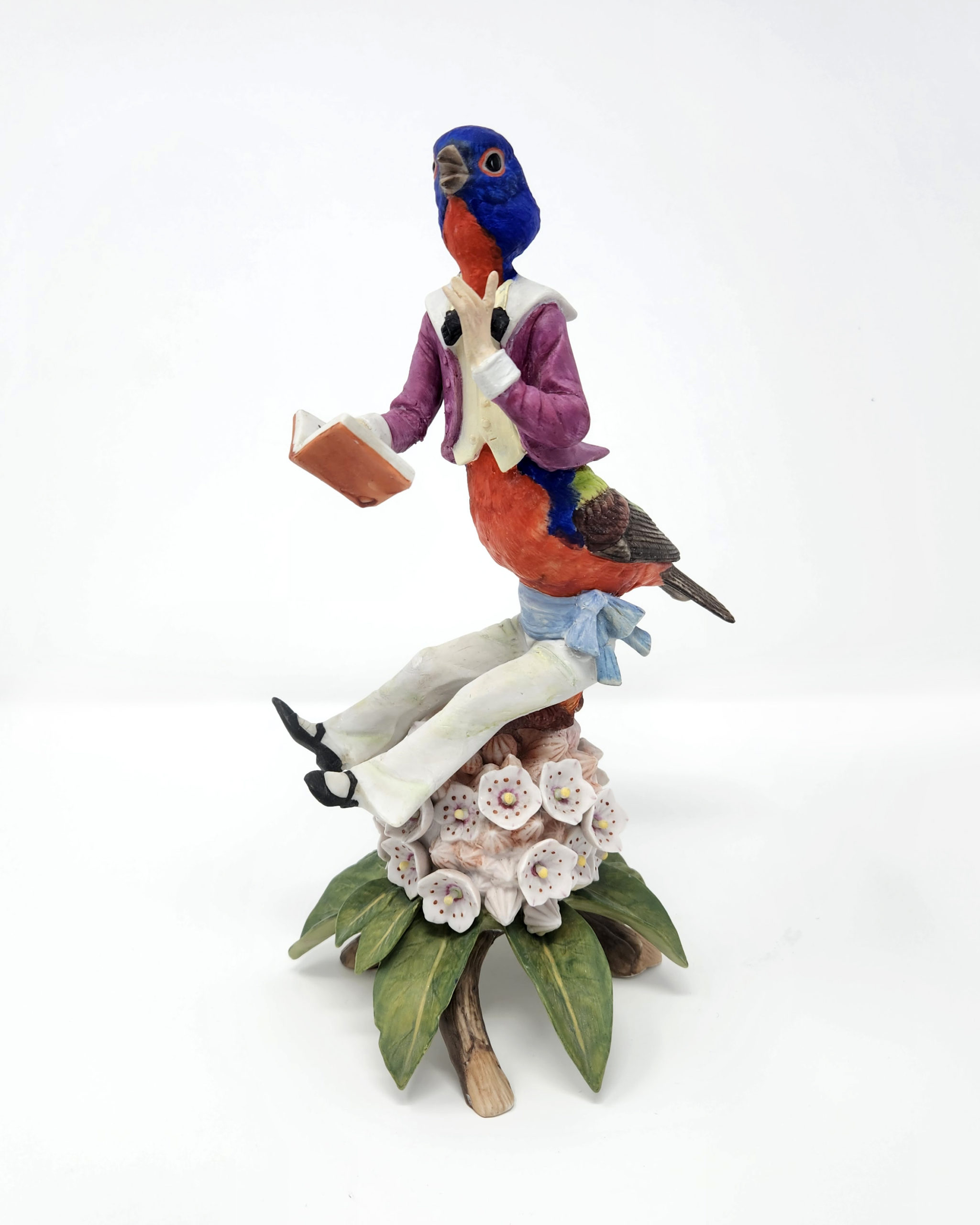 Debra Broz
Avian Humanoid (Painted Bunting), 2023
Mixed media on secondhand ceramics
10" x 6" x 6"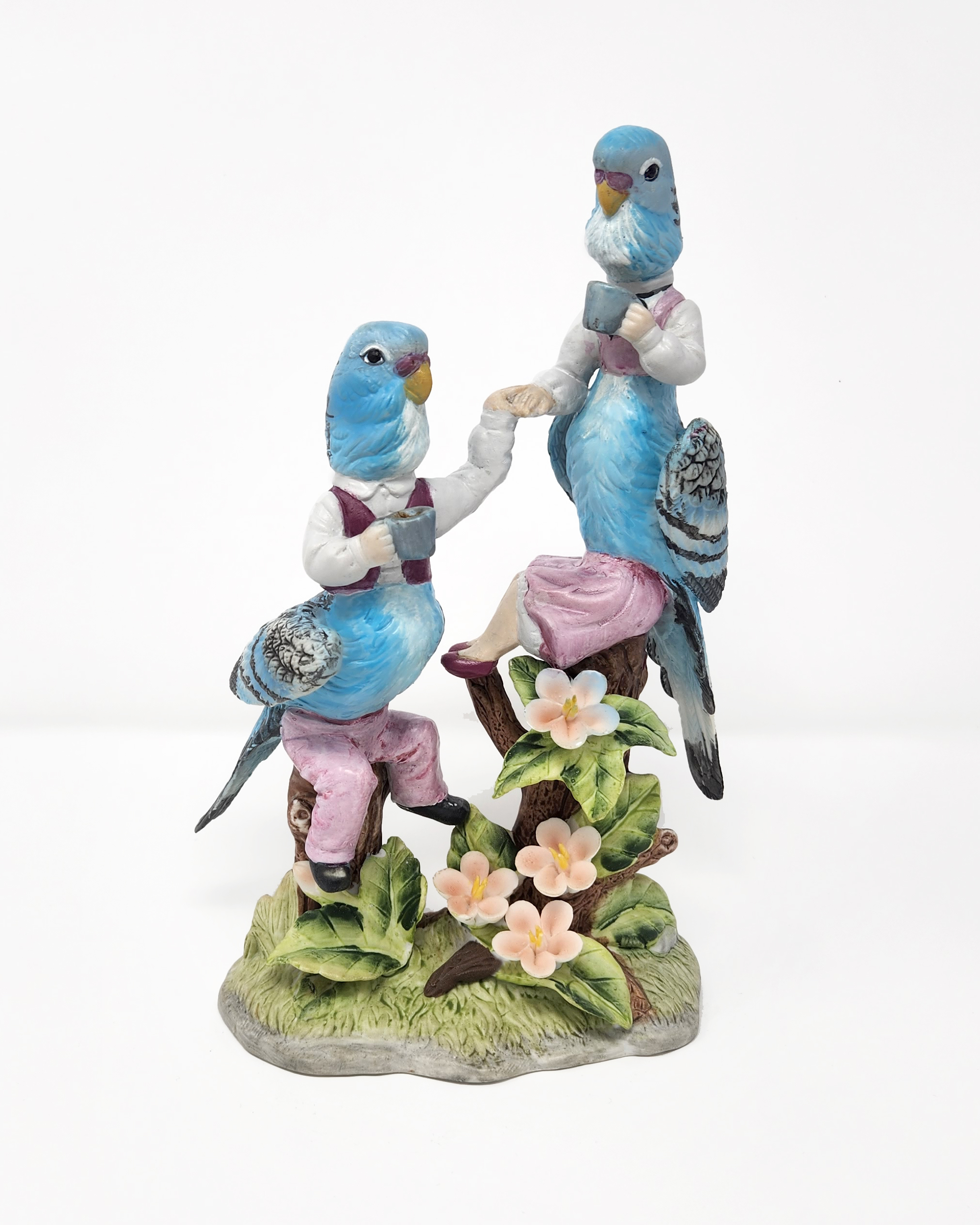 Debra Broz
Avian Humanoid (Parakeet Couple), 2023
Mixed media on secondhand ceramics
9 ½" x 4 ½" x 3 ½" sold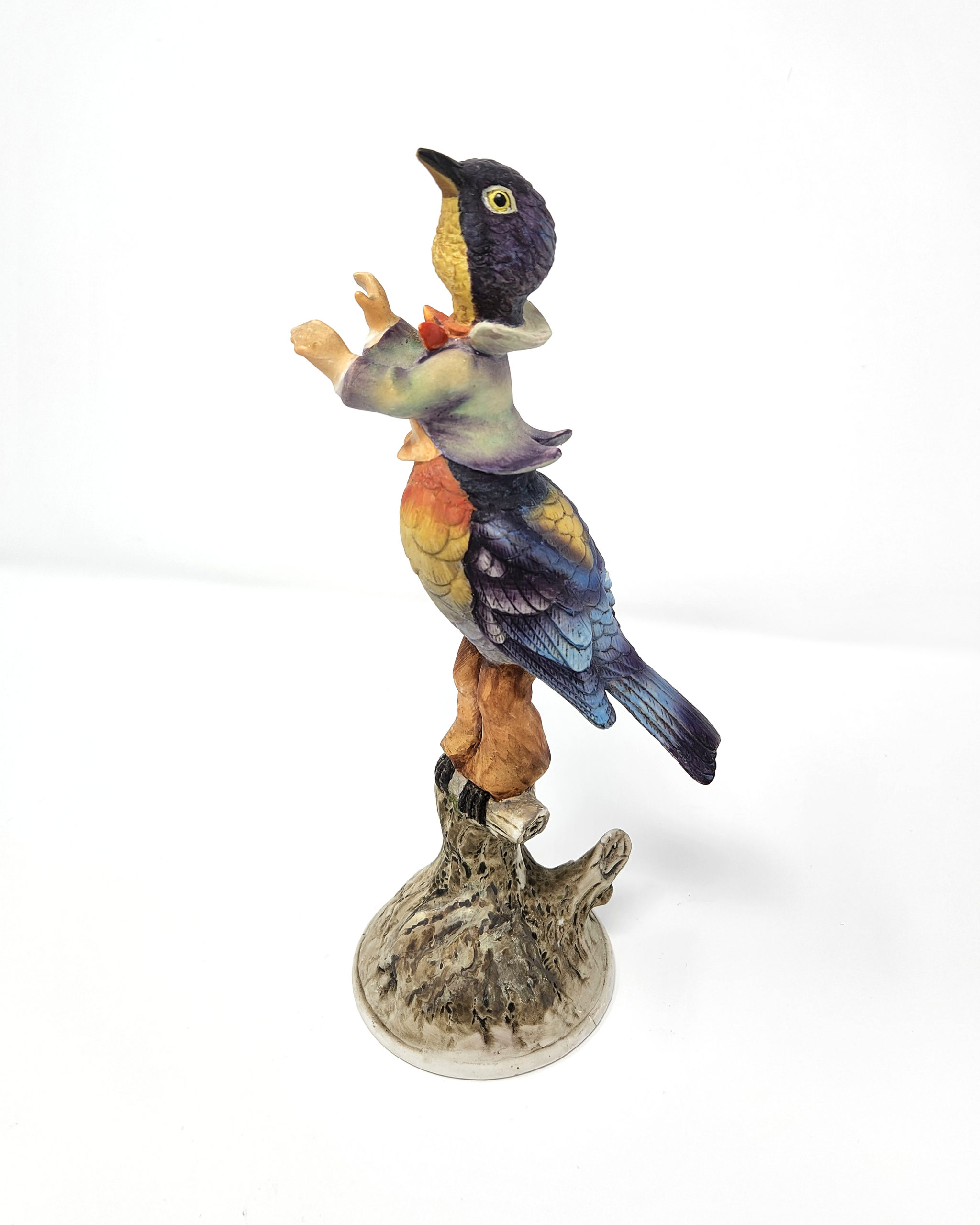 Debra Broz
Avian Humanoid (Songbird), 2023
Mixed media on secondhand ceramics
9 ½" x 6 ½" x 4"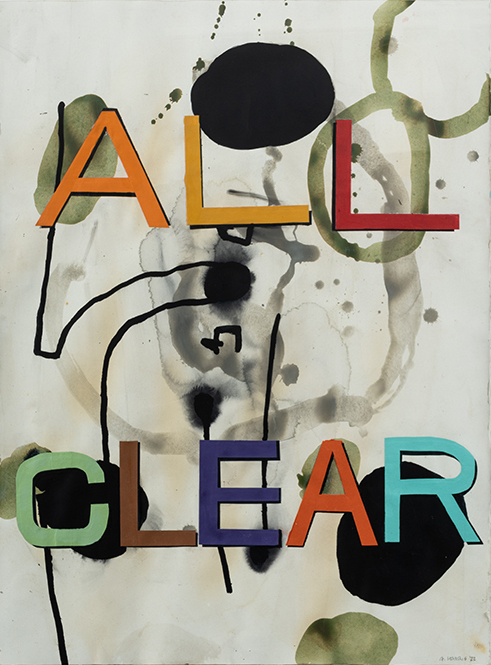 Alfred Harris
All Clear, 2022
Acrylic on paper
30″ x 22″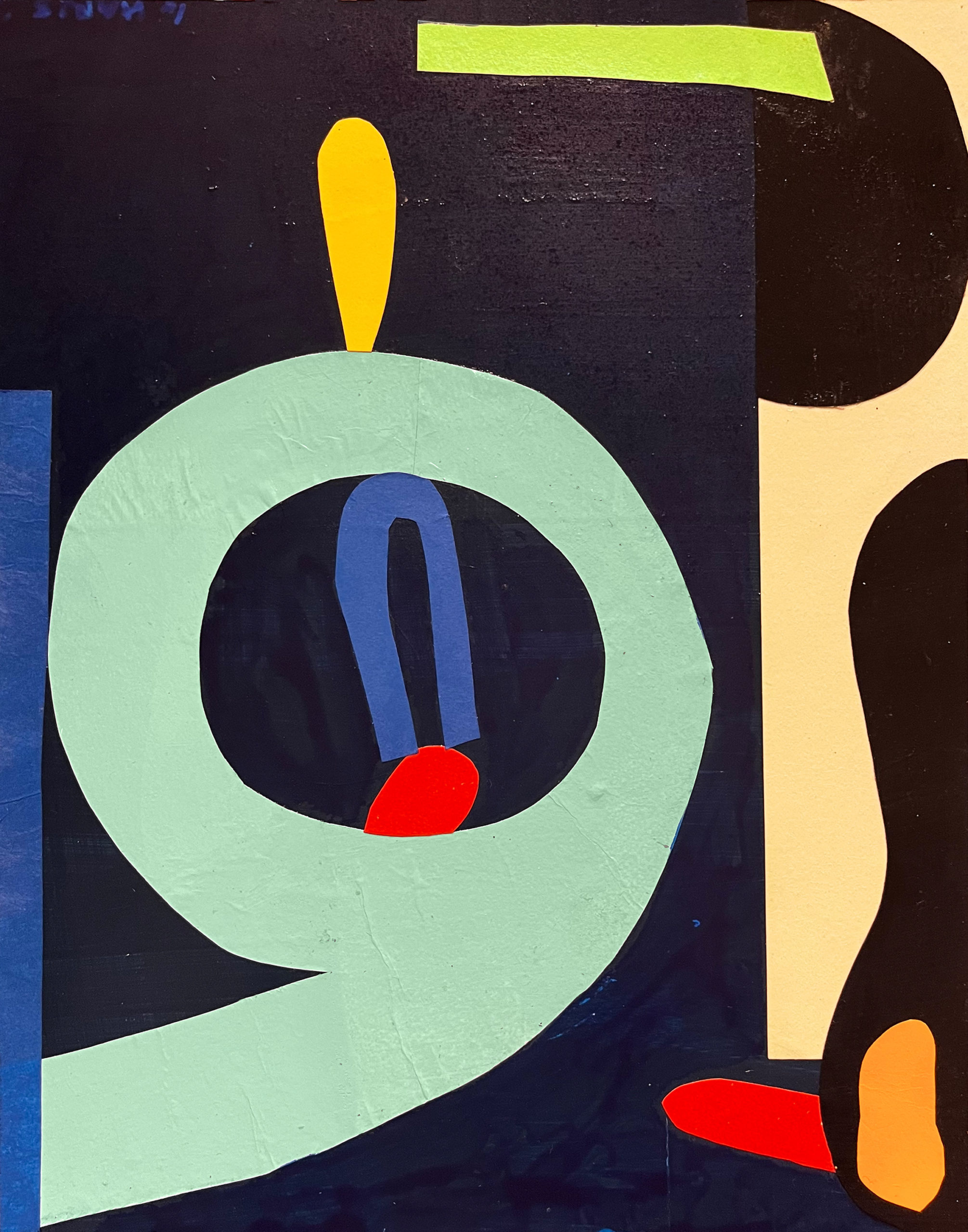 Alfred Harris
Fubar, 2022
Acrylic and paper on panel
14" x 11"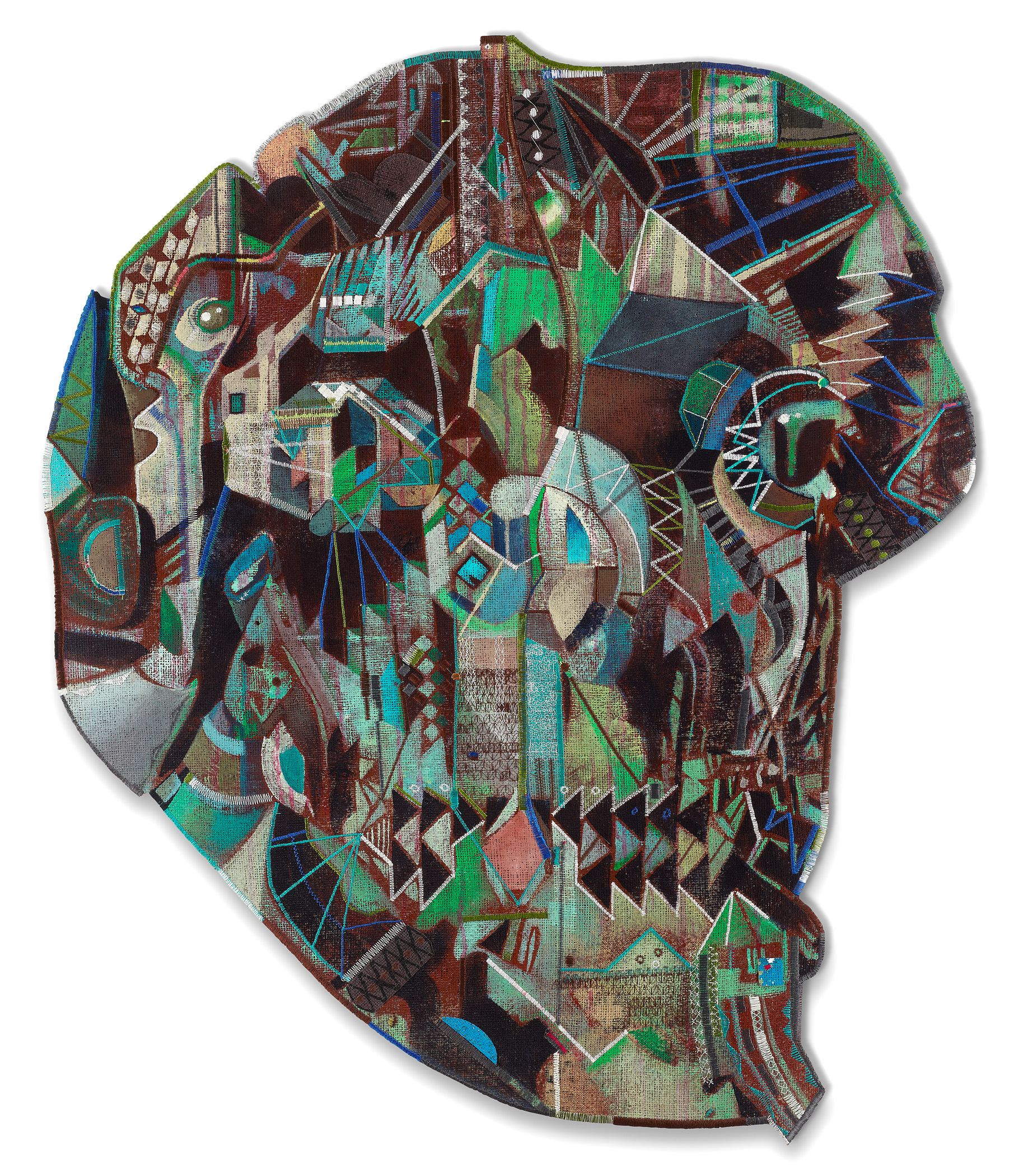 Robert Hardgrave
Seek and Destroy, 2017
Acrylic, thread on drop cloth and canvas
48" x 48″ sold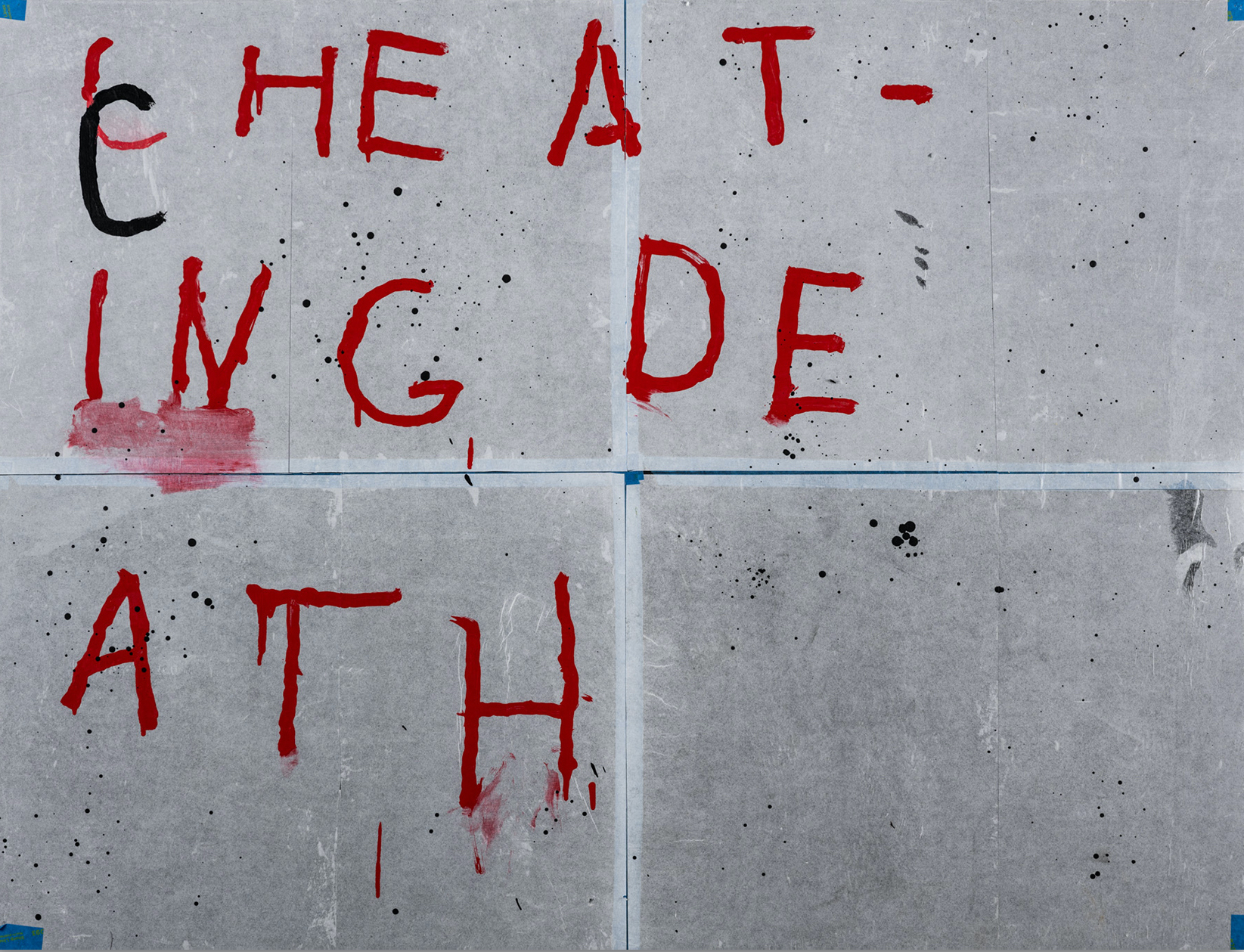 Alfred Harris
Anorak, 2020
Acrylic and paper on panel
33 ½" x 44″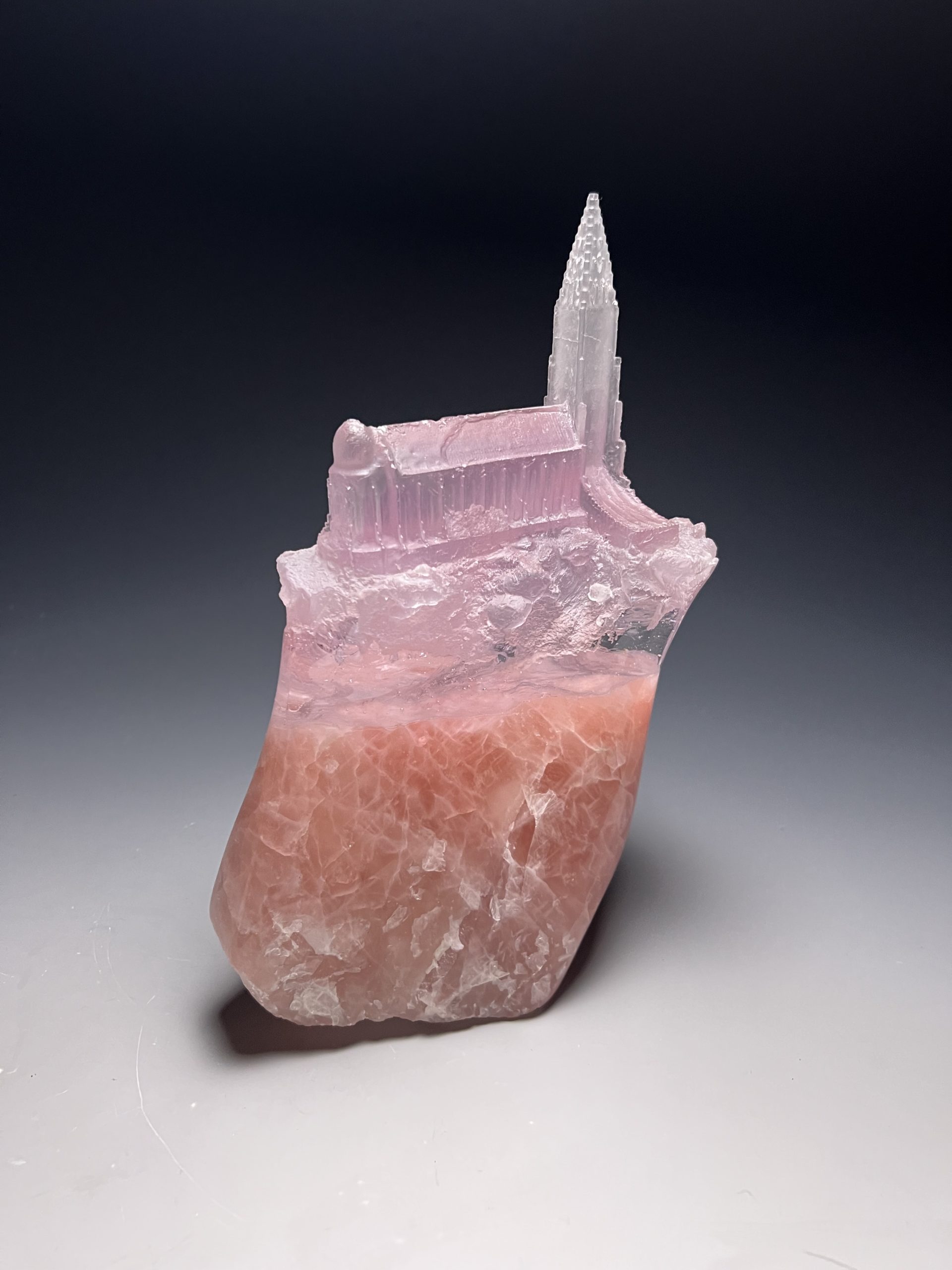 Weston Lambert
HEIMSKA, 2023
Rose quartz and lead crystal
12" x 8" x 6"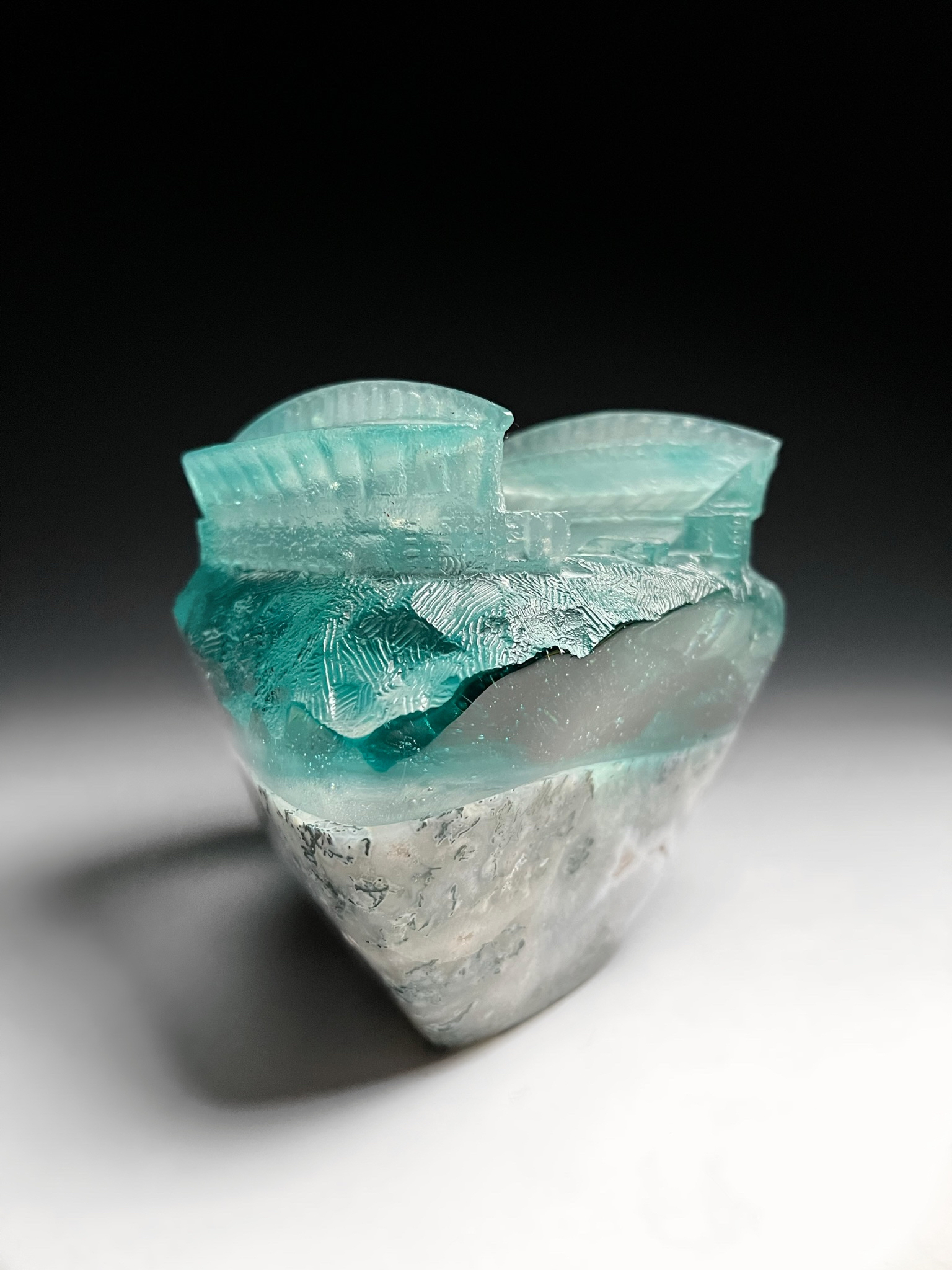 Weston Lambert
American Folly (#12), 2023
Moss Agate and lead crystal
8″ x 8″ x 6″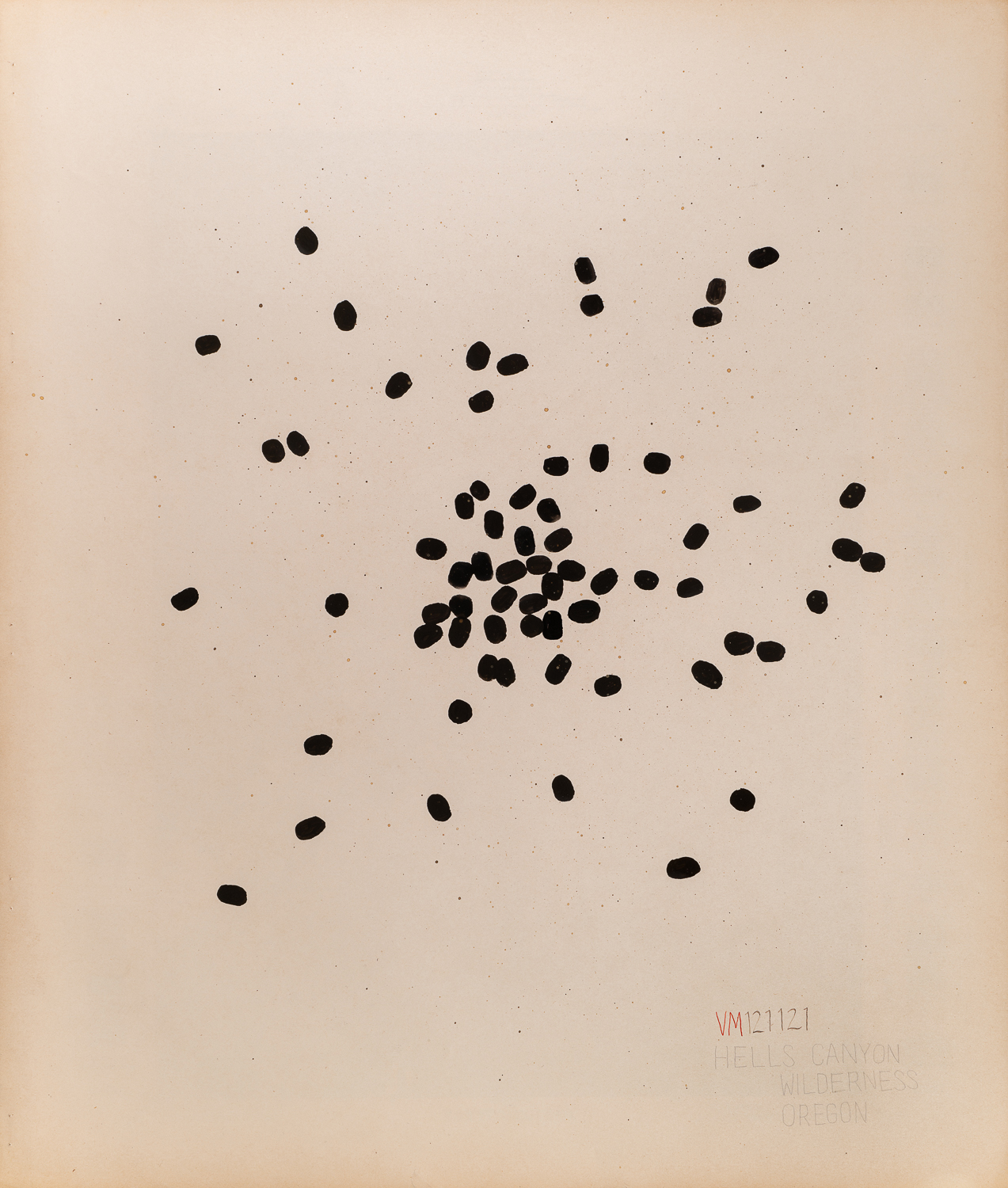 Vander McClain
Deer Sign
December 11, 2021
Hells Canyon Wilderness, Oregon
Gouache, ink, and graphite on paper
21 ¾" x 18 ¼"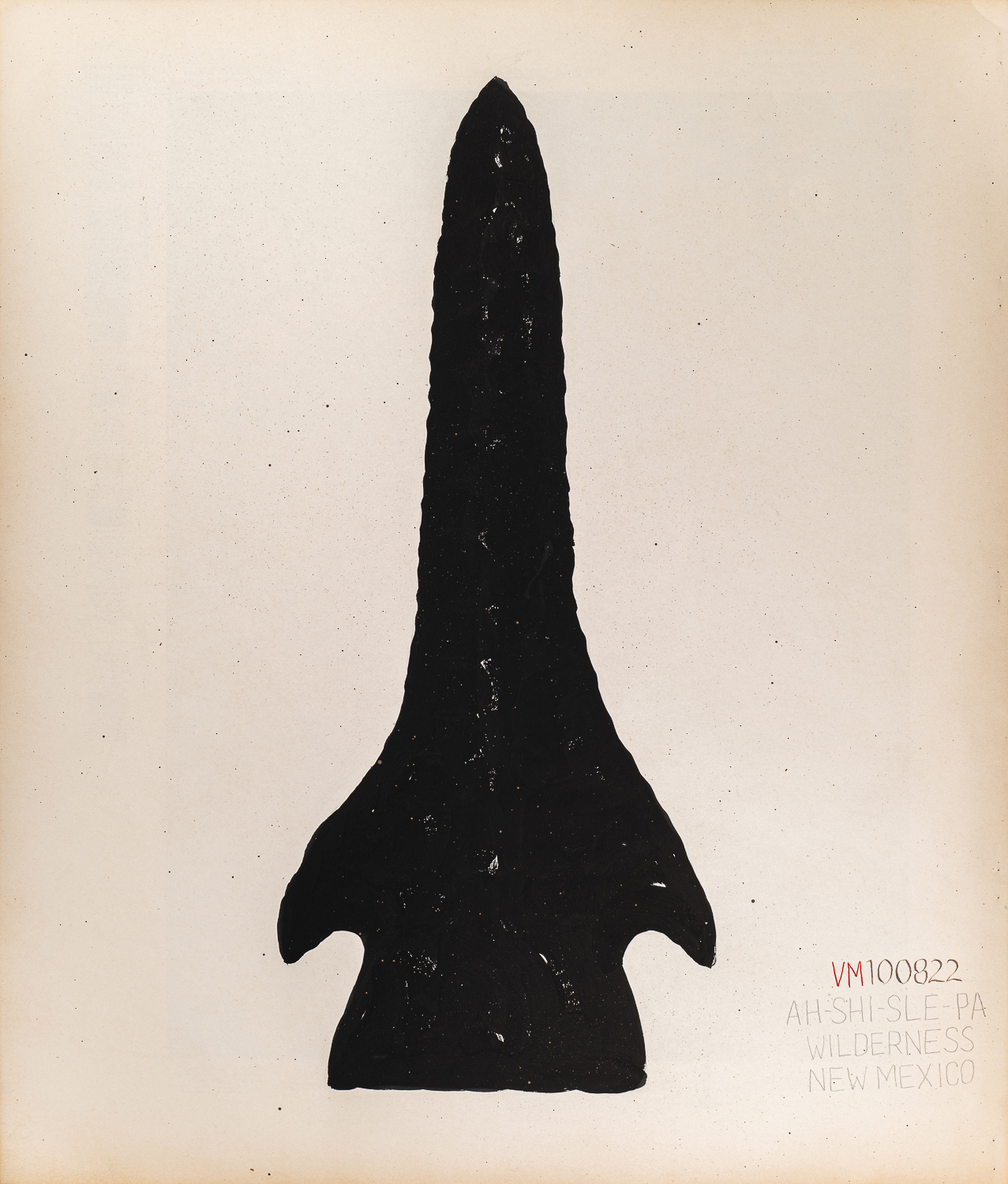 Vander McClain
Lithic Drill
September 8, 2022
Ah-Shi-Sle-Pah Wilderness, New Mexico
Gouache, ink, and graphite on paper
21 ¾" x 18 ¼"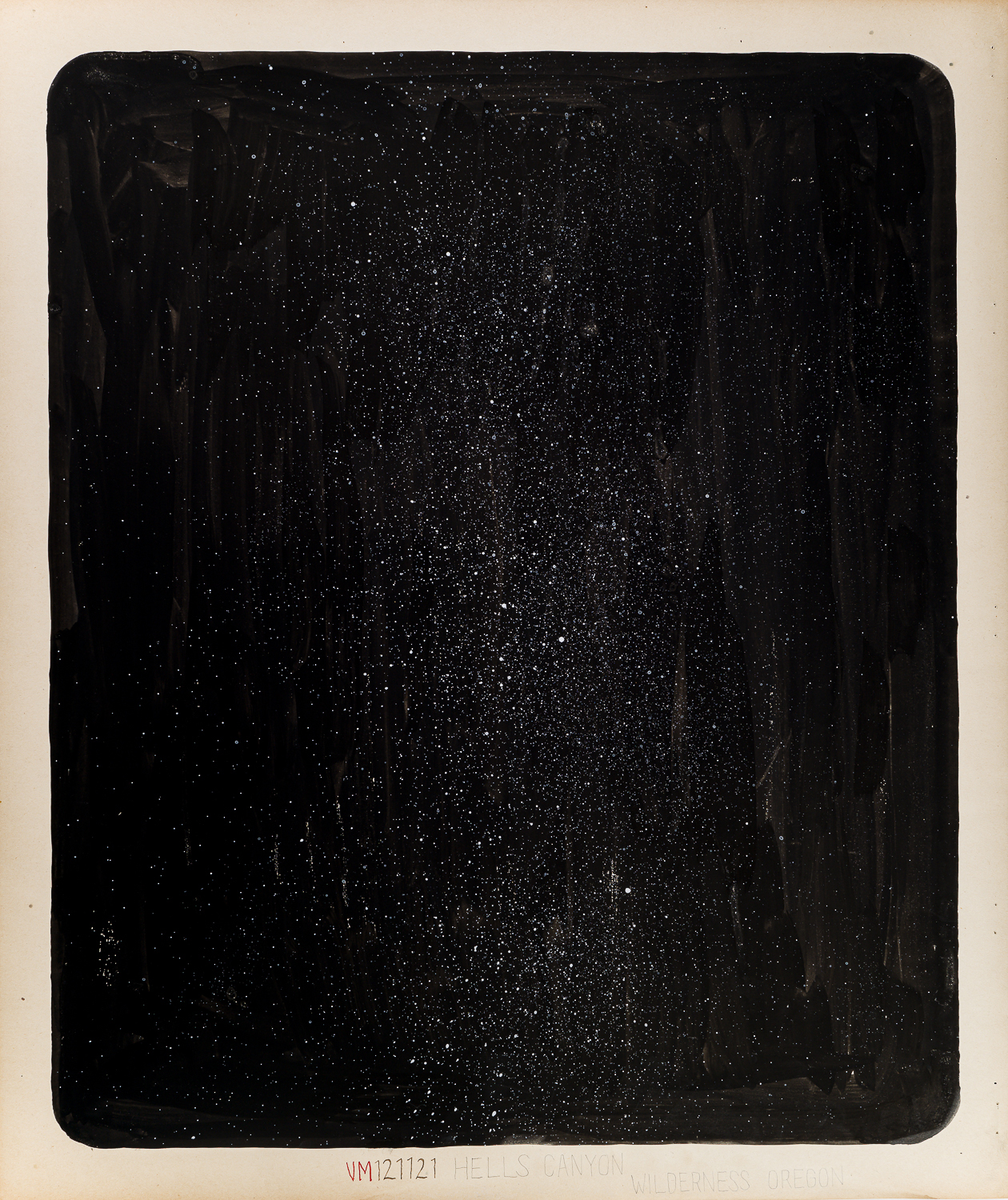 Vander McClain
Night Sky
December 11, 2021
Hells Canyon Wilderness, Oregon
Gouache, ink, and graphite on paper
21 ¾" x 18 ¼" sold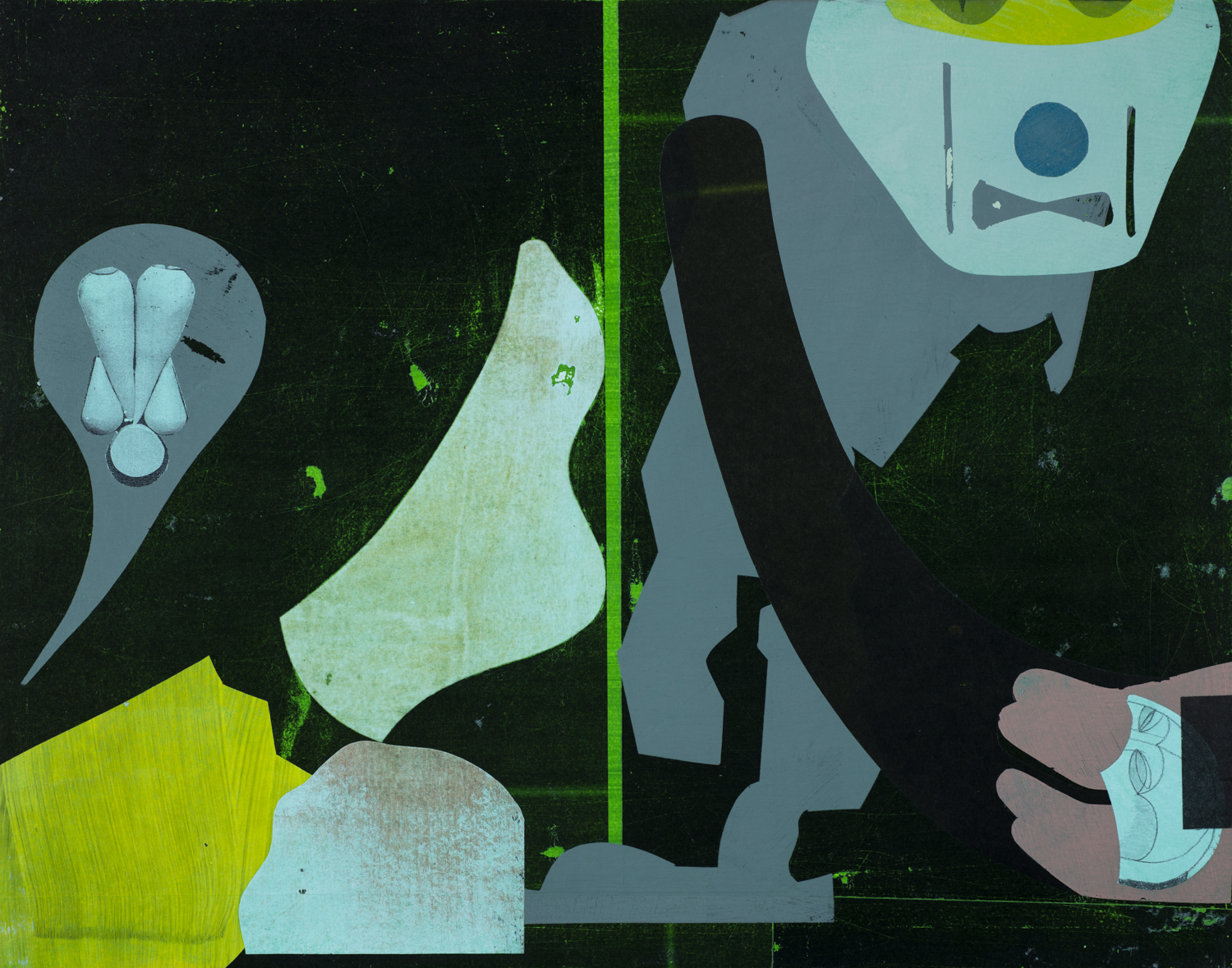 Robert Hardgrave 
Weakened Special, 2022
Acrylic transfer on Dibond
11" x 14"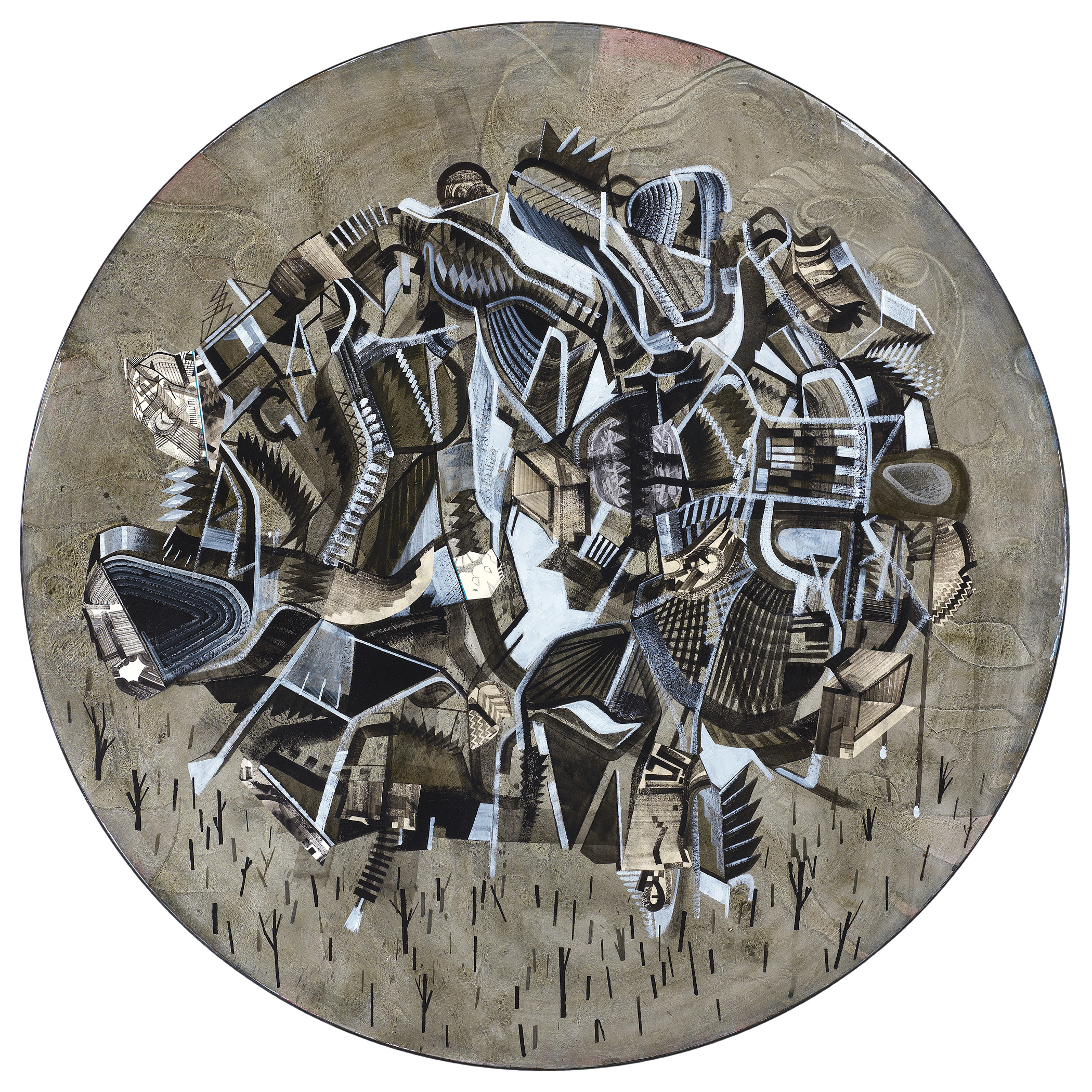 Robert Hardgrave 
Chaos Shield, 2012
Collage on paper over panel with steel band
36" diameter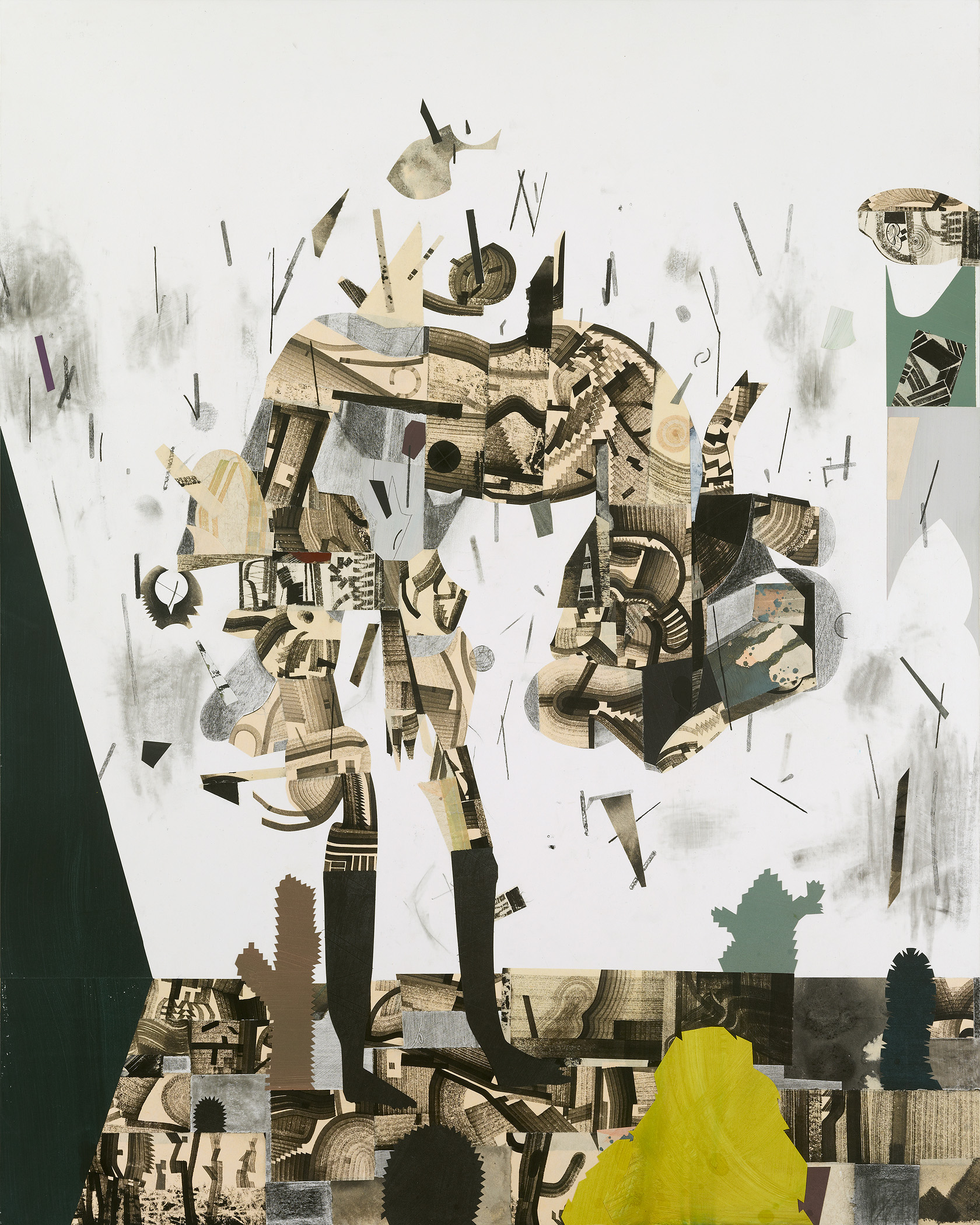 Robert Hardgrave 
Badlands, 2013
Collage on paper
45" x 37" framed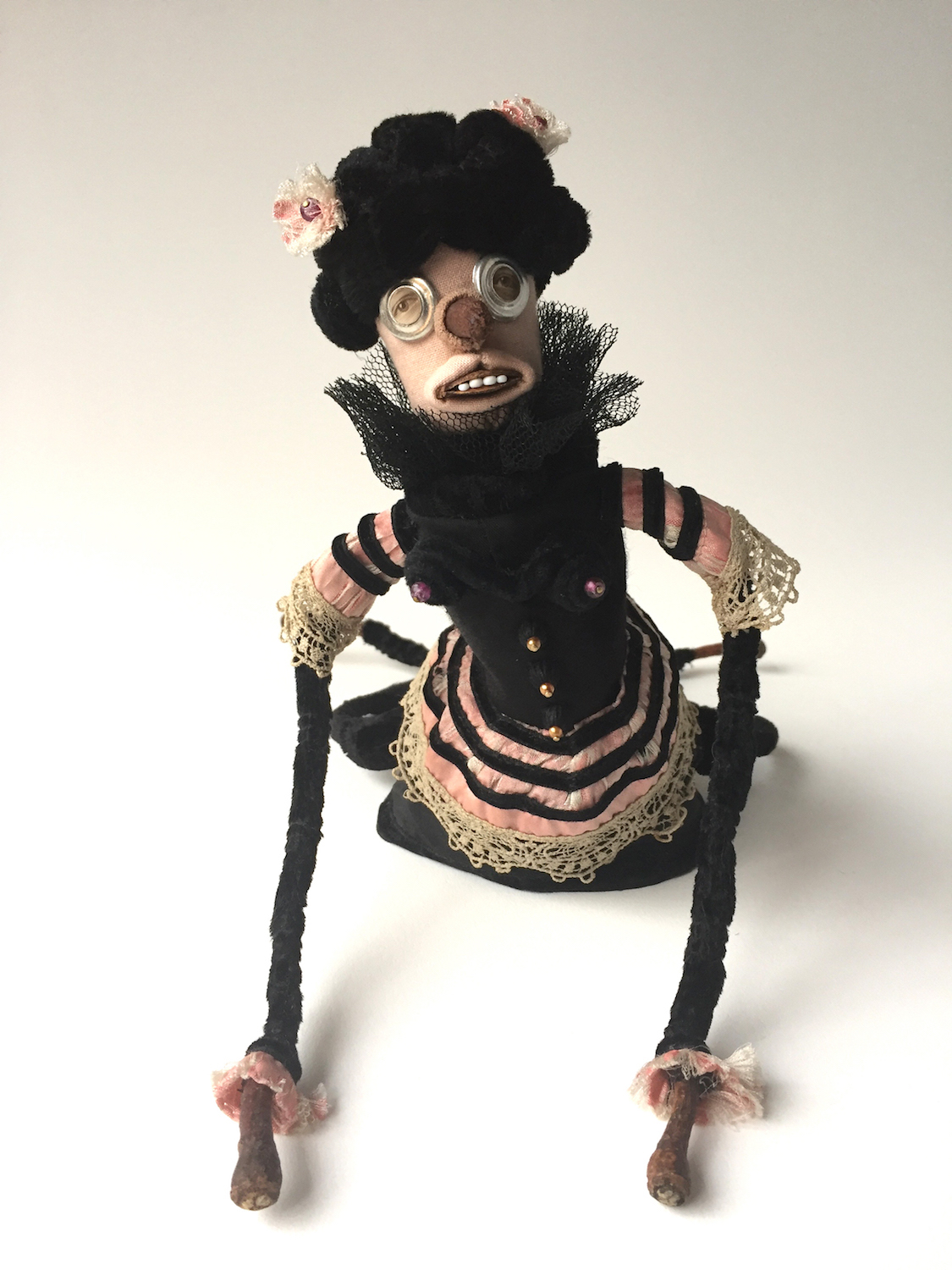 Eve Cohen
Lola, 2023
Mixed media
7 ½" x 6" x 11"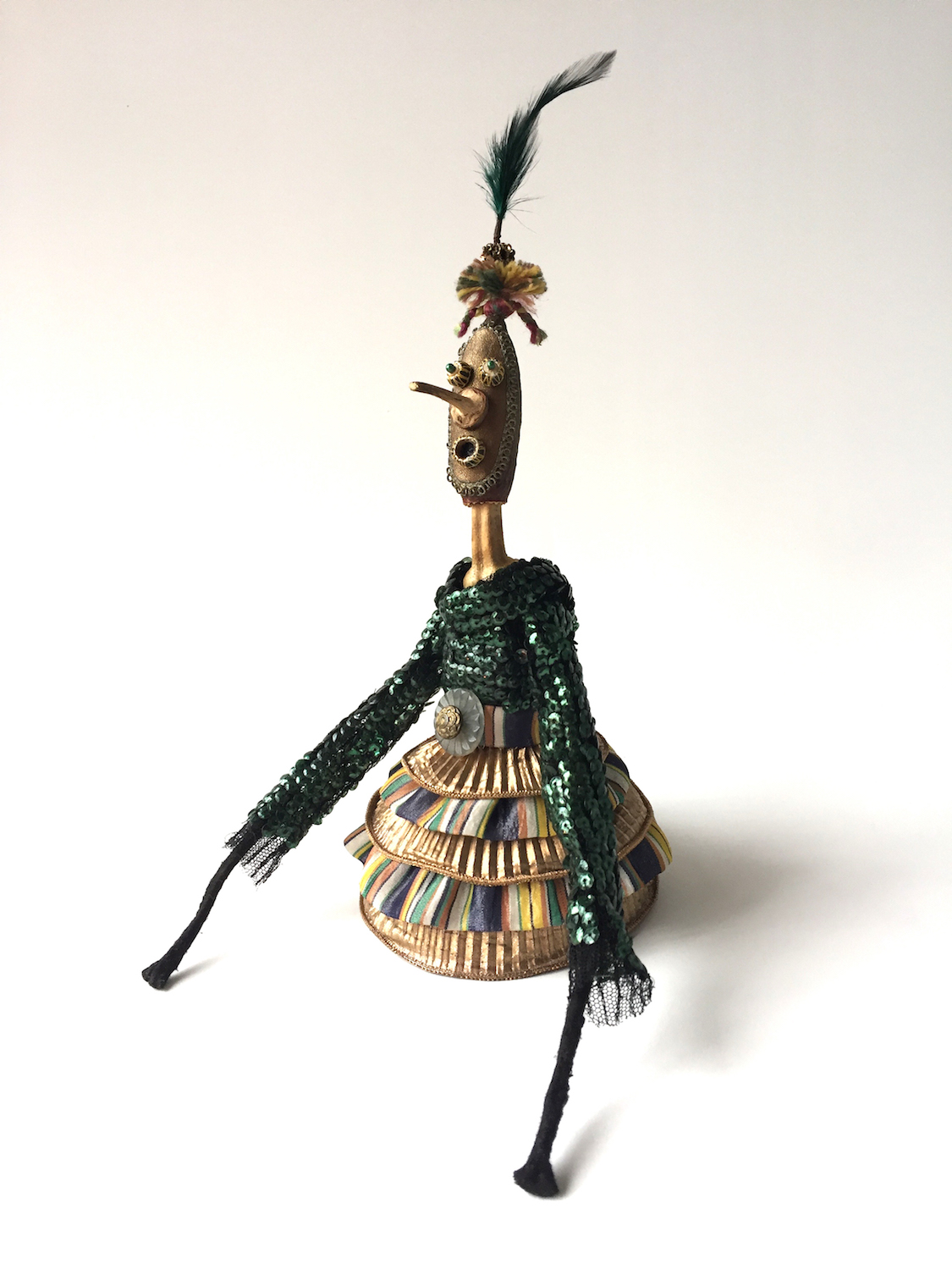 Eve Cohen
Amelia, 2023
Mixed media
12" x 6" x 7" sold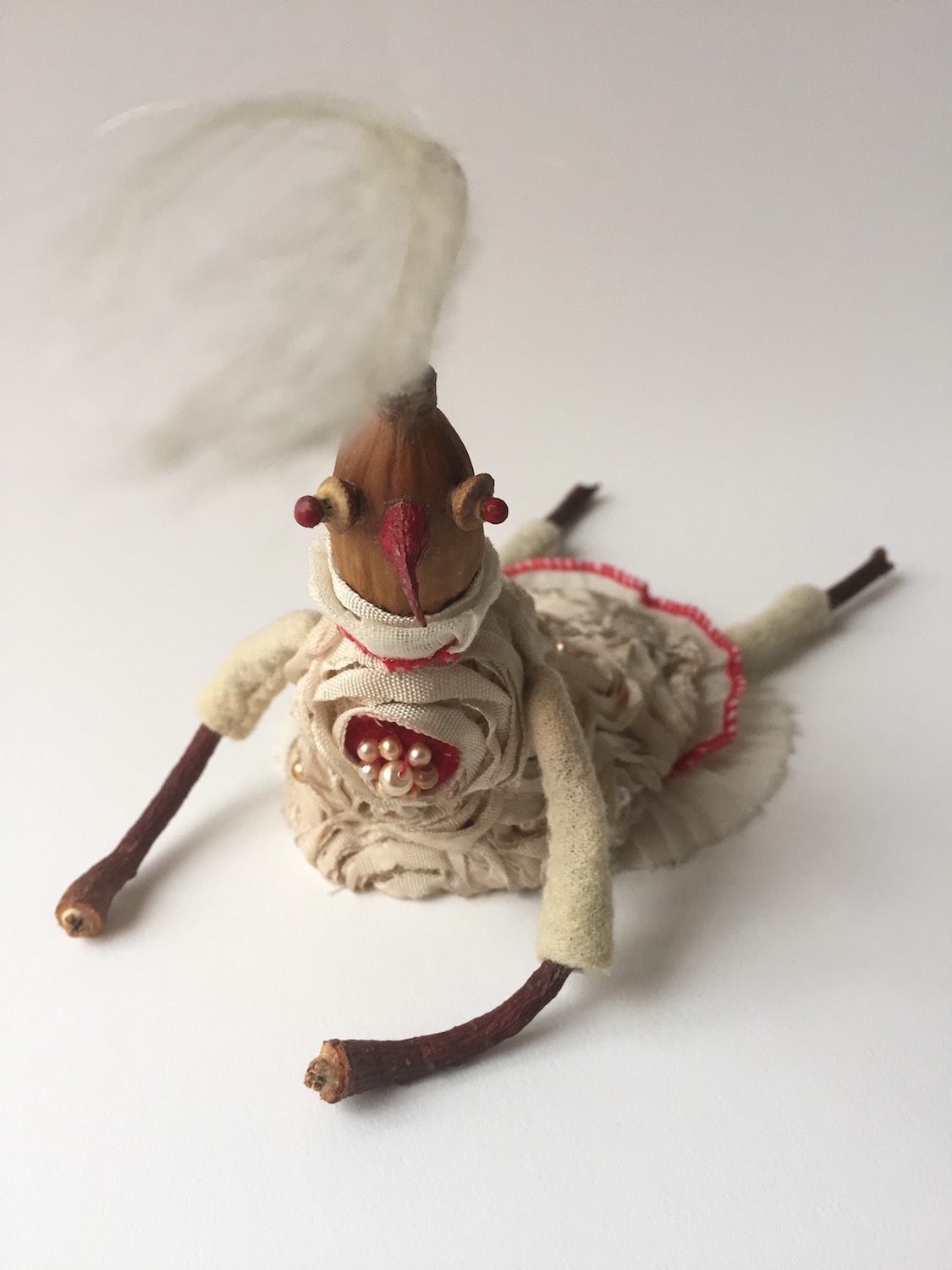 Eve Cohen
Poppy, 2023
Mixed media
5" x 4" x 7" sold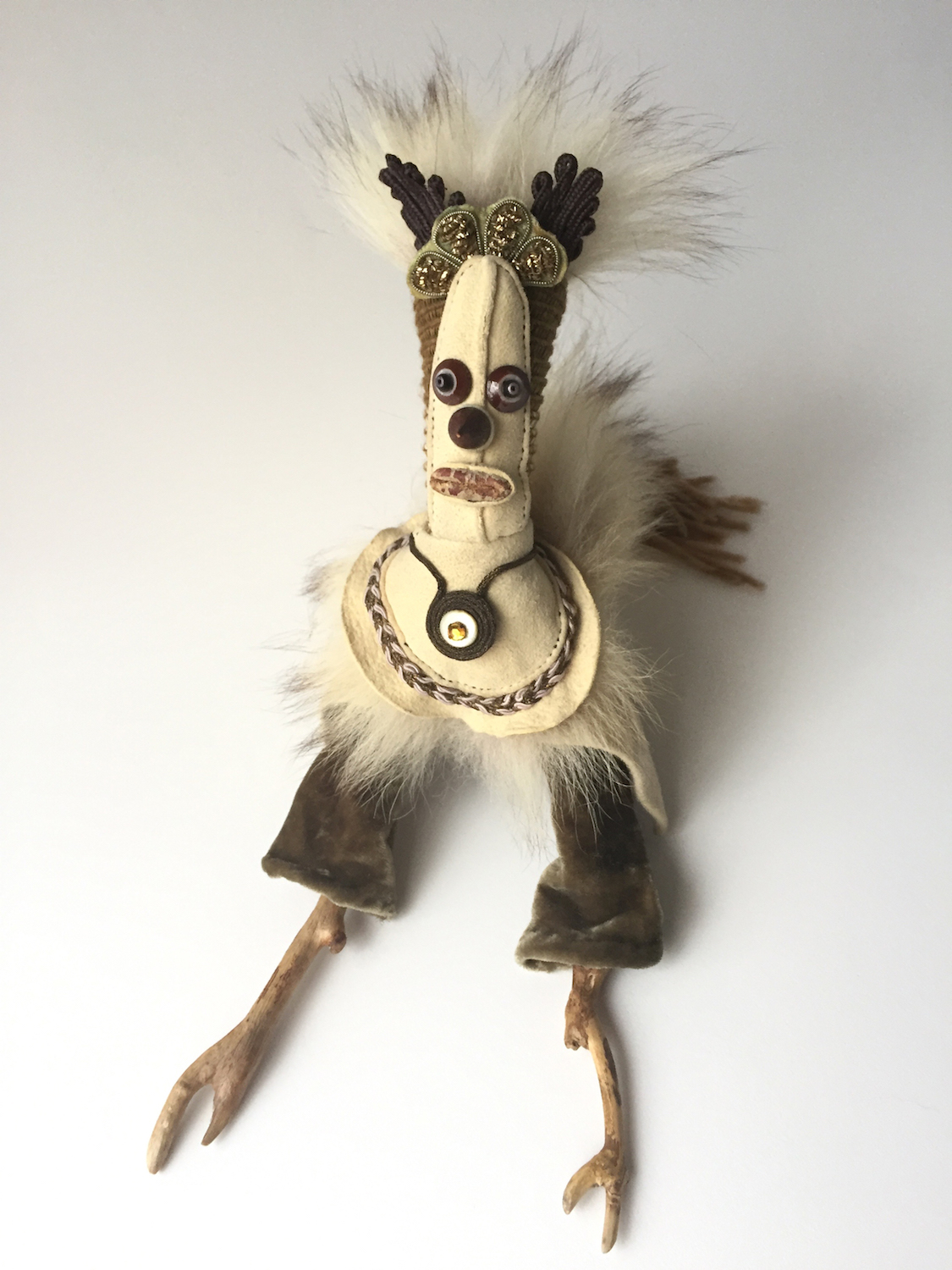 Eve Cohen
Leona, 2023
Mixed media
8" x 5" x 14"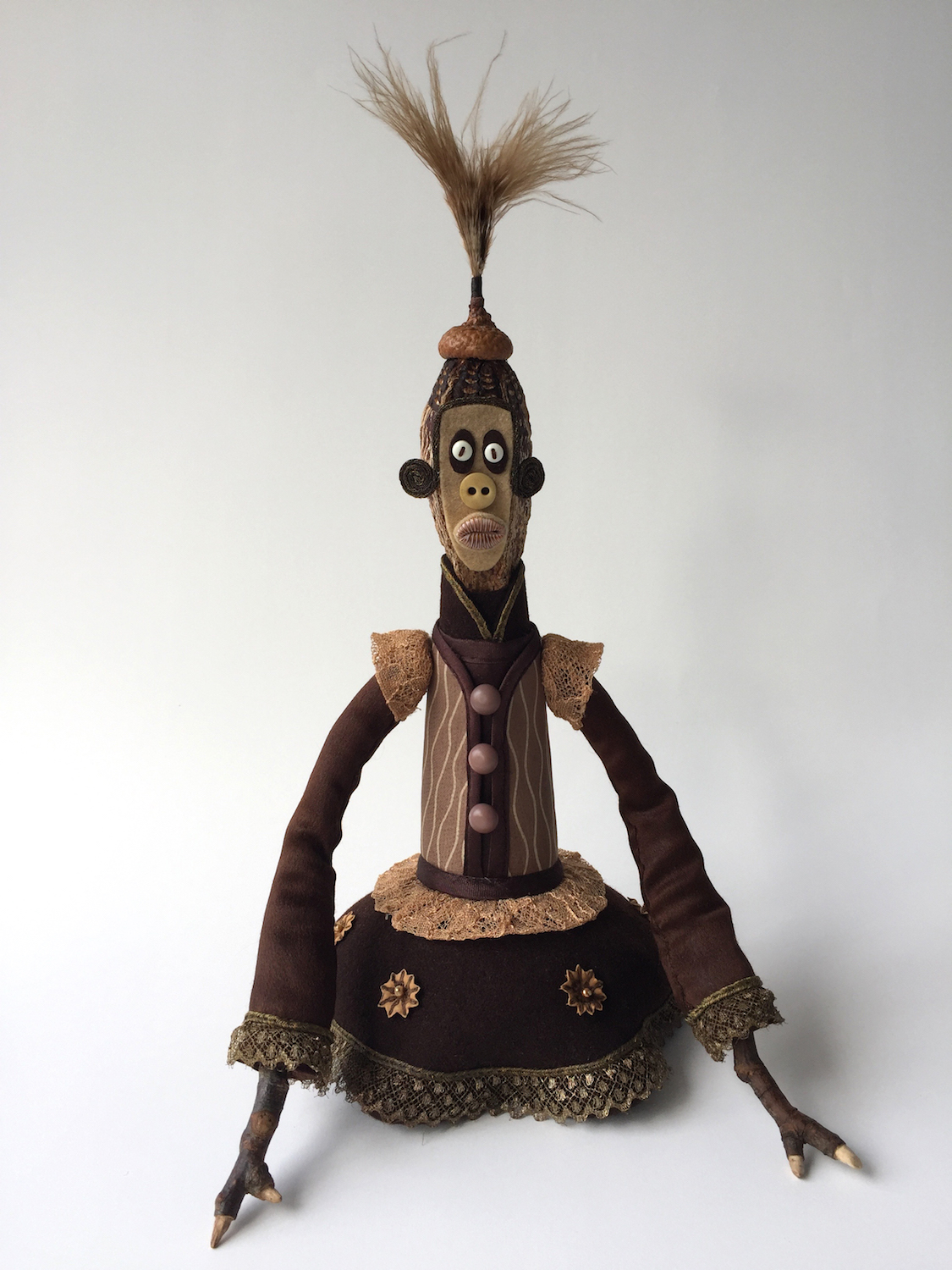 Eve Cohen
Olivia, 2023
Mixed media
13″ x 7″ x 6″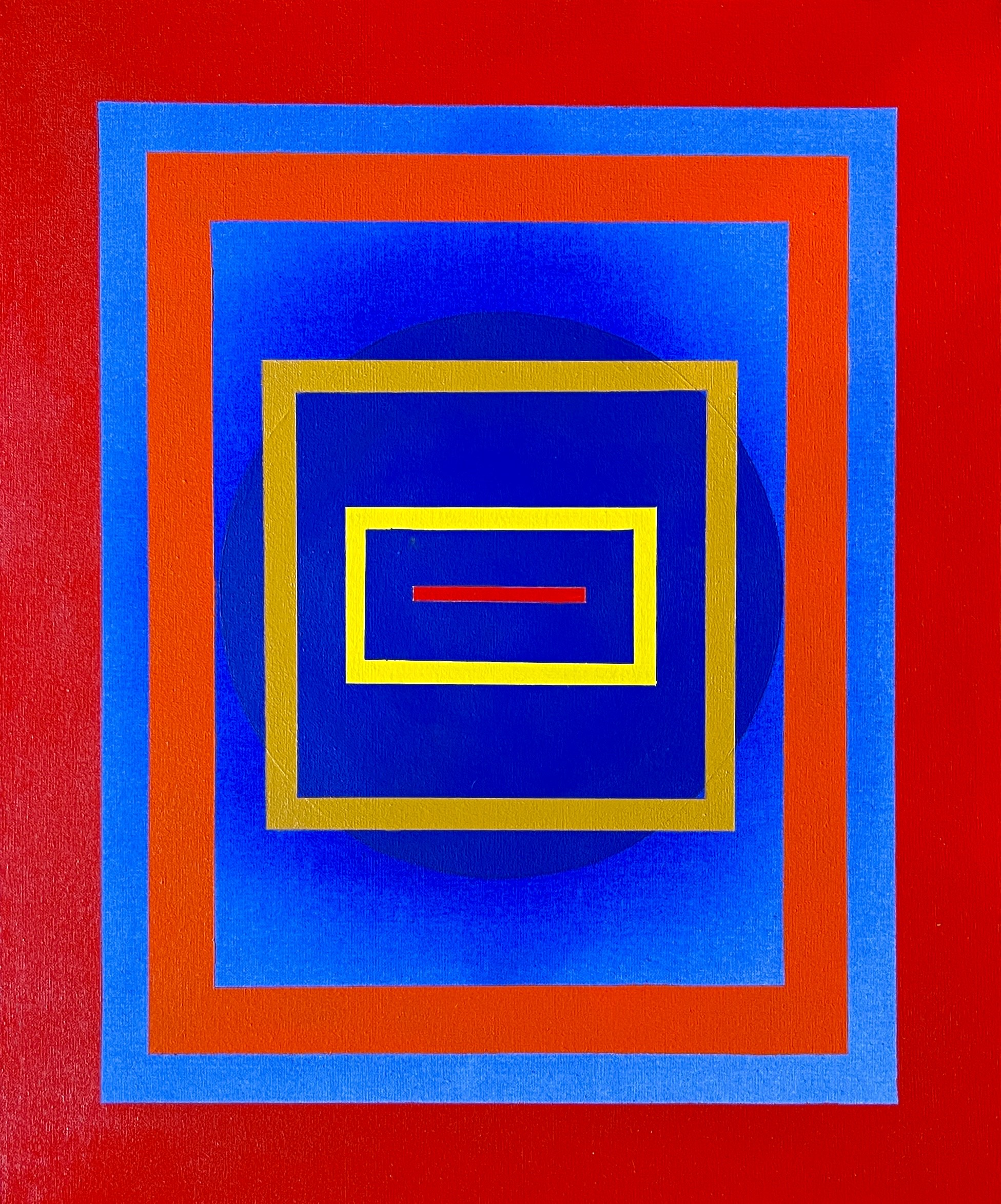 Jacob McLean
Hind Sight, 2022
Acrylic on canvas
24" x 20" sold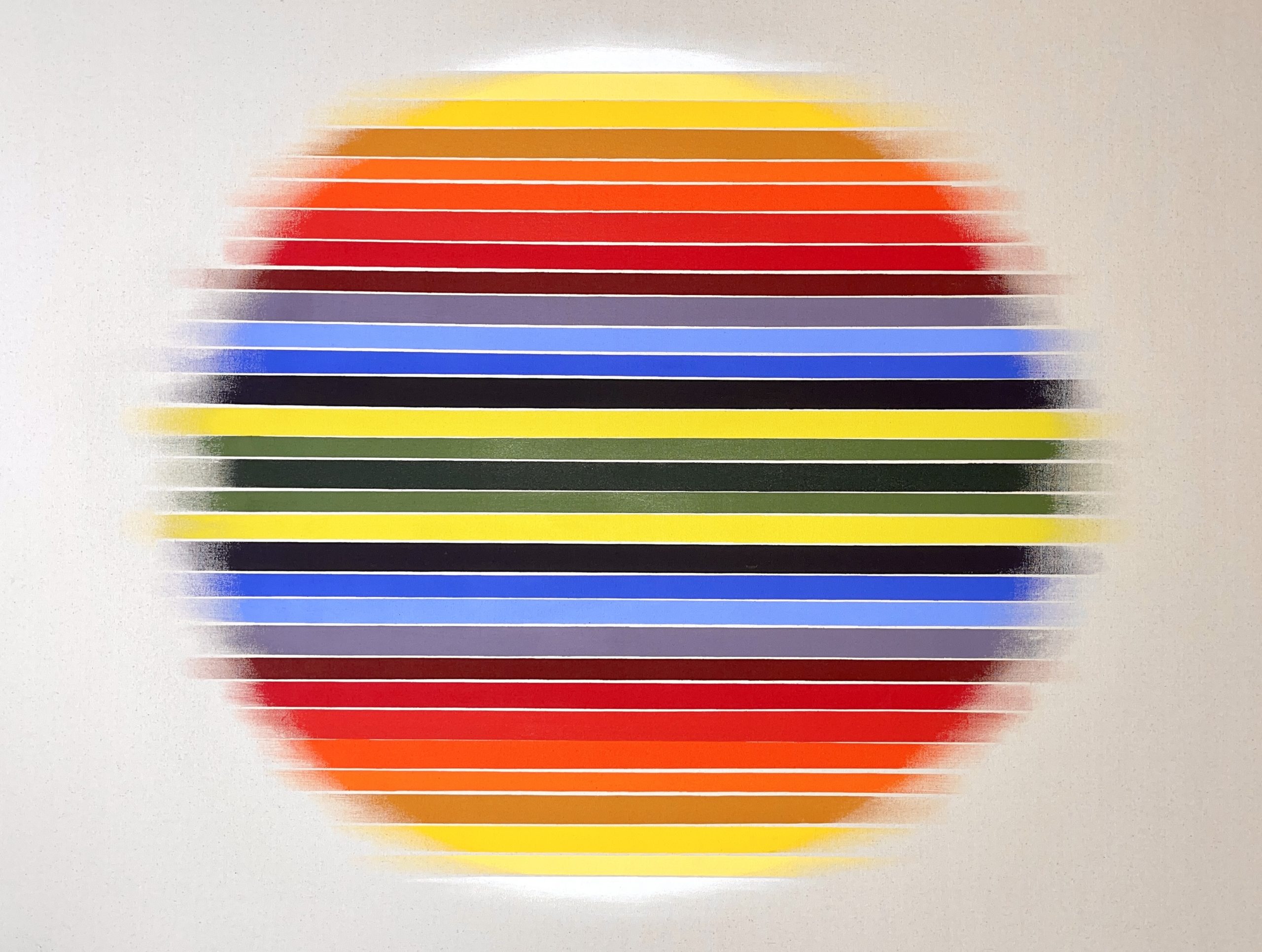 Jacob McLean
Sunblind, 2022
Acrylic on raw canvas
36" x 48" sold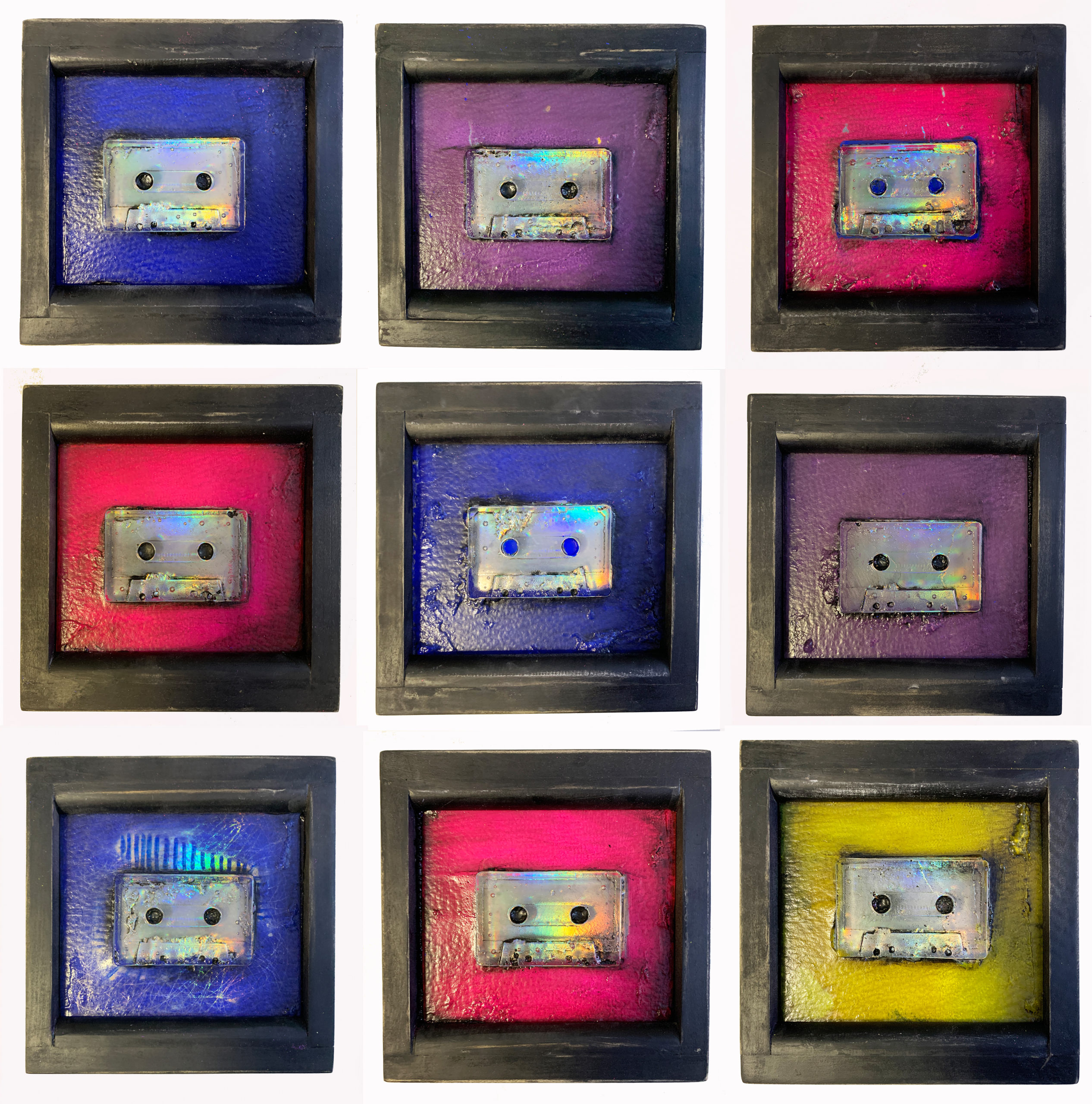 Sean Hennessey
The Proof of My Love Cassette, 2023
Glass, paint, wood, metallic card
8 ¾" x 8 ¾" x 2" each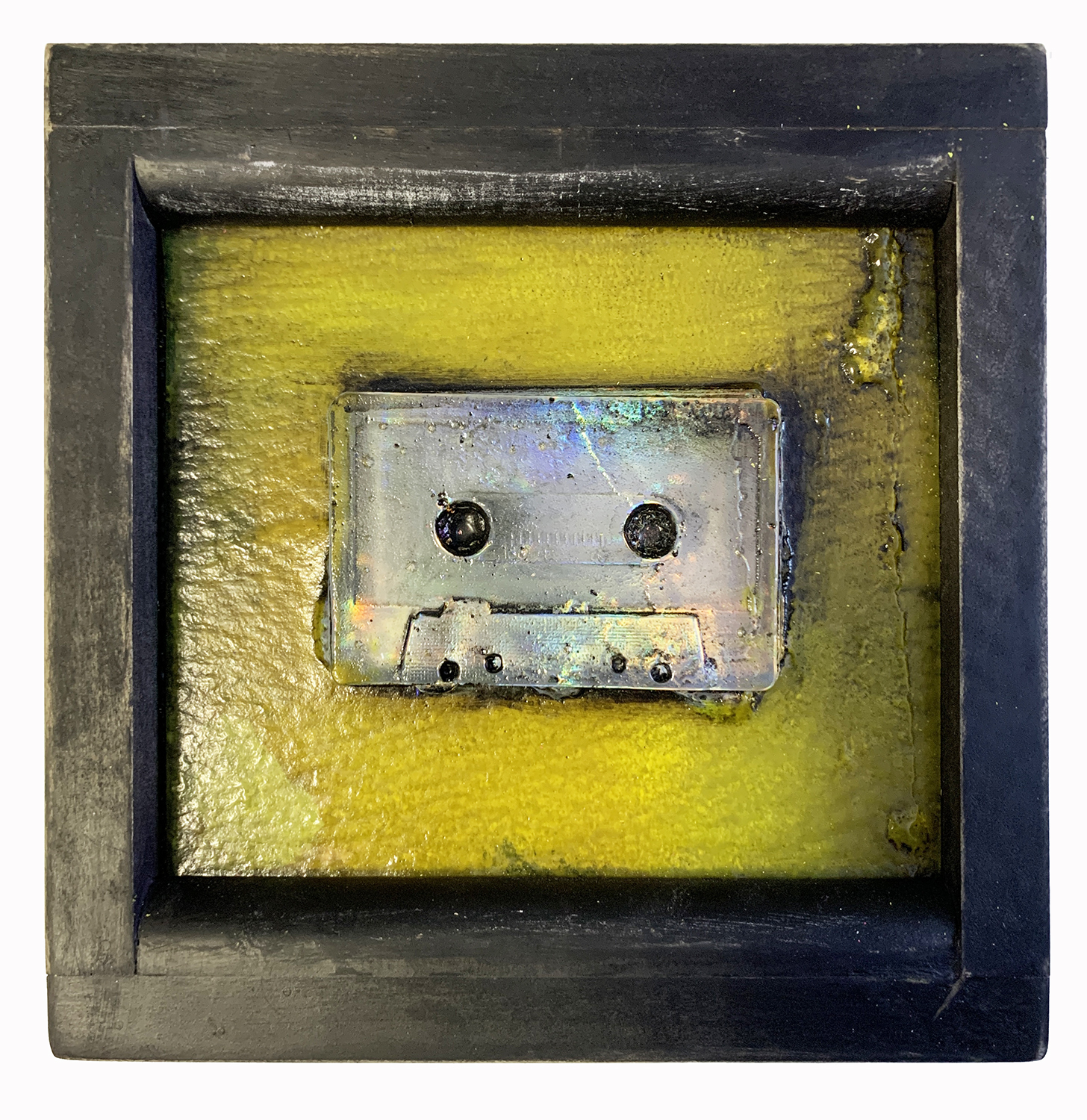 Sean Hennessey
The Proof of My Love Cassette 5, 2023
Glass, paint, wood, metallic card
8 ¾" x 8 ¾" x 2"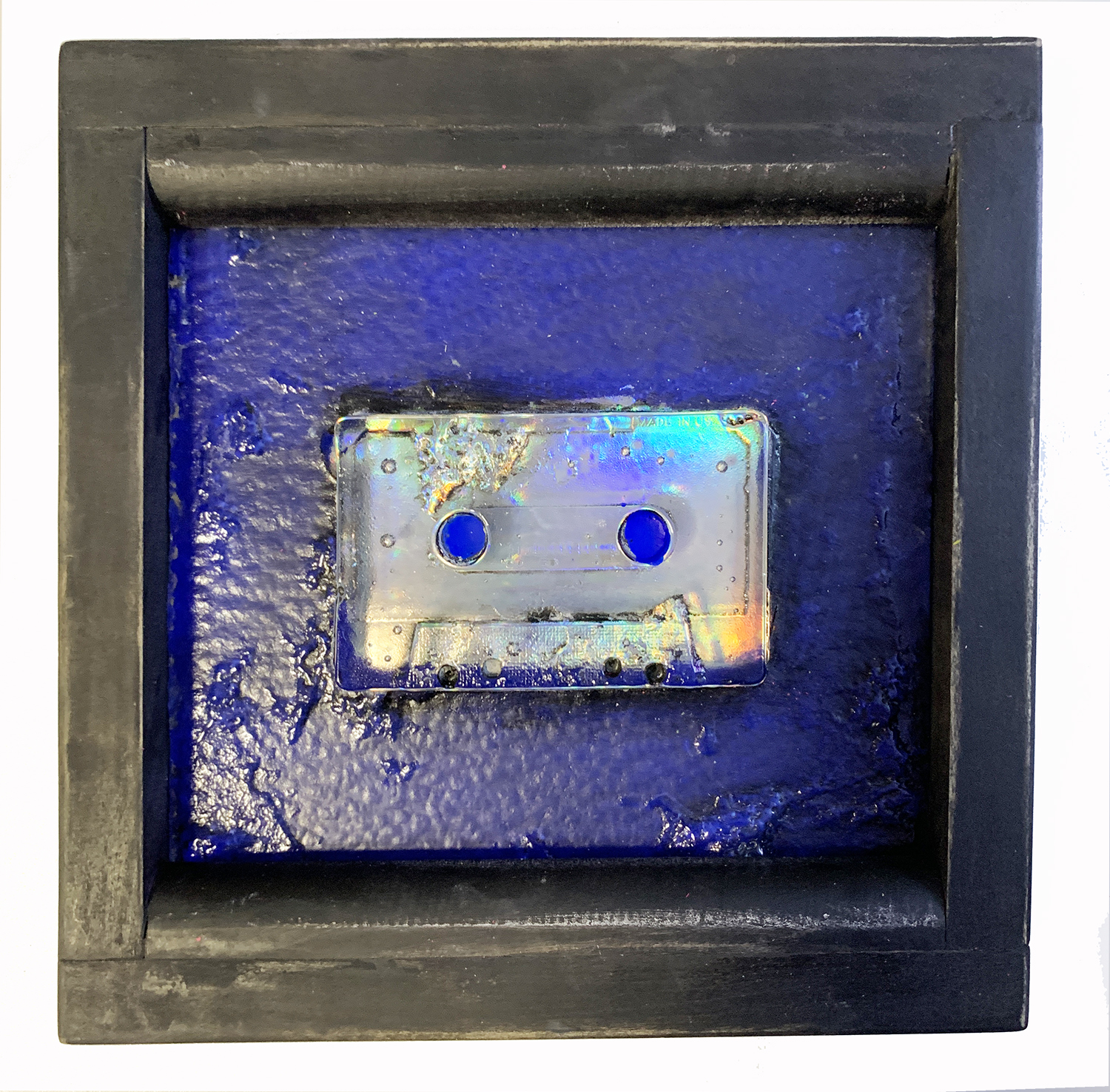 Sean Hennessey
The Proof of My Love Cassette 1, 2023
Glass, paint, wood, metallic card
8 ¾" x 8 ¾" x 2"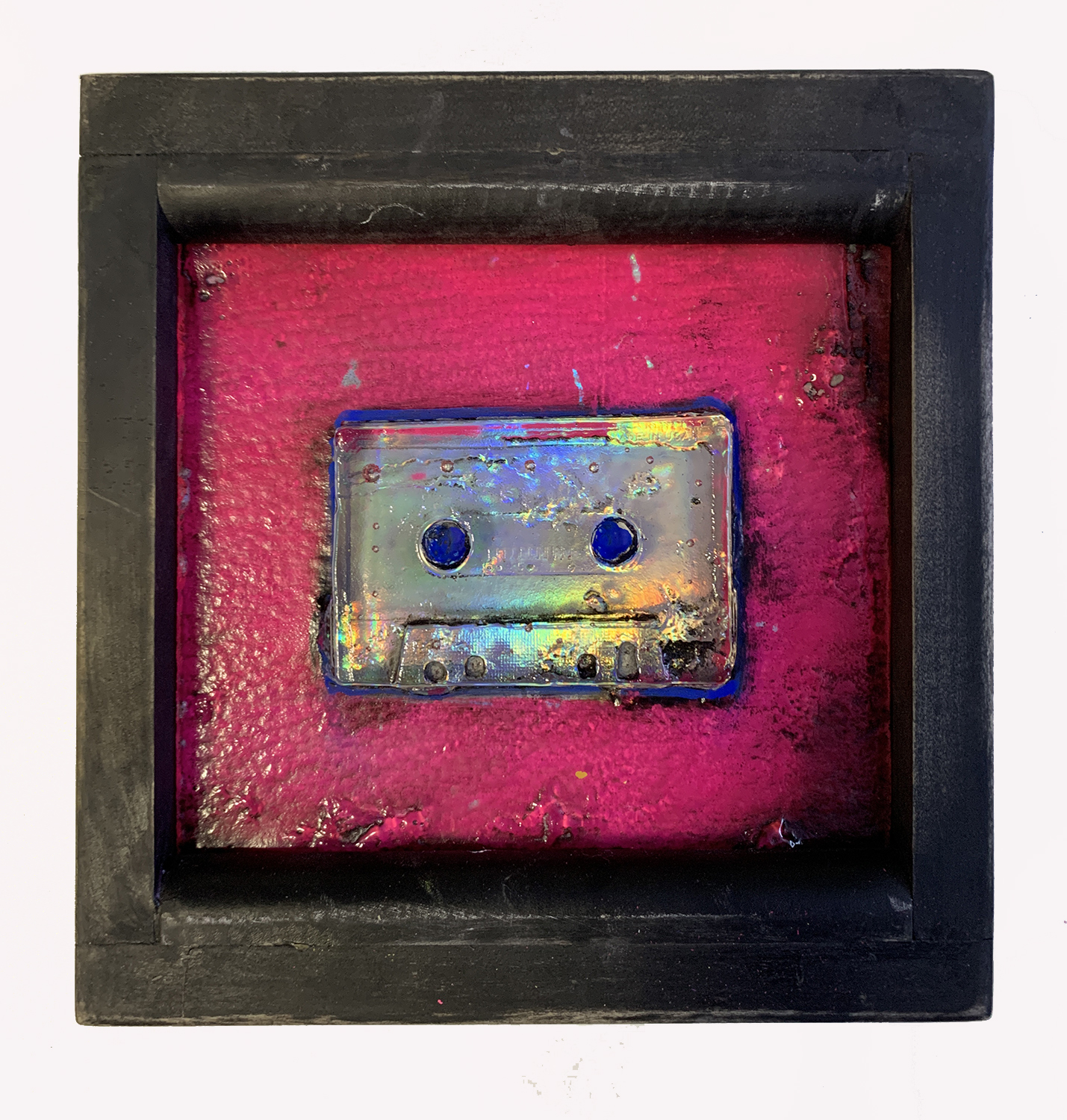 Sean Hennessey
The Proof of My Love Cassette 6, 2023
Glass, paint, wood, metallic card
8 ¾" x 8 ¾" x 2" sold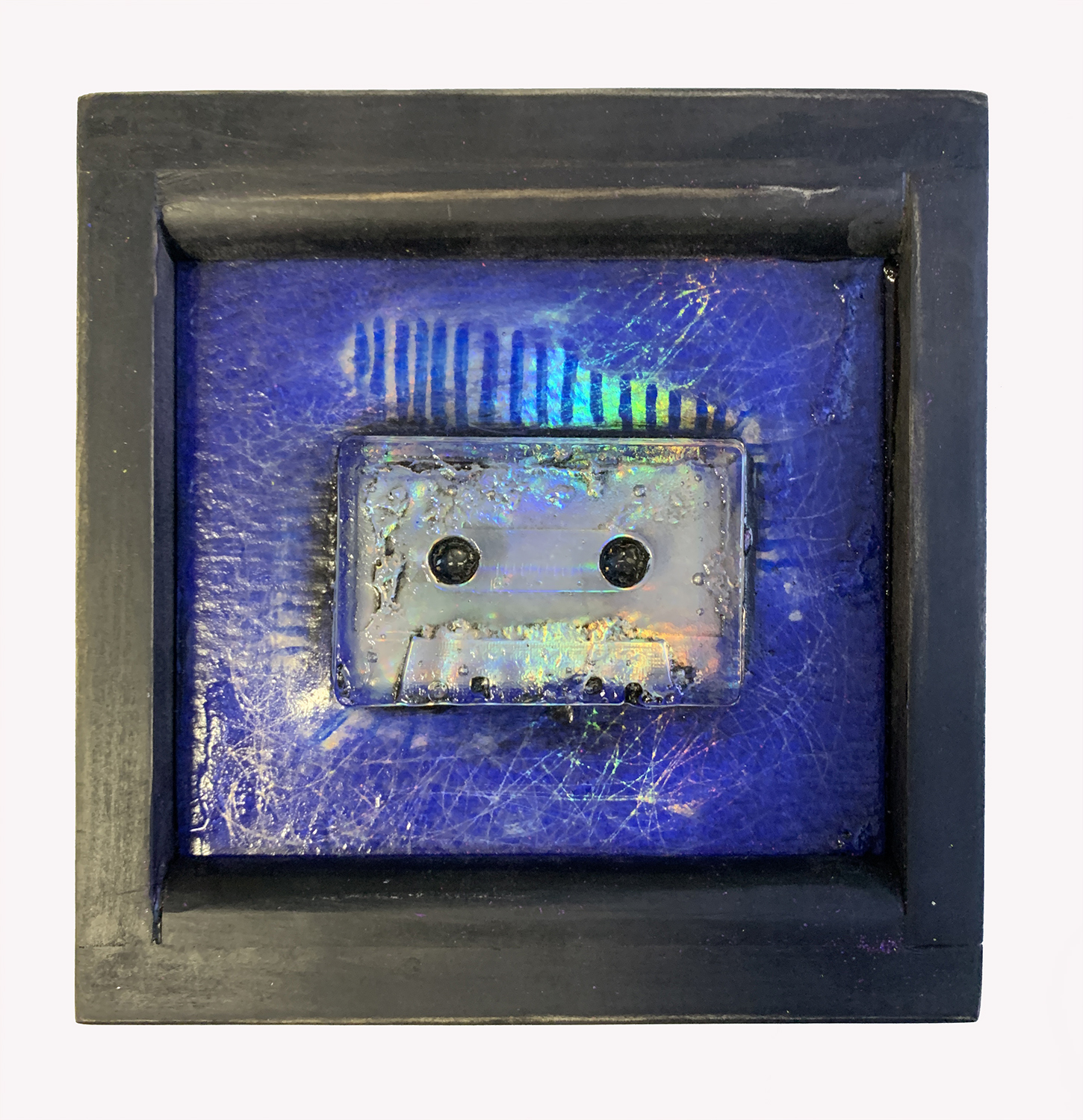 Sean Hennessey
The Proof of My Love Cassette 10, 2023
Glass, paint, wood, metallic card
8 ¾" x 8 ¾" x 2"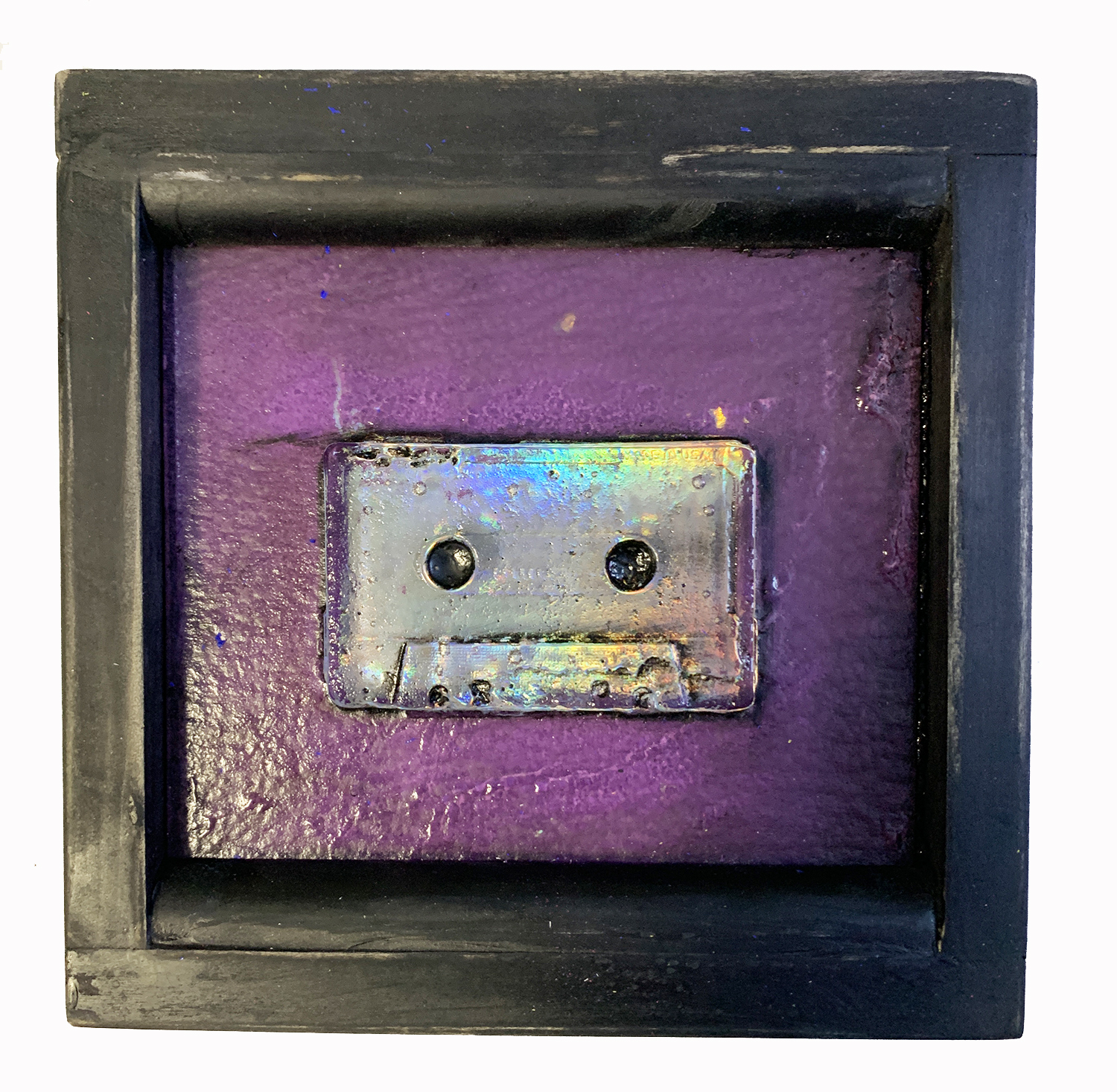 Sean Hennessey
The Proof of My Love Cassette 4, 2023
Glass, paint, wood, metallic card
8 ¾" x 8 ¾" x 2"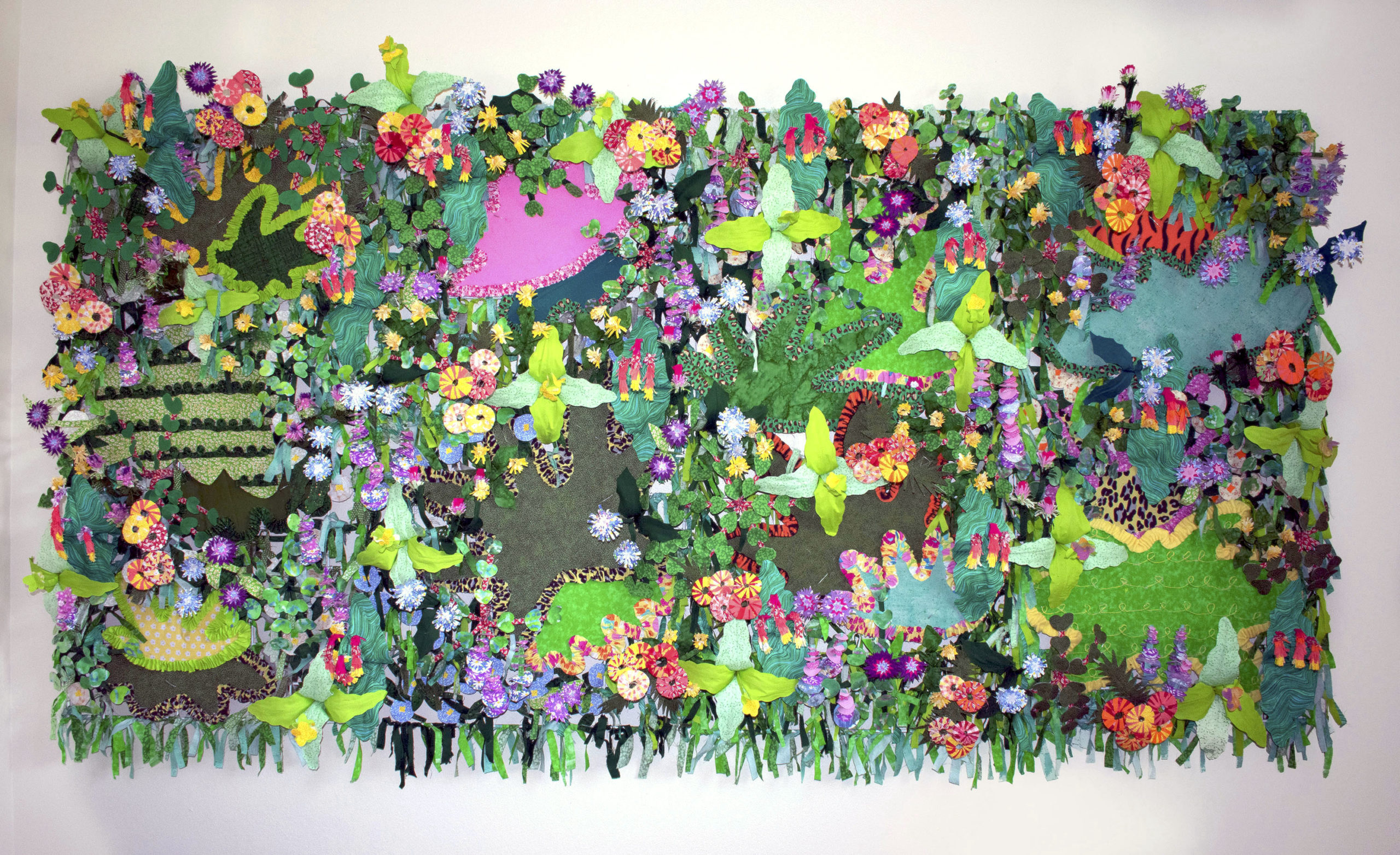 Nina Vichayapai
Home Here, 2020
Mixed fabric on steel panel
4′ x 8′ x 1′