We are so thrilled and grateful that Locally Sourced is getting great media love. Here are the two latest pieces on the show.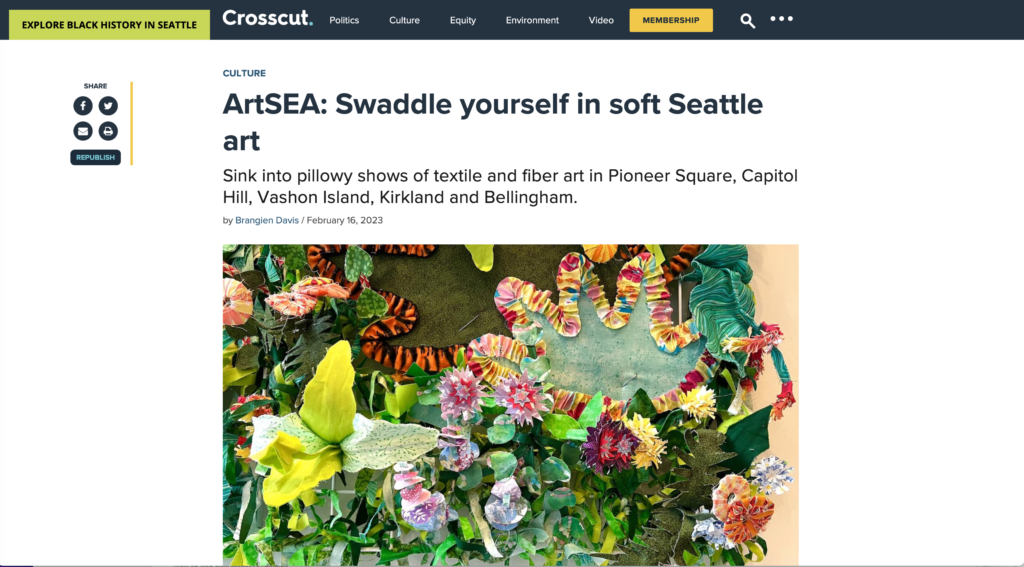 Brangien Davis gave the show's soft sculpture a nod in Crosscut.
And Margo from Crosscut, who had graciously written a swell show preview, was kind enough to reiterate the recommendation on KUOW.
Our sincere thanks to Brangien, Margo and Crosscut, as well as all the incredibly talented artists who make this fantastic show possible!