80 Days in August: 10 Years Duwamish River Artist Residency
November 19, 2022 – January 15, 2023
AMcE Creative Arts is pleased to present 80 Days in August: 10 Years Duwamish River Artist Residency, a group exhibition celebrating the 10th anniversary and final year of the Duwamish River Artist Residency. The show highlights the work of 13 of the residency artists, showcasing their unique practices in a variety of media, and will include an interactive, collective installation project.
Exhibiting artists include Ethan Bickel, Chris Crites, Sheila Coppola, Tim Cross, Sue Danielson, Linda Davidson, Robert Hardgrave, Amanda Knowles, Steve MacFarlane, Fiona McGuigan, Gene Gentry McMahon, Juliet Shen, and Gillian Theobald. (The residency includes current member Emily Gherard and past members David Kane and Jessica Dodge.)  
Images are select works from the exhibtion.
There will also be a printed show catalogue available at the gallery.
Click here for the show press release.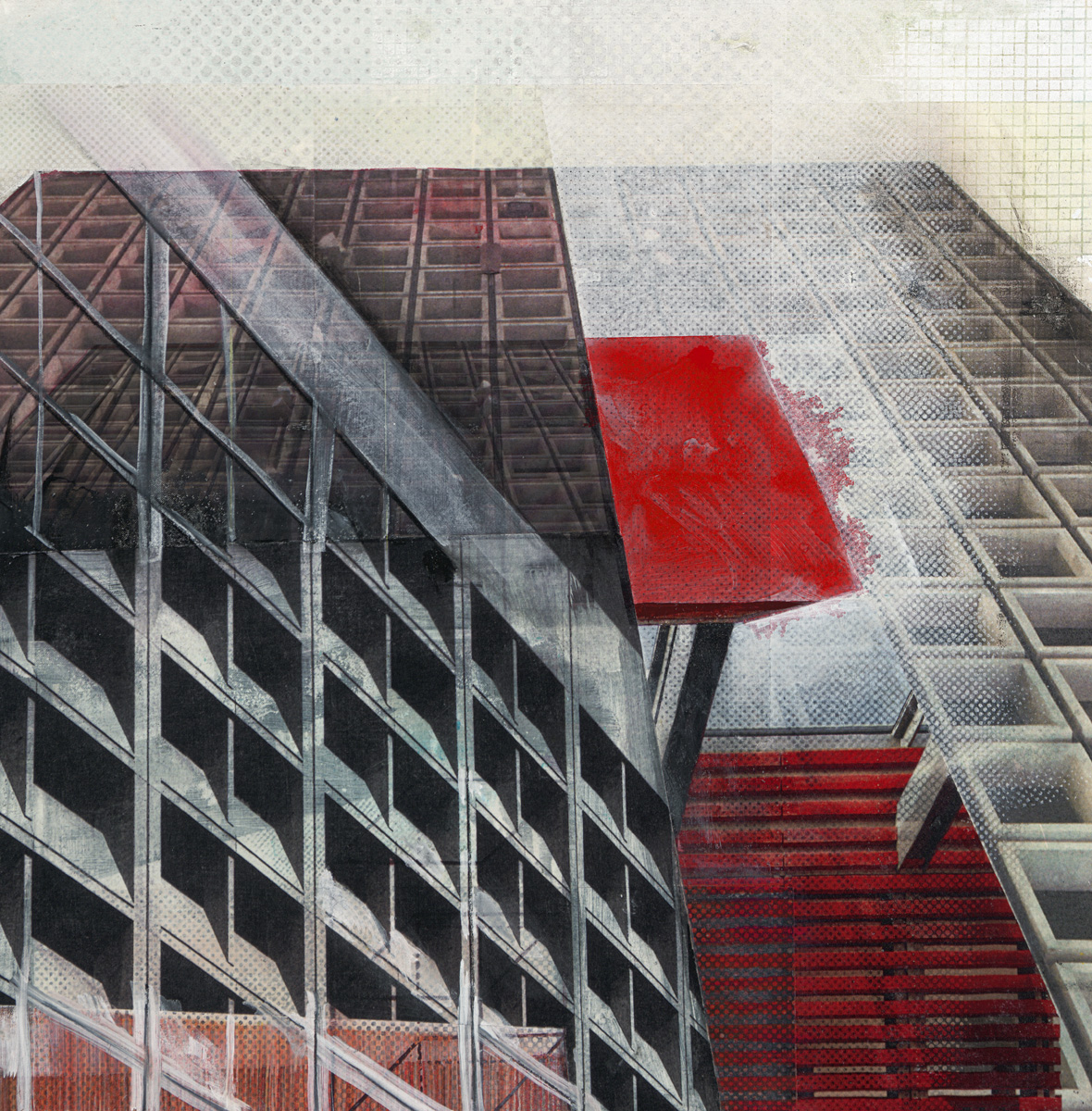 Amanda Knowles
Façade (Red), 2022
Screenprint, acrylic, acrylic transfer, graphite, colored pencil
19" x 19" framed
Courtesy of G. Gibson Projects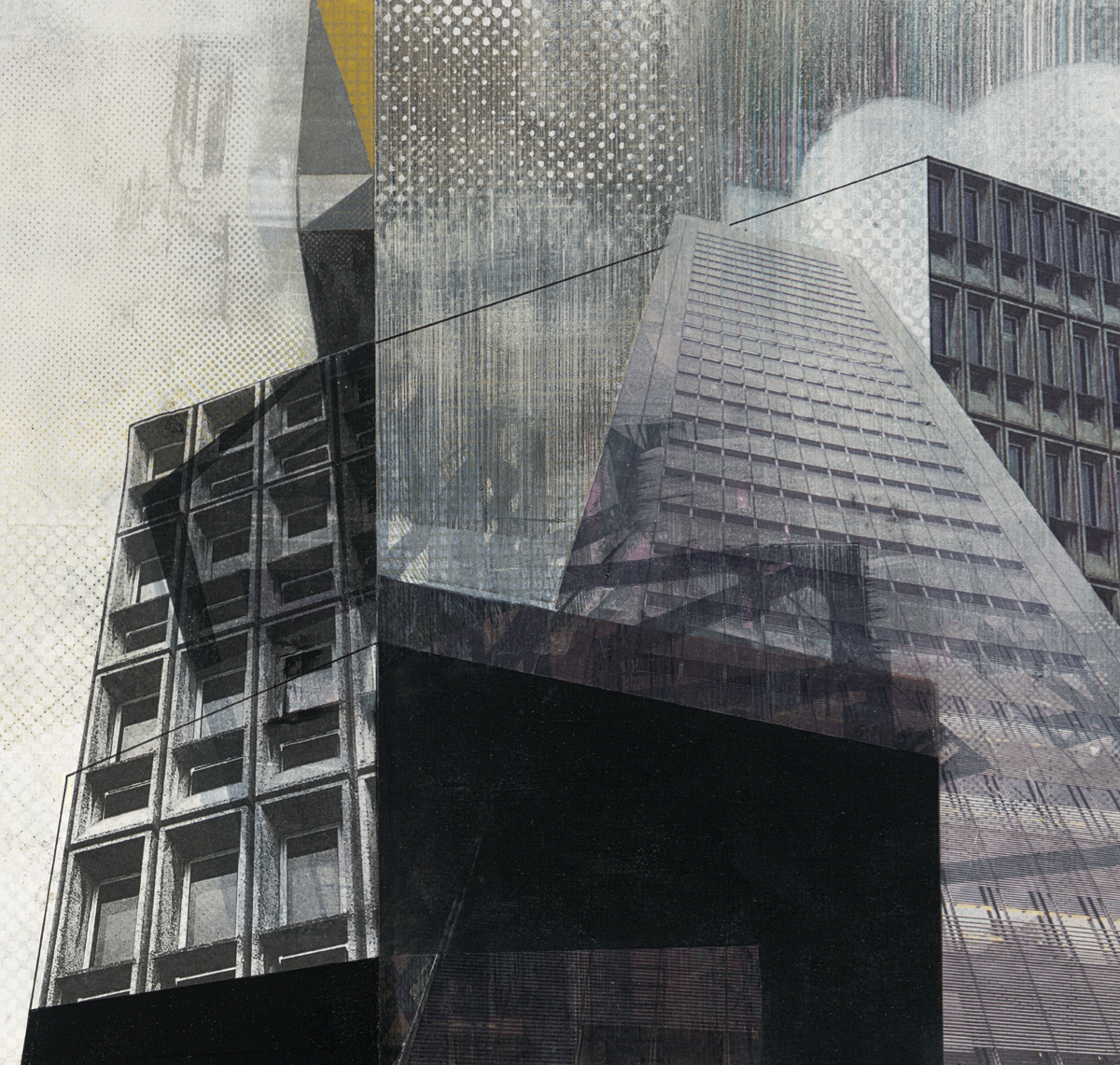 Amanda Knowles
Two Sides, 2022
Screenprint, acrylic, acrylic transfer, graphite, colored pencil
19" x 19" framed
Courtesy of G. Gibson Projects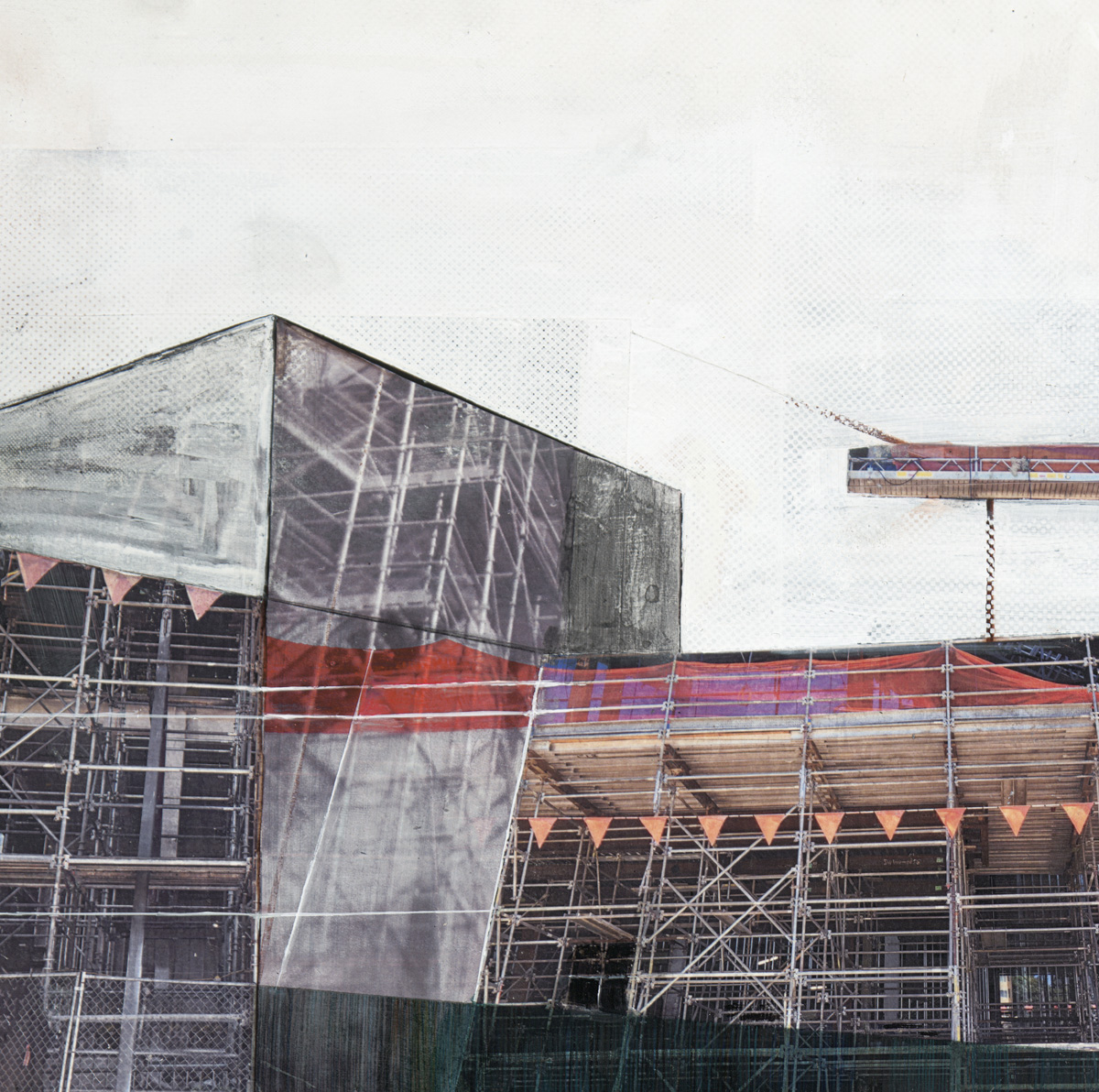 Amanda Knowles
Scaffolding, 2022
Screenprint, acrylic, acrylic transfer, graphite, colored pencil
19" x 19" framed
Courtesy of G. Gibson Projects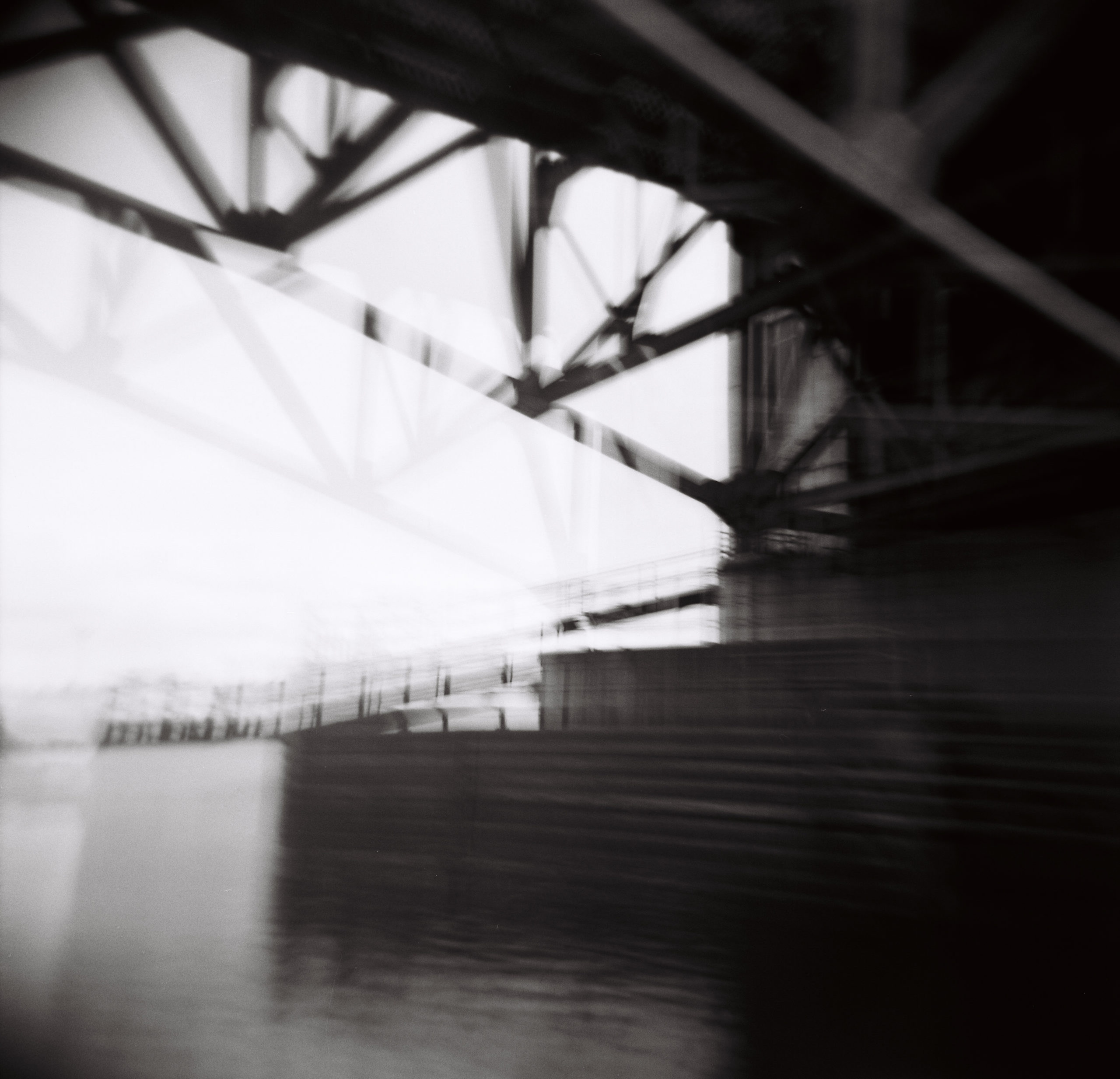 Amanda Knowles
Duwamish Waterway, 2022
Double-exposed black and white photograph
17" x 17" framed
Courtesy of G. Gibson Projects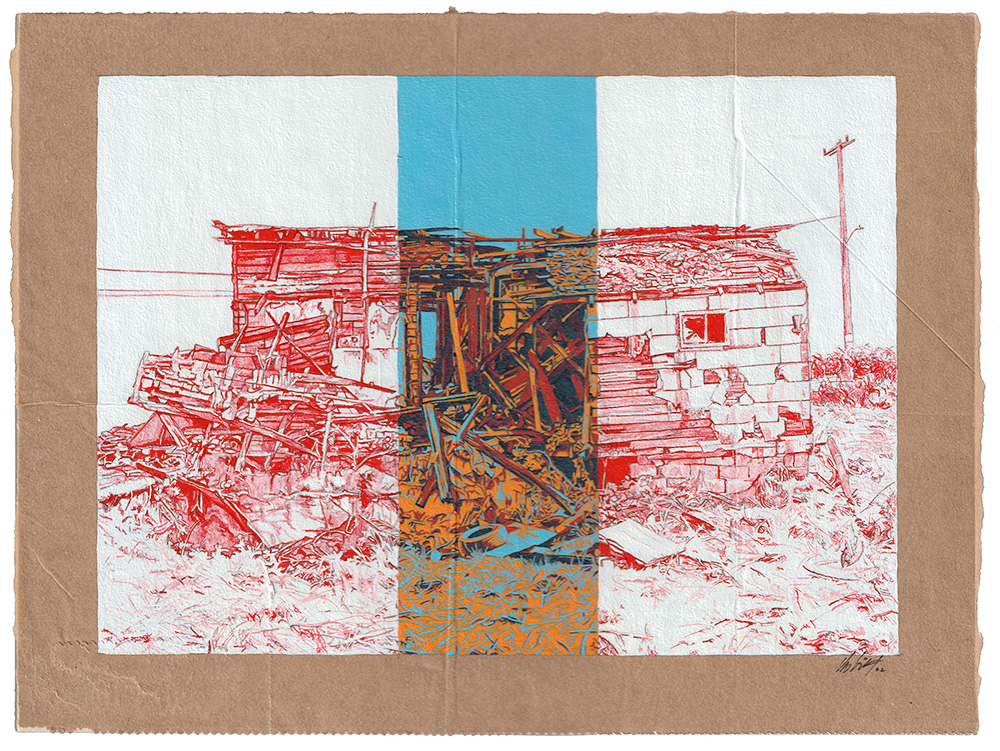 Chris Crites
Now there is a park there., 2022
Acrylic, ink, and acrylic on paper bag on panel
9" x 12" x 1"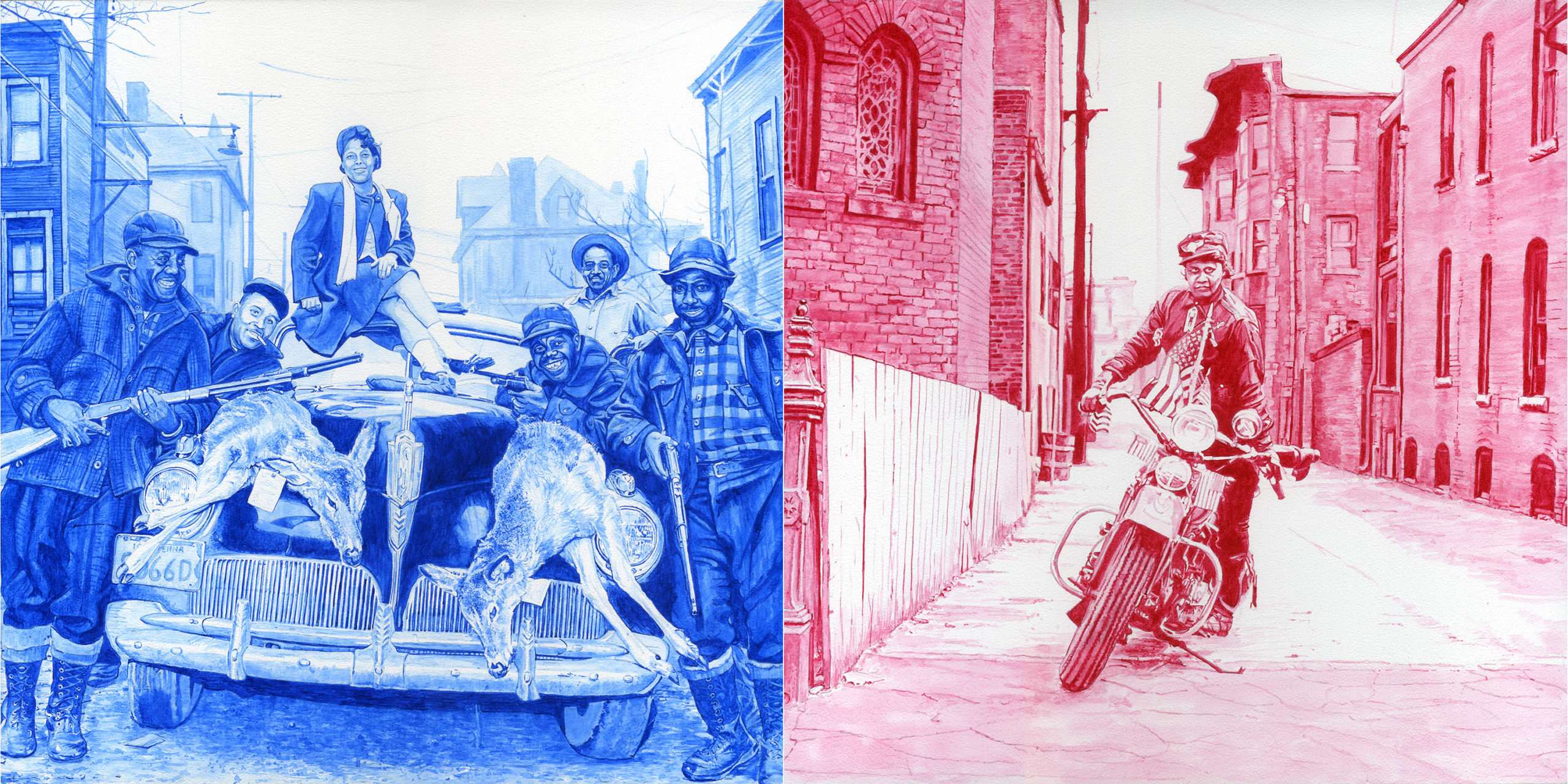 Chris Crites
Disconnections 2 (A) and Disconnections 2 (B) – And Almost Everyone had a Wonderful Weekend., 2019
Acrylic, ink on panel
10" x 10" x 1" each panel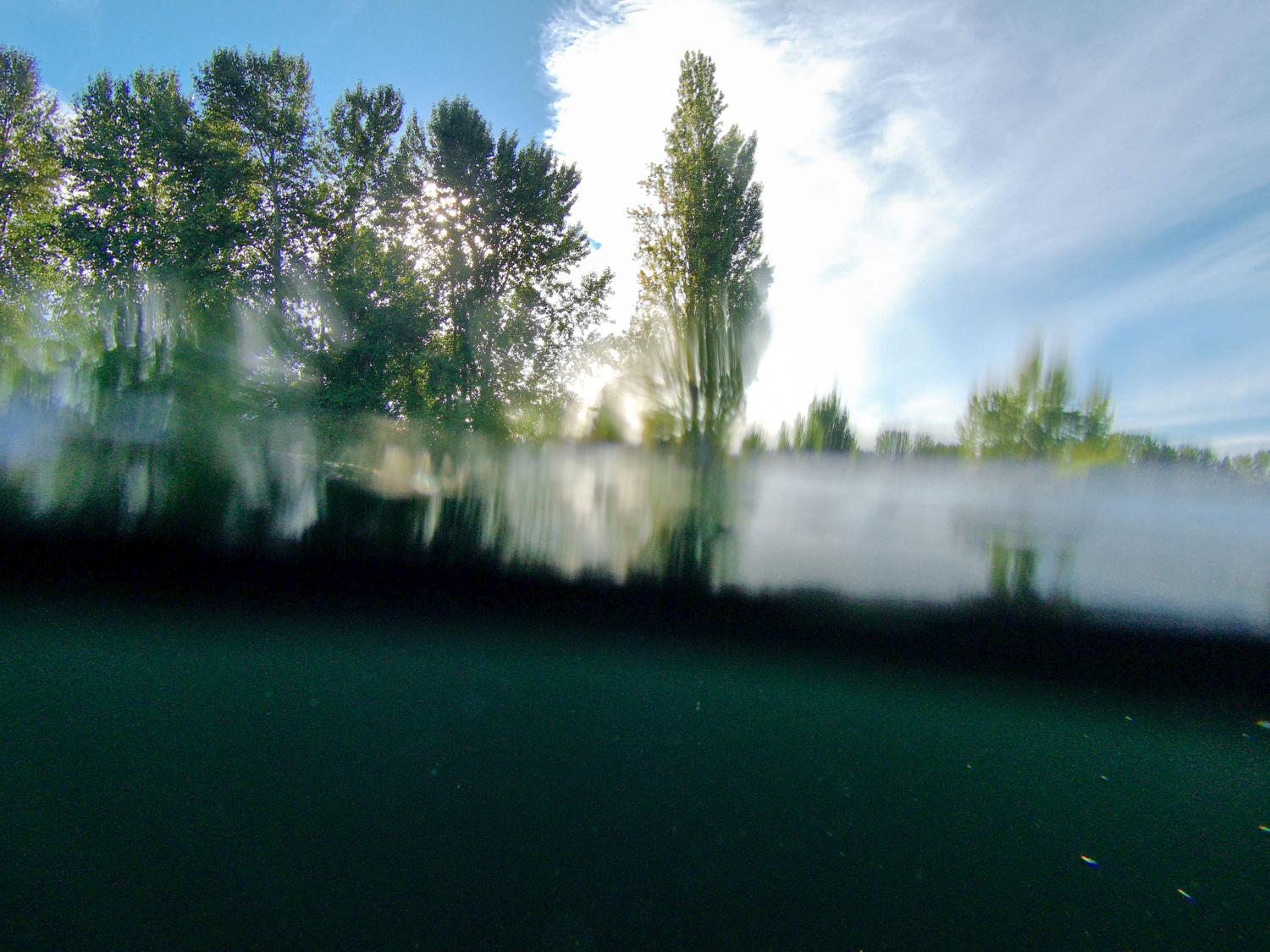 Ethan Bickel
Open Water – Dream of Summer, 2021
Photograph printed on Epson Exhibition Fiber paper with Epson Ultra Chrome Archival ink
17" x 22" framed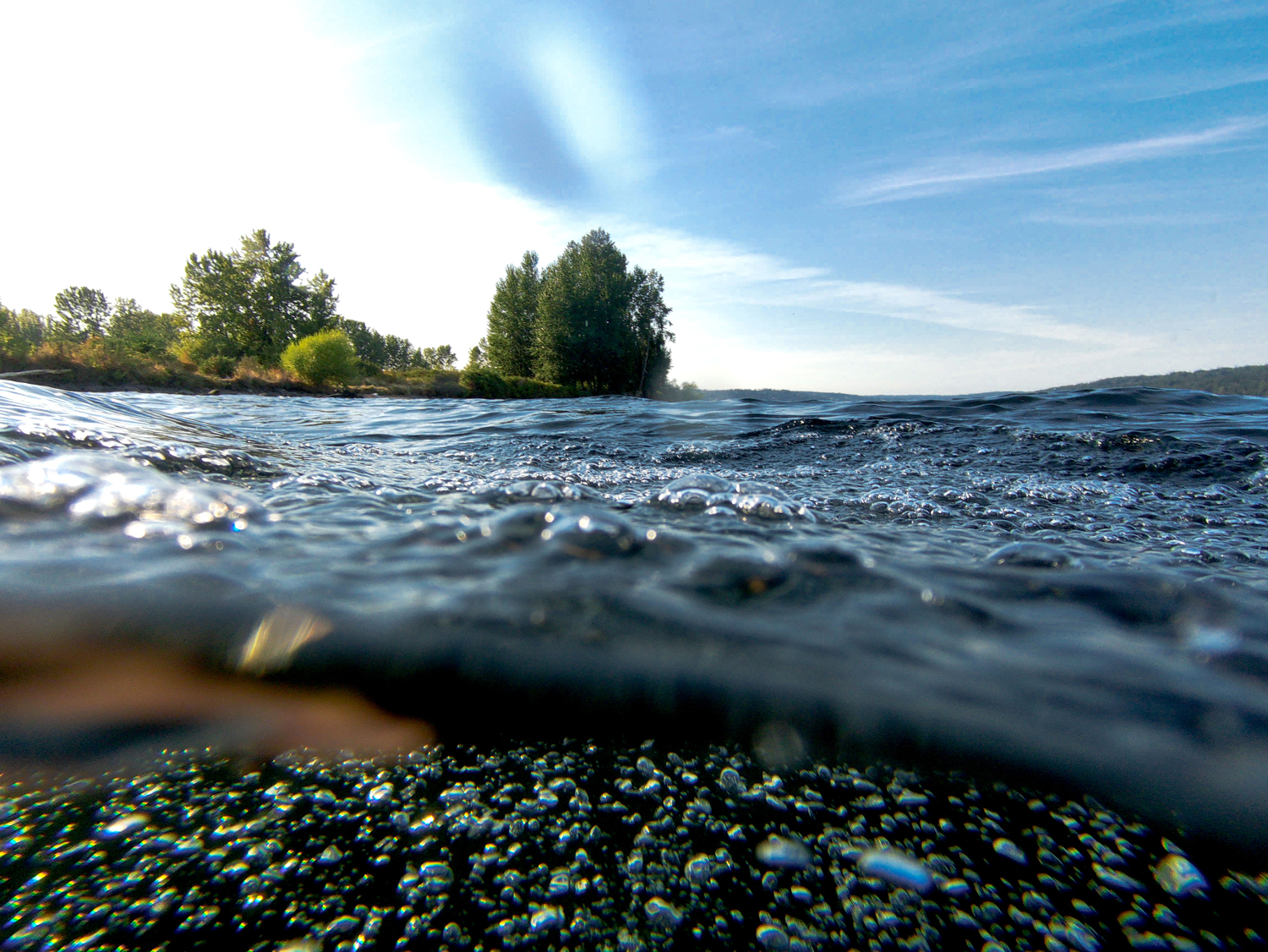 Ethan Bickel
Open Water – Bubbles, 2021
Photograph printed on Epson Exhibition Fiber paper with Epson Ultra Chrome Archival ink
17" x 22" framed

Ethan Bickel
Duwamish Diptych No. Five, 2015
Photograph on Somerset Enhanced Velvet paper with Epson Ultra Chrome Archival ink
14 ¼" x 24 ¼" framed

Ethan Bickel
Duwamish Diptych No. Two, 2015    
Photograph on Somerset Enhanced Velvet paper with Epson Ultra Chrome Archival ink
14 ¼" x 24 ¼" framed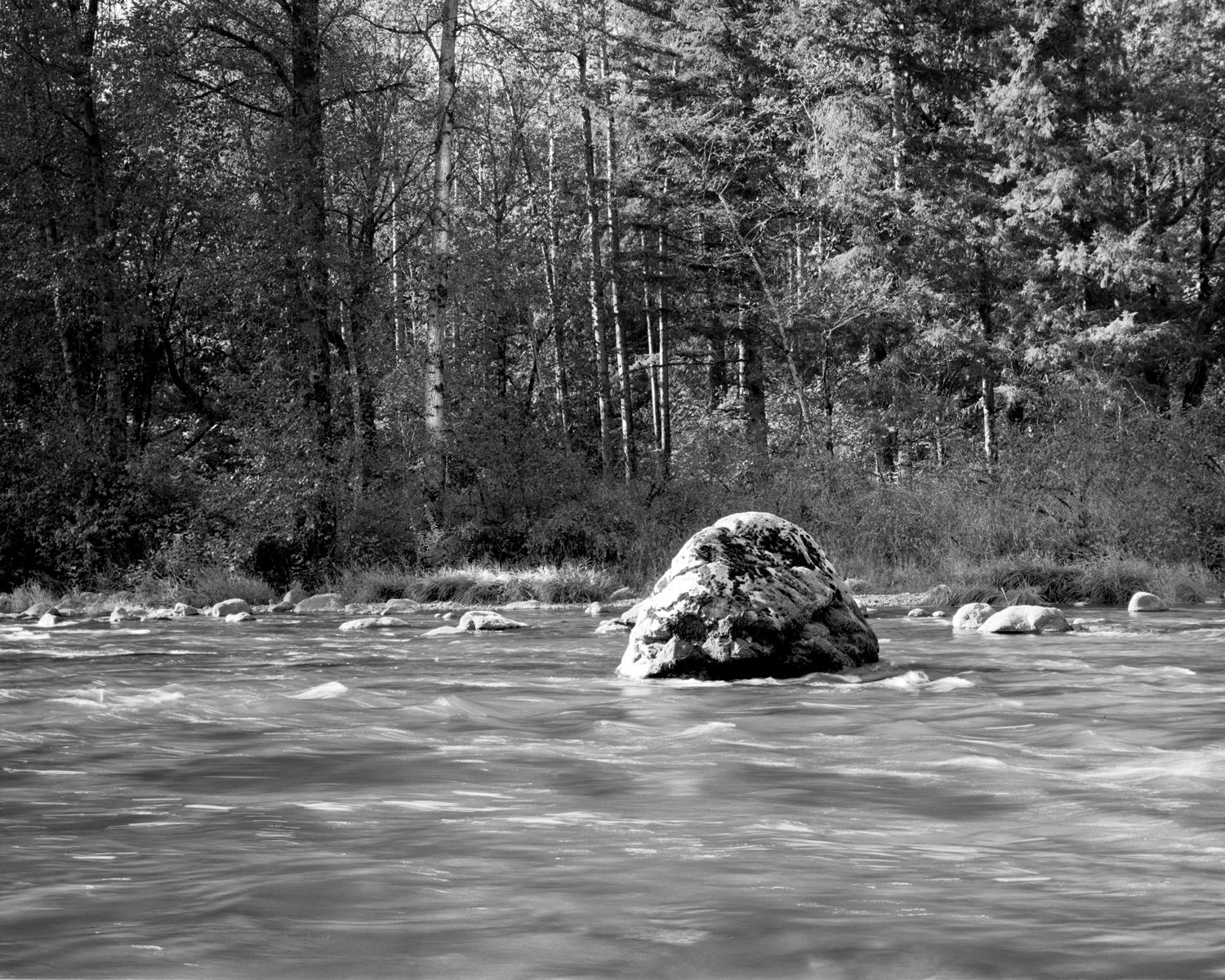 Ethan Bickel
Green River Solo Rock, 2022
Photograph printed on Entrada Rag Textured paper with Epson Ultra Chrome Archival ink
22 ½" x 26" framed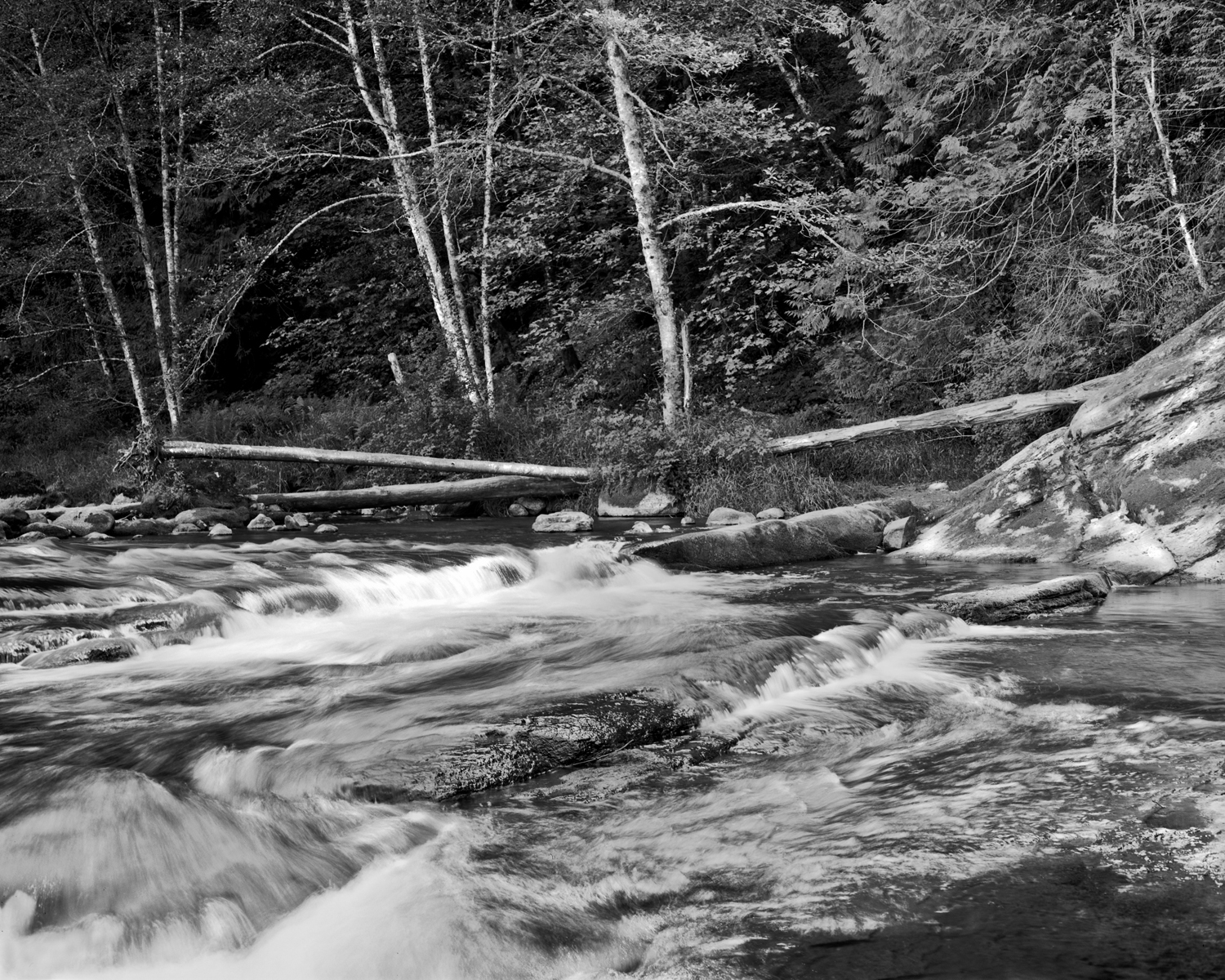 Ethan Bickel
Green River Rapids, 2022
Photograph printed on Entrada Rag Textured paper with Epson Ultra Chrome Archival ink
22 ½" x 26" framed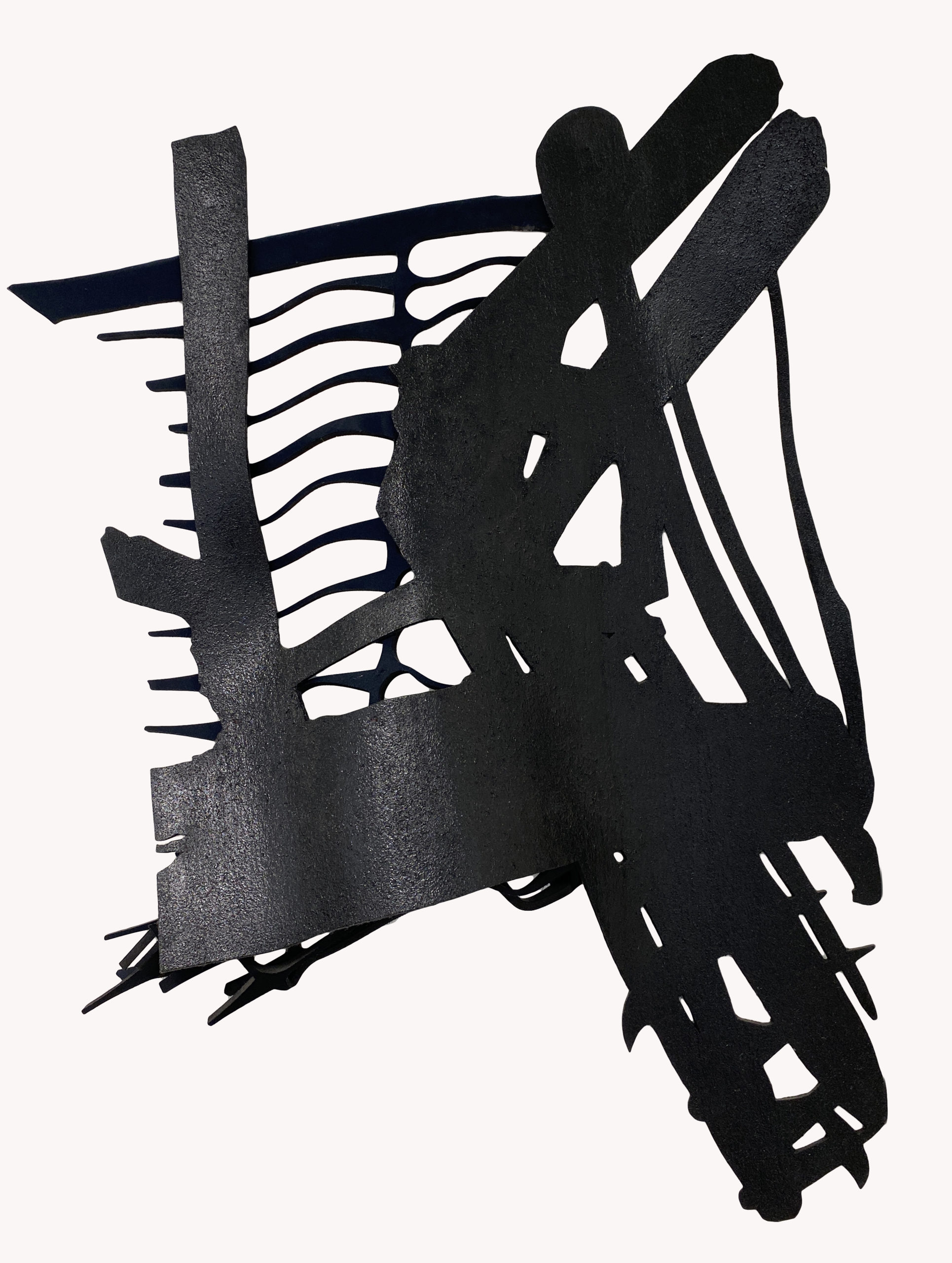 Fiona McGuigan
Process Manifests Form, 2018
Industrial felt, neoprene, dye
64" x 45" x 6"
Fiona McGuigan
Spatial Reflections, 2018
Acrylic, transparency, spray paint, transfer on wood
17" x 11" sold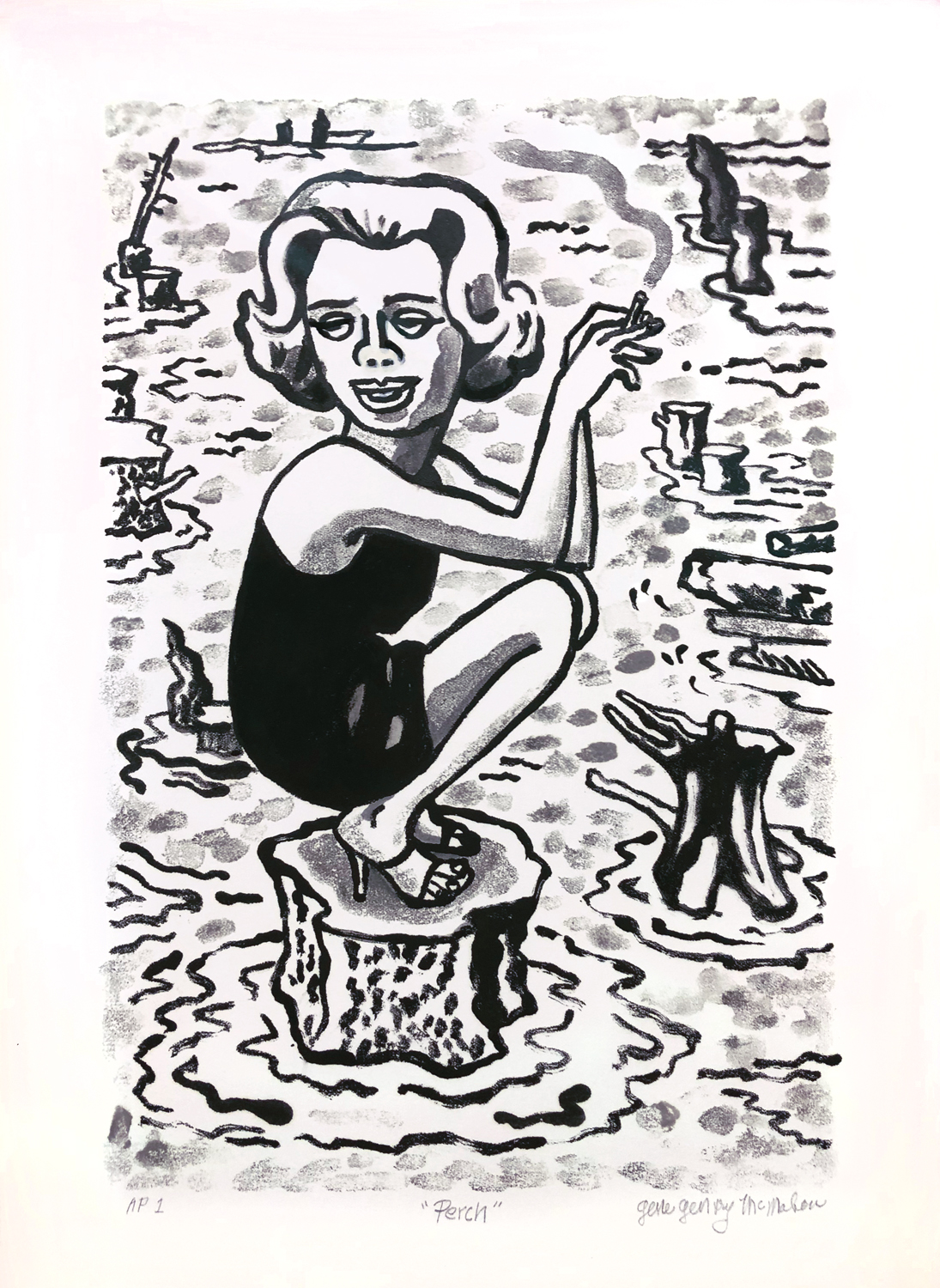 Gene Gentry McMahon
Perch l, 2020
Monoprint on archival paper, AP 2
16" x 12" framed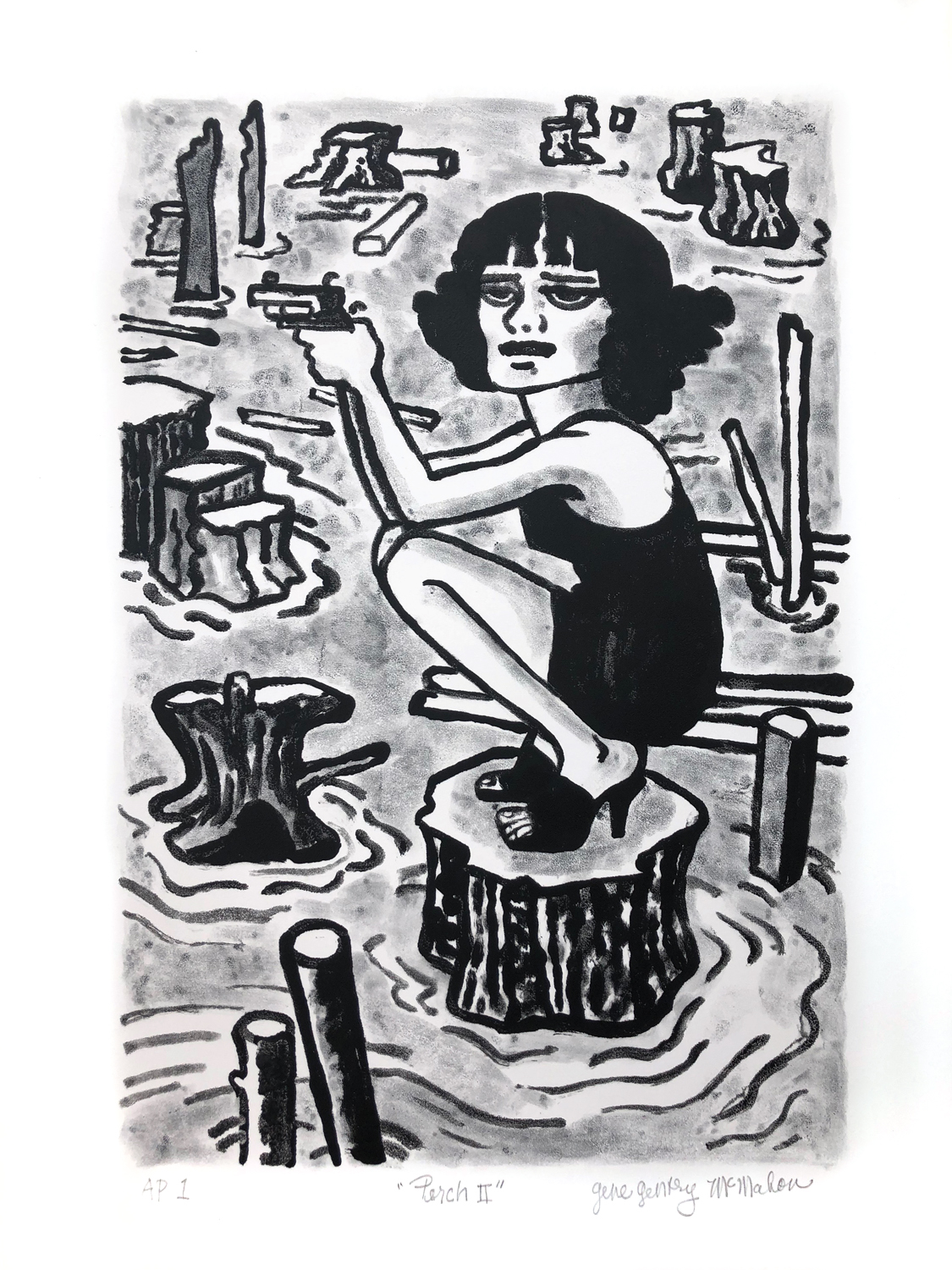 Gene Gentry McMahon
Perch ll, 2020
Monoprint on archival paper, AP 1
16" x 12" framed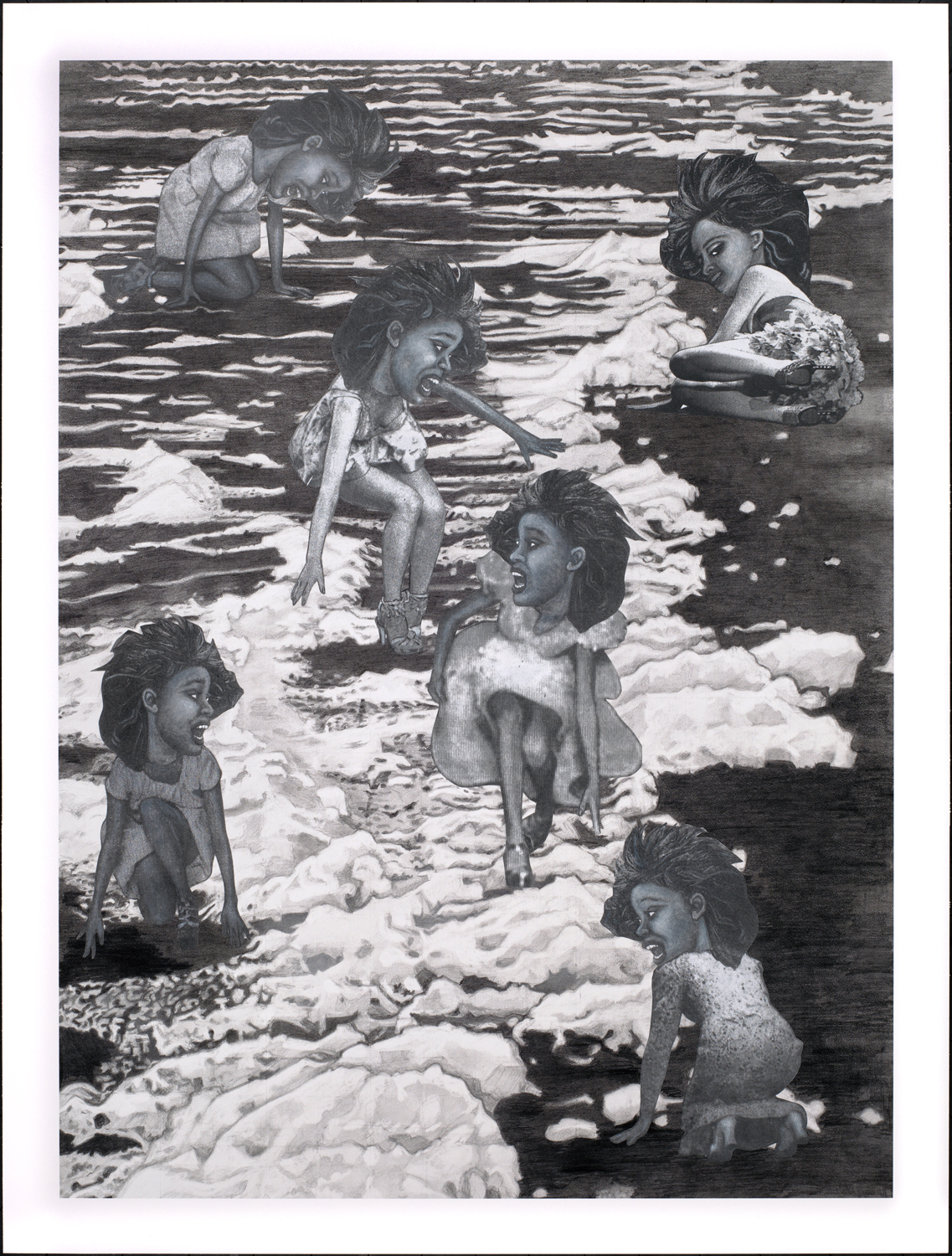 Gene Gentry McMahon
Hard Landing, 2022
Mixed media collage on archival pigment print
36" x 28" framed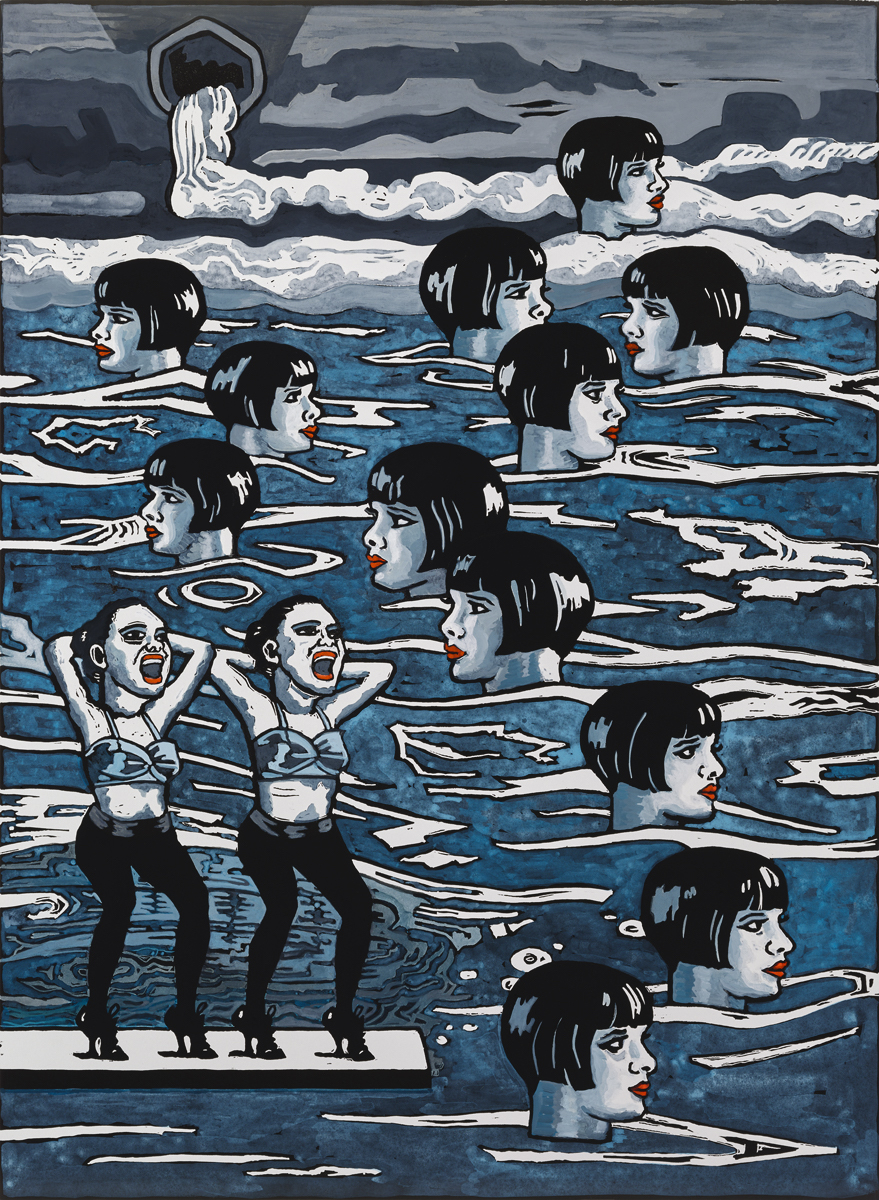 Gene Gentry McMahon
Sirens Convene, 2022
Hand colored relief print
39" x 30 ½" framed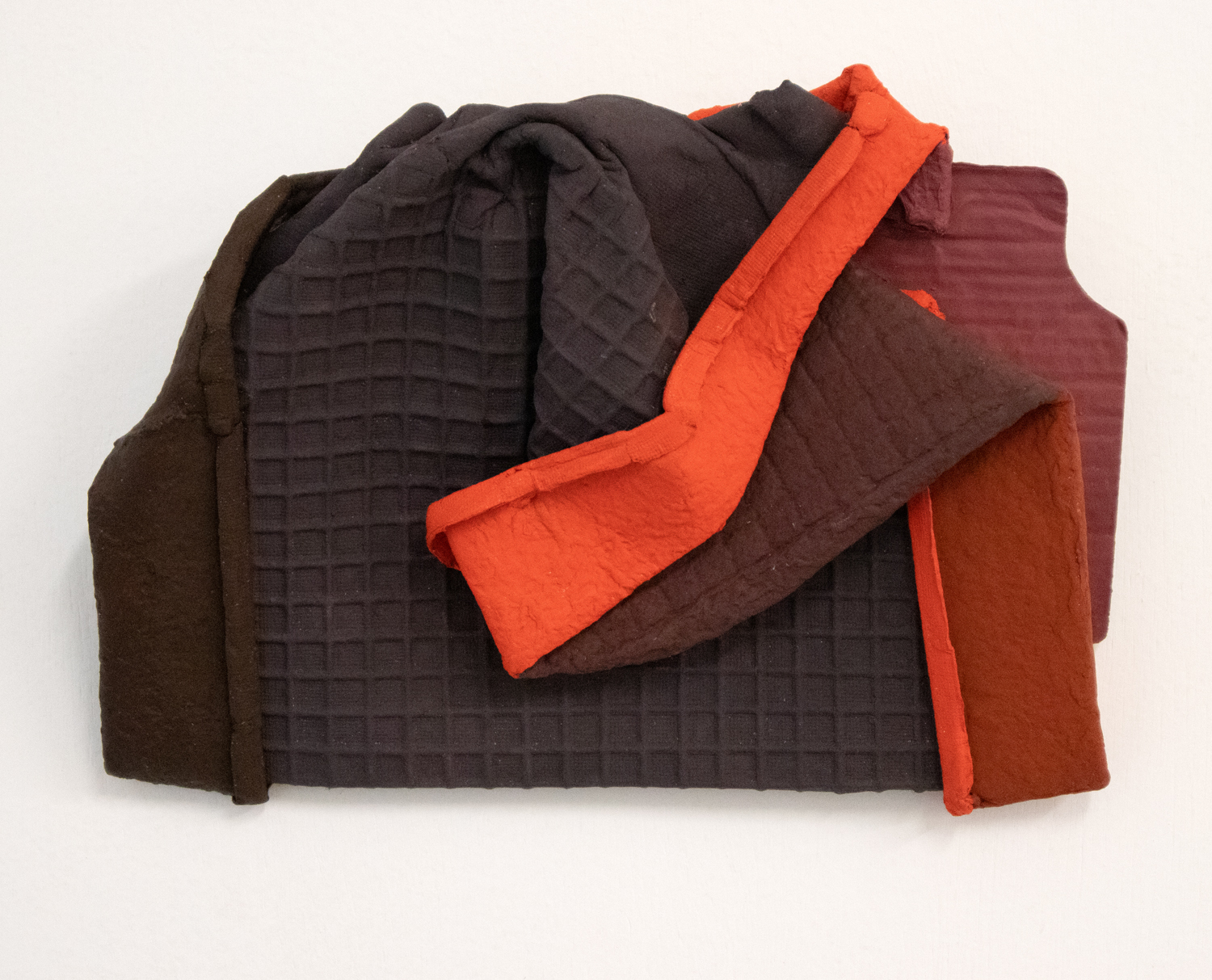 Gillian Theobald
5-12-2021
Found packaging, acrylic, glue
12″ x 15″ framed 
Courtesy of studio e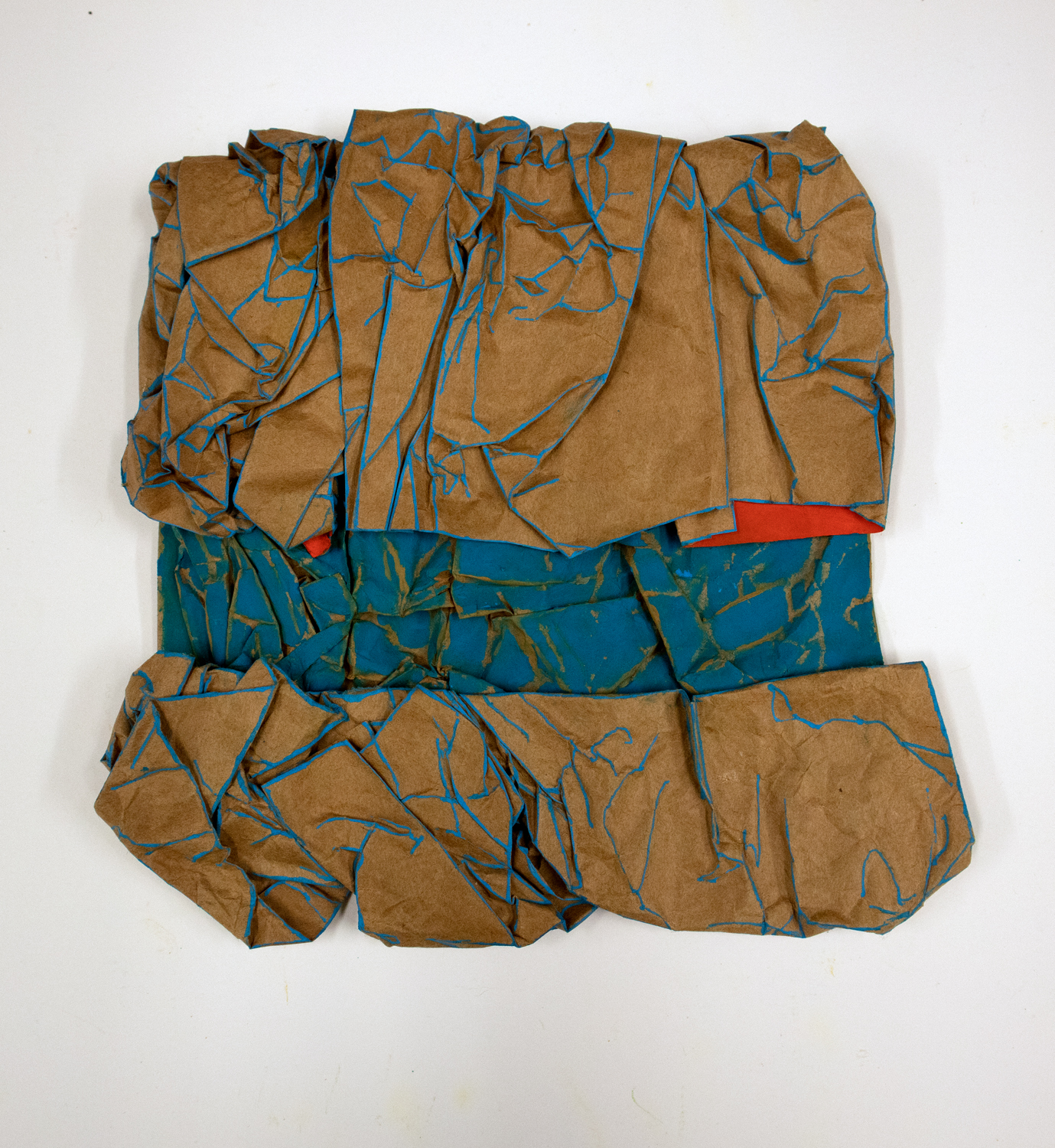 Gillian Theobald
8-16-2022
Found packaging, acrylic, glue
15″ x 12″ framed sold
Courtesy of studio e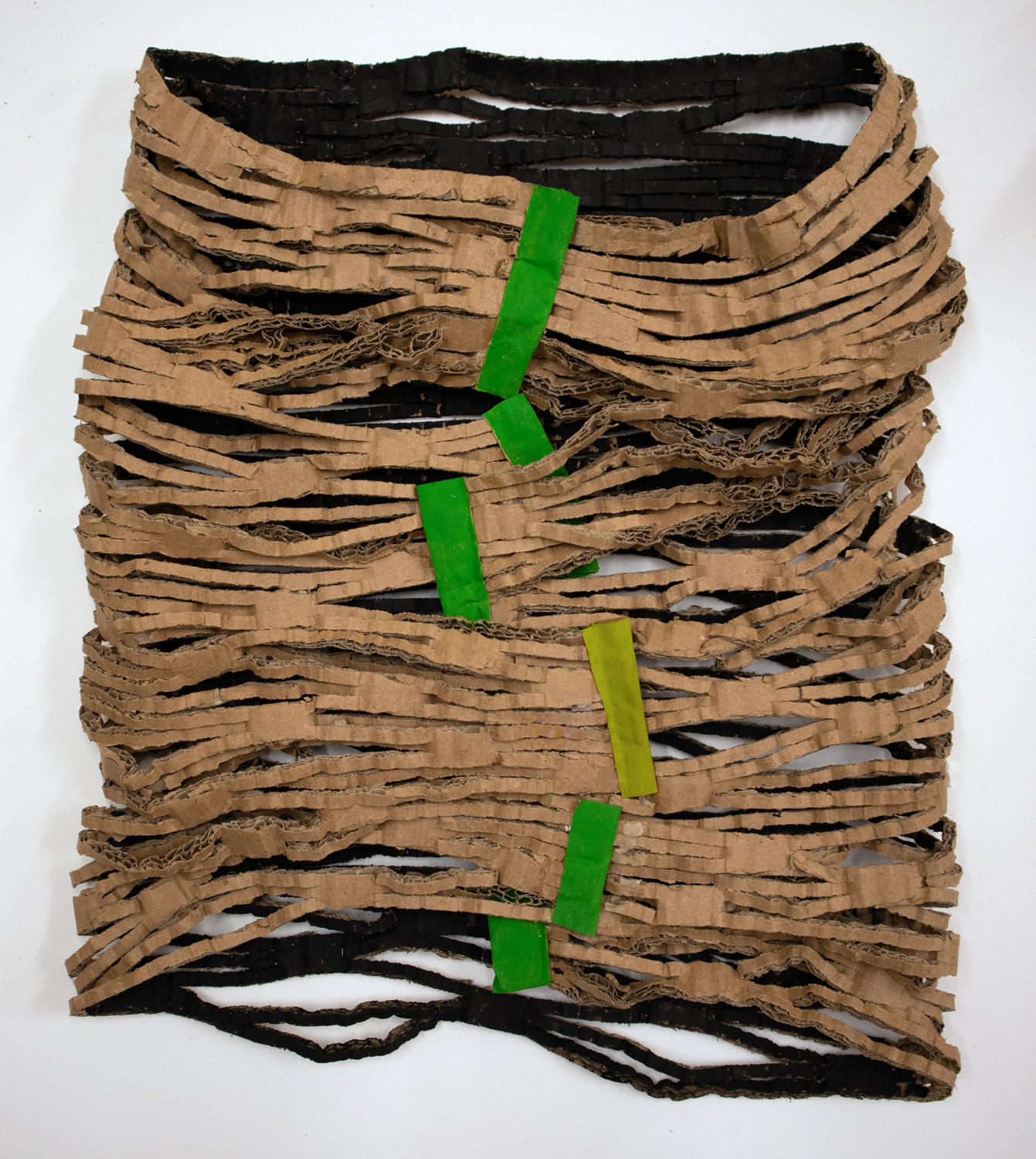 Gillian Theobald
8-10-2021
Found packaging, acrylic, glue
21 ¼" x 17 ¼"
Courtesy of studio e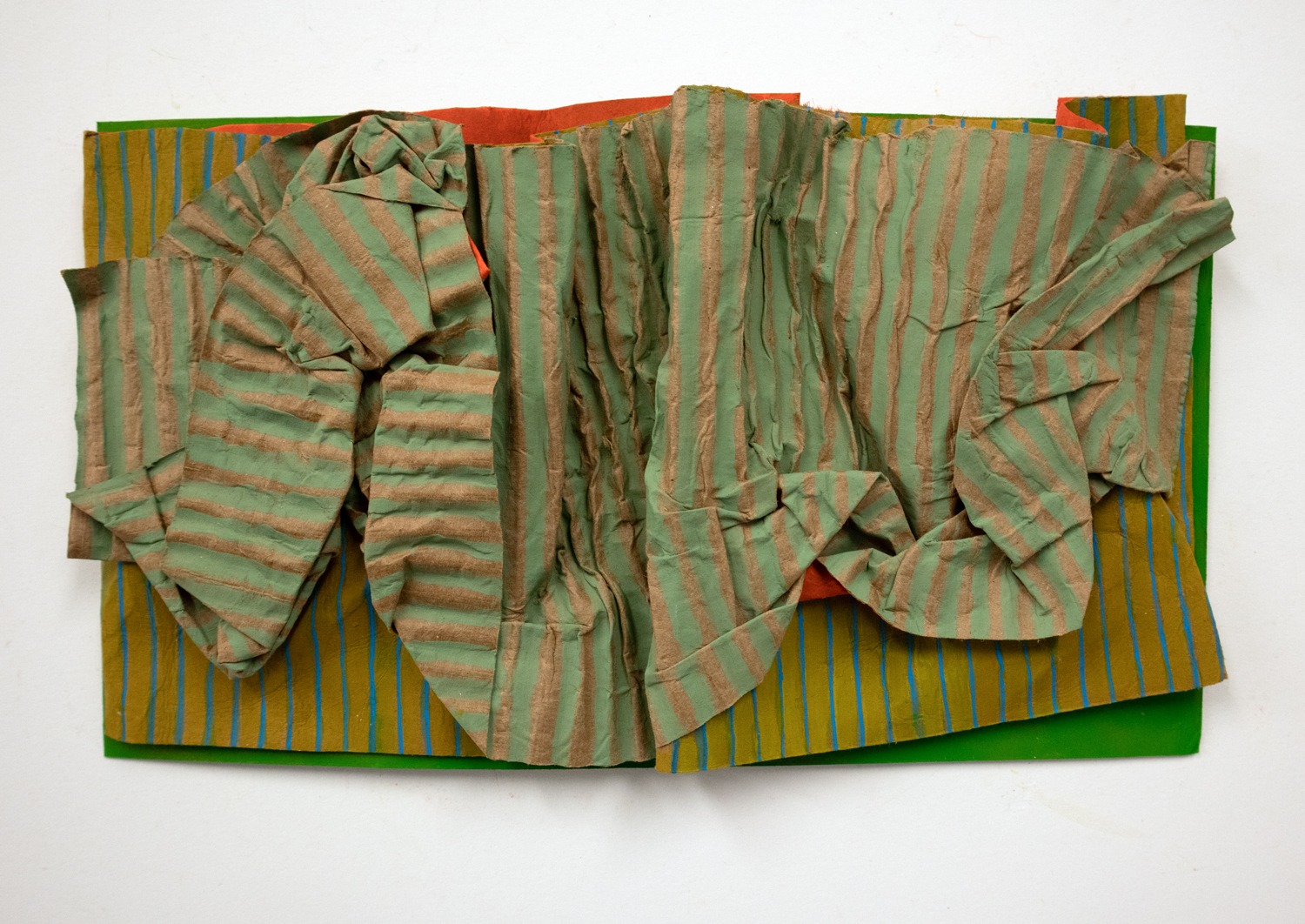 Gillian Theobald
1-30-2022
Found packaging, acrylic, glue
12″ x 15″
Courtesy of studio e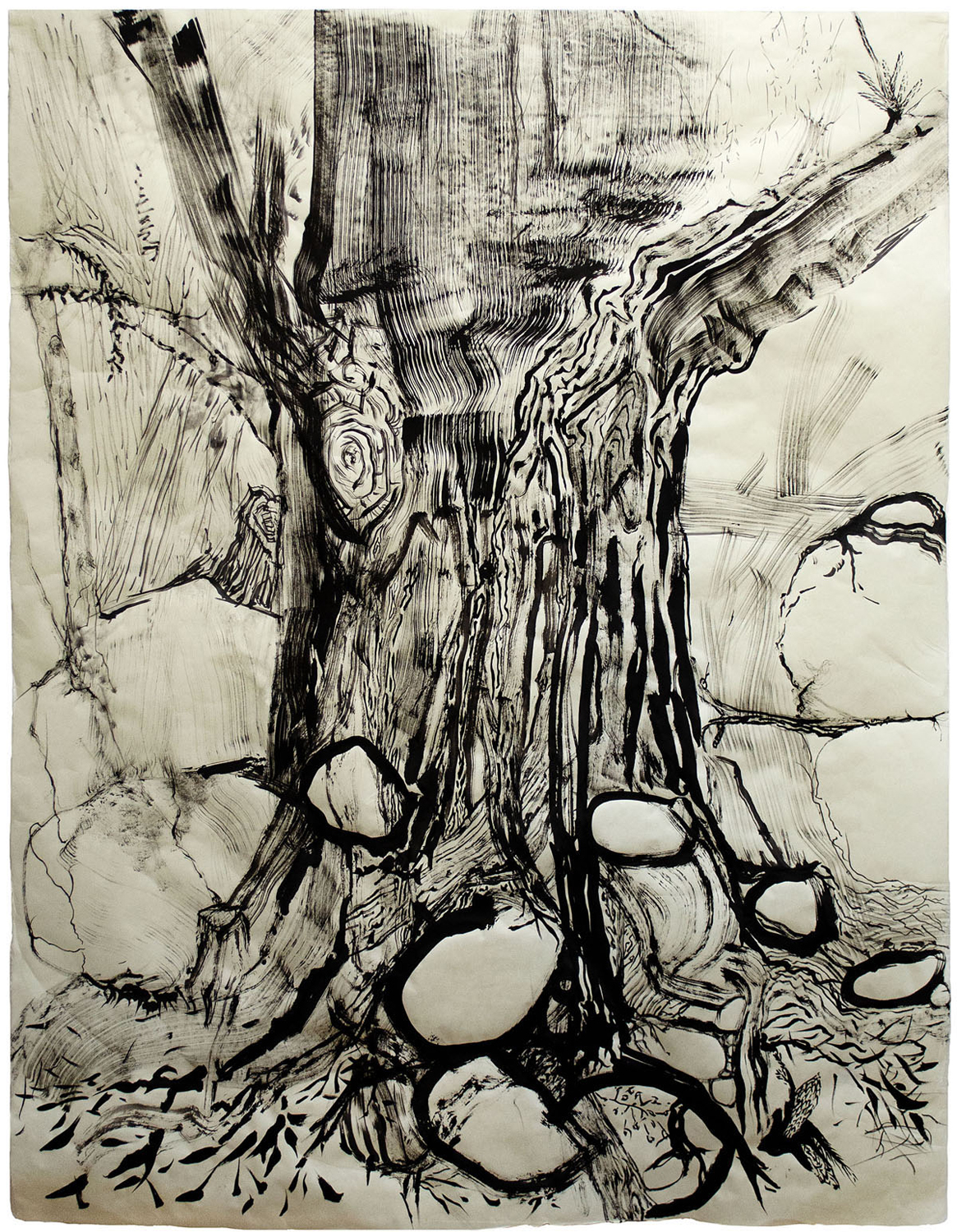 Juliet Shen
Rocky Start, 2021
Ink on pale green Kitakata paper
50" x 38"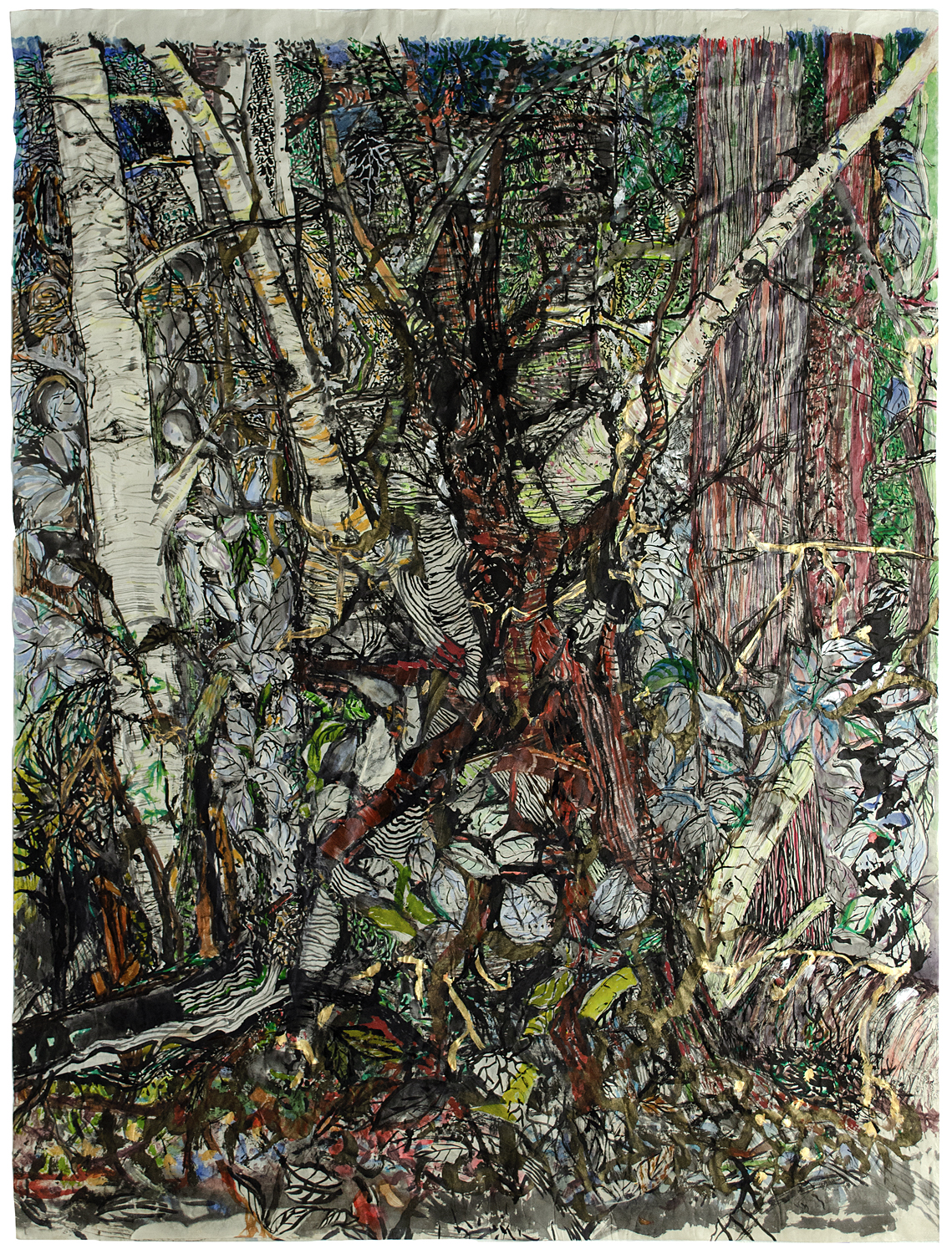 Juliet Shen
Lost In Woods, 2022
Ink and acrylic paint on pale green Kitakata paper with collaged elements
50" x 38"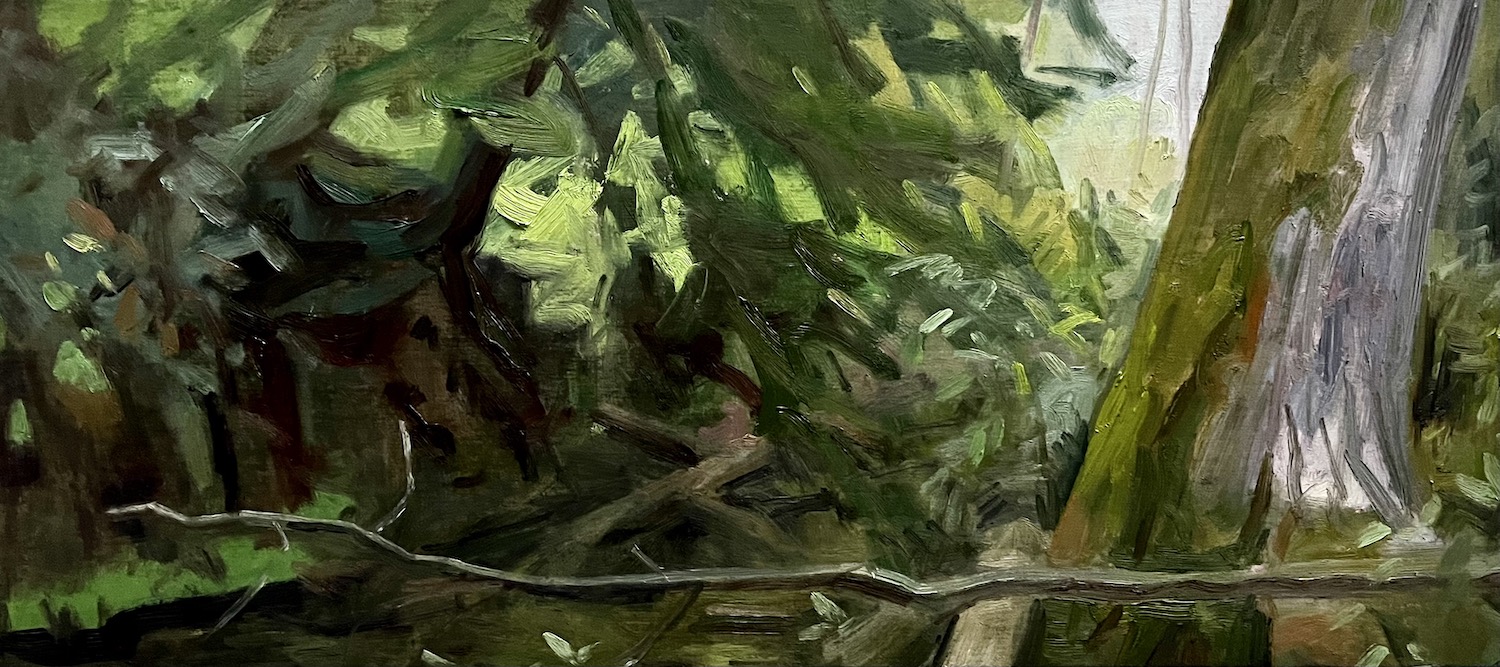 Linda Davidson
10 10 22
oil on fabric on panel
10" x 22"
Courtesy of G. Gibson Gallery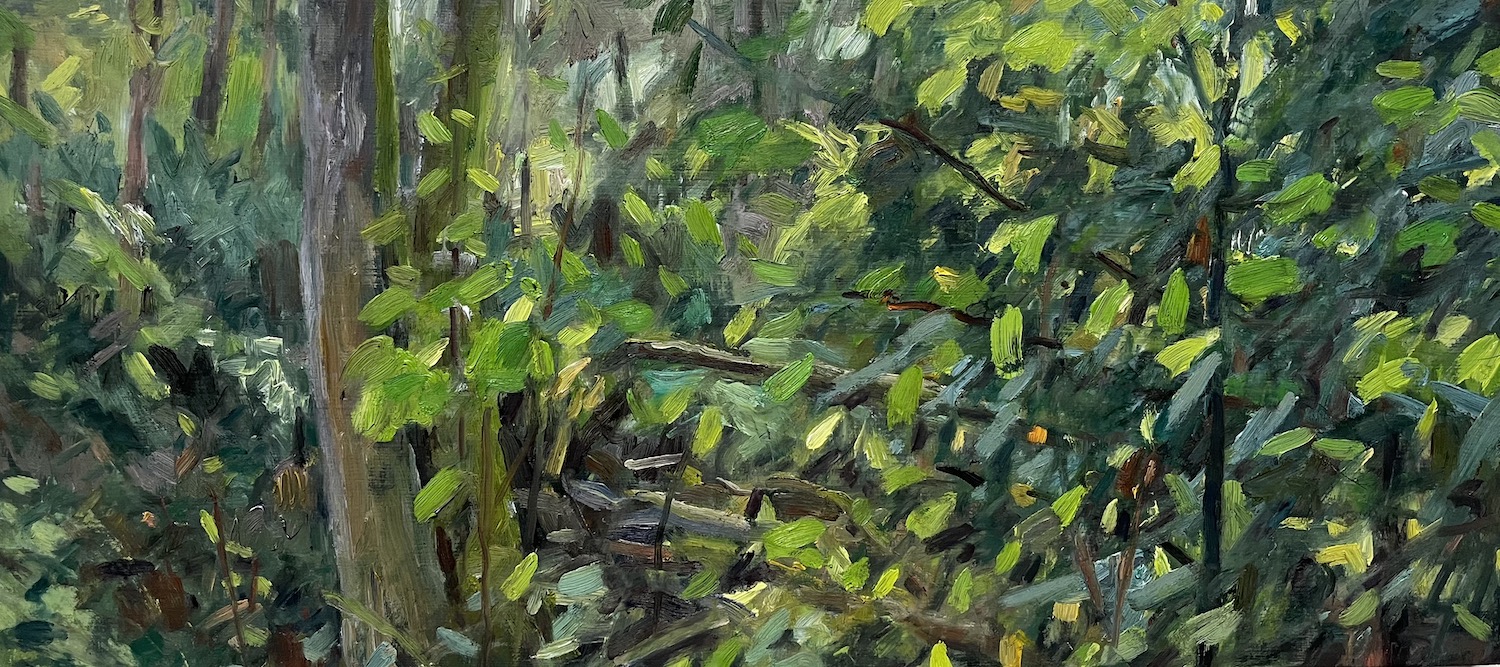 Linda Davidson
10 08 22
oil on fabric on panel
10" x 22"
Courtesy of G. Gibson Gallery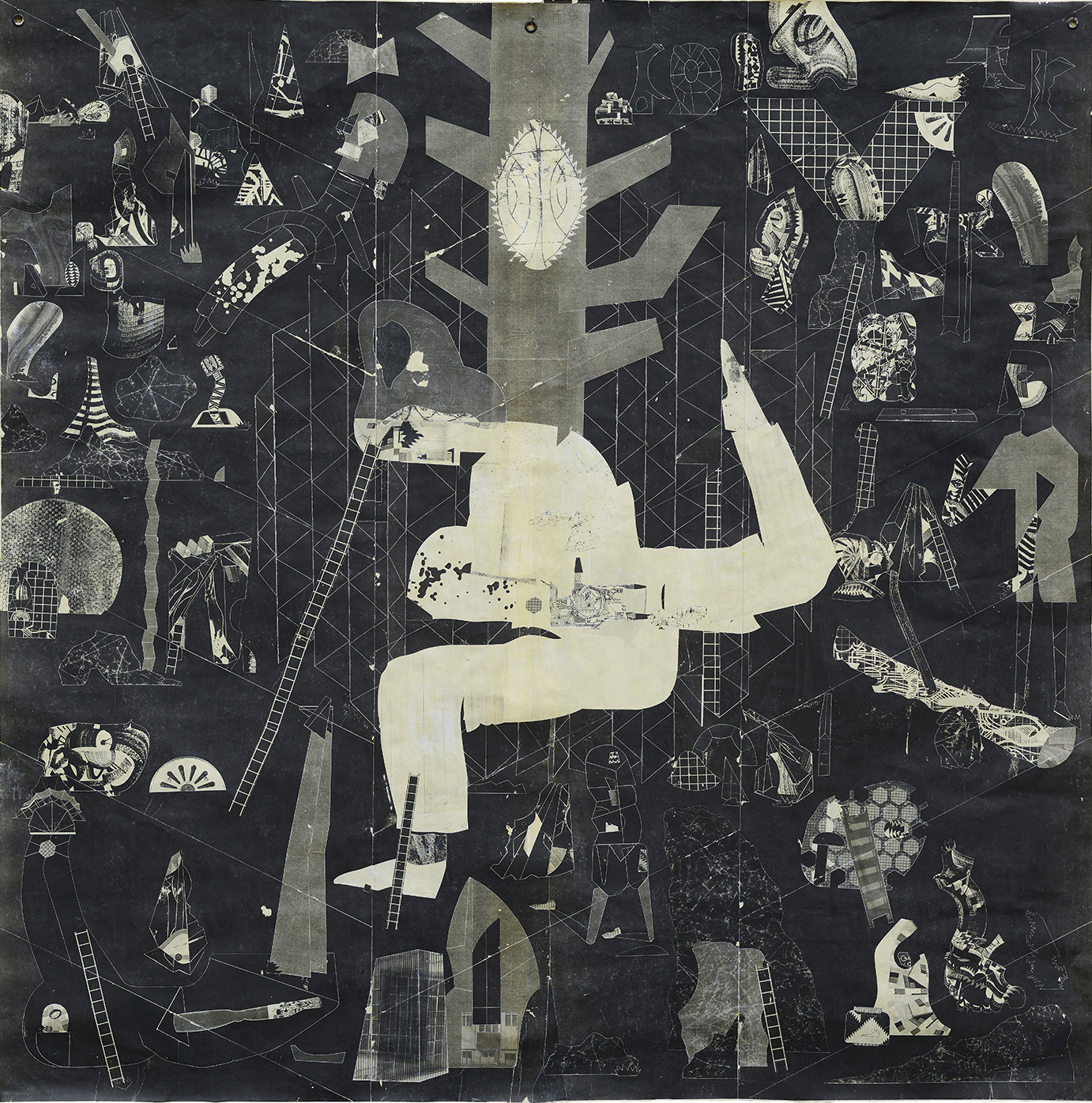 Robert Hardgrave
Retirement Fund, 2014
Acrylic toner transfer on paper
72" x 72″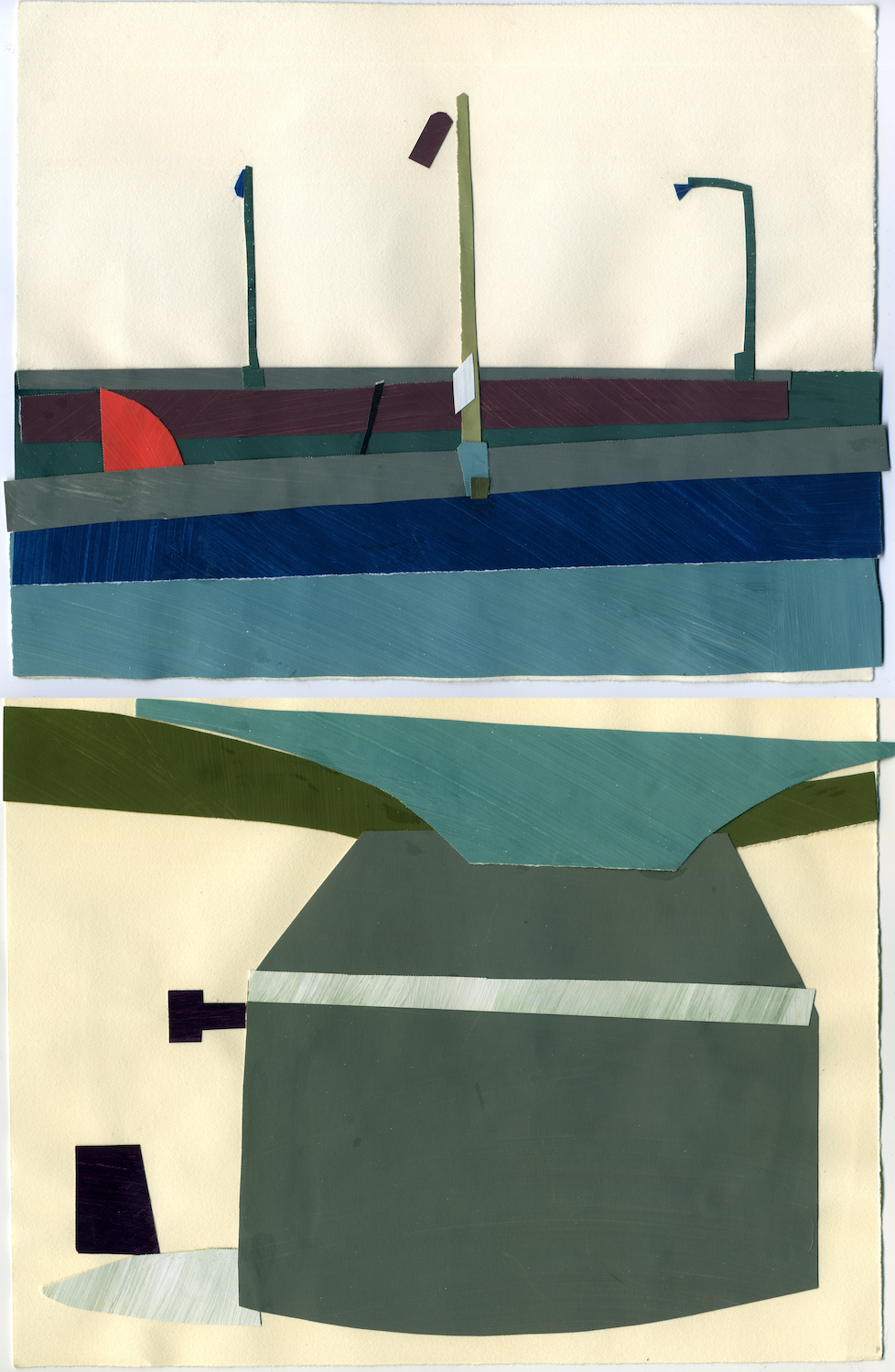 Robert Hardgrave
Turnstyle, 2012
Painted paper collage
18" x 12"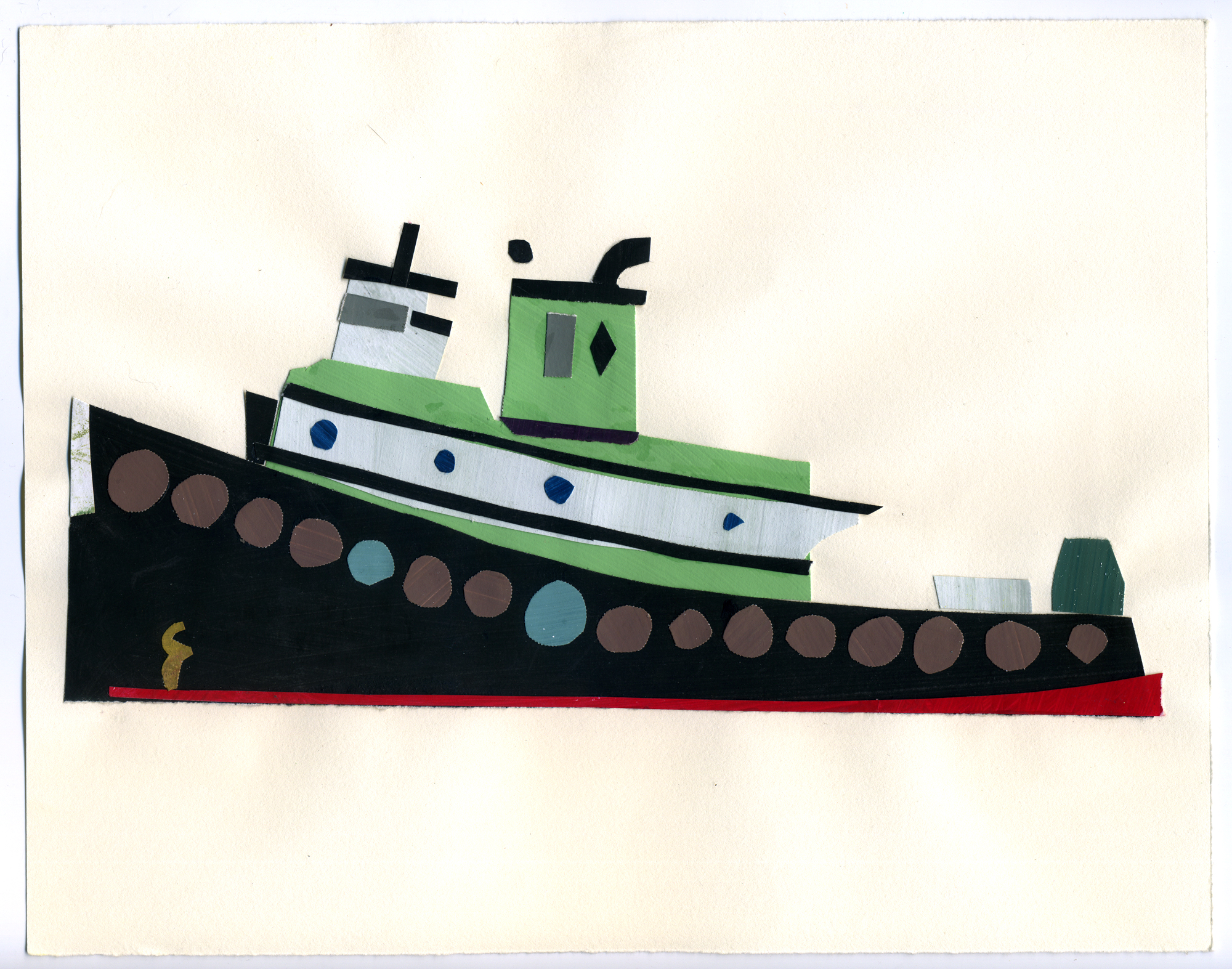 Robert Hardgrave
Tug, 2012
Painted paper collage
9" x 12" sold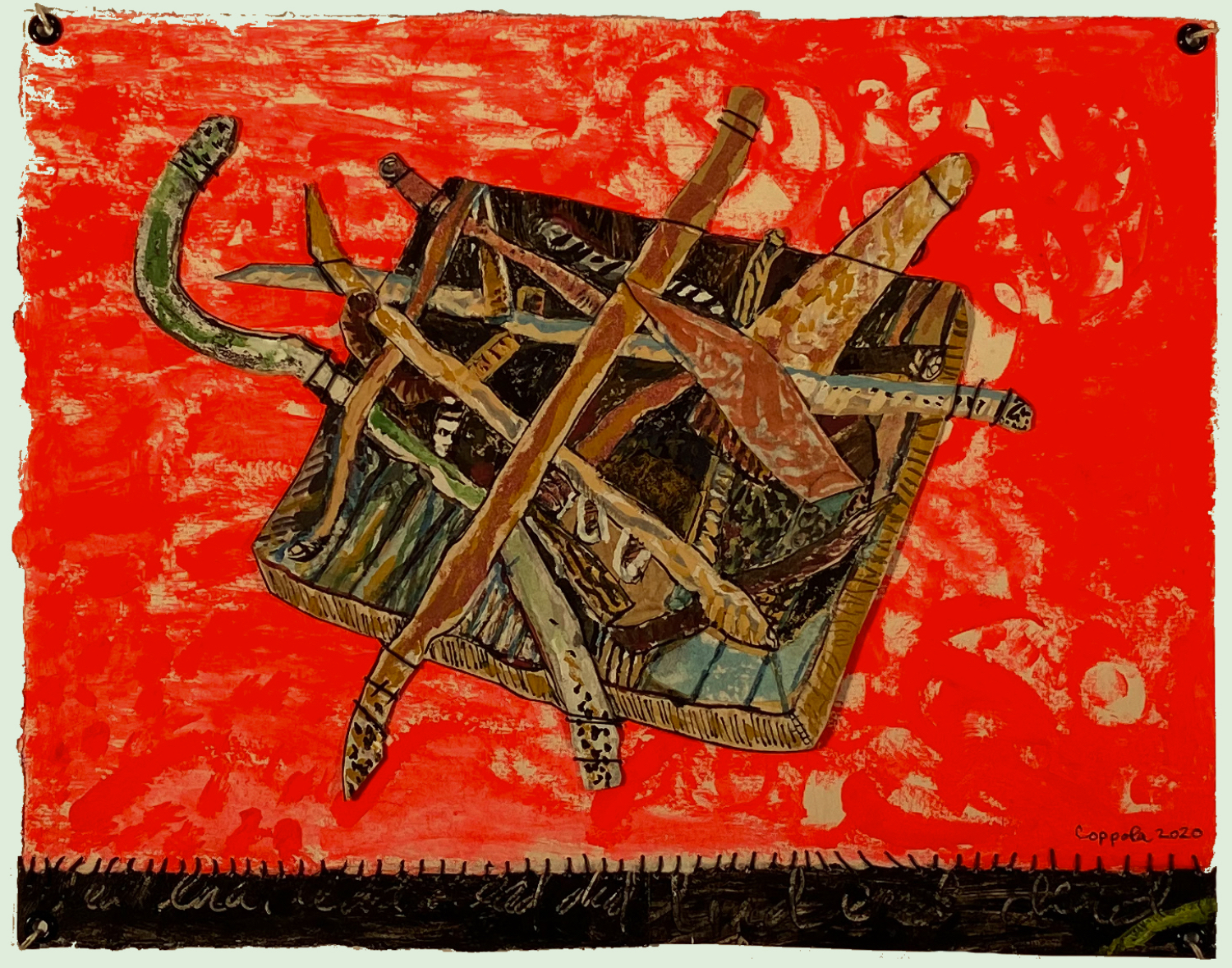 Sheila Coppola
Life Raft 1, 2020
Mixed media collage with tarpaper, paint, ink, handmade papers, stitching, grommets
13 ½" x 15 ¼" framed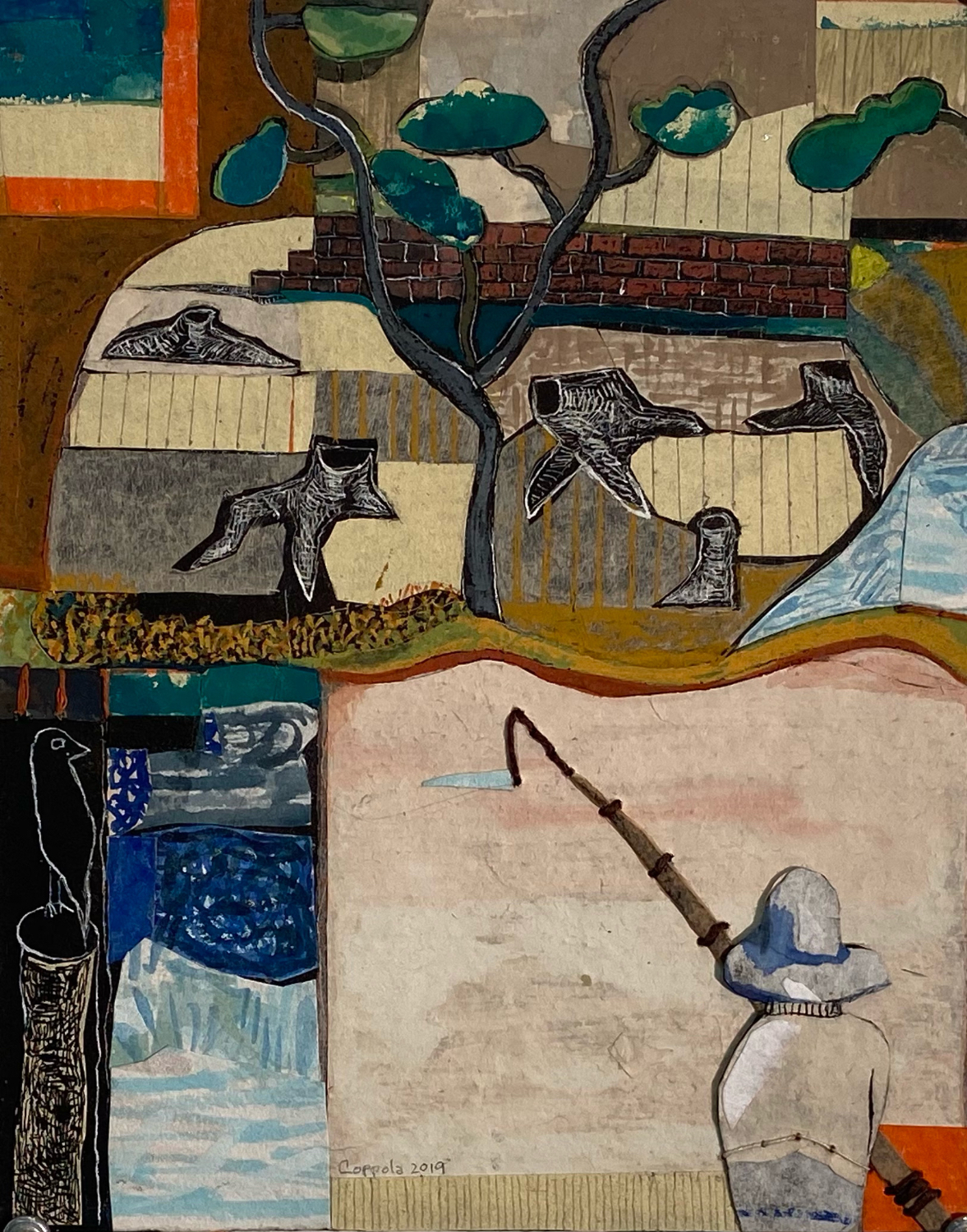 Sheila Coppola
Duwamish River Fisherman with Stumps, 2019
Mixed media collage with tarpaper, paint, ink, handmade papers and stitching
14 ¼" x 12 ¼" framed sold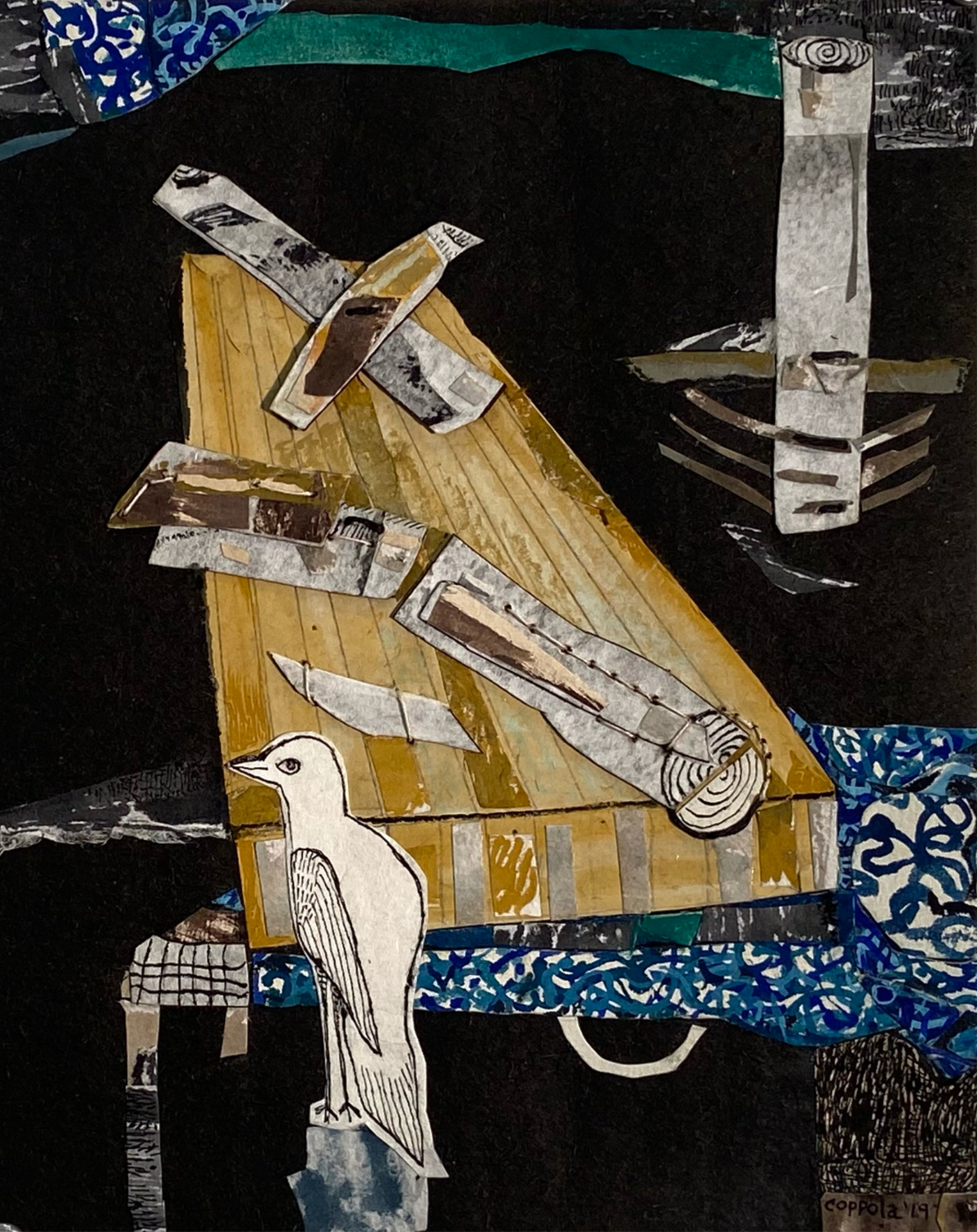 Sheila Coppola
Log Raft, 2019
Mixed media collage with tarpaper, paint, ink, handmade papers and stitching
14 ¼" x 12 ¼" framed

Sheila Coppola
Upside Down, 2021
Mixed media collage with tarpaper, paint, ink, handmade papers, stitching, grommet
18" x 46" framed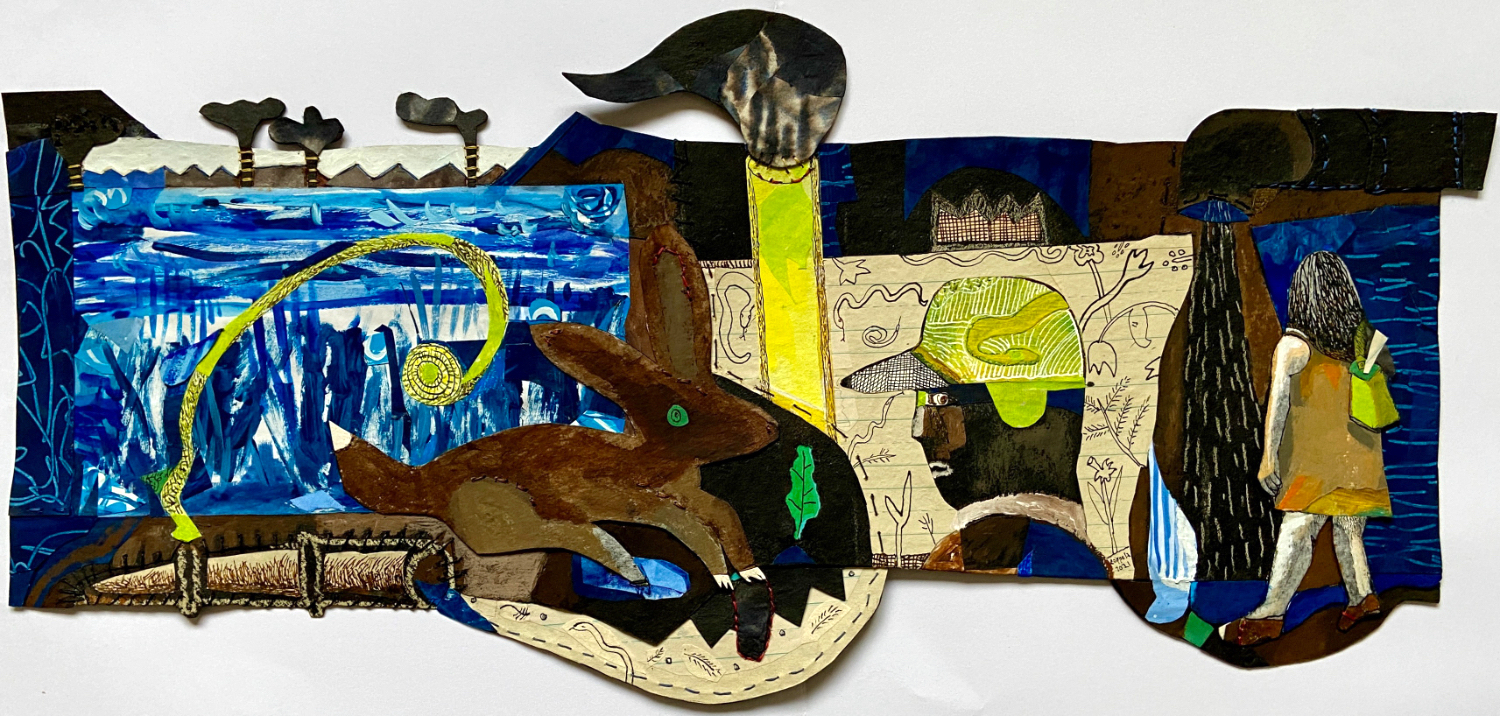 Sheila Coppola
Things I Saw While Walking, 2021
Mixed media collage with tarpaper, paint, ink, handmade papers, stitching, grommets
17 ¼" x 31" framed

Sheila Coppola
River Faces, 2022
Mixed media
6″ x 5 ½" x 2 ½"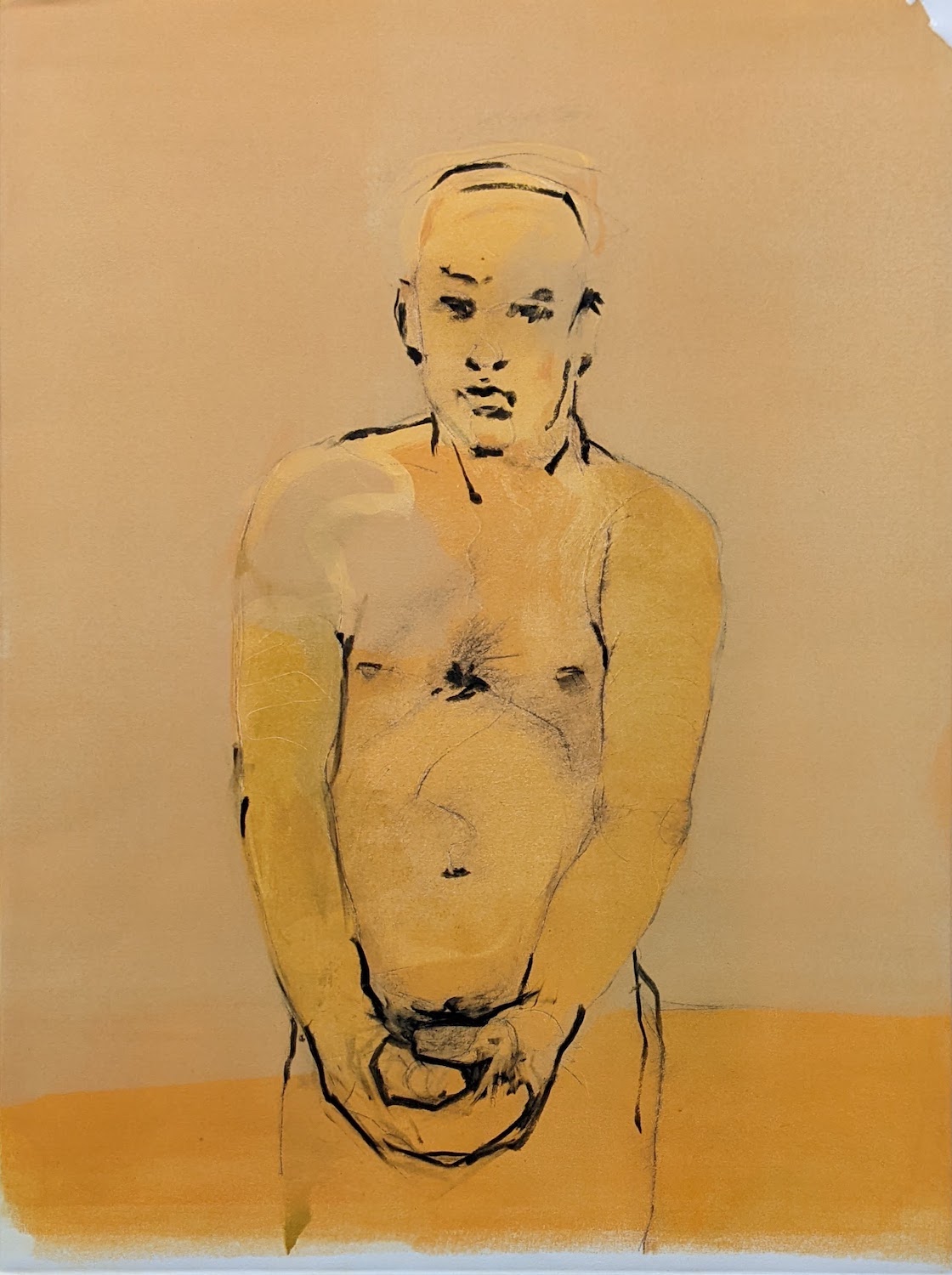 Steve MacFarlane
Ochre Landscape II, 2022
Charcoal, monotype
30" x 24"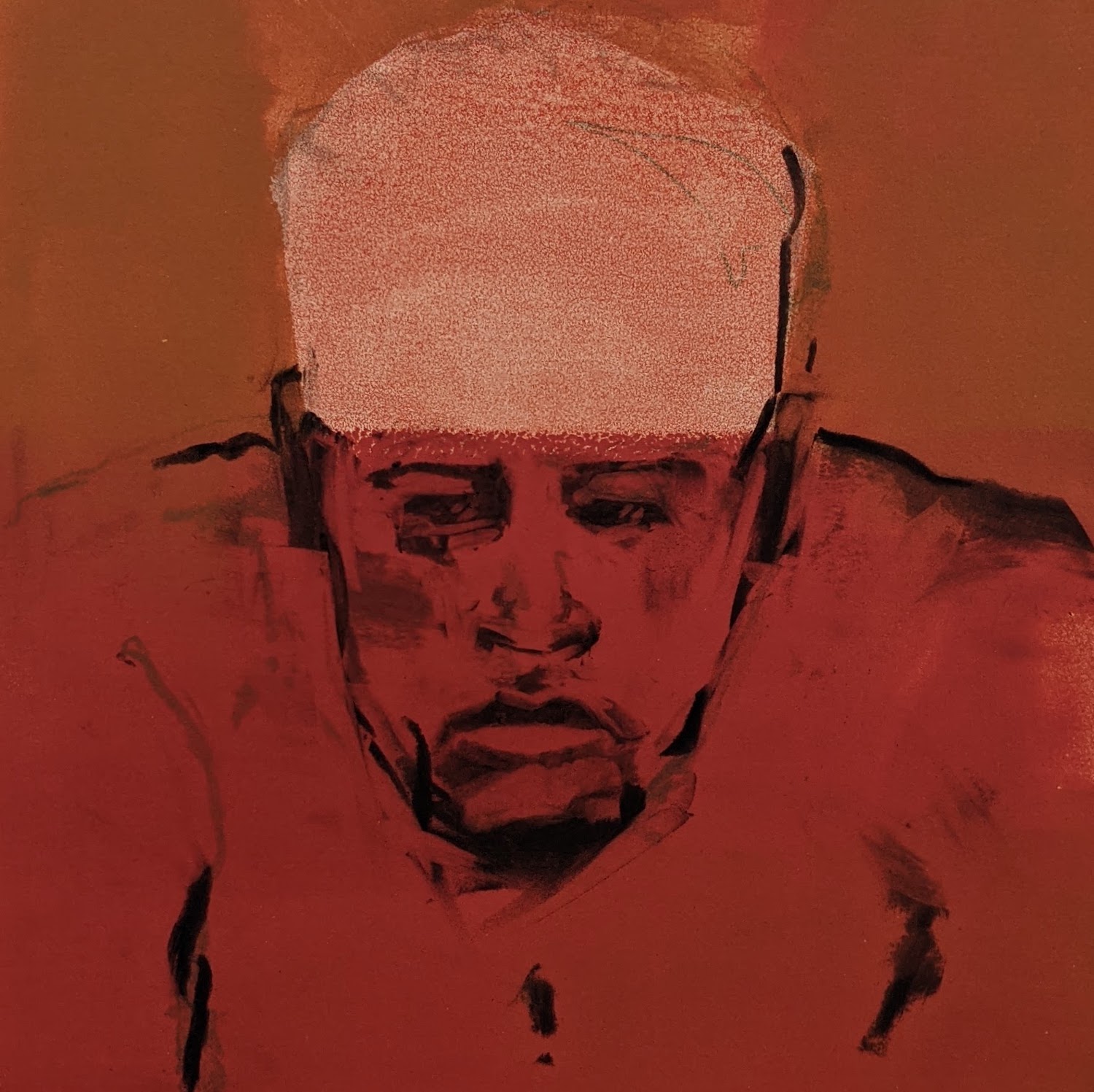 Steve MacFarlane
Single Focus (Middleweight), 2019
Charcoal, monotype
18" x 18"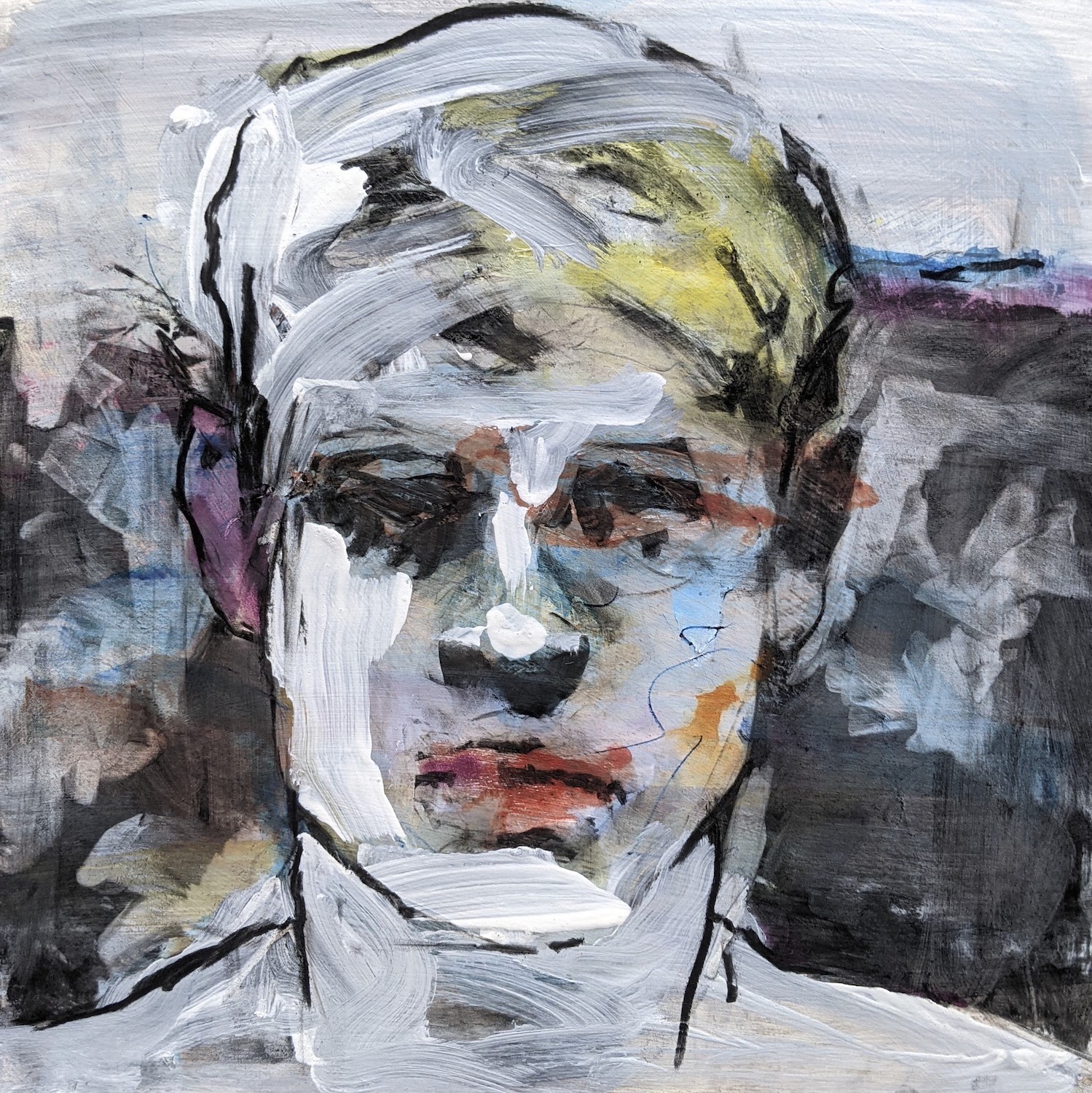 Steve MacFarlane
Inheritor of the Earth, 2020
Mixed media on panel
12" x 12" sold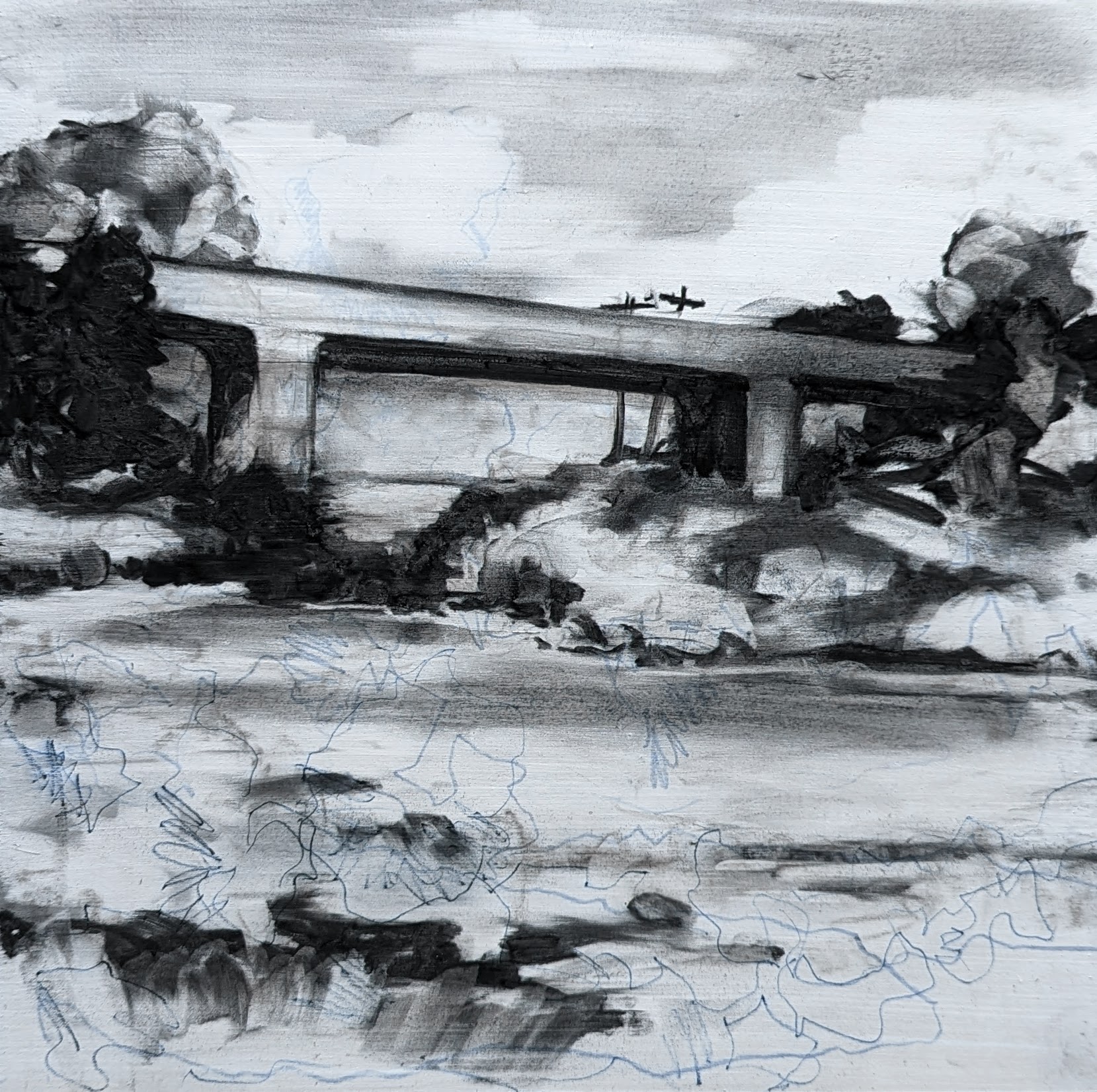 Steve MacFarlane
On Ramp, 2020
Charcoal, carbon on panel
12" x 12"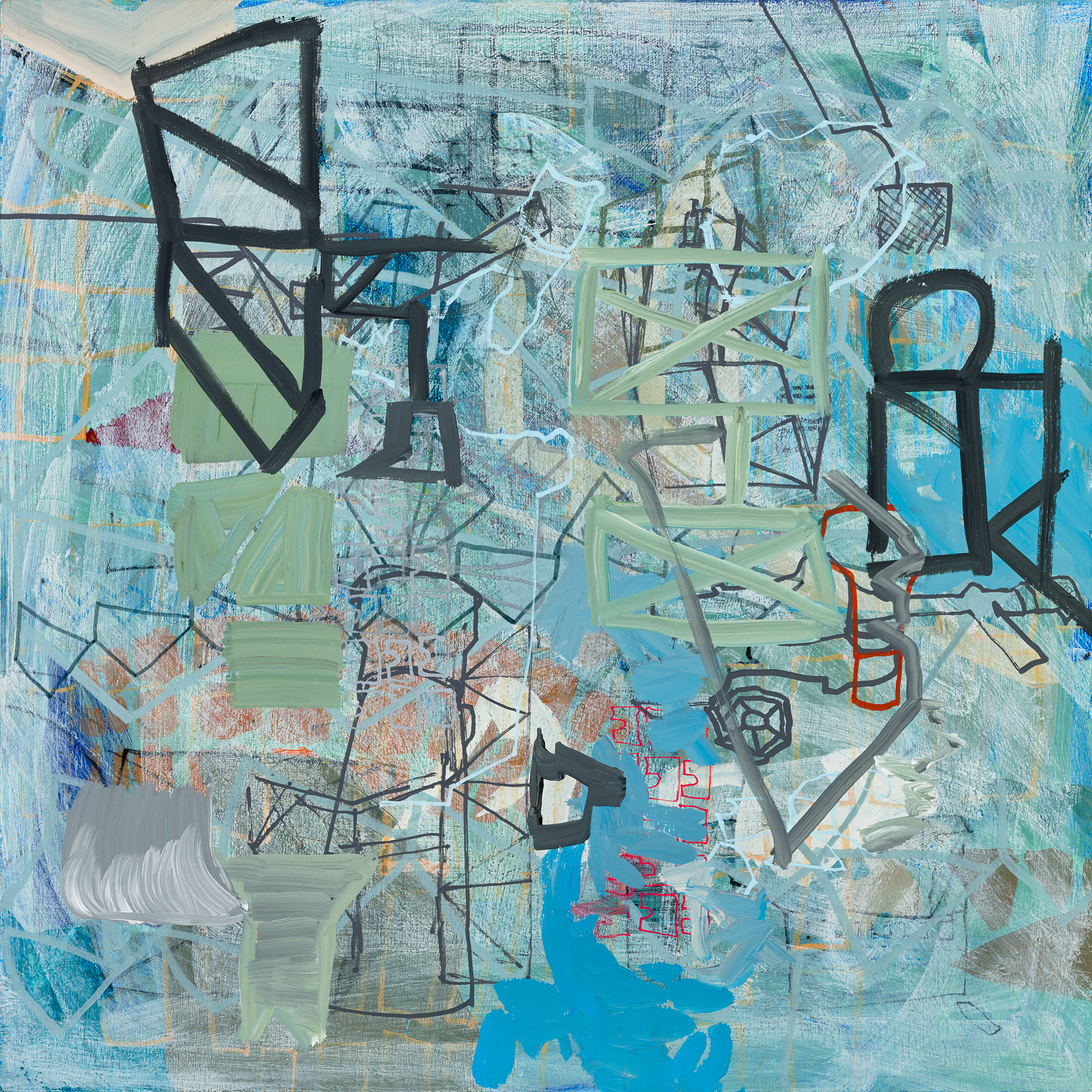 Sue Danielson
Cement Plant #2, 2016
Acrylic on panel
18" x 18"
Courtesy of J. Rinehart Gallery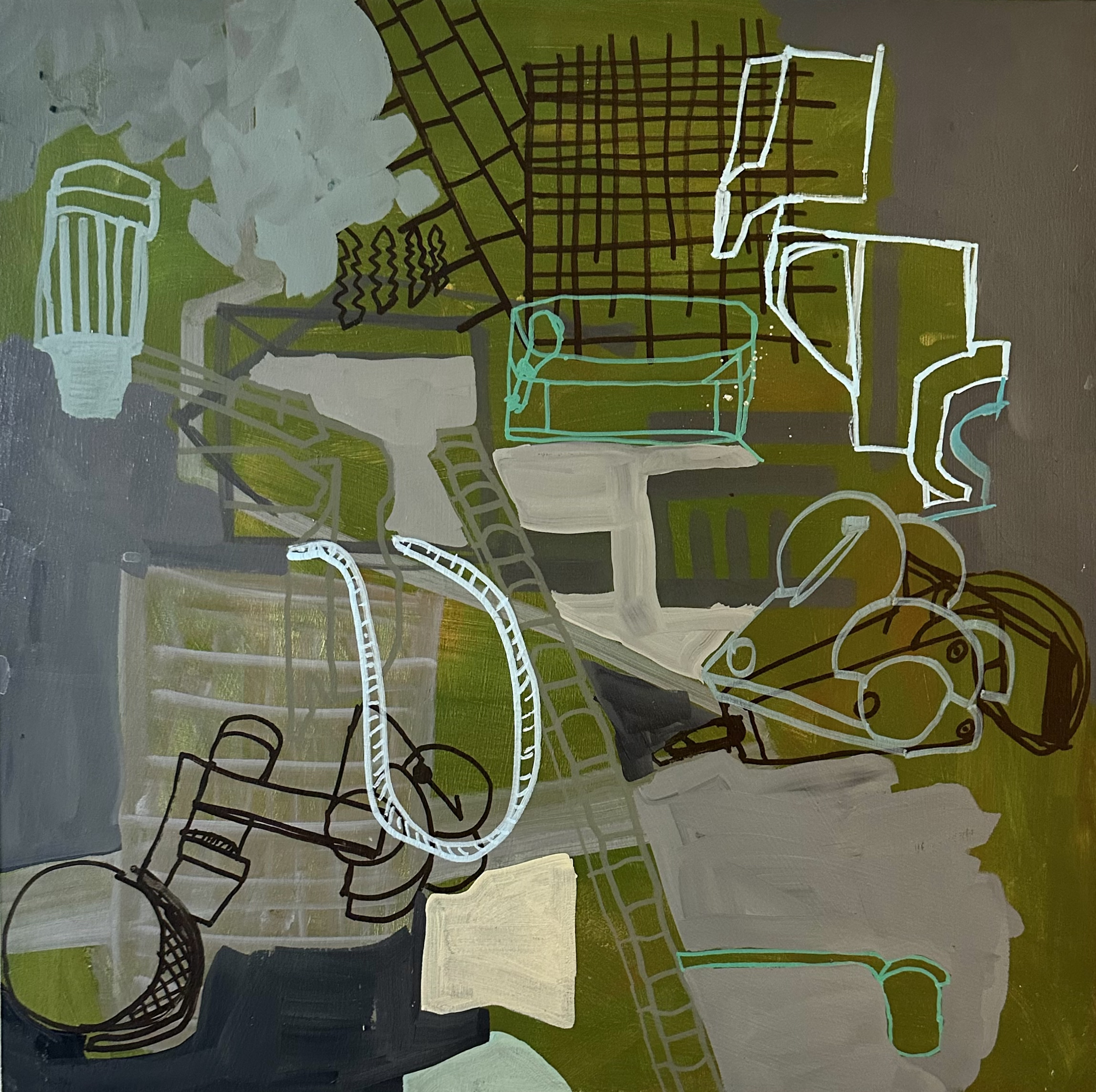 Sue Danielson
Cement Plant #3, 2016
Acrylic on panel
18" x 18"
Courtesy of J. Rinehart Gallery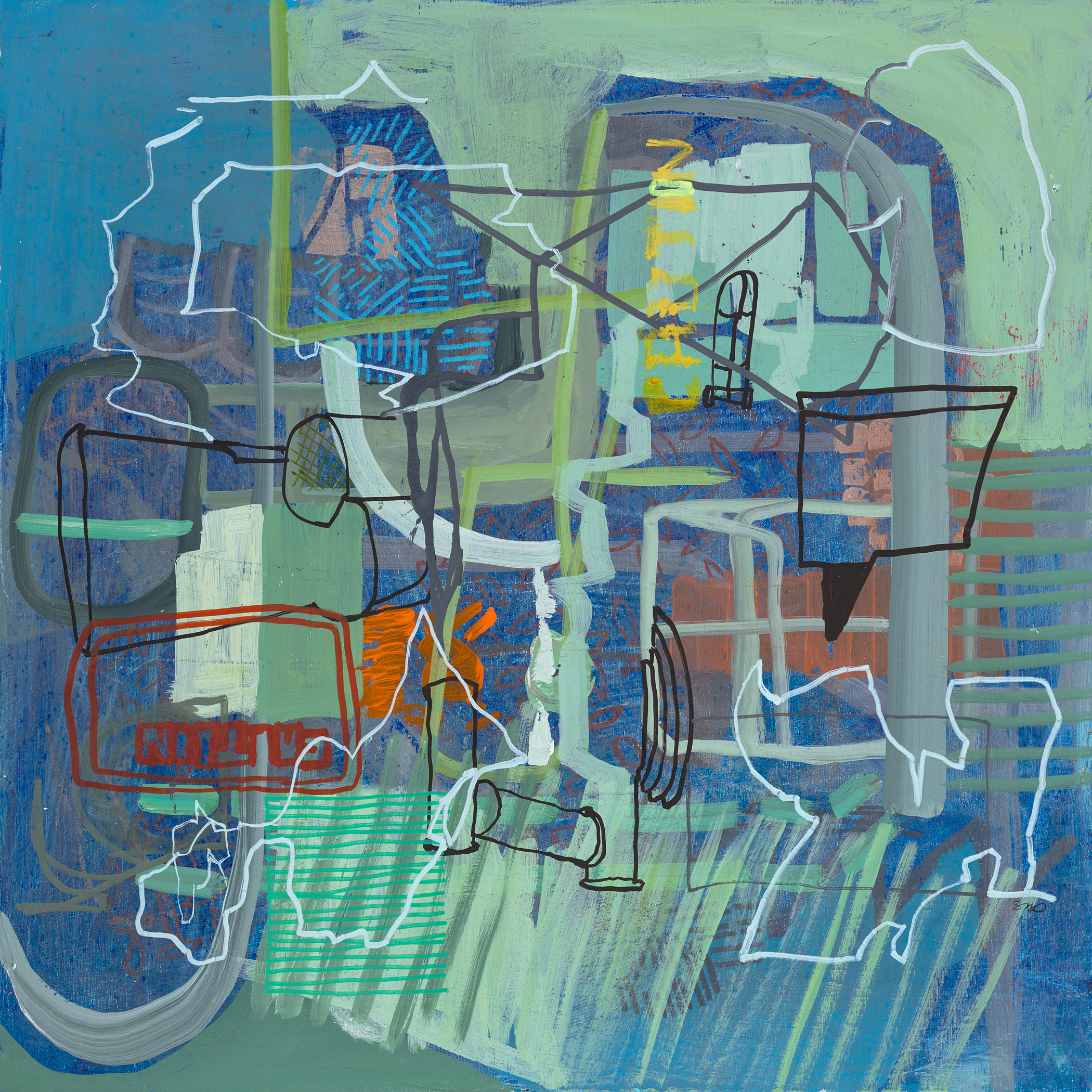 Sue Danielson
Cement Plant #1, 2016
Acrylic on panel
18" x 18"
Courtesy of J. Rinehart Gallery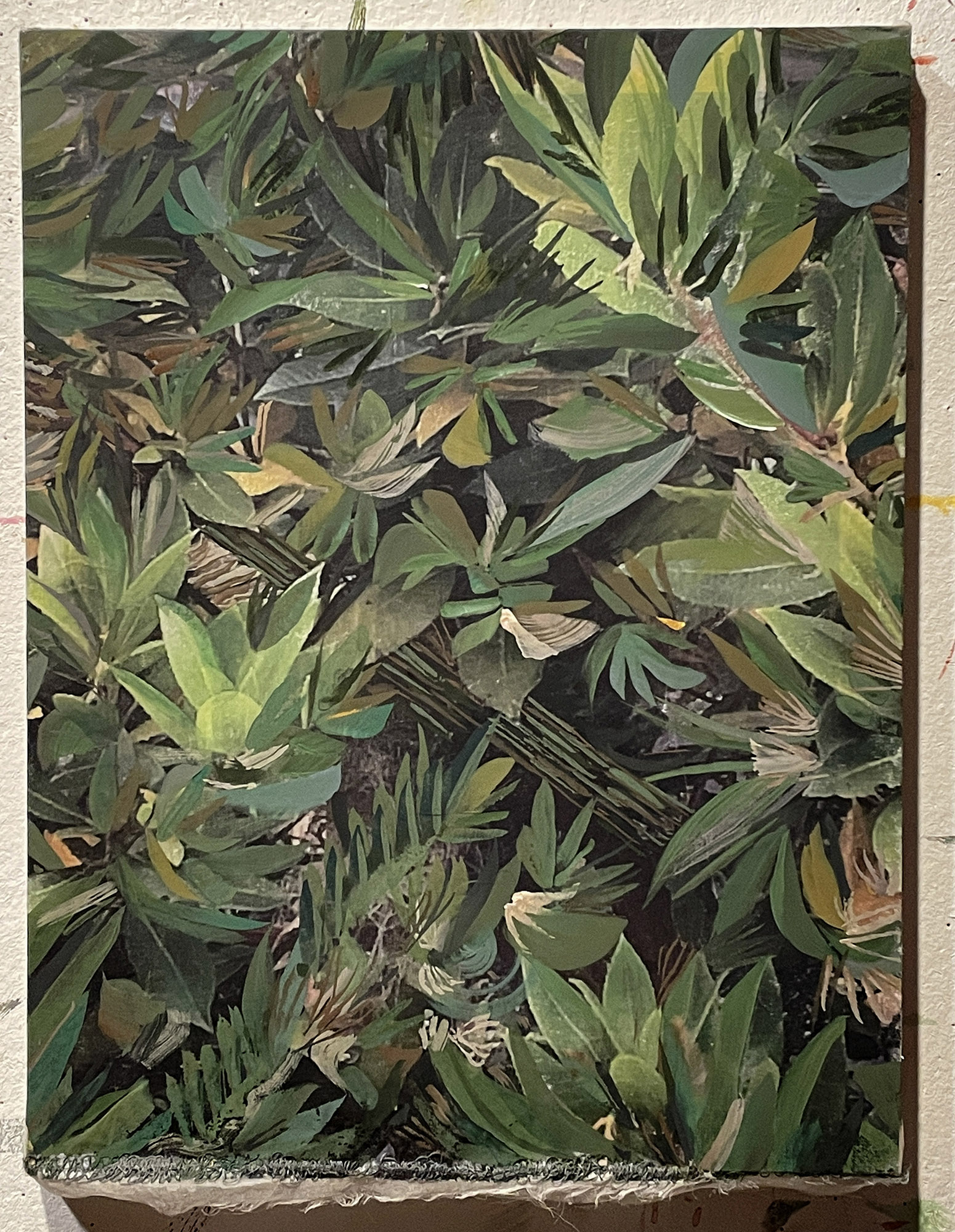 Tim Cross
Laurel, 2022
Gouache, acrylic transfer, silk and wood
14" x 10 ½"
Courtesy of Linda Hodges Gallery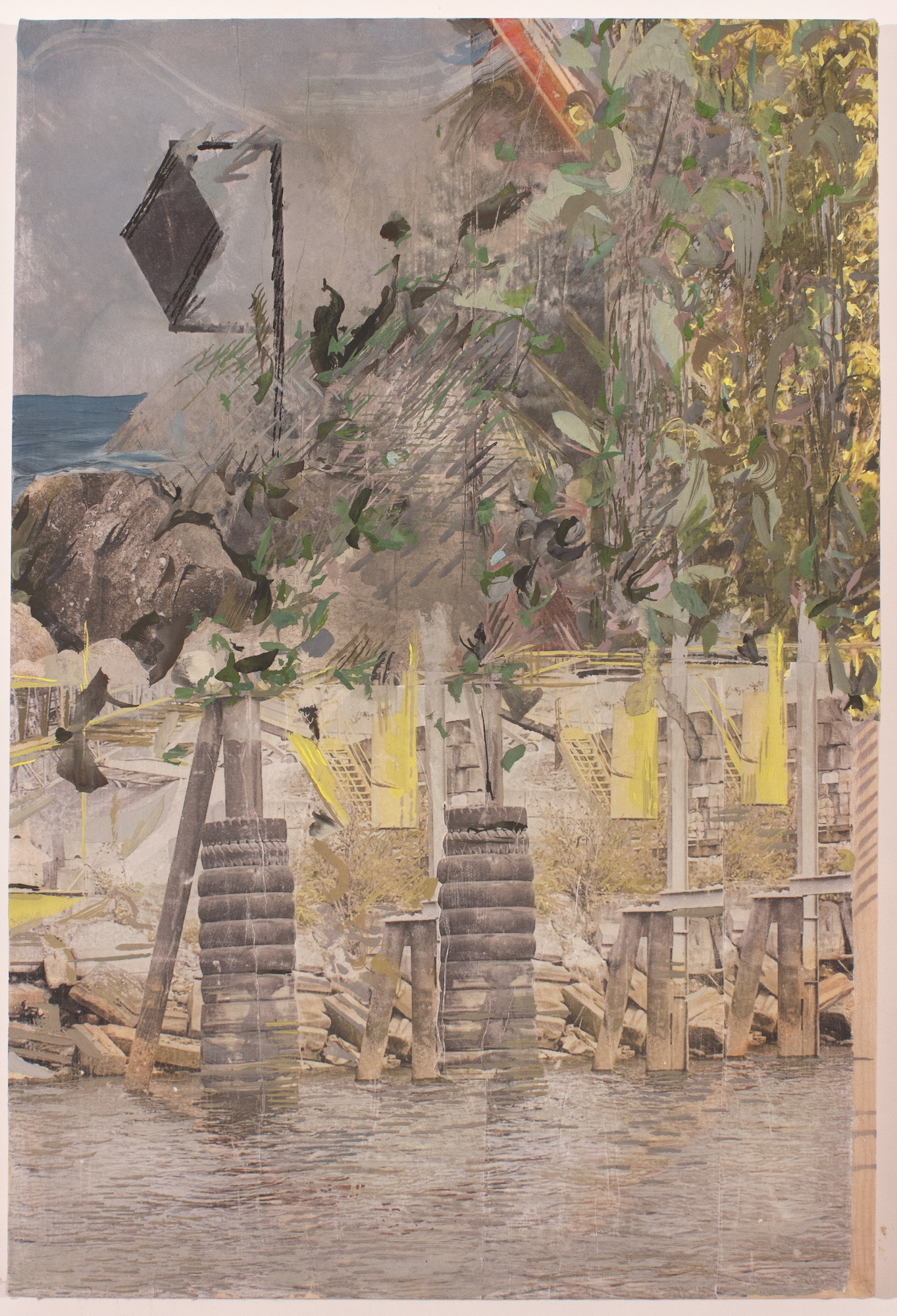 Tim Cross
Duwamish View, 2022
Gouache, acrylic transfer, silk and wood
18" x 19"
Courtesy of Linda Hodges Gallery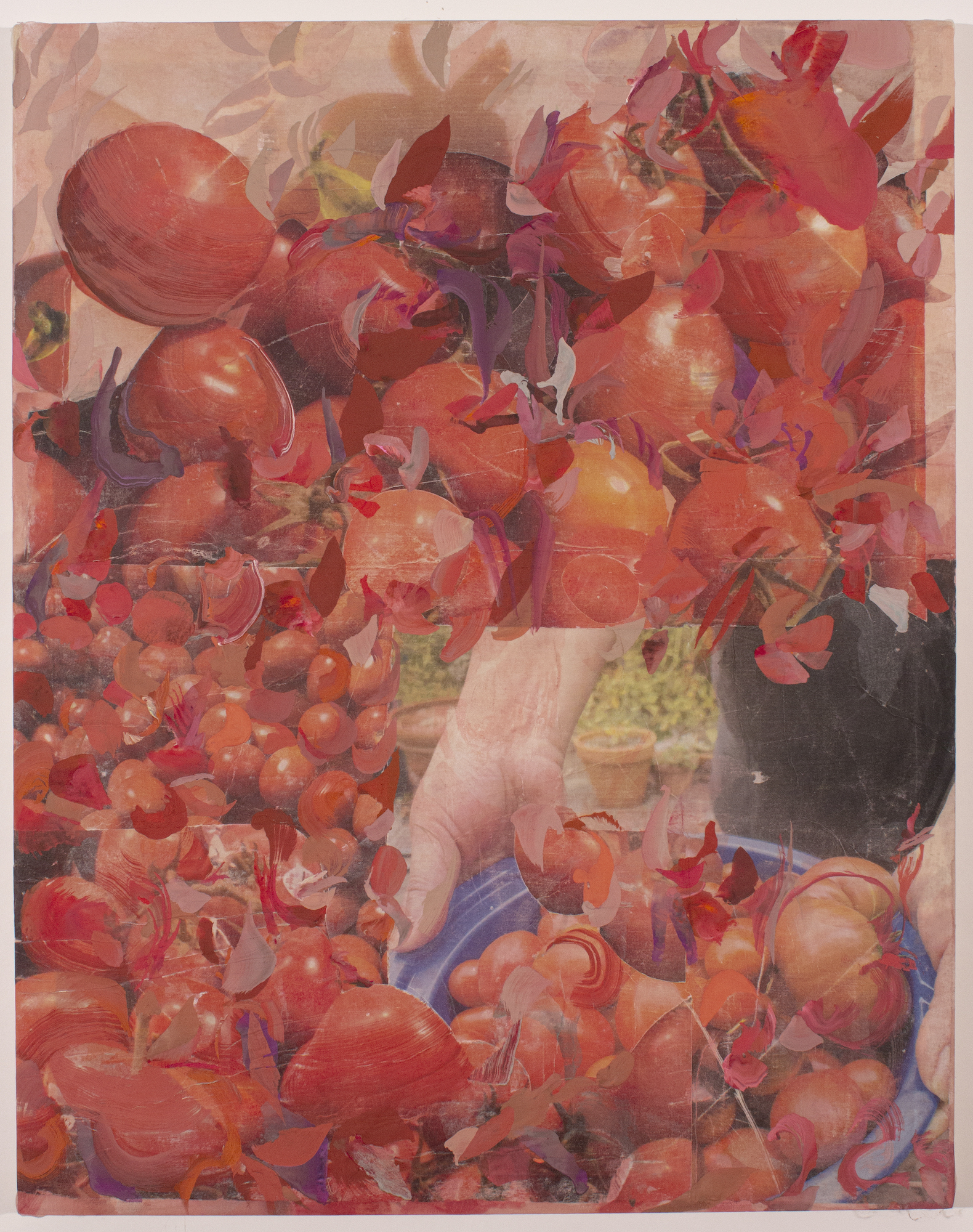 Tim Cross
Tomatoes, 2022
Gouache, acrylic transfer, silk and wood
22" x 17 ½"
Courtesy of Linda Hodges Gallery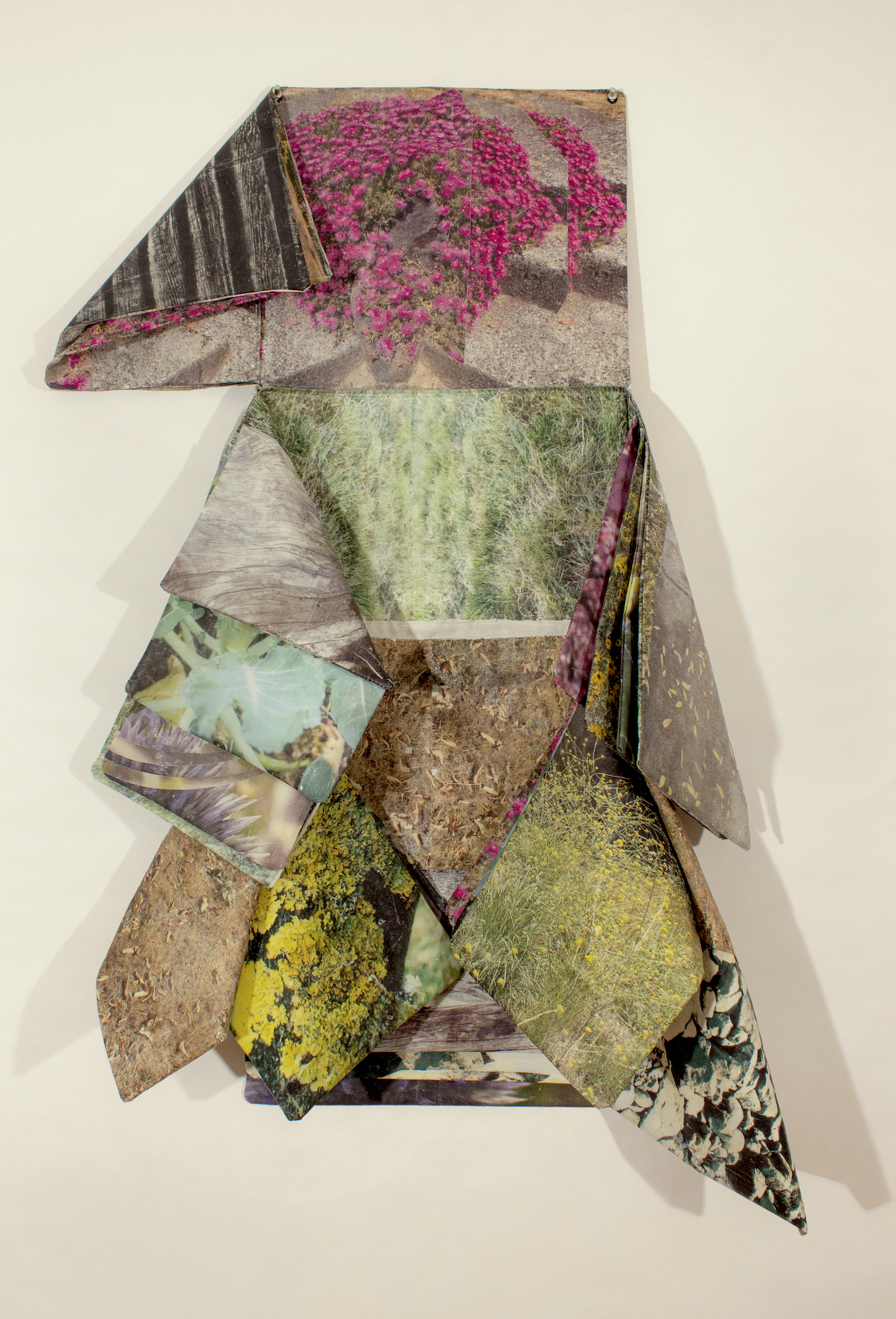 Tim Cross
Flower Book, 2022
Silk and acrylic transfer, thread
48" x 36"
Courtesy of Linda Hodges Gallery