Ricky earned an MFA in Painting from the Rhode Island School of Design and his BFA Massachusetts College of Art. His work has been exhibited internationally in Copenhagen, London, Paris, Brussels, Morocco, Edinburgh, Paraguay, Pakistan, New Zealand, Beijing and more, and nationally in New York, Los Angeles, Miami, Philadelphia, Boston, Chicago and more. Ricky's art has been featured in numerous publications such as The Los Angeles Times, Harvard Business Review, Vice, Harper's Magazine, Kansas City Star, New American Paintings, Juxtapoz Magazine, and Wallpaper Magazine among many others. Ricky currently teaches Painting and Drawing in the Media Art and Design Department at UMKC.
Statement
Ricky's paintings often appear as landscapes, cityscapes, and psychological landscapes. Utilizing the geographic features of his childhood in the Rocky Mountains, modernist architecture and gestural abstraction, his work reflects an indefinite future, a complicated and frenetic world of colliding forms often in the moment of origination. "I am attempting to depict a future that is in many ways like the present. Not dystopian or utopian but has strong elements of both swirling together in a sea of something in-between."
Click here to view Ricky's CV.
Click here to see Ricky's viewing room.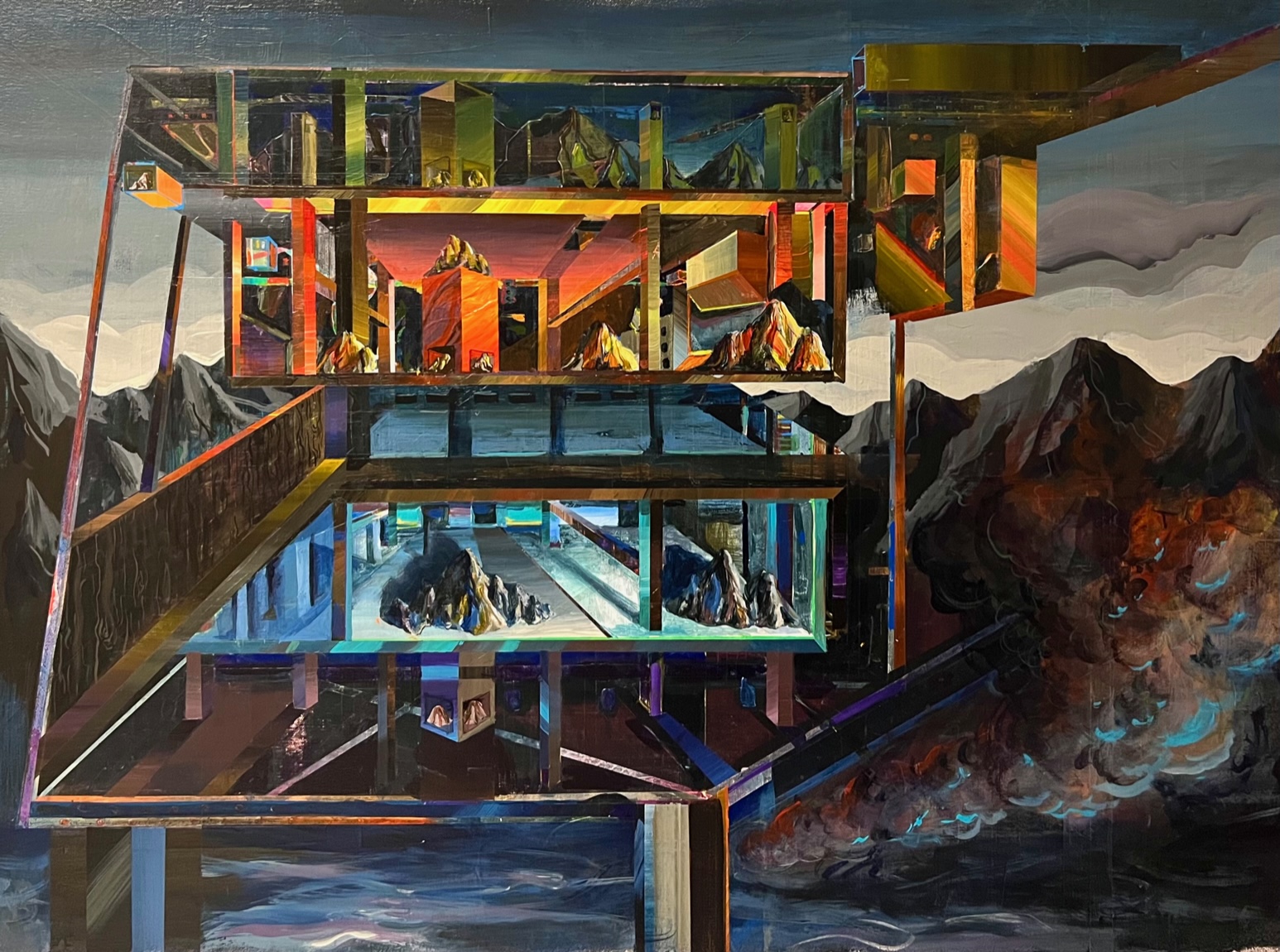 Level Storage, 2023
Acrylic on canvas
24" x 34″