Robert Hardgrave – Studio Visit Sneak Peak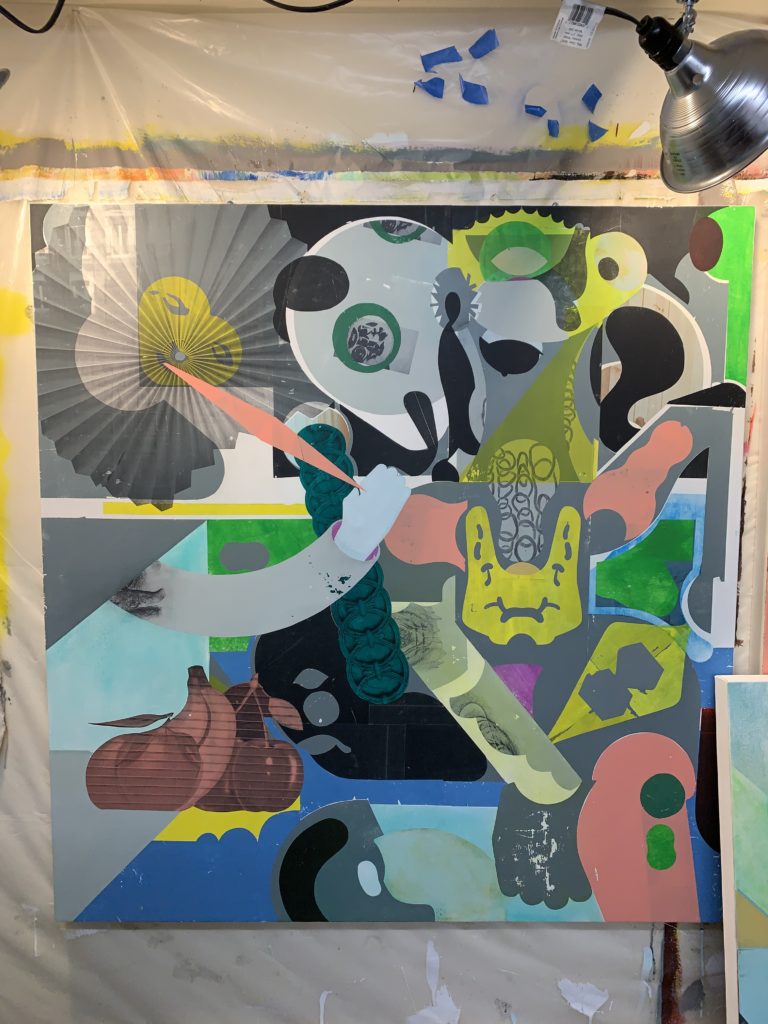 I love being in an artists' studio space, seeing how they work and relate to their art, materials, and process. I love staring at all their visual this and that clutter and inspirations pinned to their studio walls. In particular, I love seeing how they organize (or not) their space. It's like stepping into their brain with a 360-degree view.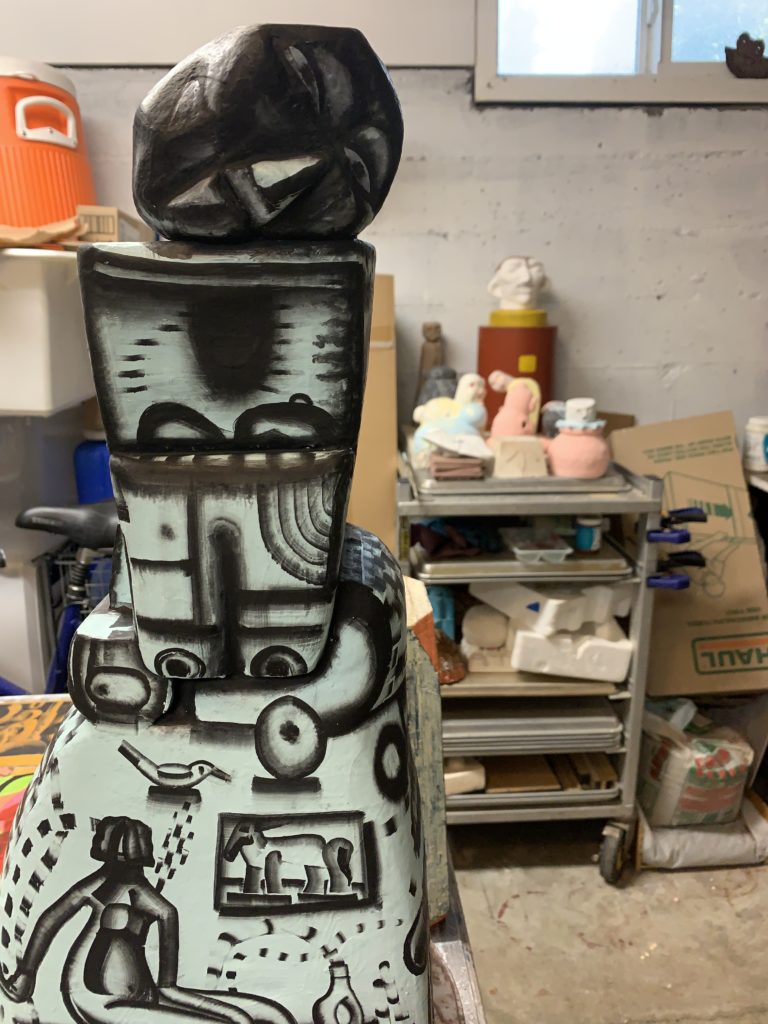 Studio visits with Robert Hardgrave – when we first met, over the course of our discussing the possibility of his showing at AMcE, and then leading up to his show PEARL – have been, for lack of a more erudite way of saying it, delicious fun. I always leave wound up to eleven. Robert's capacity for creativity and creation is astonishing, and experiencing his prolific output, in all its manifestations, could not be more satisfying.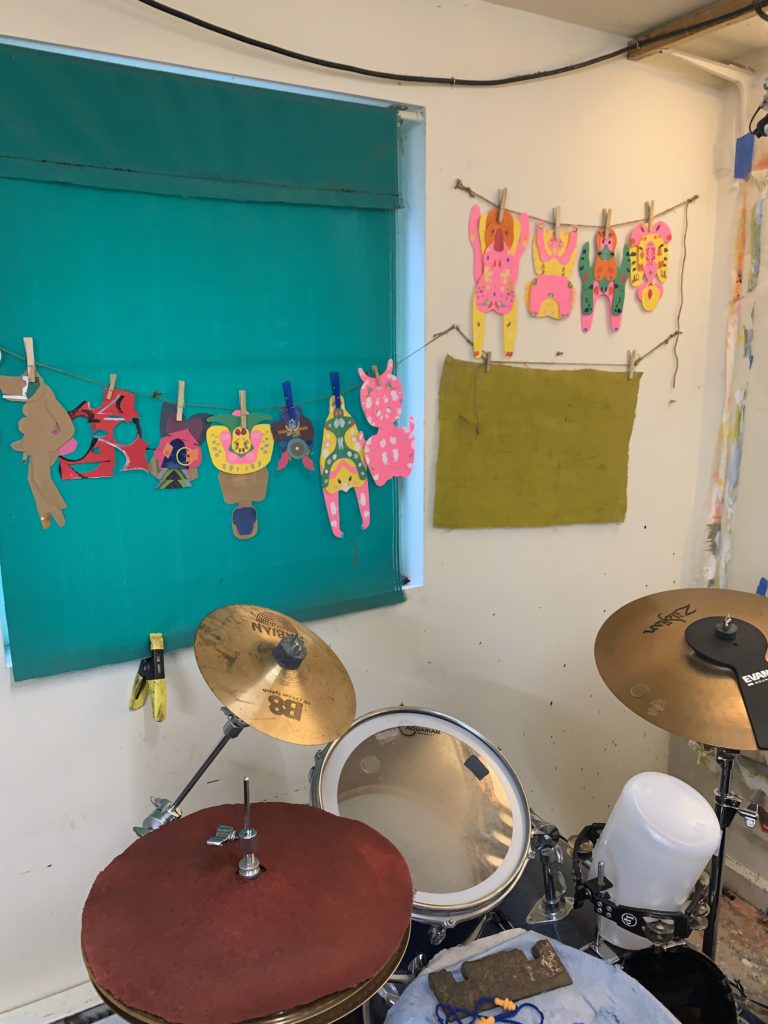 Robert is wildly inventive, and fearlessly so. His process is teeming with unfettered experimentation. What he deems a visual necessity to a piece that's in process or an idea that he's chewing on becomes the mother of all his inventions. Robert can make anything out of everything and it's such a joy to watch. Robert blends DYI with paint and precision, and a sophisticated artistic touch and restraint. I sometimes call him the magician, as he can make magic from most anything.
PEARL is a survey of Robert's magic. It will feature paintings, animations, sculpture, ceramics, works on paper and possibility a few more surprises. We can't wait for you to share in his world.