"I am interested in sustainable creative systems. I use a variety of media or systems to make things and find that exploration within separate systems feeds my work in the invention of ideas and modes of consideration in other systems. I believe materials guide the work toward what it is going to be, allowing me the confidence to trust my inclinations and flow. Content follows process where the action of making reveals feelings and notions that can be read similar to a dream. I attempt to make work that is suggestive yet maintains mystery."
Born in Oxnard, California, Robert has made a significant contribution to visual arts in the Pacific Northwest for the past 30 years. He was finalist for the 2014 and 2016 Cornish College of the Arts Neddy Award in Painting. Robert has exhibited nationally and internationally, most recently in Copenhagen, DK and Madrid, Spain. Locally, Robert is a member of the Duwamish River Residency and his work is part of the permanent collections of Microsoft, Starbucks, King County and the Achenbach Foundation for Graphic Arts. He recently completed a commission for the Washington State Convention Center, which will be installed in June 2022. Robert will have a solo exhibition at AMcE Creative Arts in September 2022.
Click here for Robert's CV.
Click here to access Robert's viewing room.
Click here for PEARL's digital catalogue.
Click here to see Robert's pieces in the Niche Market.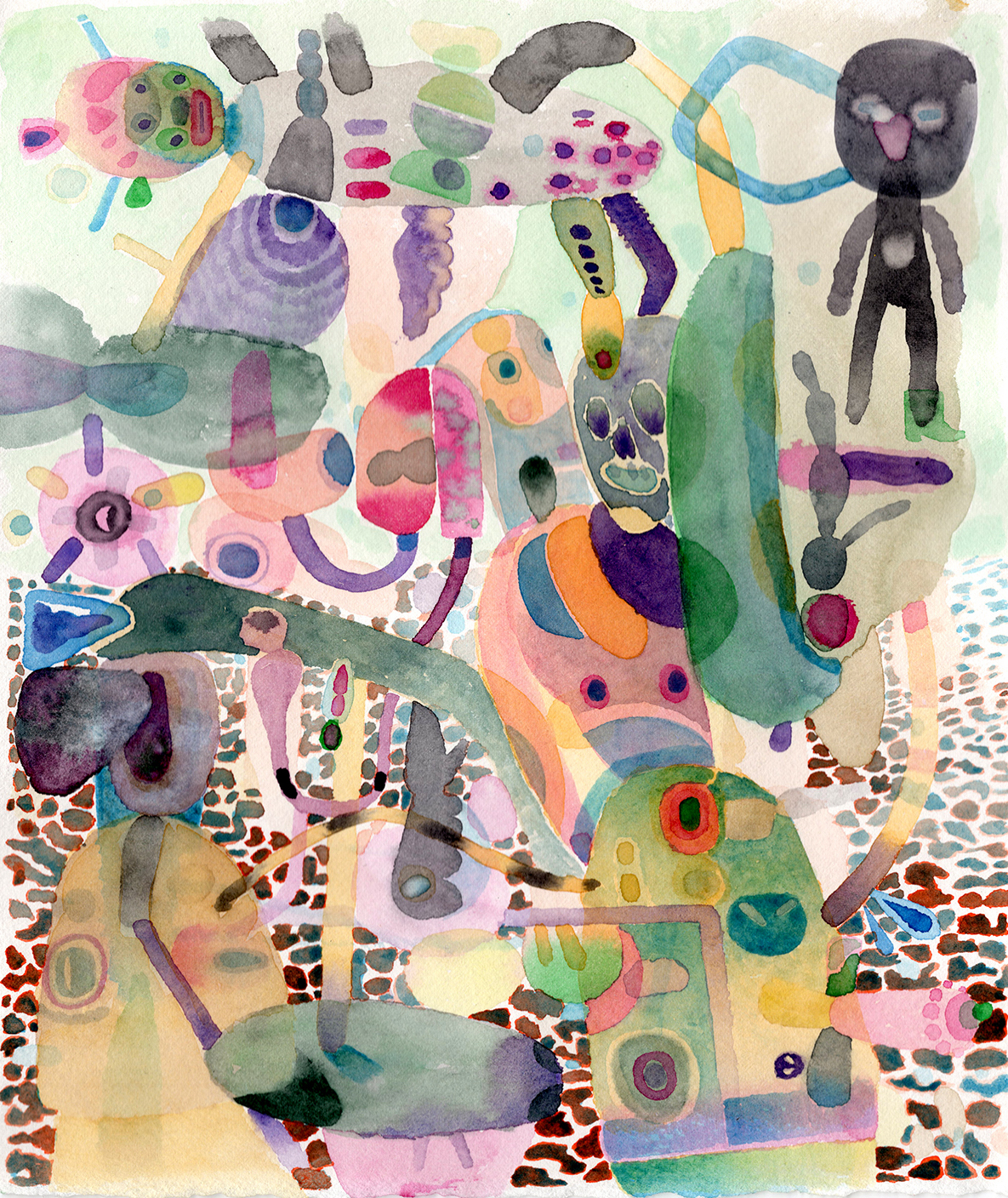 Endurmention 2, 2023
Watercolor on Arches 140# cold press paper
14 ¼" x 12 ¼" framed sold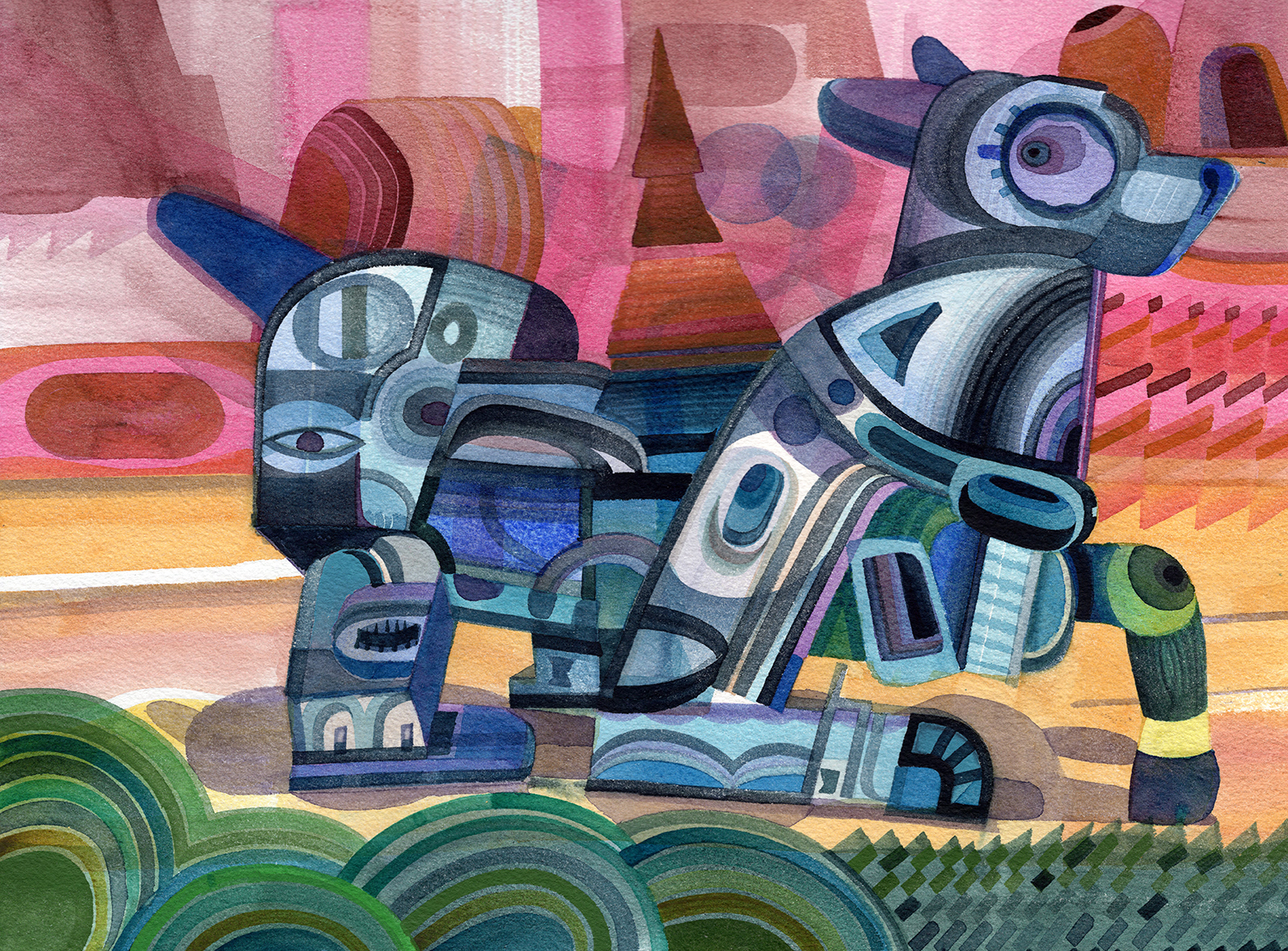 Canine Future, 2023
Watercolor on Arches 140# cold press paper
14 ½" x 18 ½" framed sold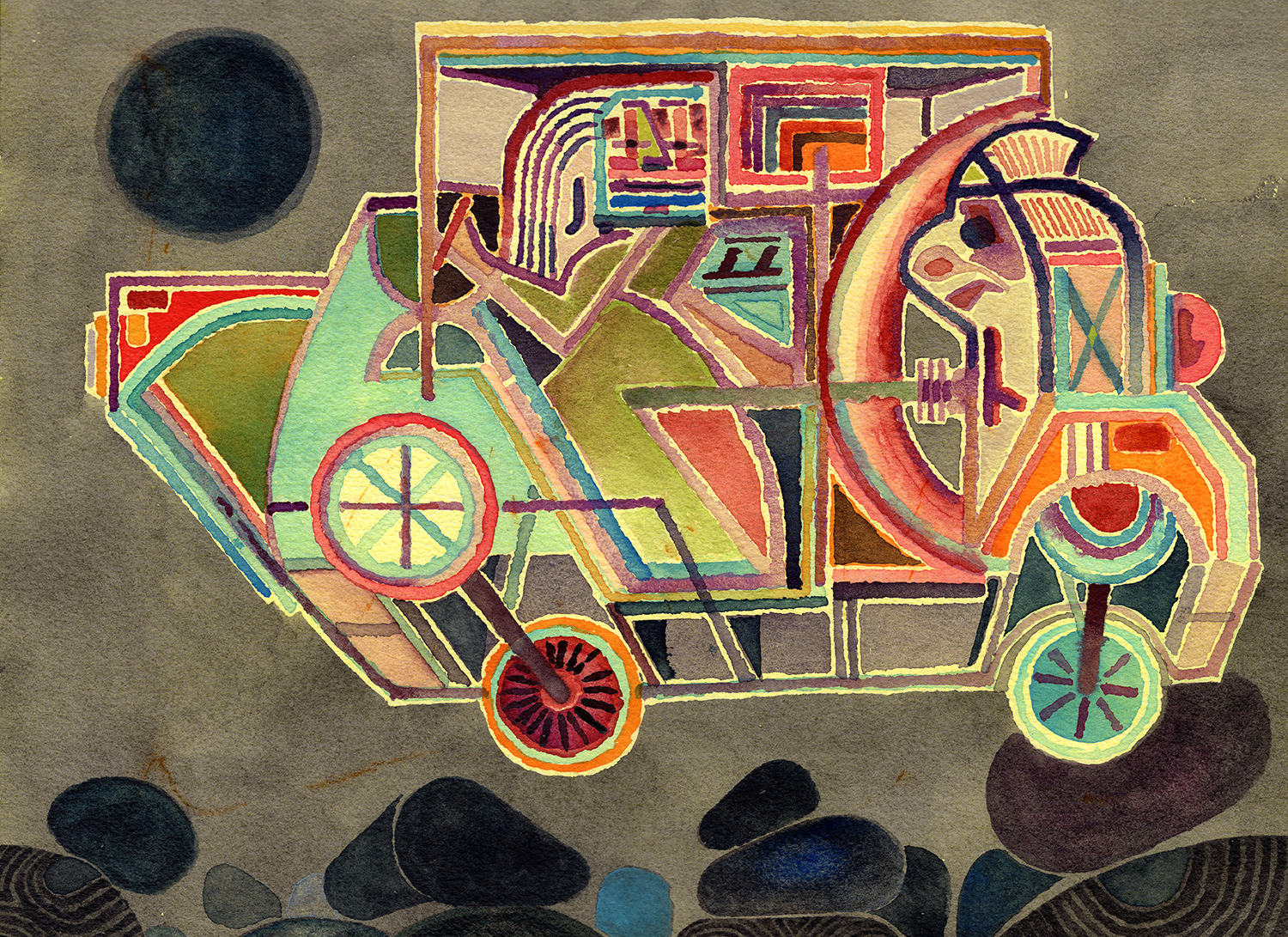 Blue Moon, 2023
Watercolor on Arches 140# cold press paper
14 ½" x 18 ½" framed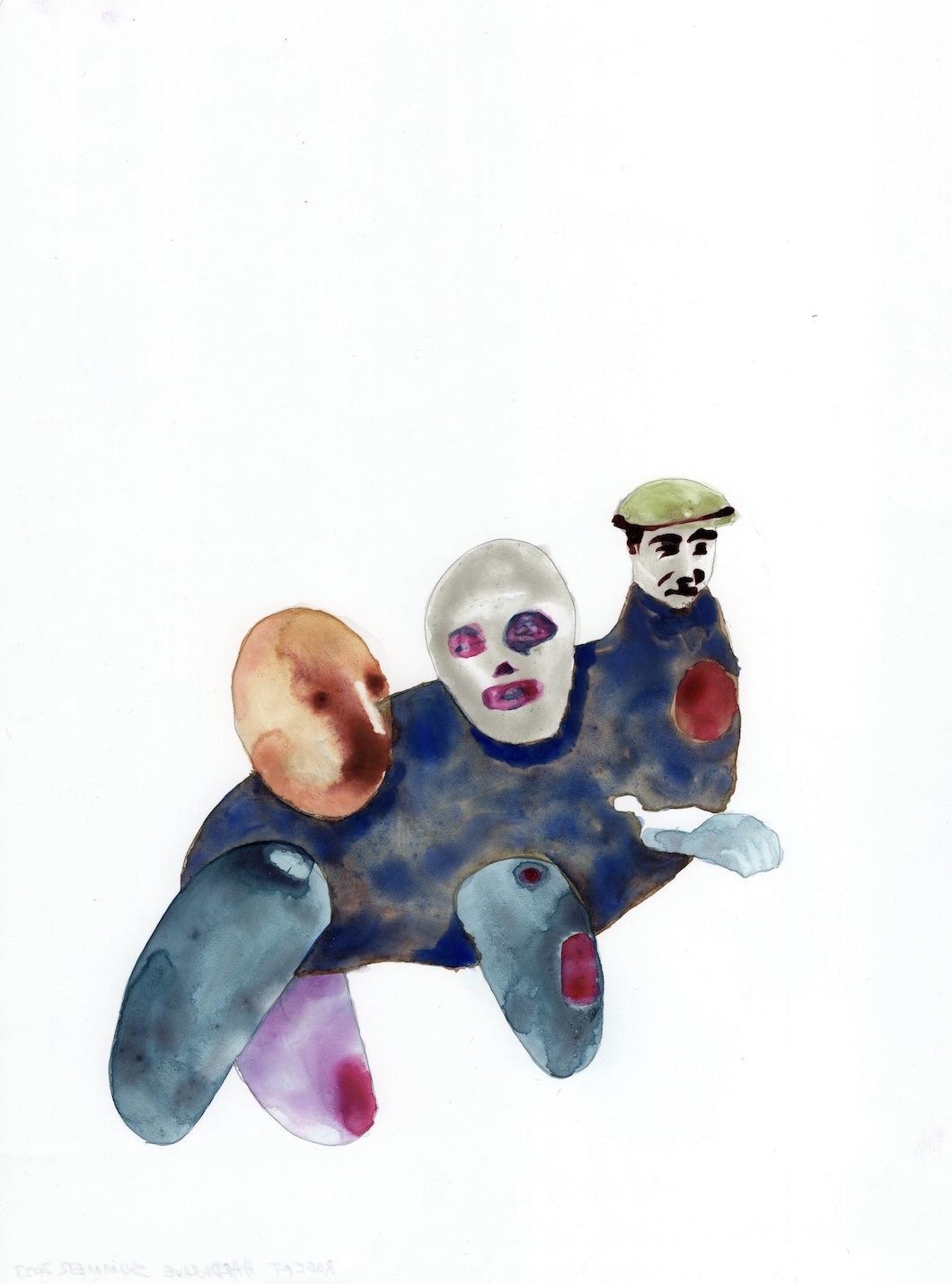 Three Headed Puppet, 2023
Watercolor on stone paper
13 ¼" x 10 ½" framed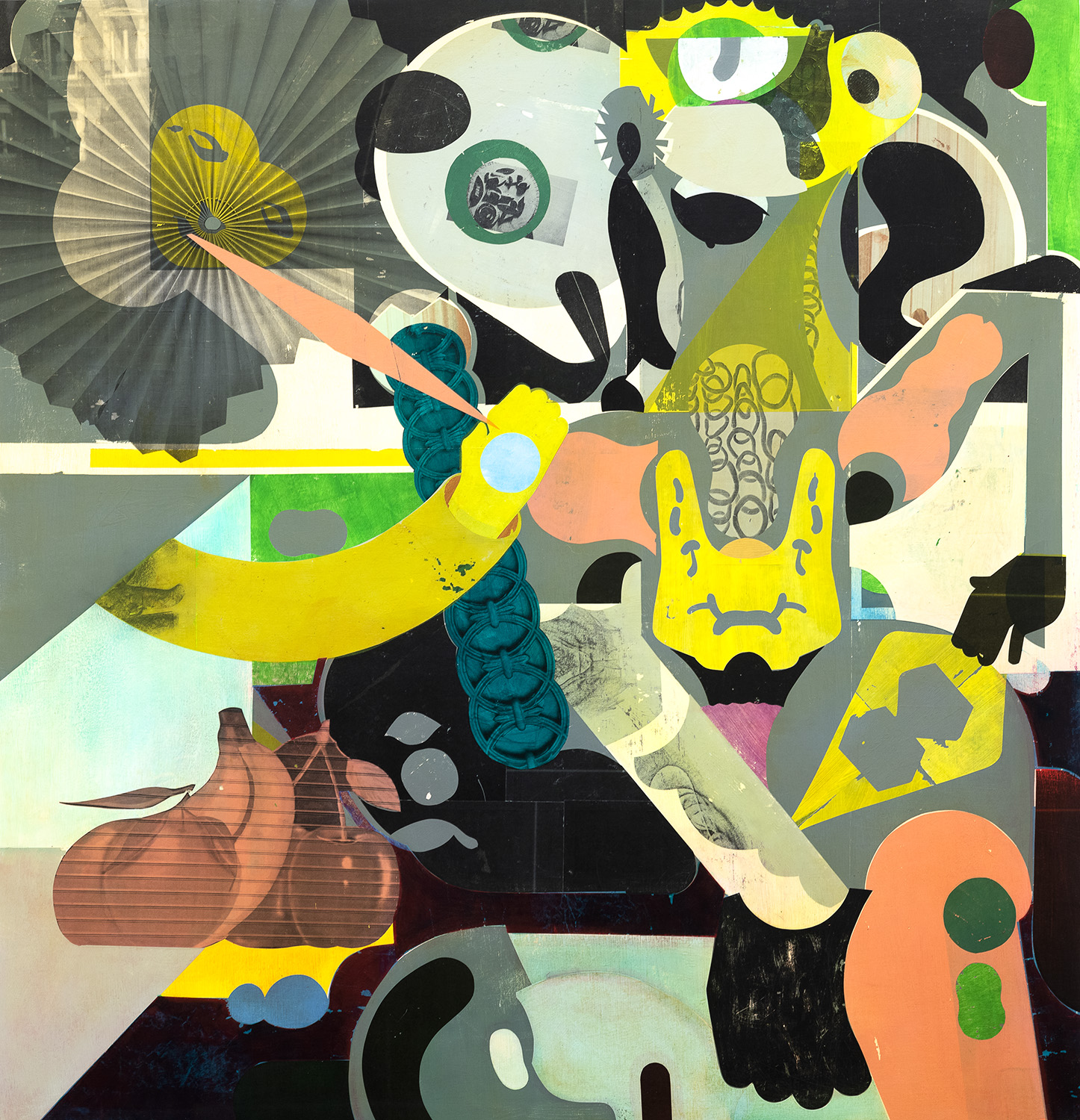 Not Deathmetal, 2022
Acrylic transfer on linen
46" x 44"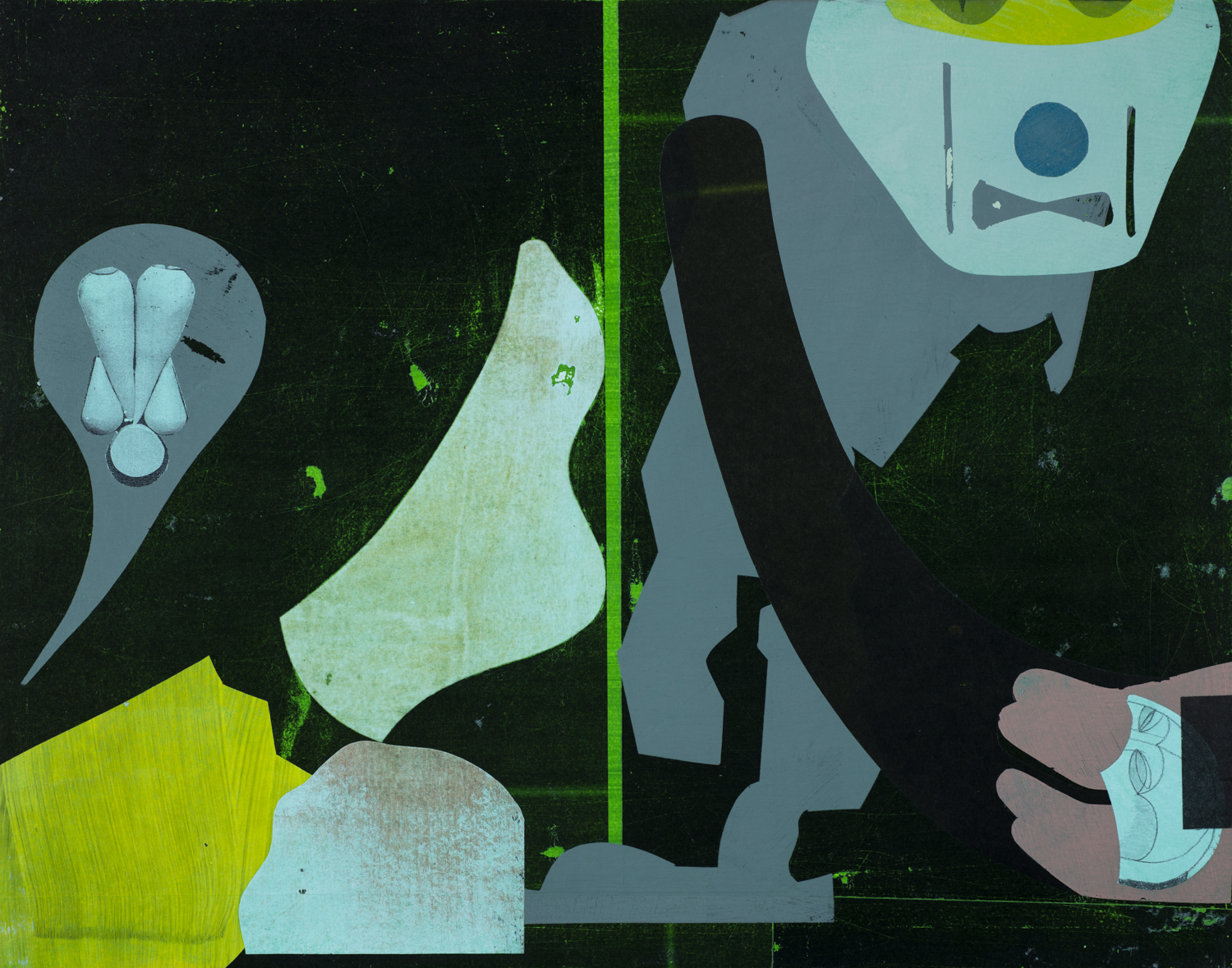 Weakened Special, 2022
Acrylic transfer on Dibond
11" x 14"
Jib and Laguna, 2022
Acrylic on dibond
14" x 11"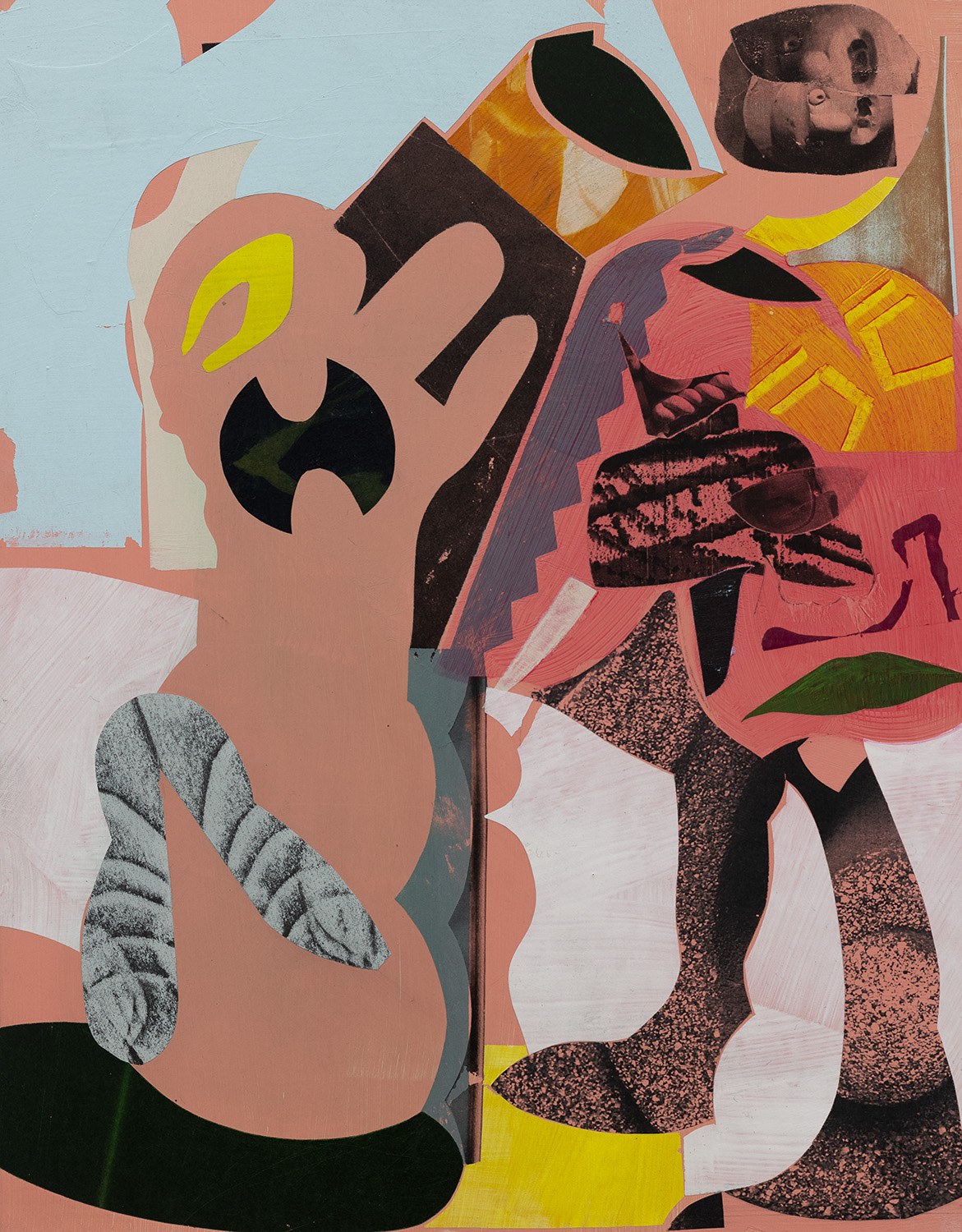 Habit Shop, 2022
Acrylic transfer on dibond
14" x 11"