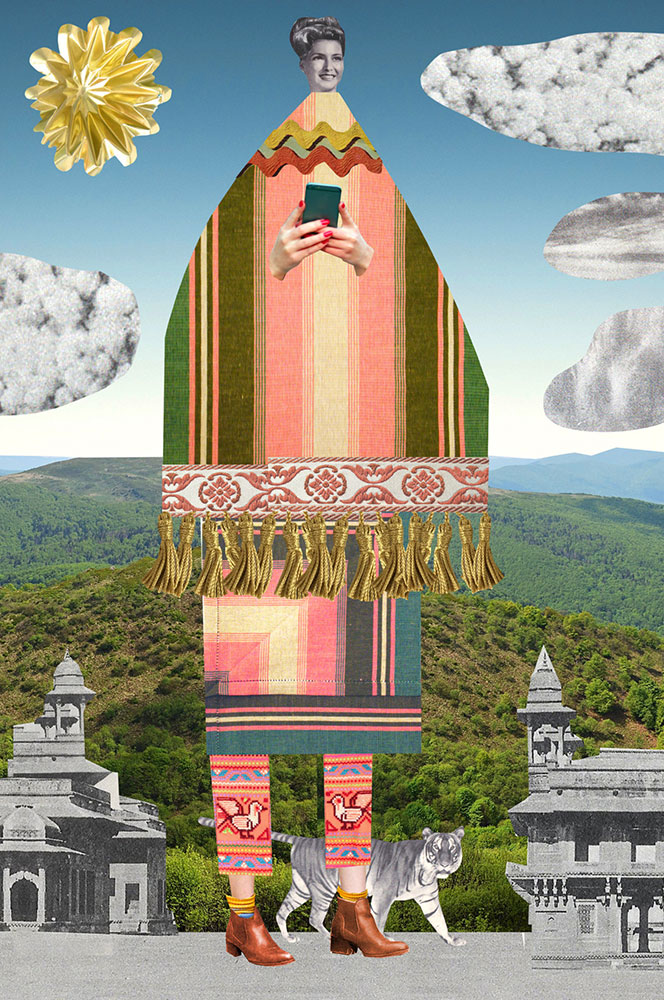 How can you not fall in love with Johanna Goodman's Imaginary Beings? We swoon over all 400 of her incredible collage creations. Their vibrant liveliness and at times poetic solemnity amaze us. Picking a modest selection for the Niche Market was no easy task! Fortunately, we will be featuring Johanna's work in a group show at the end of 2021 and in the spring of 2022. That way we can all enjoy more of her fascinating beings.
We wanted to share a little peek behind Johanna Goodman's creative process. (You can also read her Catalogue of Imaginary Beings statement on her Niche Market page.)
Clearly your imagination is vast and your visual references expansive – fashion, pop culture, art history, urban landscape, nature and so on. Is there a statement behind their juxtaposition or is the process strictly intuitive?
My process is largely intuitive, but I always have a general conceptual idea of what it is that I want to say while I'm working on a piece. I like to keep that concept somewhat elusive and not hit-the-viewer-over-the-head with whatever idea I'm exploring, but the concept is always buried in there somewhere. I love commenting on and making reference to pop culture, politics, fashion, history, identity; whatever I'm thinking about at the moment I feel fortunate that I've found a way to process everything in my life through my collages.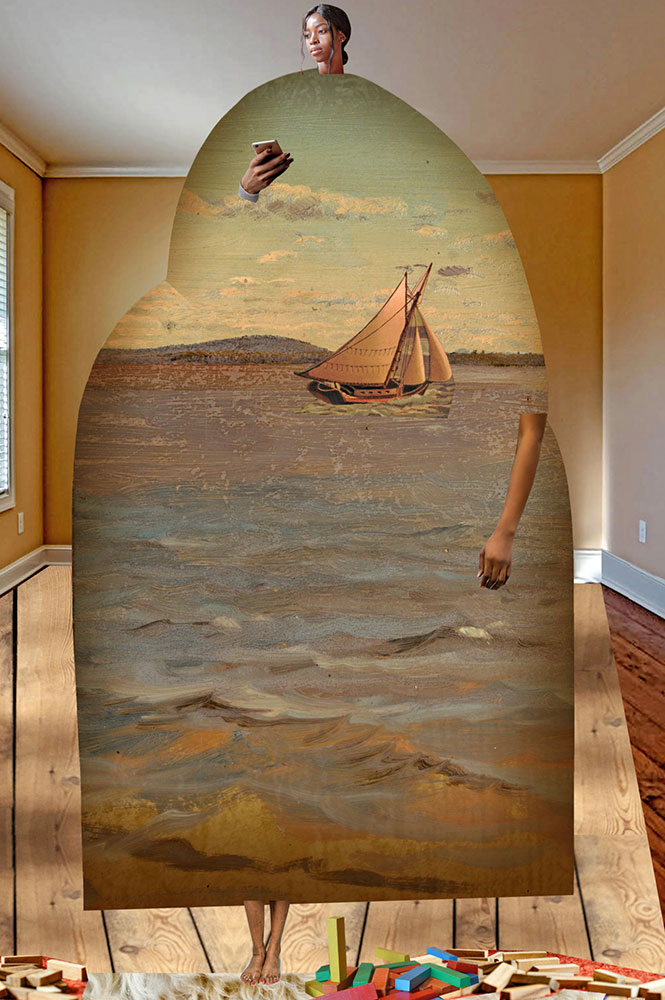 The moments in your Imaginary Beings are so perfectly crafted, from their shoes to their hand gestures and stances. How do you choose which elements to put together? Do you have a method?
I guess you could say that madness is my method 🙂 Each piece I make goes through multiple iterations. Layers and layers of playing around and trial and error. Each collage is built upon many days or weeks of trying different identities and poses, bodies, apparel and locations. I just keep building and moving elements around until it's right. It feels like the subject and I role-play and improvise scenarios and then there are lots of rewrites and revisions before we land on the right combination. An Imaginary Being is just like a person who is the sum of her experiences. There are no shortcuts.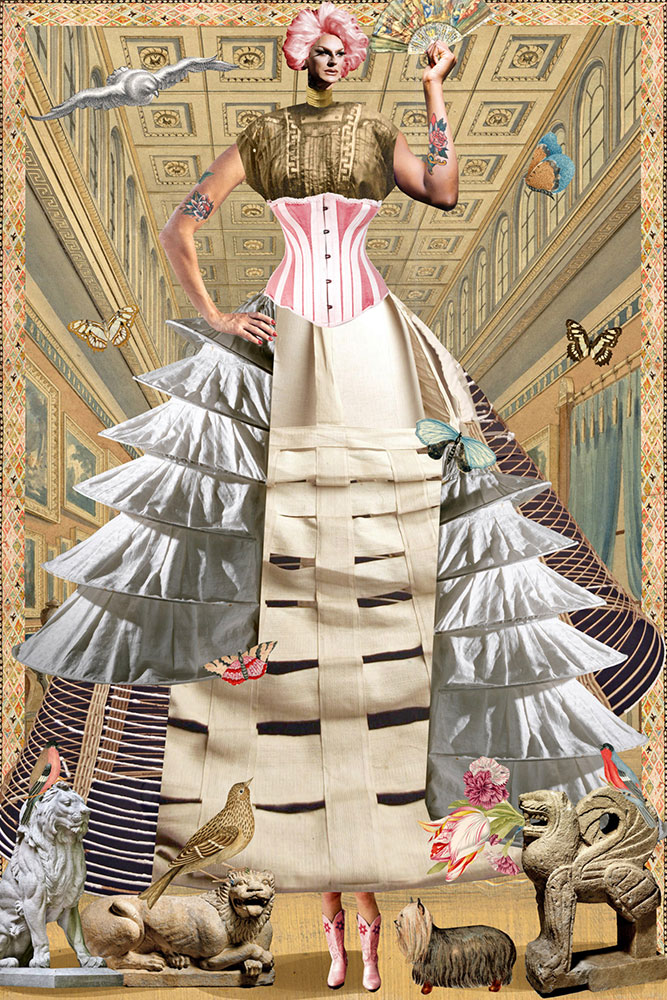 There's definitely something for everyone in your various Imaginary Beings collections, which includes "science," "animals," "abstracts," "political" and so on. Do you create the collections with a specific audience in mind?
It's really important to me for my work to be relatable and speak to other people. That said I don't create my work with any particular audience in mind, except for myself. If I feel a resonance with an idea, I hope that's because it has some universal resonance. I've been an Illustrator for a long time and I've learned that you can't please all of the people all of the time, but if you aim to please yourself, and make honest and earnest work, people will connect with it.
Your background includes pen and ink illustration. How did you move into collage? Where do you think you'll end up next?
I worked with oil paint and ink for many years professionally and personally. For decades. I started making collages as a 'vacation' from my 'work' just a few years ago. I wanted to do something completely different and novel. It lit-up some new parts of my brain. It still does. Something about finding and using new and different material for every collage, and not knowing exactly where it will go, is very liberating and extremely rewarding. Not knowing where I'll go next or where I'll end-up is the beauty of it.