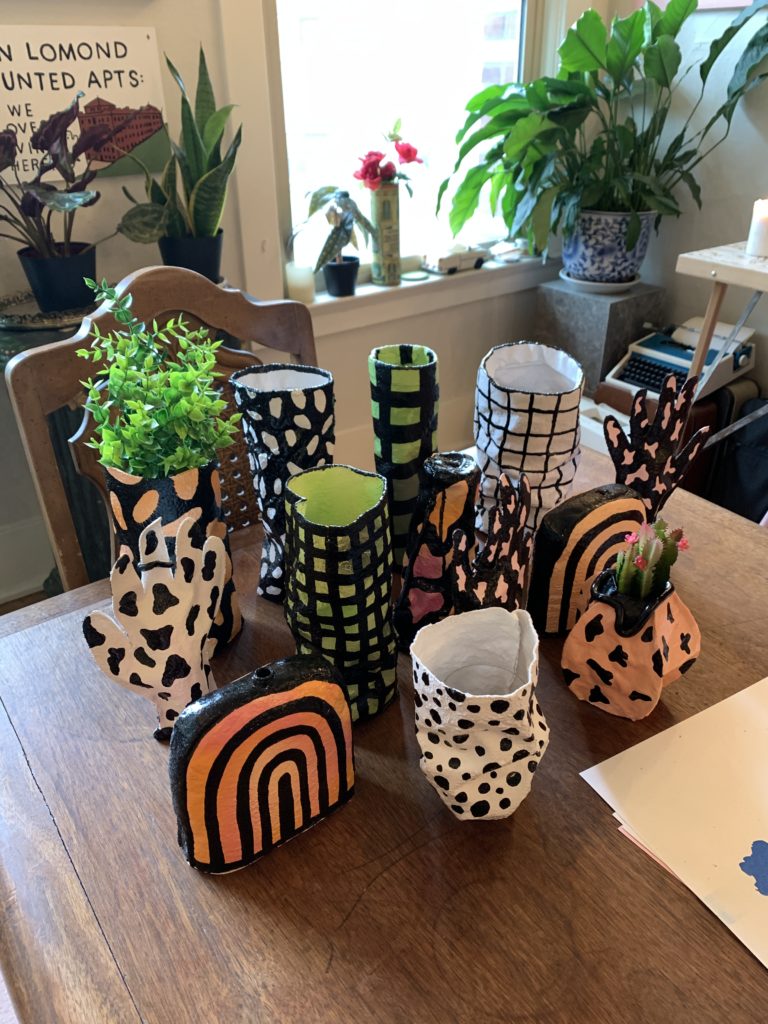 We are extremely excited about our first artisan pop-up. We mean, like, really excited.
It's being held at the gallery Sunday, April 3 (last day of Soo's show!) from 12p – 5p. The event is free and open to the public. And our pals at Cone & Steiner will be providing some bevy perks. RSVPs are not required but we sure appreciate them so we can plan for the best day possible. You can RSVP here.
We are doing a lot of sneak-peek look-sees at what's in store on our IG page. Follow along and then join us. You can also scroll down to see some images (and then still come join us).
Artists include:
Rayfish Art
+ groovy rings and things from Belarts