Kendra Larson is an artist based in Portland, OR with a primary focus on the ephemerality of Pacific NW landscapes. Her work explores historical ideas of landscape and supports ideas around environmentalism and our contemporary relationships with the natural world.
Larson grew up in Salem, OR and received her MFA in Painting at University of Wisconsin, Madison. She has exhibited her work in venues in the US and New Zealand, and was an artist in residence at Signal Fire, Caldera (Sisters, Oregon), New Pacific Studios (Masterton, New Zealand), Sitka Center for Art and Ecology (Oregon), and Fish FactoryCreative Centre of Stöðvarfjörður (Iceland). Larson teaches at Clark College and is the Archer Gallery Director.
Statement:
"In my most recent paintings, my depictions of nature acknowledge that mystery and nostalgia are tied to specific environments. The places I paint have been here before us, will remain after us, and they hold all sorts of secrets. The Pacific NW is special in that here the veil between the spiritual and physical world is thin. Mysterious as it is, the great outdoors has taken on an antidotal role during the pandemic. It serves as a healing escape, as well as a mirror to reflect our human emotions of fear, isolation, and bravery.
The imagery I chose – dark woods, people alone in the landscape, forest fires, steamy hot springs, bodies of water that reflect the cosmos, and caves – symbolize different qualities of the landscape. The powerful destruction of fire and healing qualities of hot springs points to notions of renewal, and the haunting magic of the woods and caves, like the incomprehensible vastness of the universe, gives perspective to our human experience. My work often focuses on the fleeting qualities – smoke, fire, clouds, snow, and sound – which add to our understanding of Place and the time we live in.
Ultimately, my work reignites childhood wonderment, sheds light on the sublime, and calls on the viewer to protect natural spaces.
Click here for Kendra's CV.
Click here for Kendra's viewing room.
Click here to read an interview with Kendra.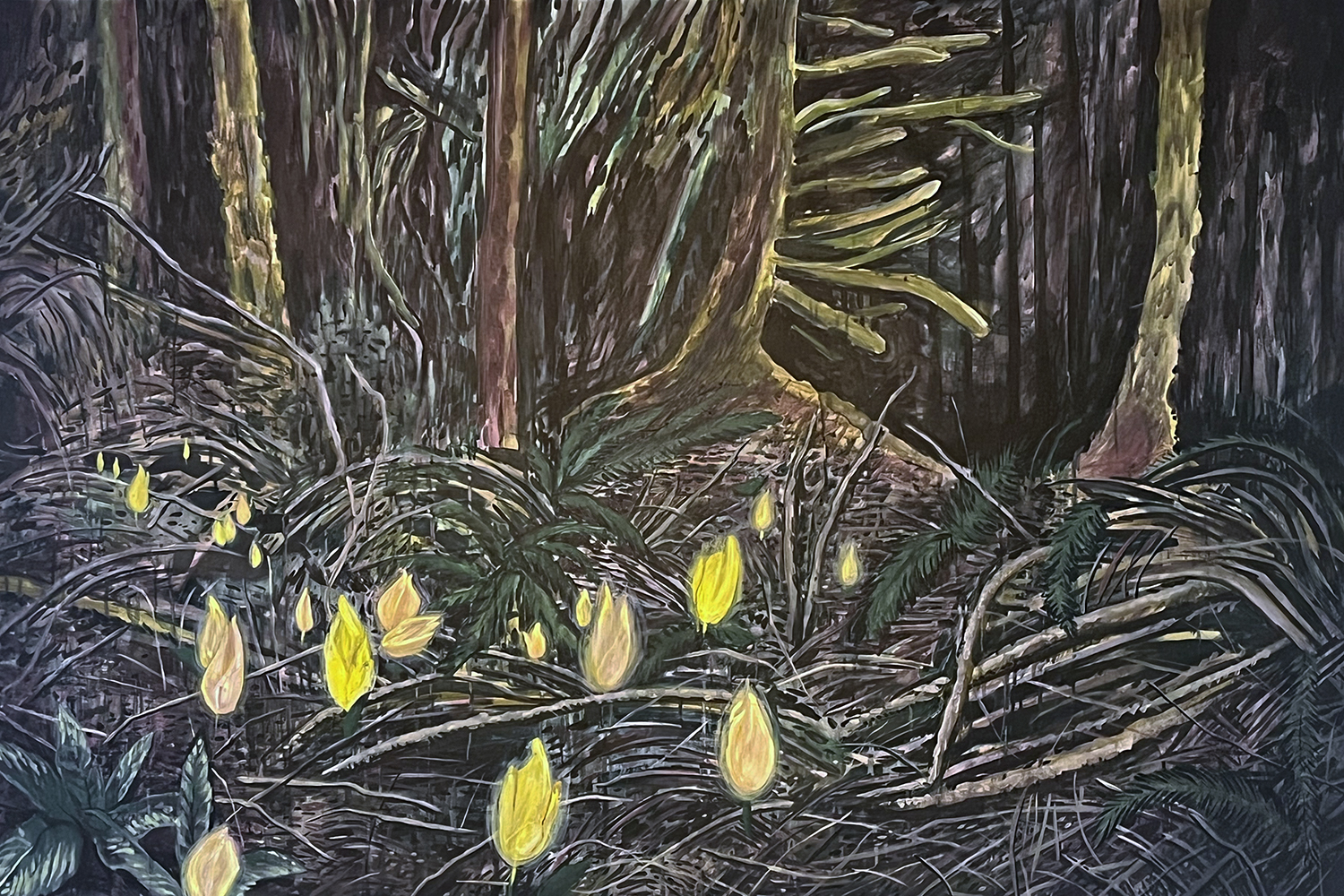 Rain and Skunk Cabbage, 2023
Acrylic on canvas
40" x 60"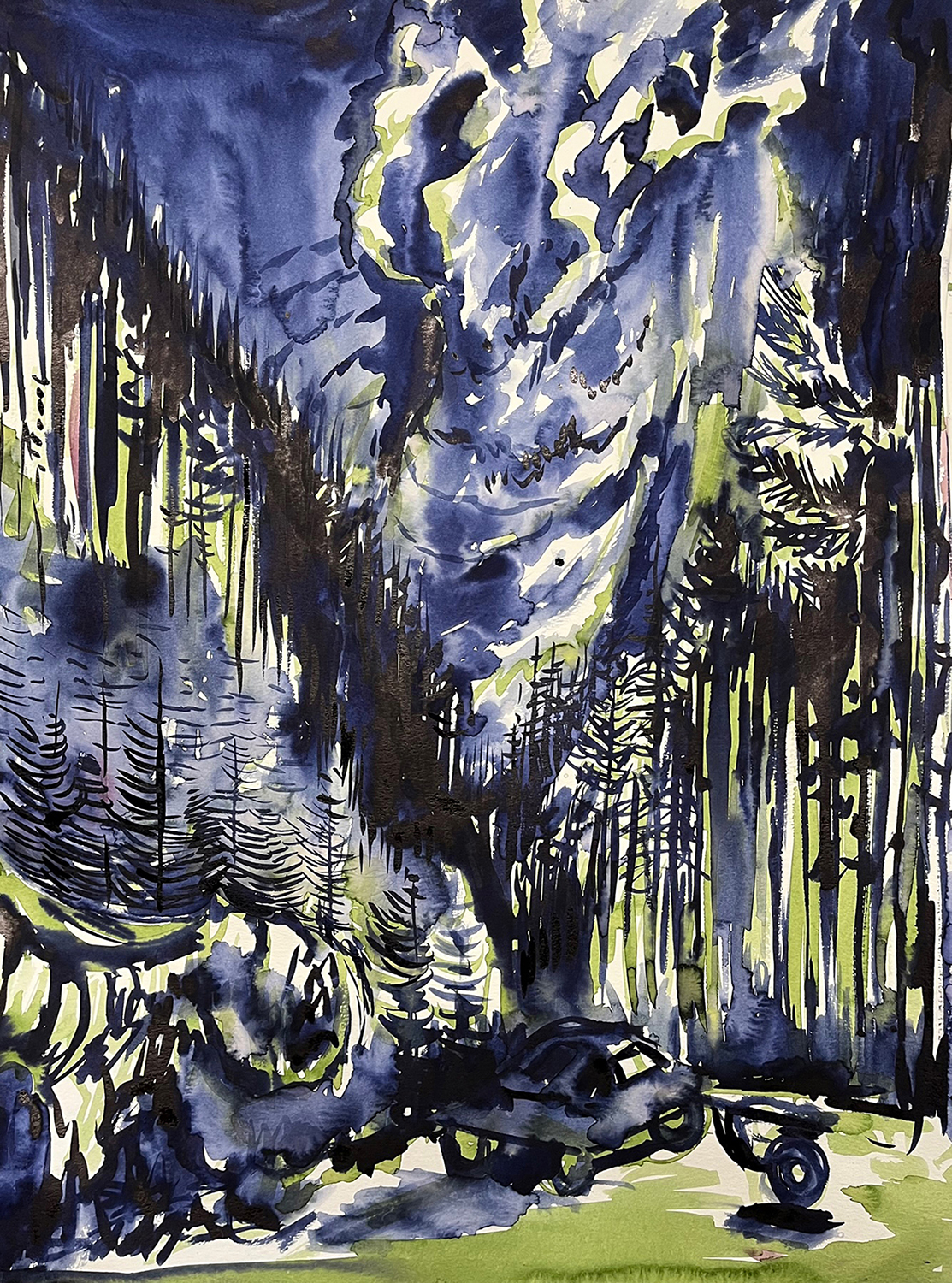 Erupt, 2022
Watercolor on paper
24" x 18"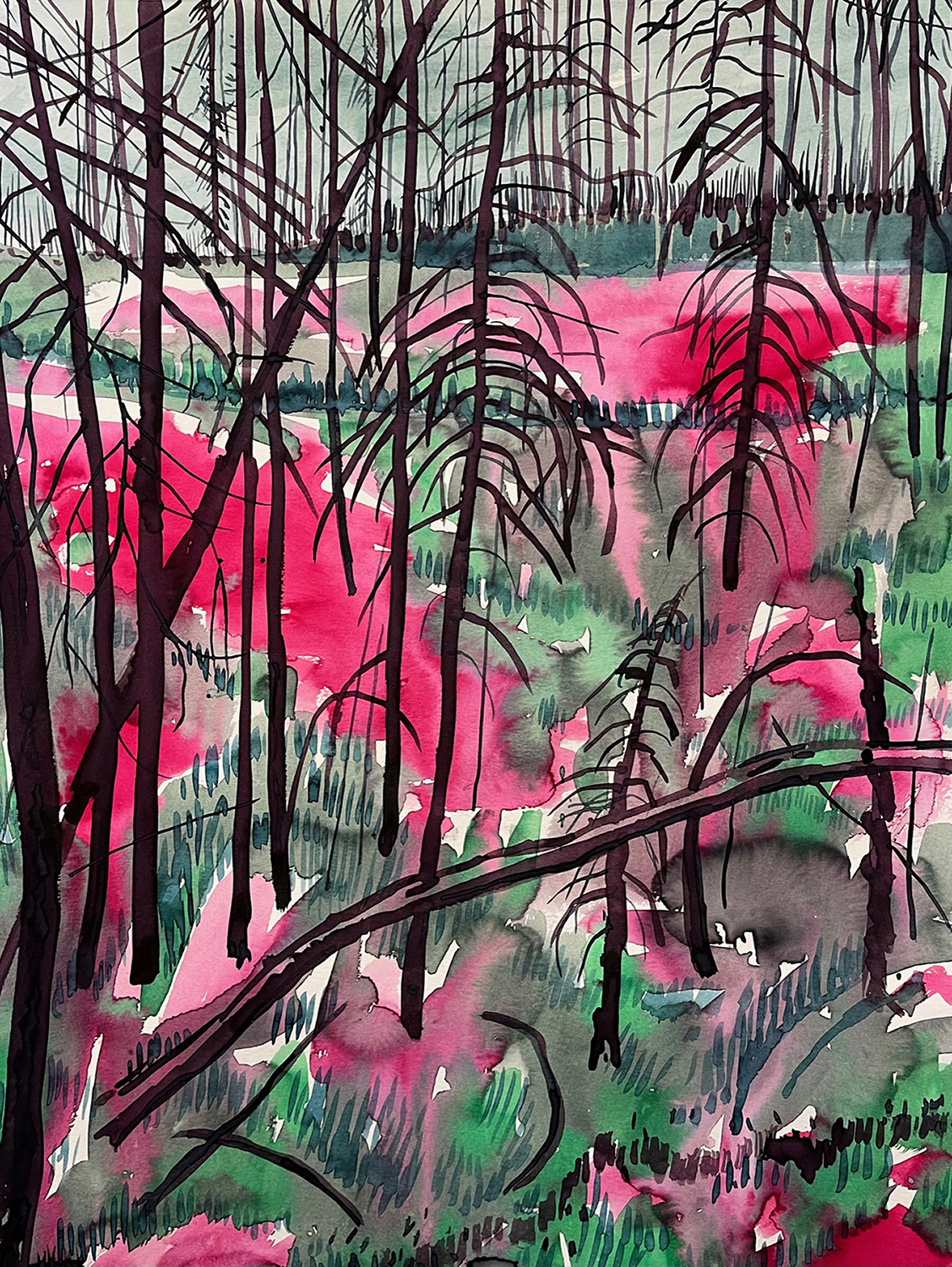 Foothills, 2022
Watercolor on paper
24" x 18"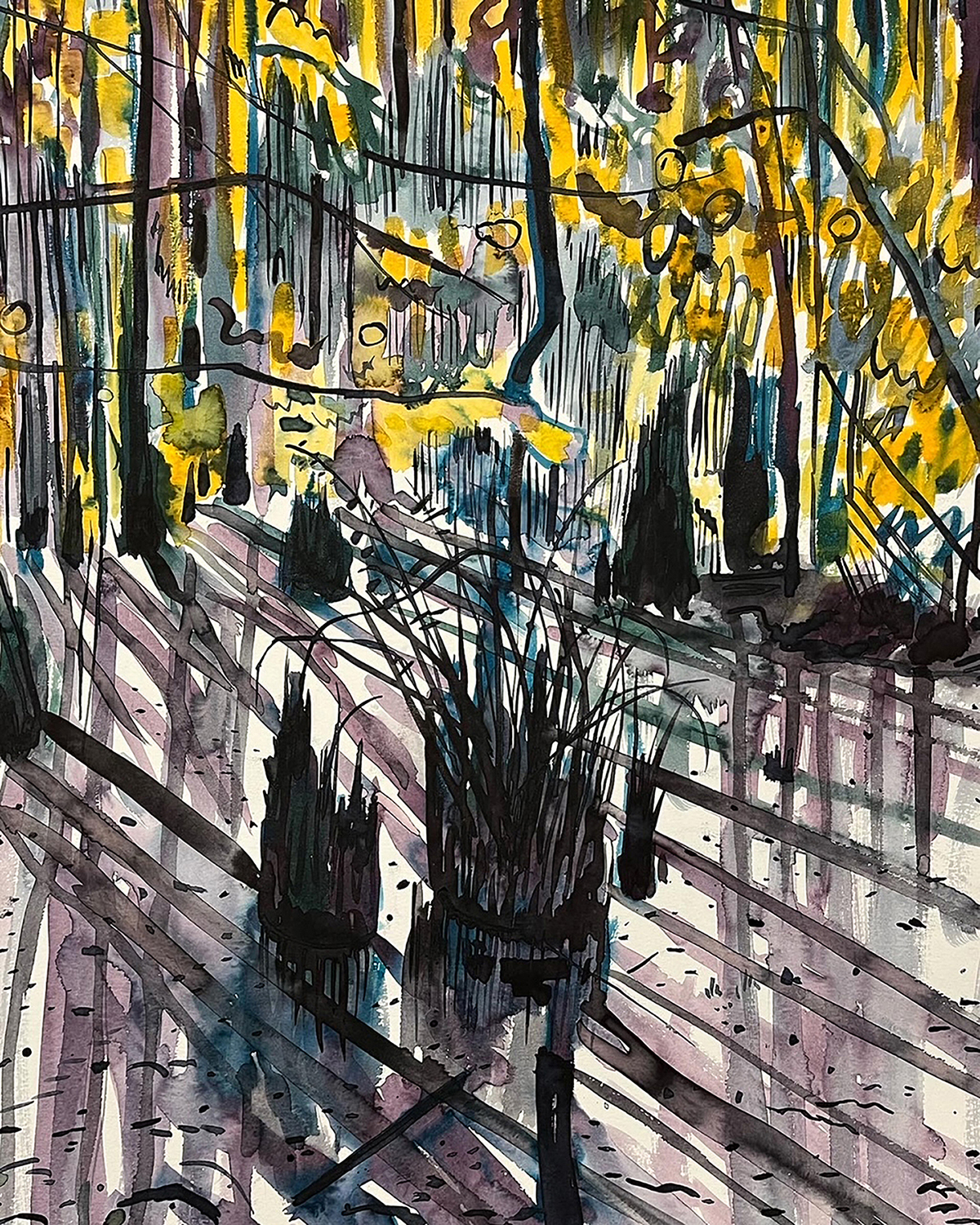 Marsh as Dawn, 2022
Watercolor on paper
24" x 18"