AMcE Creative Arts is delighted to present Stasis, a group show of artists working with elements of the natural world as their muse. The paintings, mixed media, and ceramic works in Stasis offer moments of reflection akin to quieted beats between life's noisy, push-pull thrum. The works offer a resting place, reprieve, or state of equilibrium between divergent ways of being in and moving through the world.
Artists include: Richard Bruland, Casey Curran, Roni Feldman, Kendra Larson, Ryana Lawson, and Vander McClain
Click here for installtion views.
Click here for the Stasis viewing room.
And in the Niche Market Storefront – This Must Be The Vase, guest curated by Jeremy Buben, featuring ceramic vases from Ryan Kelly, Sarah Stokes, Craig van den Bosch, Nhi Vo and mixed media artwork media artworks by Troy Gua.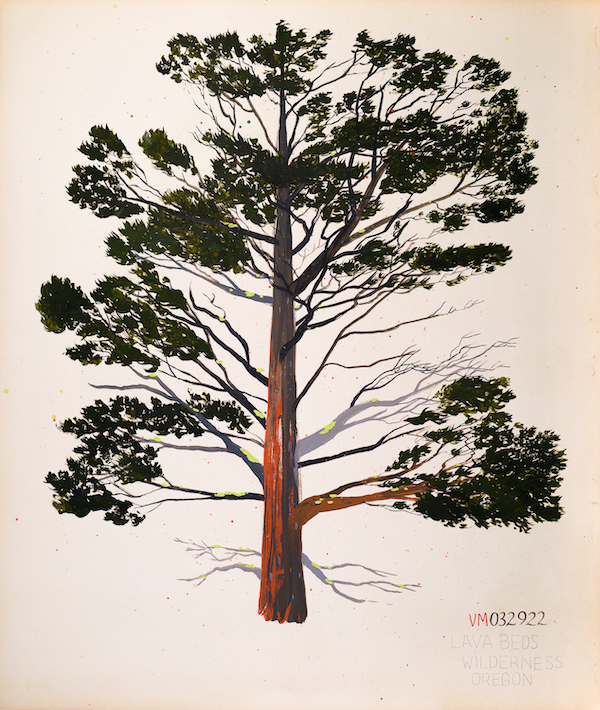 Vander McClain
Juniper
March 29, 2022
Lava Beds Wilderness, Oregon
Gouache, ink, and graphite on paper
21 ¾" x 18 ¼" 
Vander McClain
Ponderosa Stem
March 22, 2022
Lava Beds Wilderness, Oregon
Gouache, ink, and graphite on paper
21 ¾" x 18 ¼" sold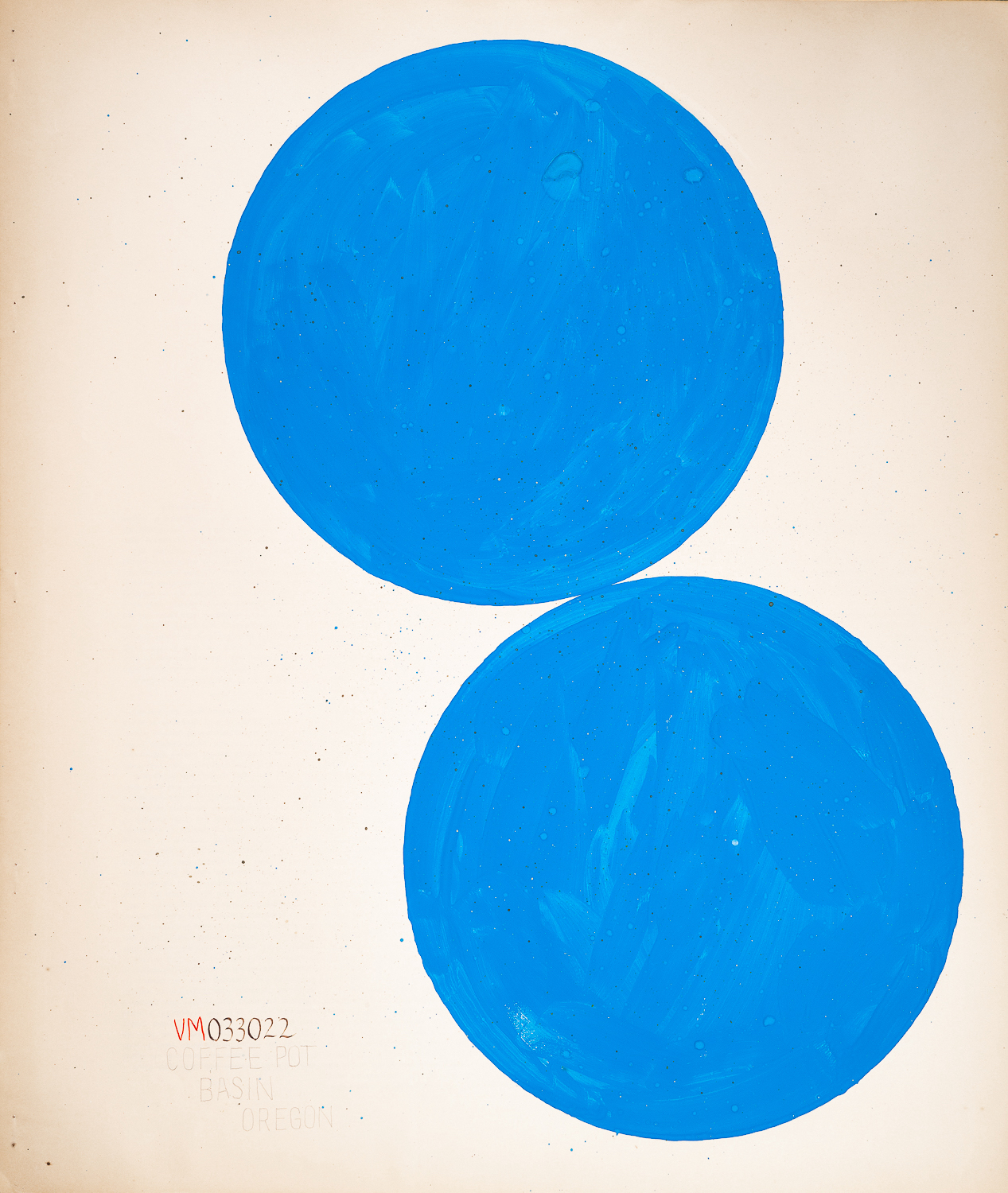 Vander McClain
Stock Tanks
March 30, 2022
Coffee Pot Basin, Oregon

Gouache, ink, and graphite on paper

21 ¾" x 18 ¼"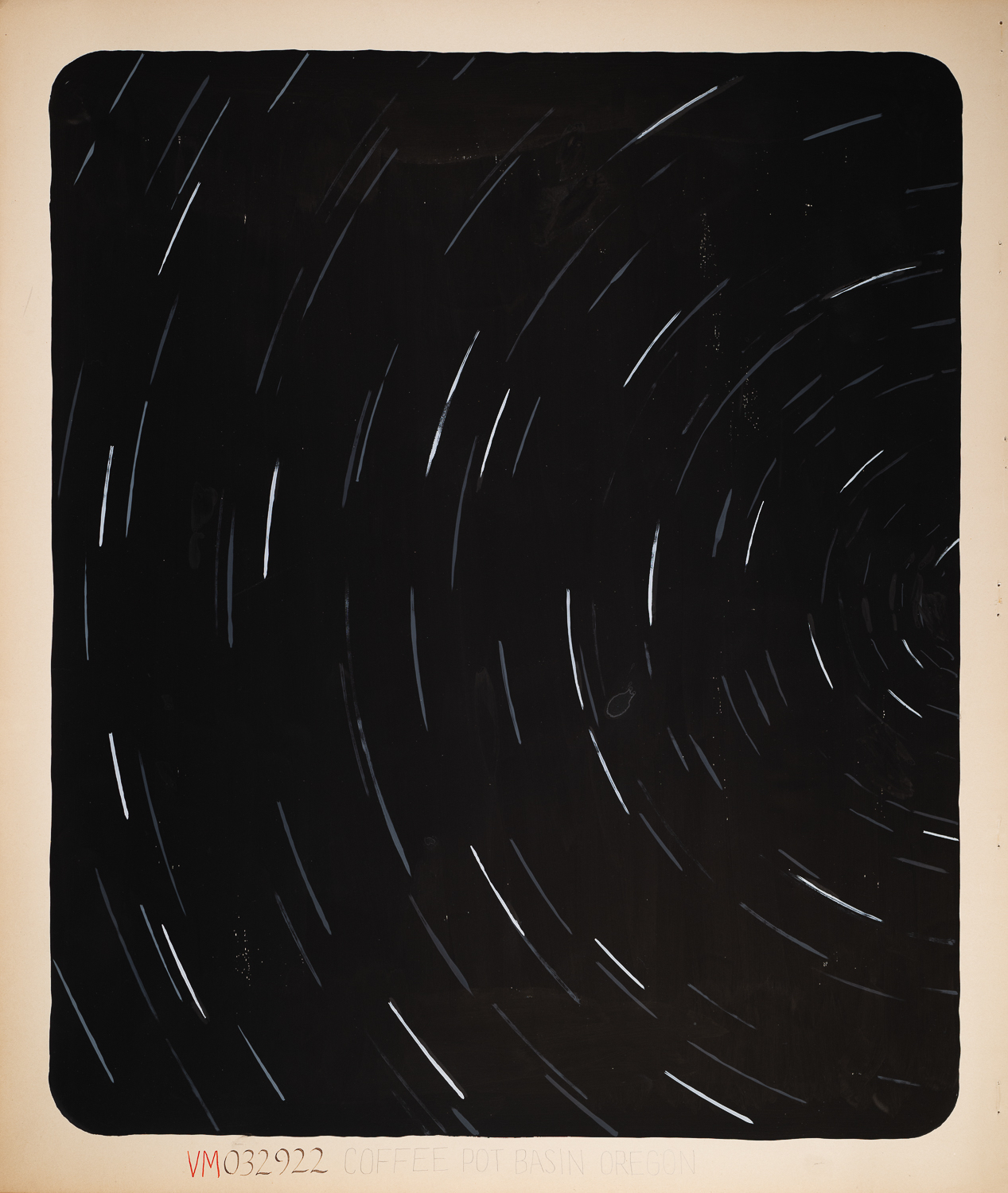 Vander McClain
Night Sky Long Exposure
March 29, 2022
Coffee Pot Basin, Oregon
Gouache, ink, and graphite on paper
21 ¾" x 18 ¼"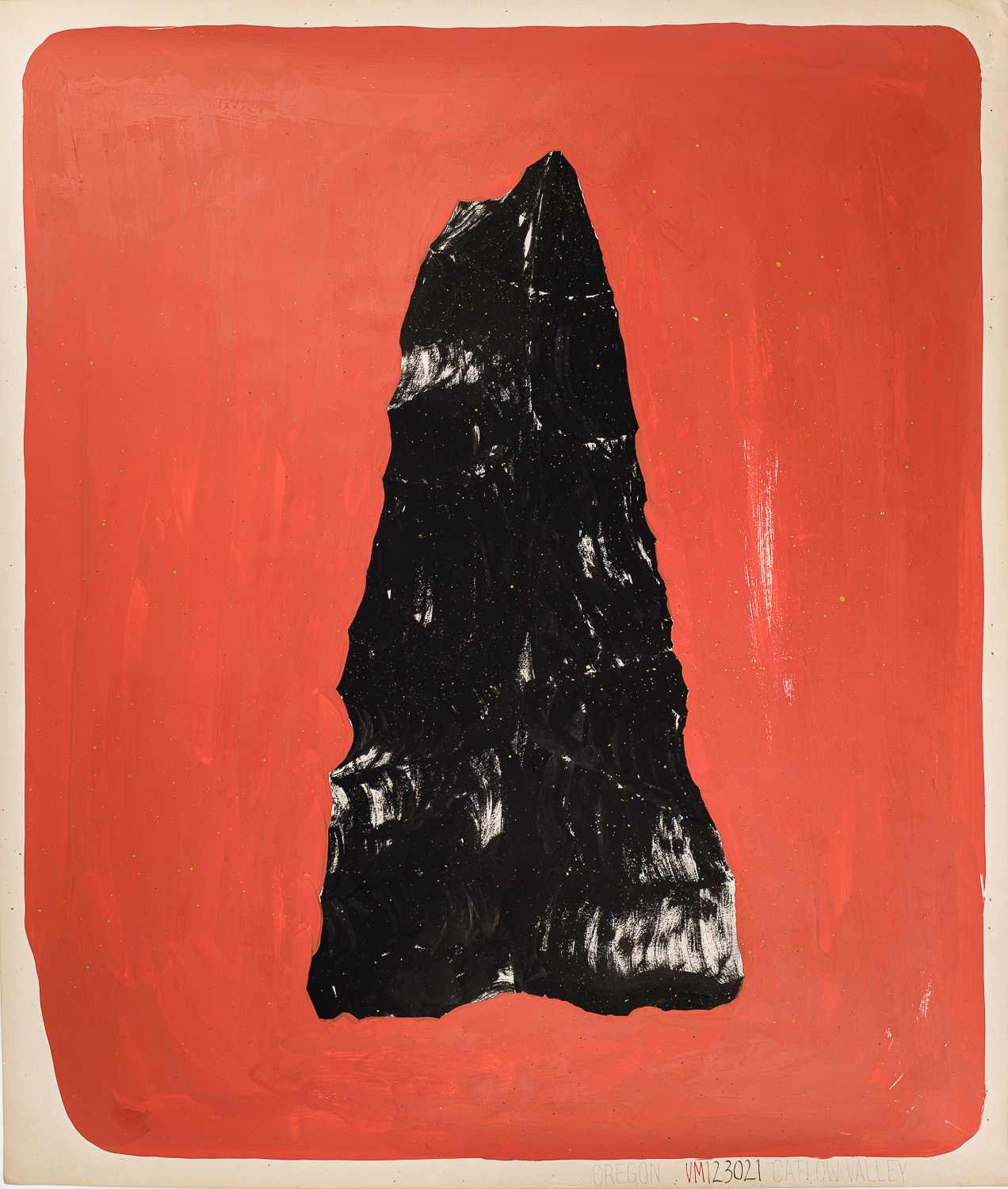 Vander McClain
Haskett Point
December 30, 2021
Catlow Valley, Oregon

Gouache, ink, and graphite on paper

21 ¾" x 18 ¼"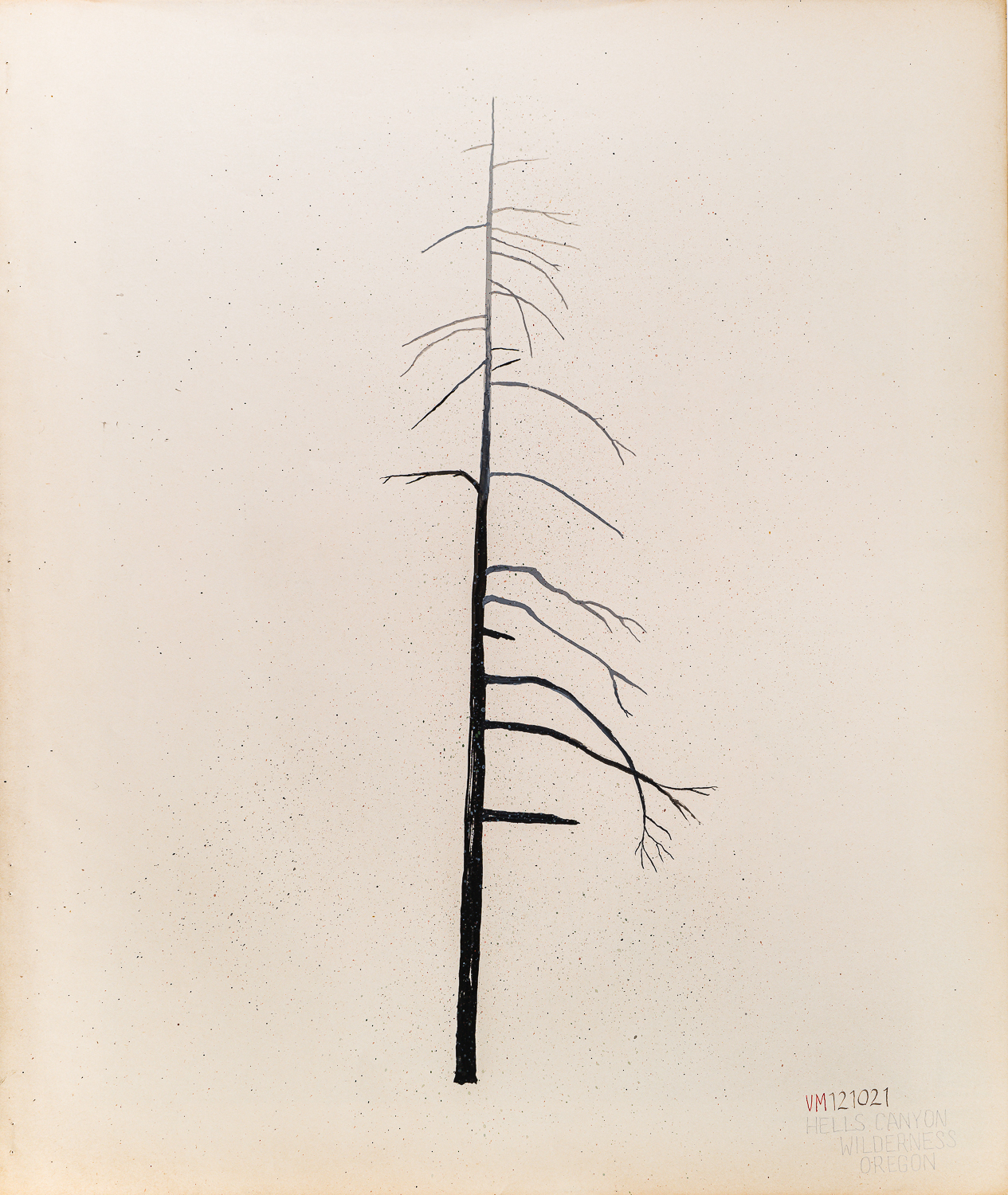 Vander McClain
Ponderosa
December 10, 2021
Hells Canyon Wilderness, Oregon
Gouache, ink, and graphite on paper

21 ¾" x 18 ¼"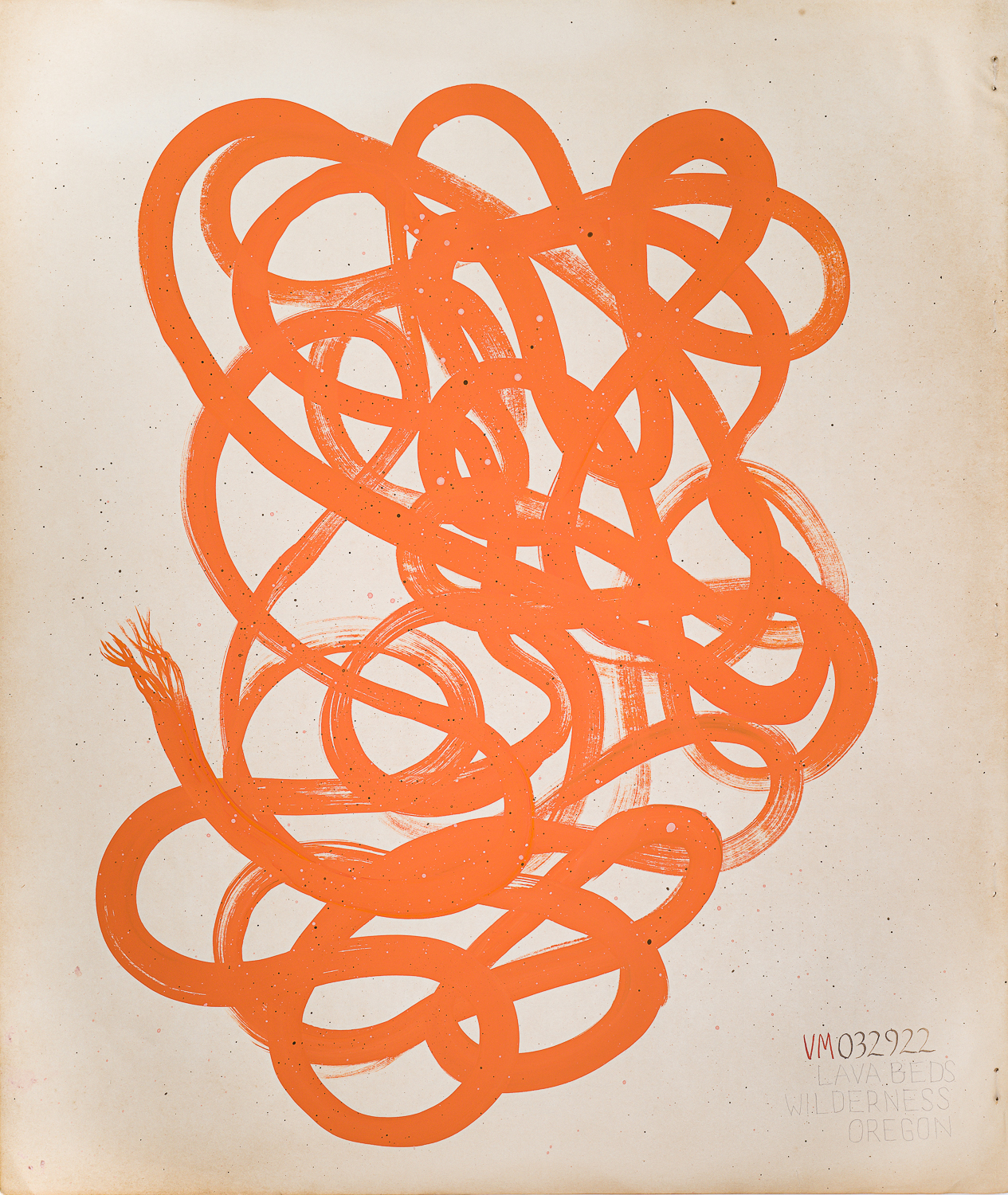 Vander McClain
Rope
December 11, 2021
Hells Canyon Wilderness, Oregon

Gouache, ink, and graphite on paper

21 ¾" x 18 ¼"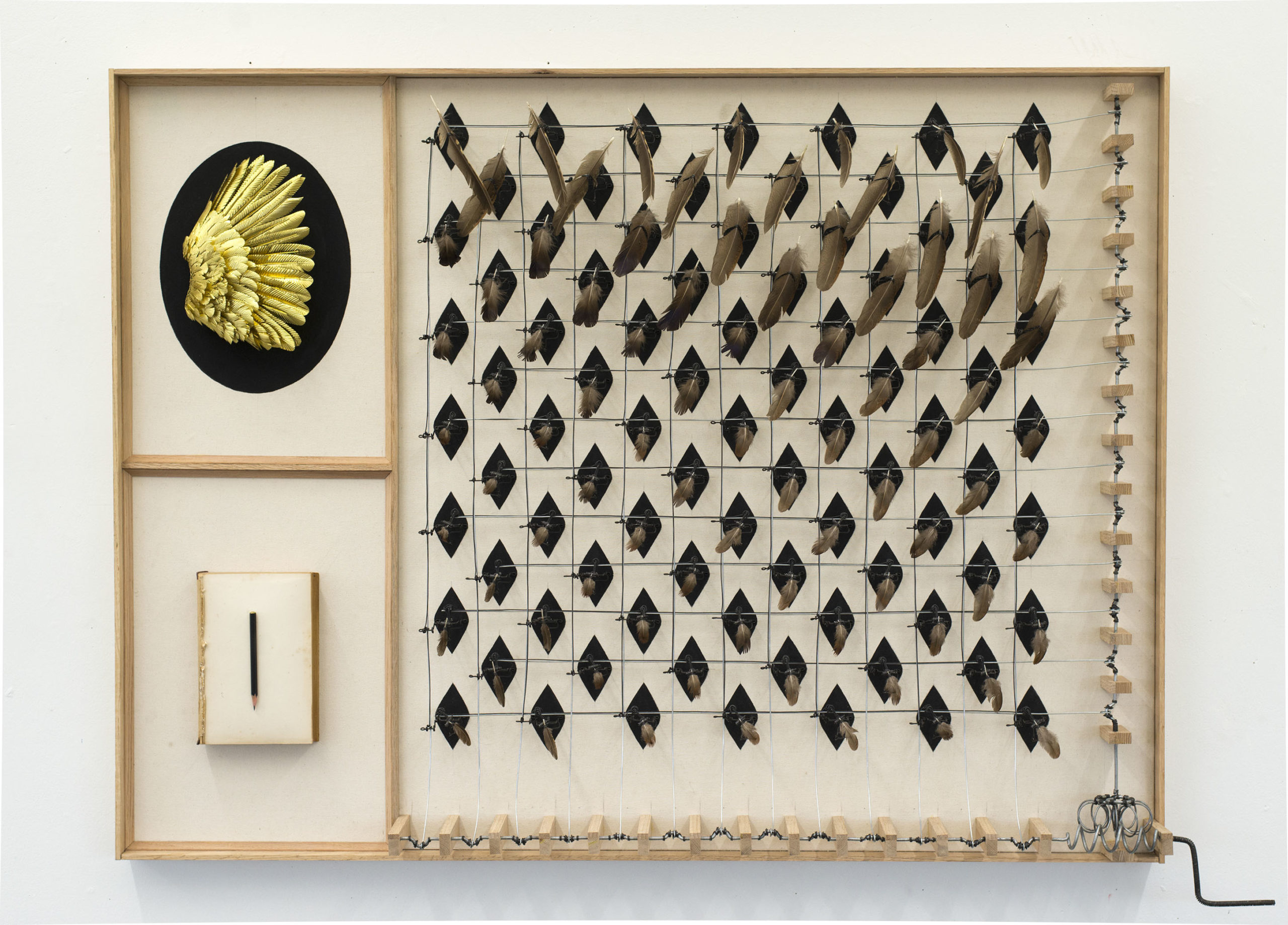 Casey Curran
Body Distilled, 2012
Feathers, brass, wood, wire, acrylic, book, pencil
36" x 52"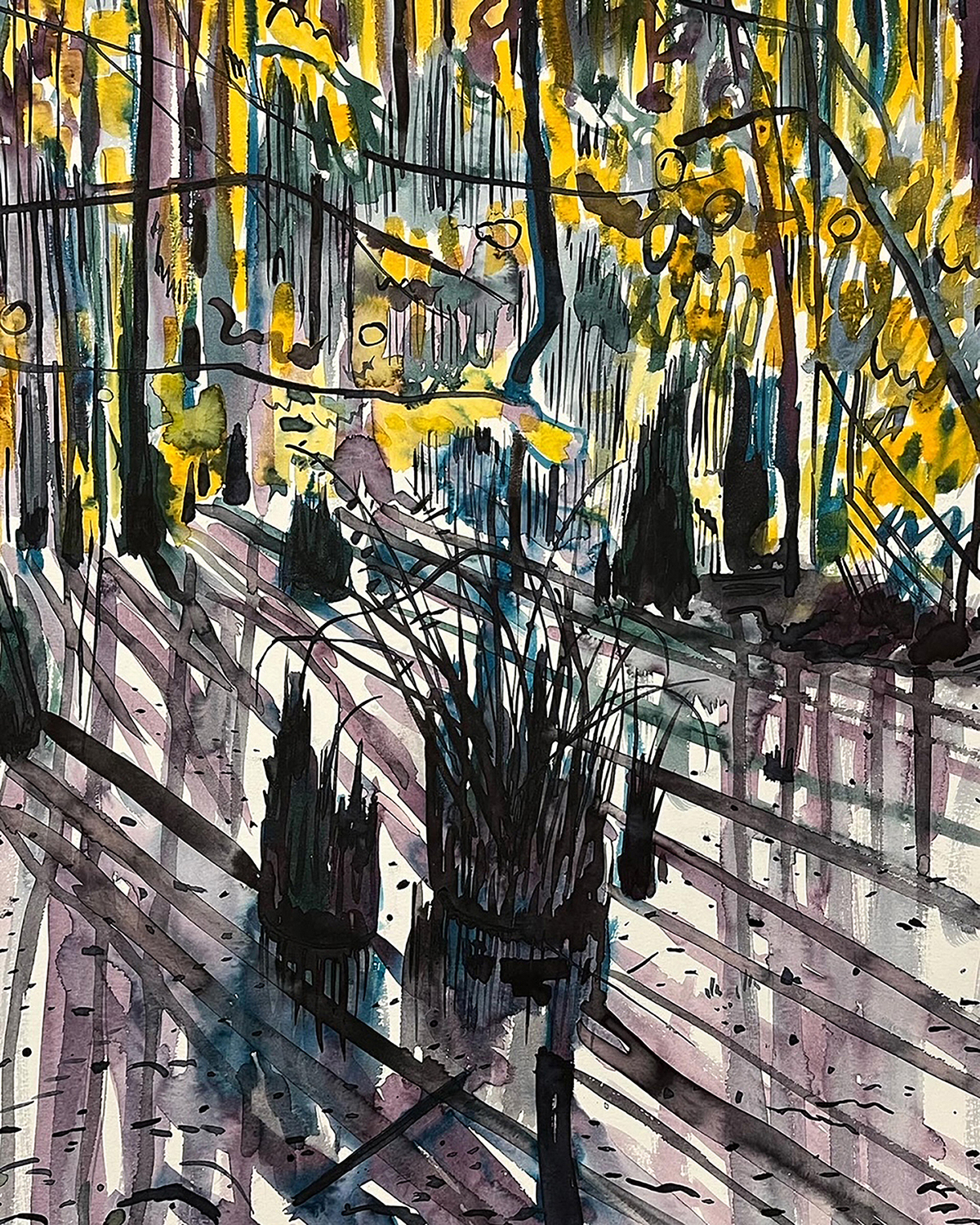 Kendra Larson
Marsh as Dawn, 2022 
Watercolor on paper
24" x 18"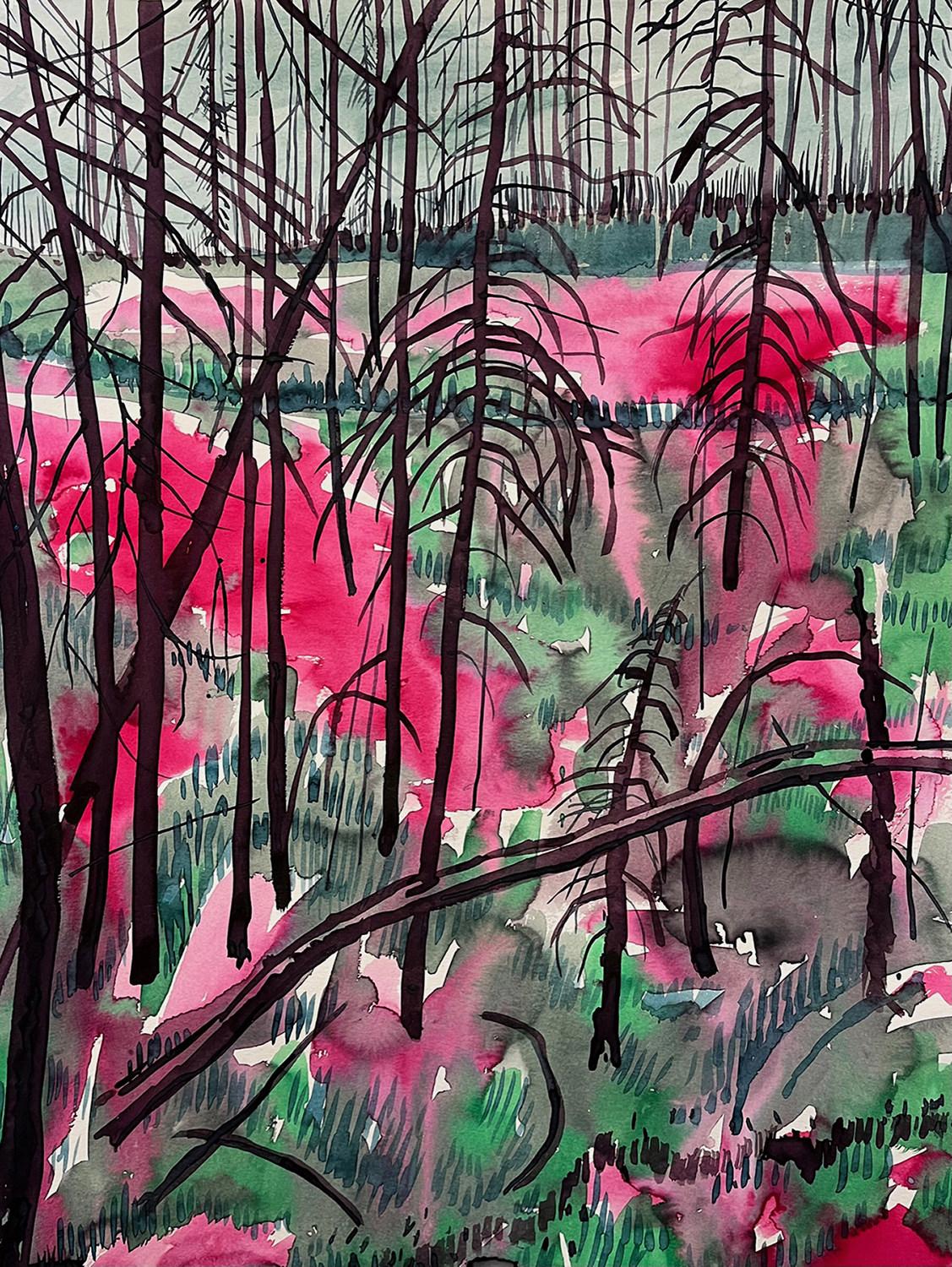 Kendra Larson
Foothills, 2022 
Watercolor on paper
24" x 18"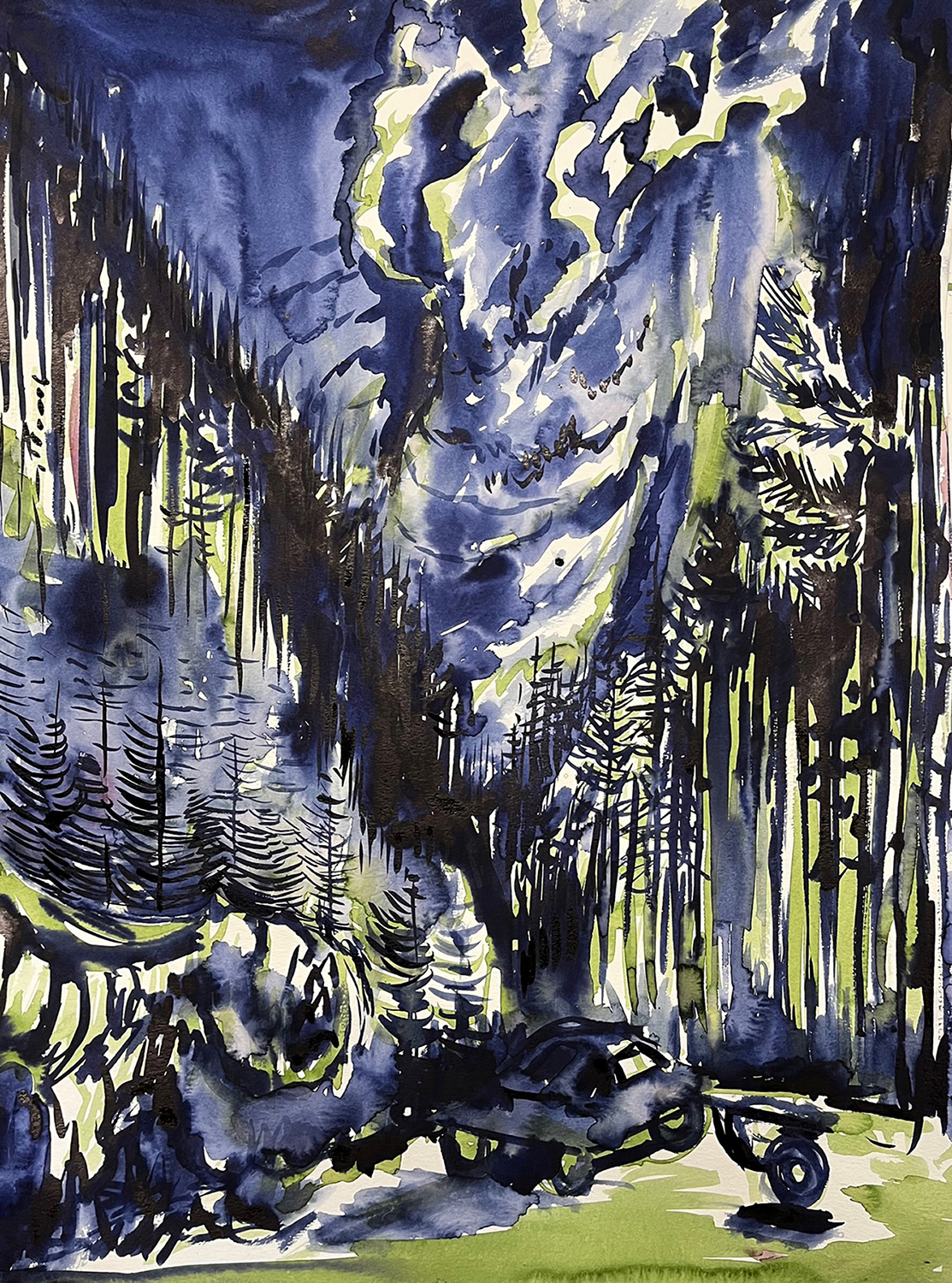 Kendra Larson
Erupt, 2022 
Watercolor on paper
24" x 18"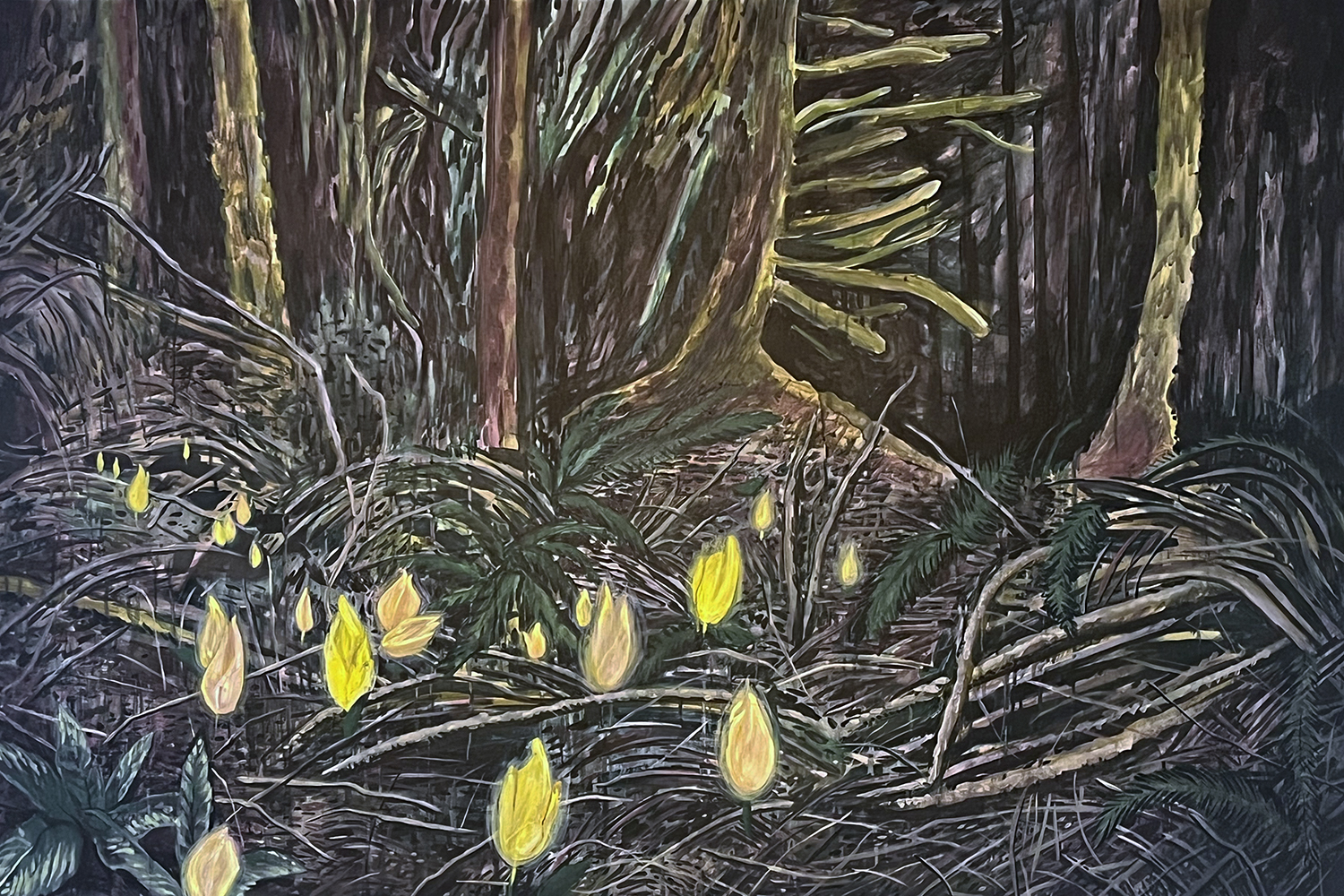 Kendra Larson
Rain and Skunk Cabbage, 2023
Acrylic on canvas
40" x 60"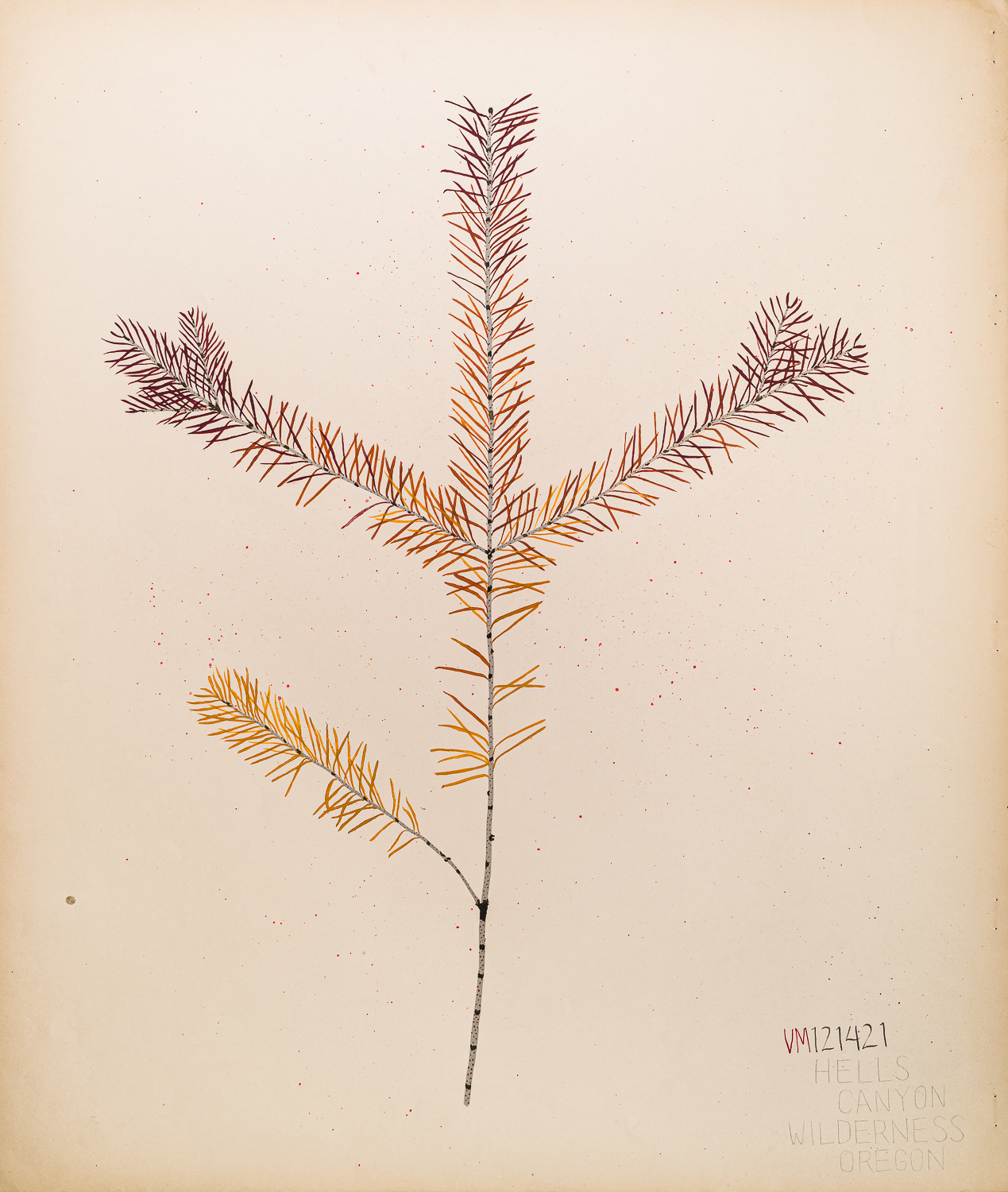 Vander McClain
Pine
December 14, 2021
Hells Canyon Wilderness, Oregon
Gouache, ink, and graphite on paper

21 ¾" x 18 ¼"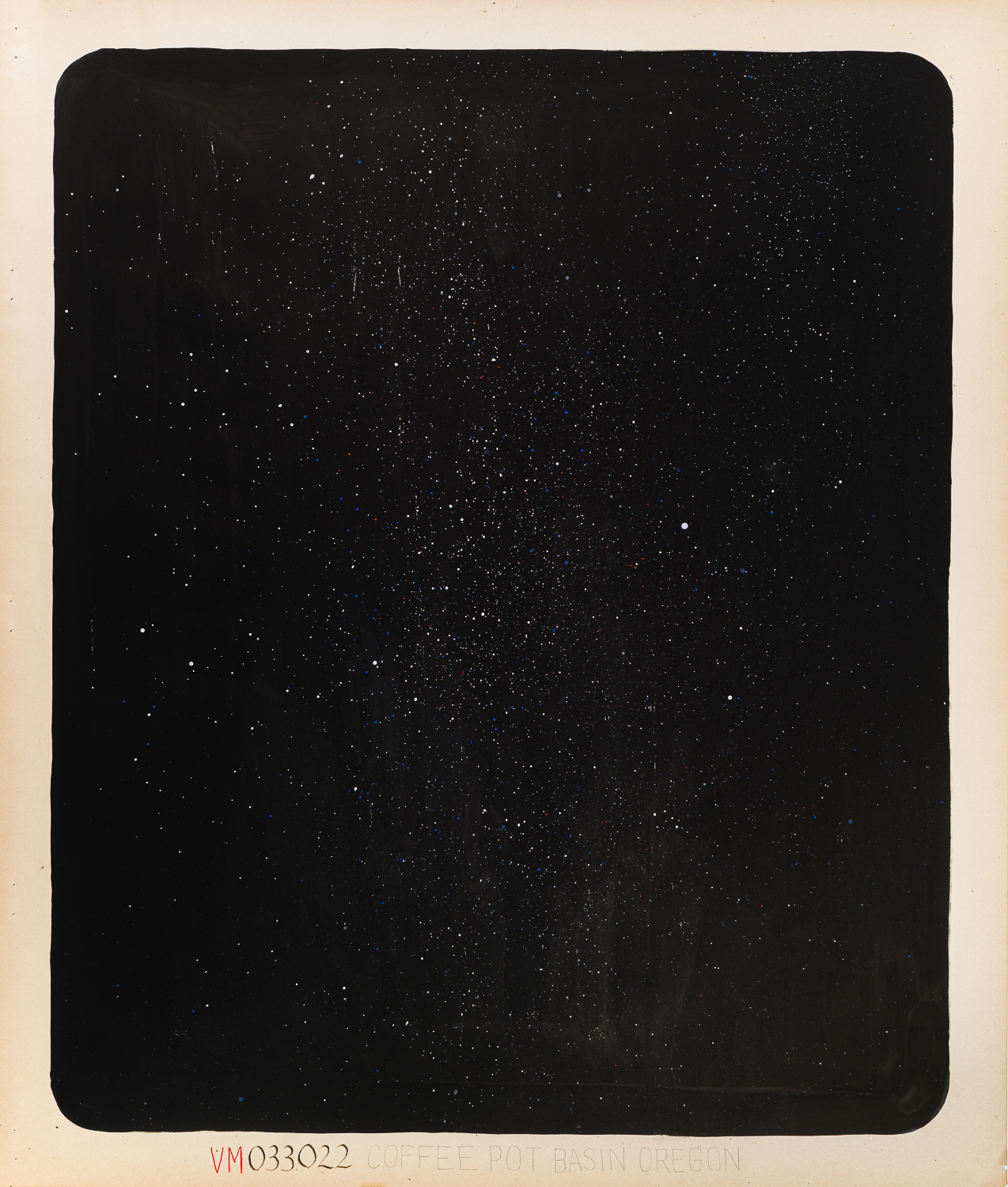 Vander McClain
Night Sky
March 30, 2022
Coffee Pot Basin, Oregon

Gouache, ink, and graphite on paper

21 ¾" x 18 ¼"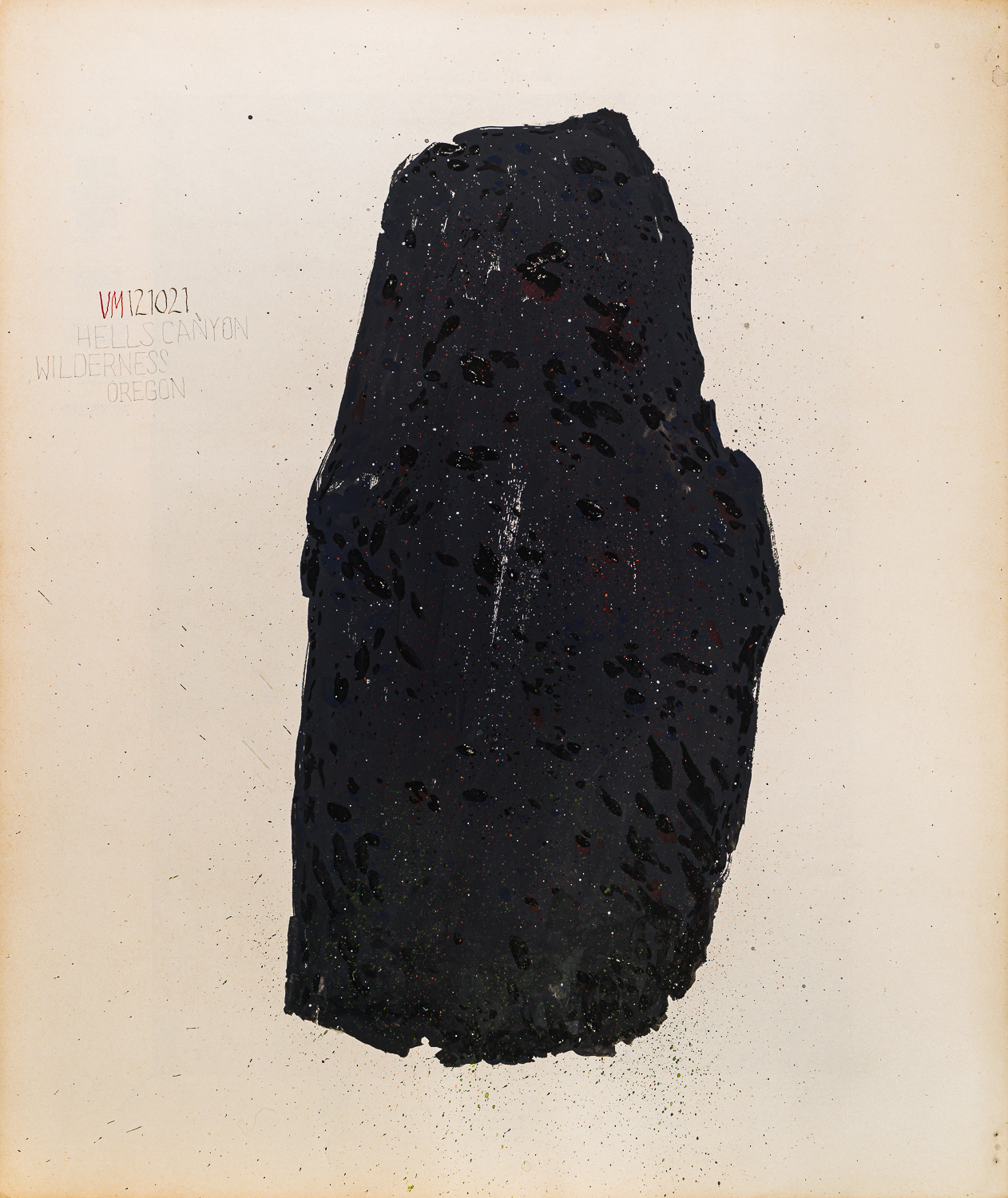 Vander McClain
Basalt
December 10, 2021

Hells Canyon Wilderness, Oregon

Gouache, ink, and graphite on paper

21 ¾" x 18 ¼"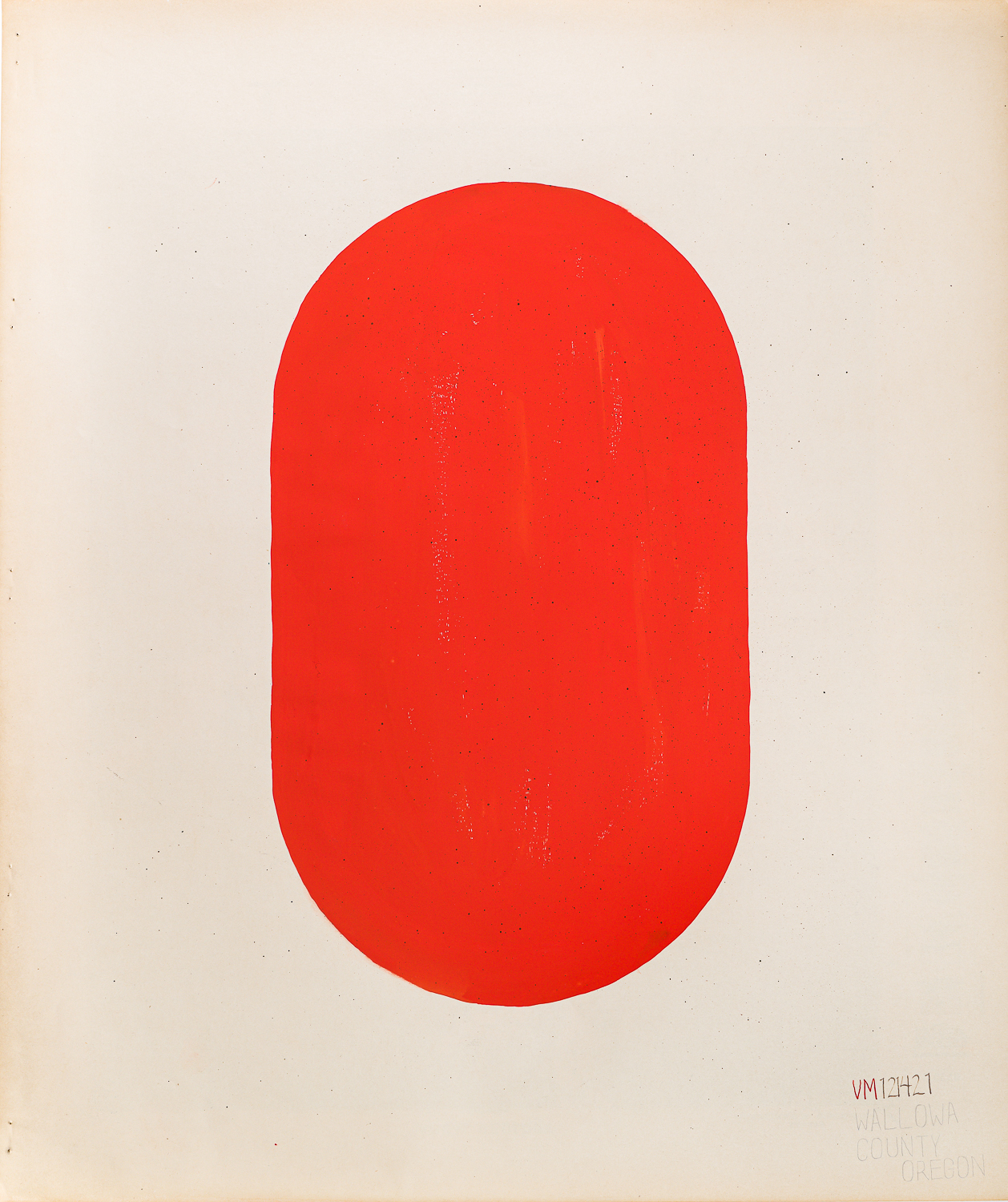 Vander McClain
Petroleum Can
December 14, 2021
Wallowa County, Oregon
Gouache, ink, and graphite on paper
21 ¾" x 18 ¼"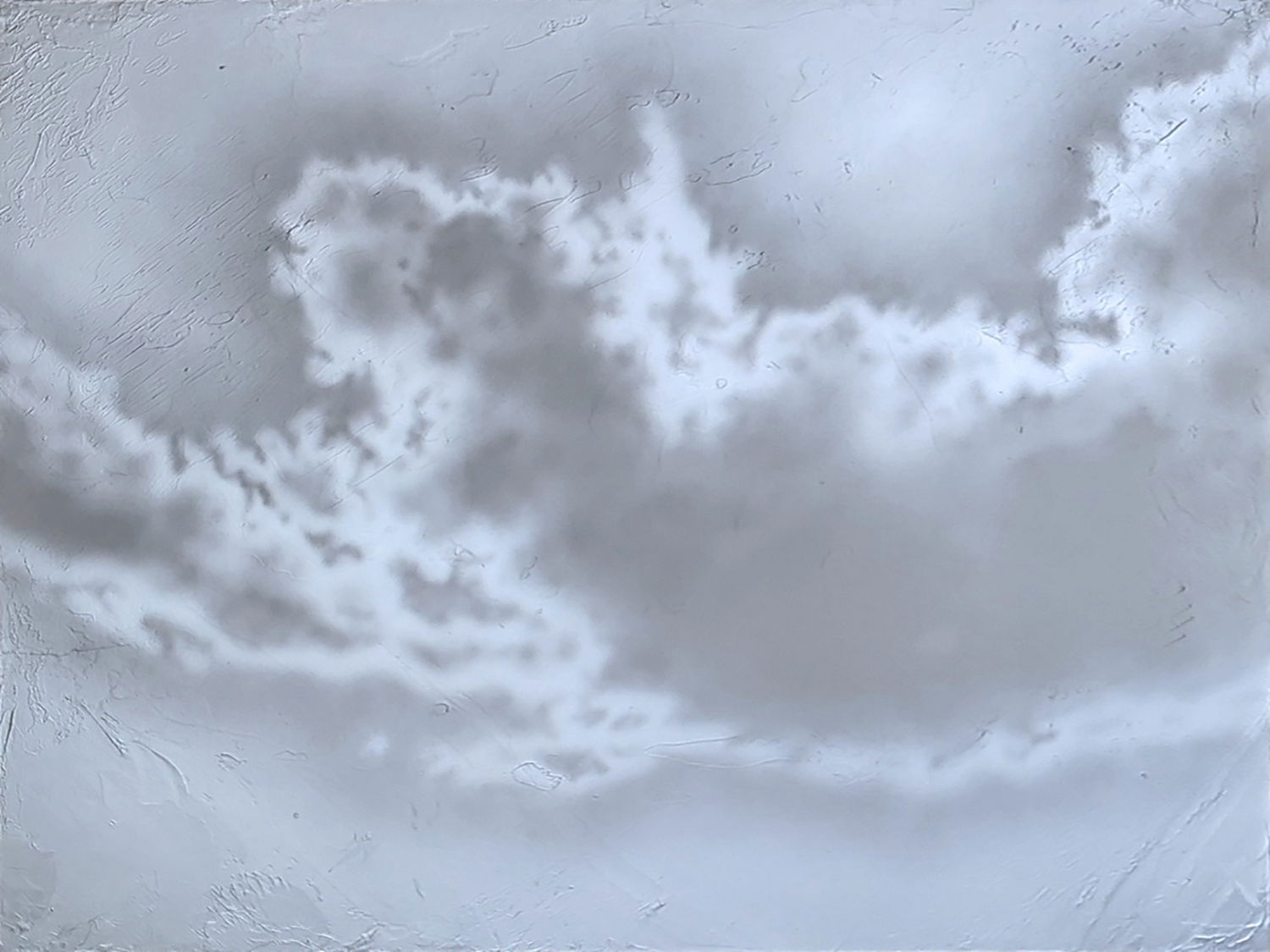 Roni Feldman
Quicksilver #2, 2020
Acrylic on canvas
27" x 36"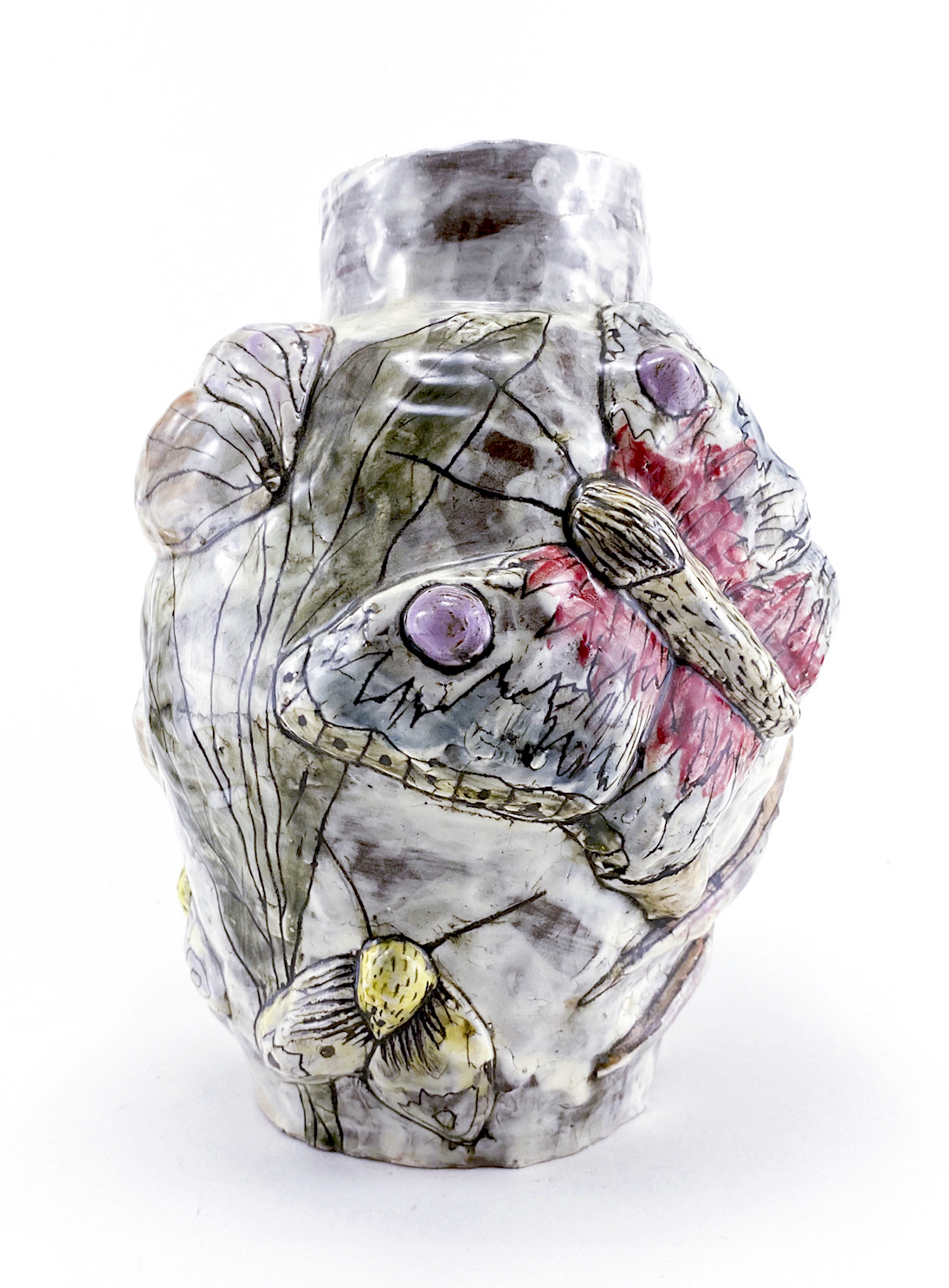 Ryana Lawson
Tulips, 2021
Terracotta, underglaze, glaze
10" x 8"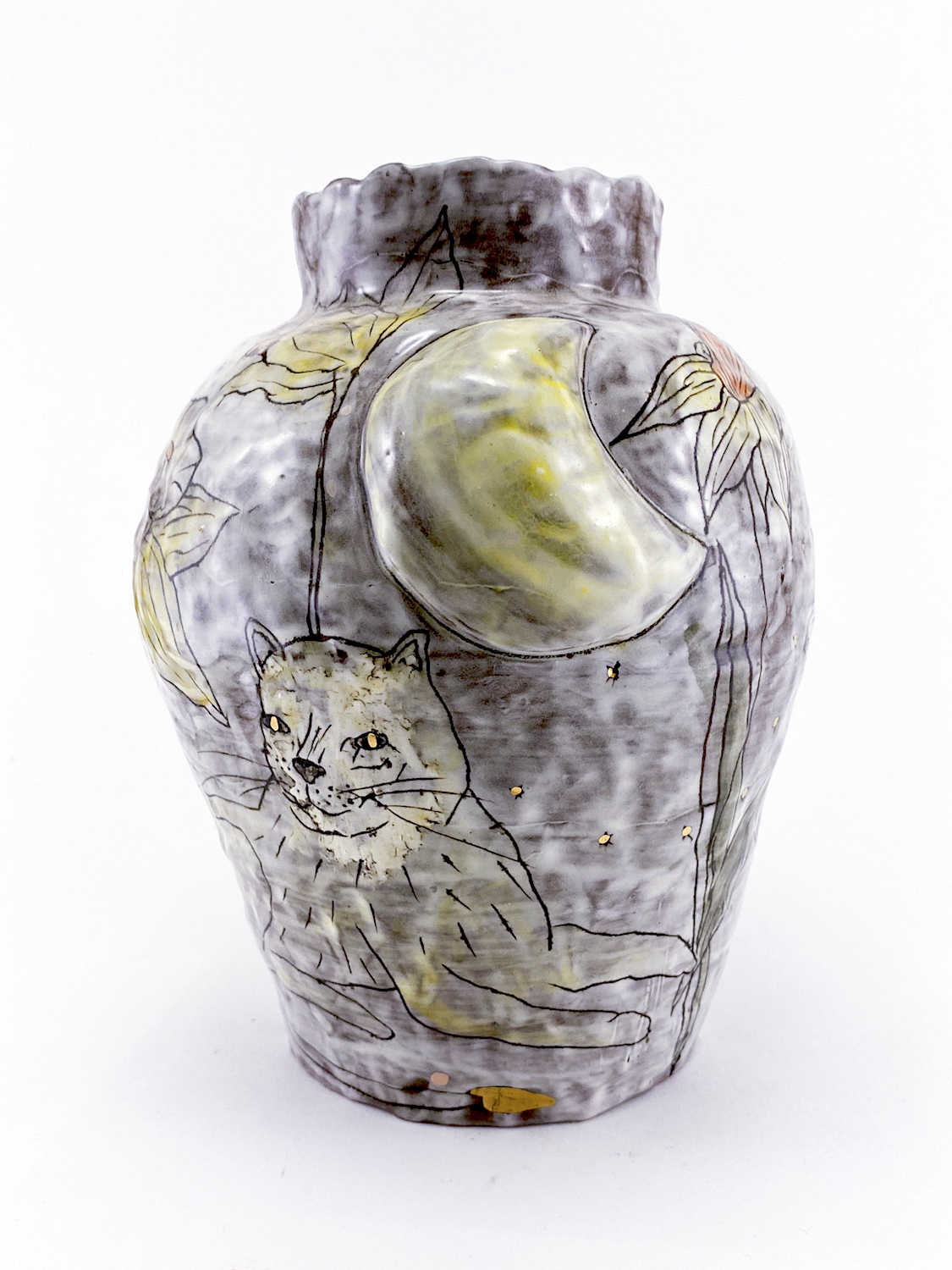 Ryana Lawson
Aries Sun, 2021
Terracotta, underglaze, glaze
10" x 8"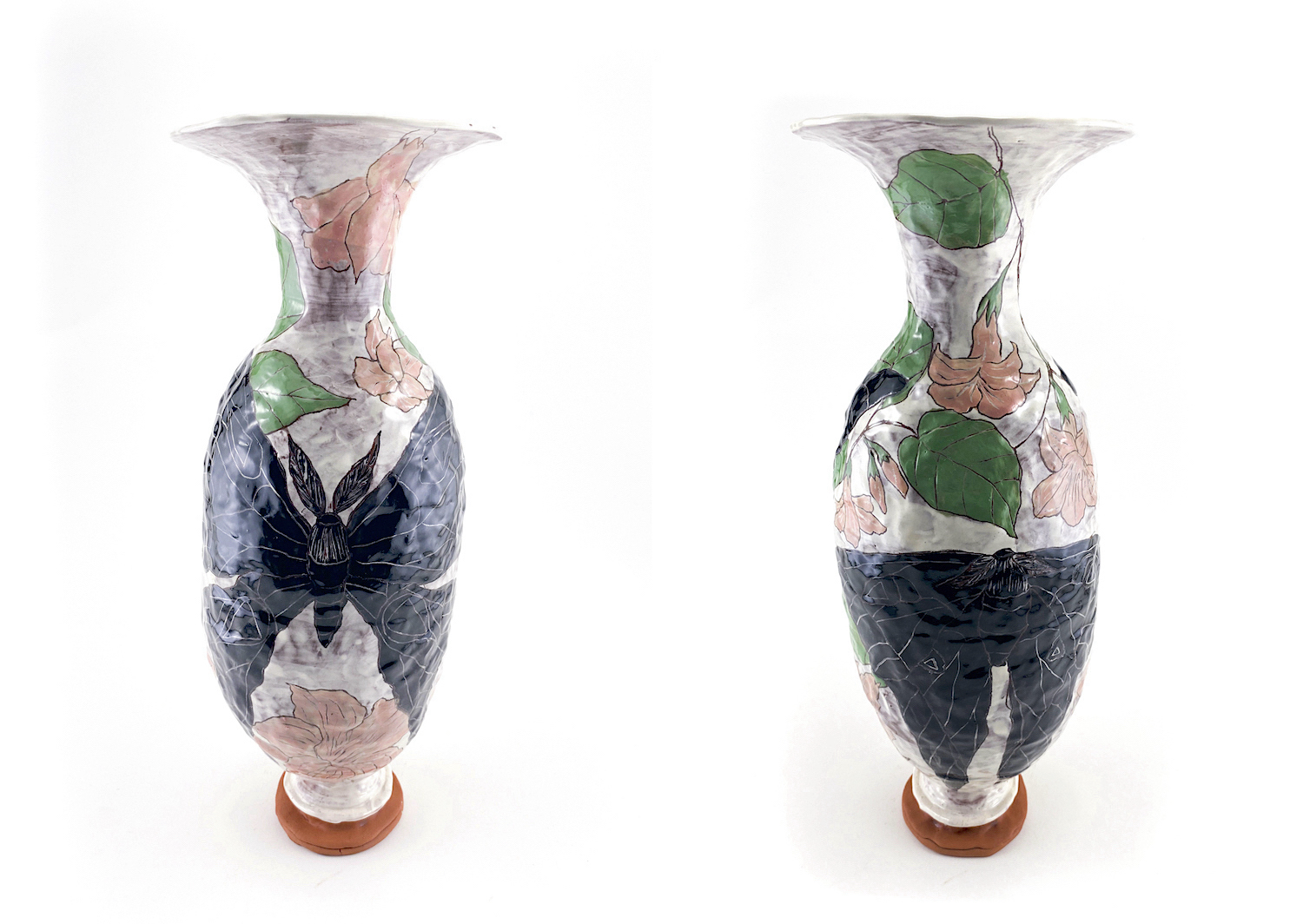 Ryana Lawson
Moths in the Angel's Trumpet, 2021
Terracotta, underglaze, glaze
24" x 6"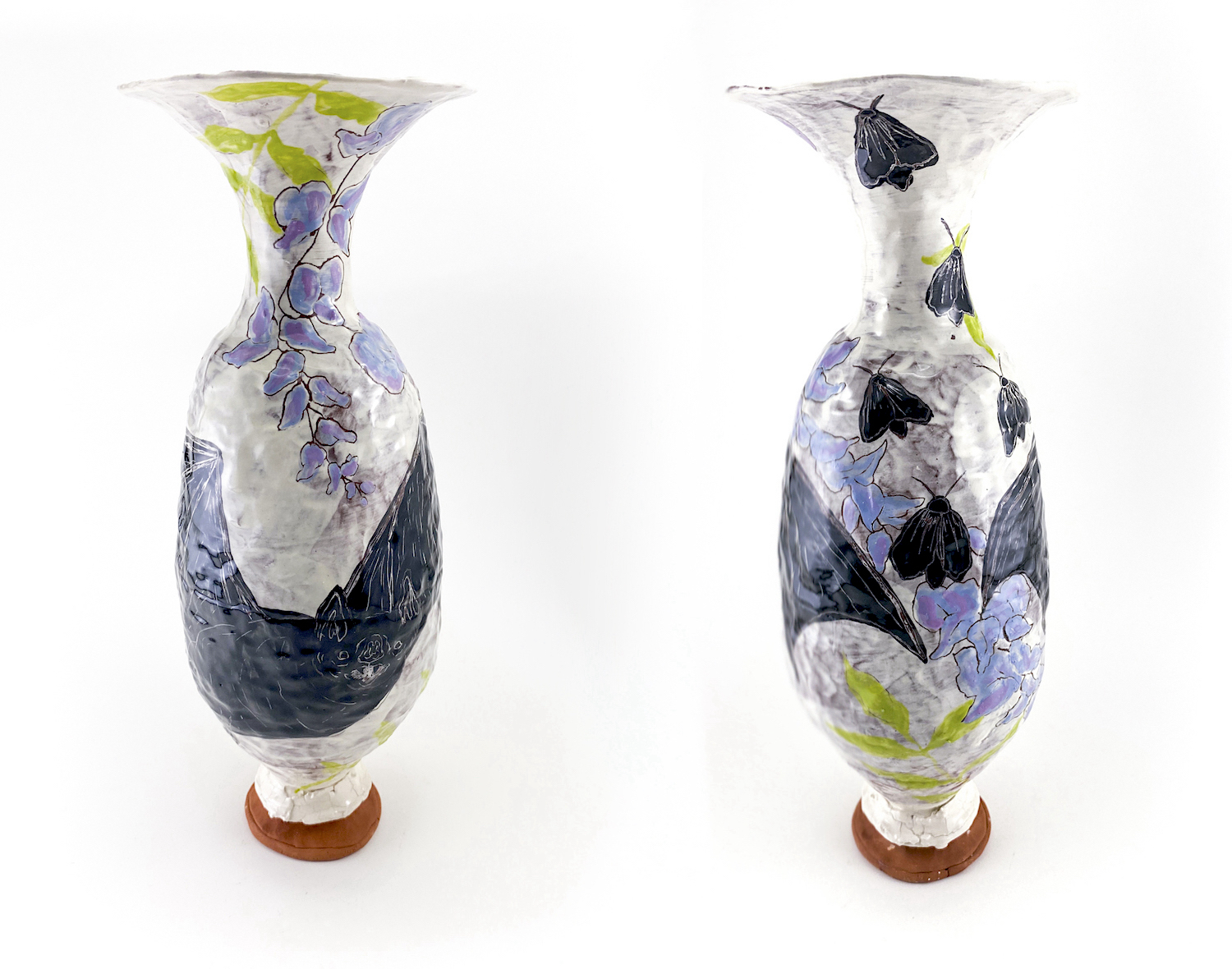 Ryana Lawson
Bat in the Wisteria, 2021
Terracotta, underglaze, glaze
24" x 6"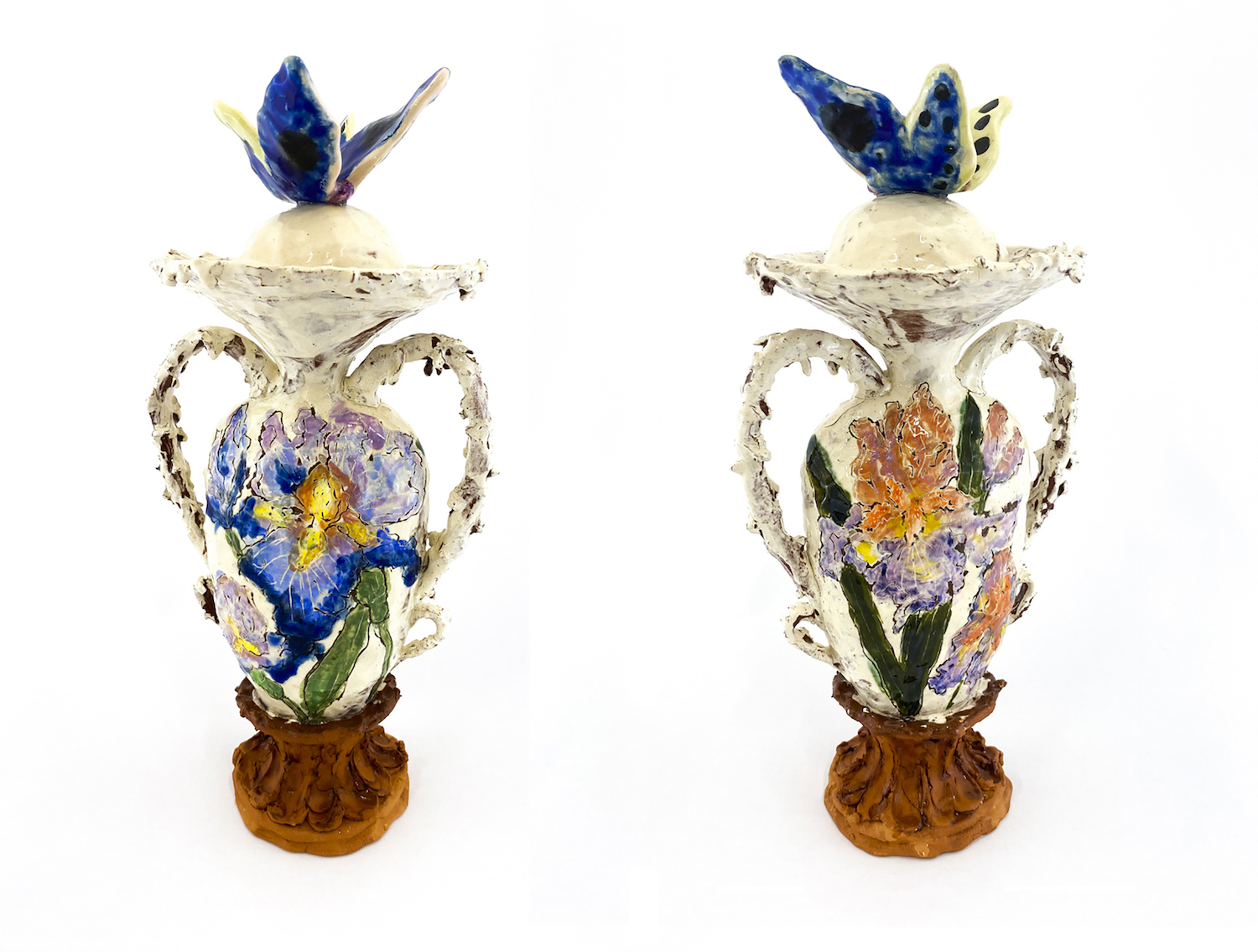 Ryana Lawson
Iris Urn, 2023
Terracotta, underglaze, glaze
14" x 6"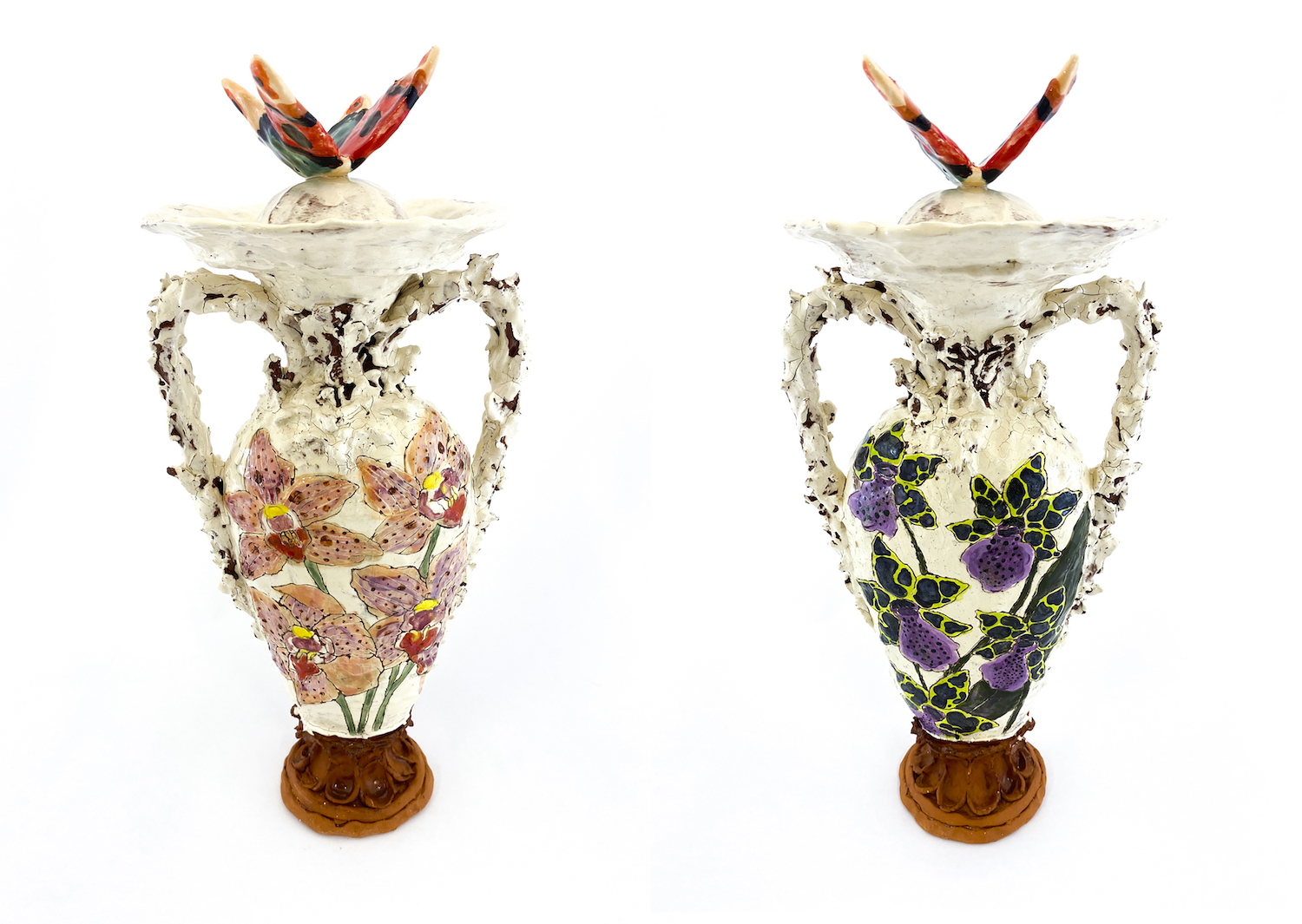 Ryana Lawson
Orchid Urn, 2023
Terracotta, underglaze, glaze
16" x 8"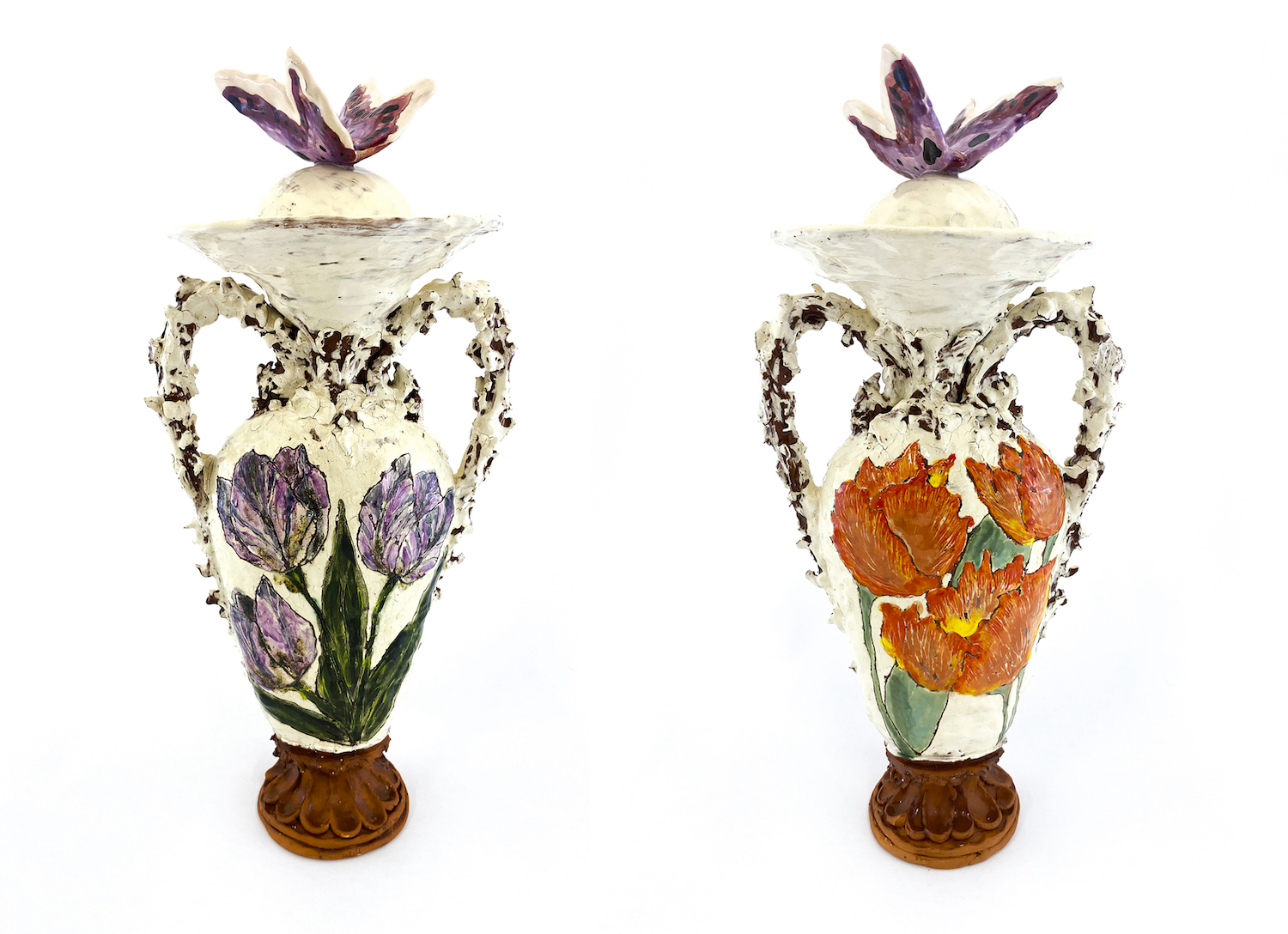 Ryana Lawson
Tulip Urn, 2023
Terracotta, underglaze, glaze
14" x 6"