We are grateful to Crosscut for their fantastic piece on local holiday art markets, including AMcE's Niche Market! 
30 Seattle holiday art markets for gifts by local makers
Give art for the Holidays! Shop local! We have wonderful artists and makers to choose from, including some new and exciting additions to the Niche Market!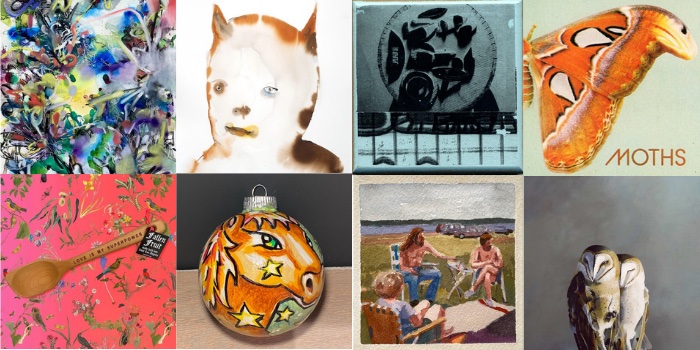 Robert Hardgrave Mats – an AMcE Exclusive!
Soo Hong unique prints and small paintings
Fallen Fruit merch with proceeds supporting their Endless Orchard project
Jon Huck prints and stickers
Carol Powell hand-painted animal ornaments
Mincing Mockingbird Troubled Birds, editioned prints and cheeky journals
Nina Vichayapai handmade felt ornaments
Shh Books limited edition Riso printed books
Kirsten Tradowsky petite gouache Washington-based paintings

We are open Thursday – Sunday, 11a – 6p. For your holiday shopping ease, you can also email us for a private Niche Market appointment and/or for viewing our current exhibition Home & Away. You can also shop via the website viewing rooms and Niche Market page.