We are pleased to share this lovely HUMAN/ANIMAL show mention in Crosscut by Margo Vansynghel. We could not be more pleased with the show's fantastic reception and are grateful for all the swell support.
Come on by and see what all the hubbub is about. Perfect outing with Mom for Mother's Day on Sunday (plus there are loads of great spots for brunch/lunch/dinner within walking distance).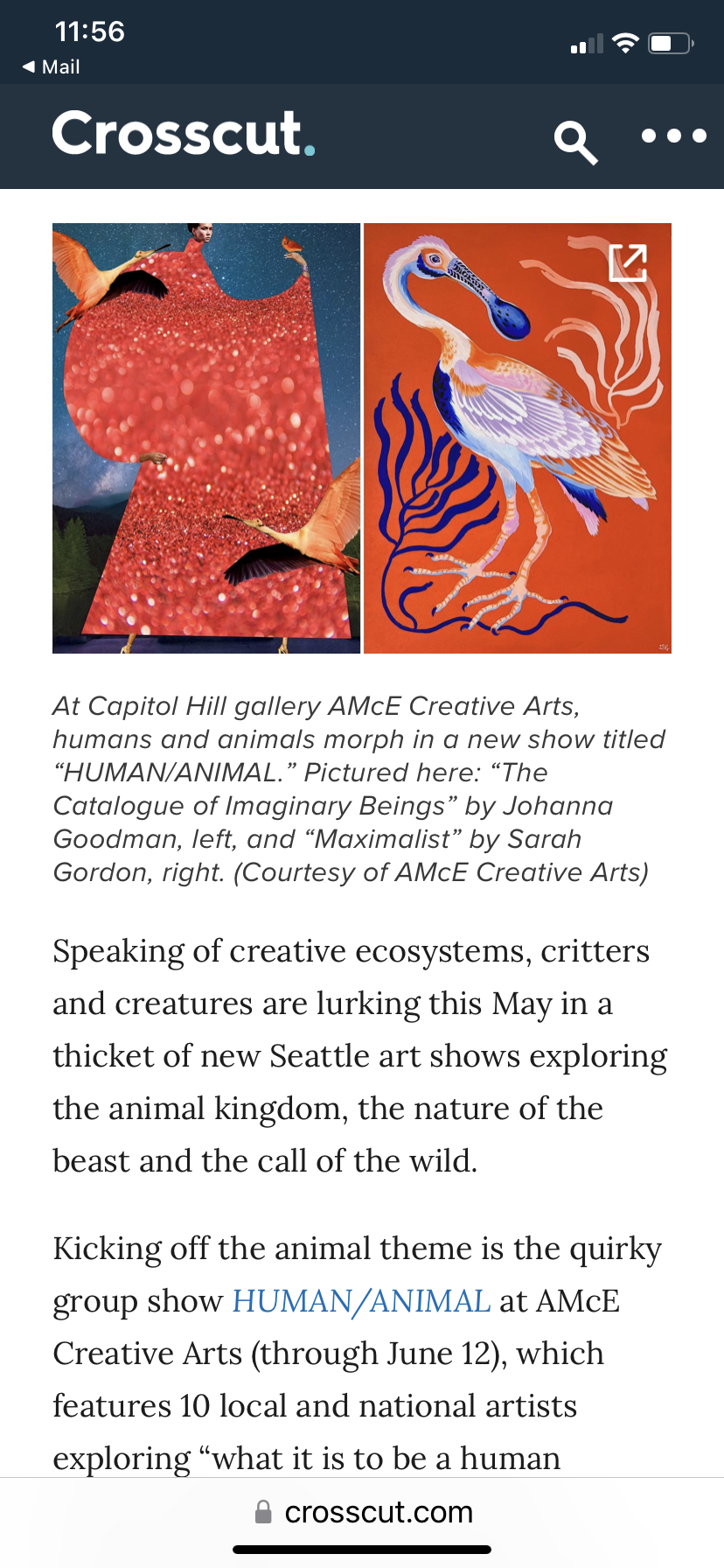 And if you are not in Seattle, you can visit the show virtually via our digital catalogue and/or installation shots. You can also hear artist talks with our wonderful artists on IG Live. Schedule below and past talks live on our IG Channel. Oooweefun!
Kim Tucker 4/21 @ 12p
Debra Broz 4/28 @ 12p
Johanna Goodman 5/12 @ 12p                 
Cynthia Lahti 5/15 @ 12p          
Kendra Larson 5/17 @ 12:15p                
Mary Ann Carter & Brandon Vosika 5/22 @ 12p          
Kirsten Tradowsky 5/23 @ 12p  
Aaron Murray 5/24 @ 12p                        
Robin McCauley 5/26 Video via IG
Jon Huck 6/2 @ 12p
Sarah Gordon 6/9 @ 12p
+ Written Q & A's with Kim Bagwill and Matt Adrian (on News & Events)